Hello all! BookPeople has officially kicked off its season of giving! If you've stopped by the store in the past month you've probably seen our brand new 2018 catalogue! The catalogue is full of our favorite books, gift items, and this year, charities! To further celebrate those charities we will be posting spotlights throughout the month! Each weekday for the next few weeks, we'll be hosting "give-back" days in the store for a different organization. Mention that day's organization's give-back promotion, and 20% of your purchase will be donated to them. Check out our calendar or visit this page to find out more.
Our spotlight for December 6th is Grassroots Leadership! Grassroots Leadership is a non-profit that works to end prison profiteering, mass incarceration, deportation, and criminalization. As a group of people that work to change society and better our prison system, Grassroots Leadership works towards this goal with a slew of programs including the Immigration program, Criminal Justice program, and Texas Organizing.
In addition to their various programs, Grassroots Leadership also has various events for the community to take part in including information sessions, fundraising events, and other fun events like "Dancing Away Detention."
Bookseller Meike chose Grassroots Leadership to go with her favorite book of the year The Line Becomes a River by Francisco Cantú. Meike says, " I'm proud to be a part of a team that strives to provide a platform for a diverse body of literary voices on our shelves and for our events."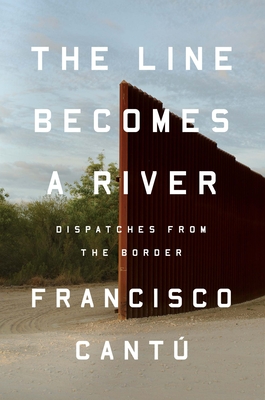 Stop by Bookpeople on December 6th to check out The Line Becomes a River and to do some holiday shopping! When you get to the register, mention this blog post and 20% of your purchase will be donated to Grassroots Leadership! Keep an eye out for more Season of Giving spotlights to come!
For more information visit: https://grassrootsleadership.org/