Hello all! BookPeople has officially kicked off its season of giving! If you've stopped by the store in the past month you've probably seen our brand new 2018 catalogue! The catalogue is full of our favorite books, gift items, and this year, charities! To further celebrate those charities we will be posting spotlights throughout the month! Each weekday for the next few weeks, we'll be hosting "give-back" days in the store for a different organization. Mention that day's organization's give-back promotion, and 20% of your purchase will be donated to them. Check out our calendar or visit this page to find out more.
Our spotlight for December the 5th is S.A.F.E. Refuge! S.A.F.E. Refuge is a non-profit that works to help animals in any way they possible. S.A.F.E. stands for Saving Animals From Euthanasia, which is exactly what they do! S.A.F.E. Refuge provides a voice for the voiceless animals of central Texas. They foster animals looking for good homes and have their very own neuter and spay clinic. S.A.F.E. Refuge also made incredible efforts during Hurricane Harvey to rescue, rehabilitate, and reunite animals with their families!
If you're thinking about adopting a dog or cat you can check out the S.A.F.E. Refuge website to see their available pets along with info about their adoption process and story!
Our Internet Orders Specialist, Will, got to hang out with some of the awesome pups from S.A.F.E. Refuge at Zilker Park to learn more about what they do (lucky Will!). Will, chose S.A.F.E. Refuge to go with his favorite book of the year, The Truth About Animals (how fitting!) by Lucy Cooke, a book that works to dispel many of the misconceptions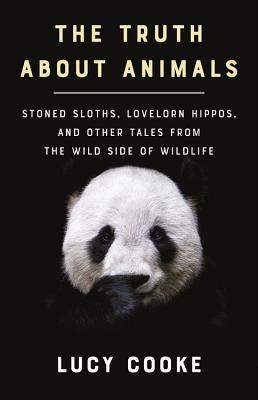 concerning animals. Of The Truth About Animals Will says, "Cooke does not take an inscrutable scientific approach to her truth-telling. Rather, reading her prose is like chatting with a friend at a party, if that friend were a respected zoologist!"
Stop by Bookpeople on December 5th to check out The Truth About Animals and to do some holiday shopping! When you get to the register, mention this blog post and 20% of your purchase will be donated to S.A.F.E. Refuge! Keep an eye out for more Season of Giving spotlights to come!
For more information visit: https://saferefugeofcentraltexas.weebly.com/