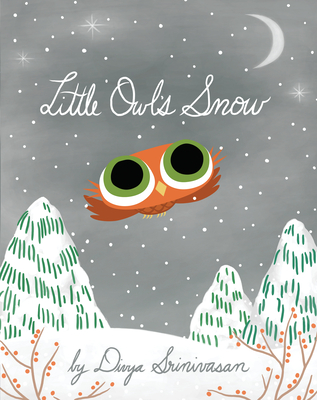 Little Owl's Snow
By Divya Srinivasan:
Little Owl experiences his first snow and first winter in this perfect follow-up to Little Owl's Night and Little Owl's Day! "Winter's almost here!" says Little Owl, as he observes leaves falling, animal friends hibernating, and a chill from his feathers to his feet. And just as he and his friend racoon are watching their breath make fog in the cold air, it happens: Snow! Here is the perfect follow-up to LITTLE OWL'S NIGHT and LITTLE OWL'S DAY, and a wonderful introduction to the changing of the seasons! Join BookPeople in welcoming author Divya Srinivasan on Saturday, December 8 at 2PM as she takes us on a snowy adventure!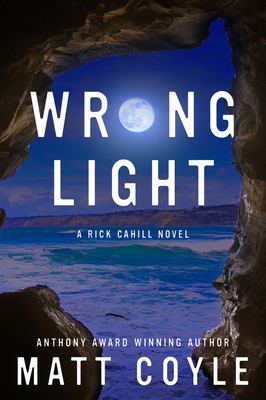 Wrong Light
By Matt Coyle:
A hard-boiled PI thriller perfect for fans of Robert Crais's The Wanted. Rick Cahill has been hired to protect Naomi Hendrix, a mysterious radio host who's being stalked by a shadowy figure bent on making her a living-or dead-character in his sick fantasy. But before Rick can help Naomi, he must save himself from the vicious criminals demanding either his help-or his life. Crime Fiction Coordinator Scott says "Matt Coyle has proved himself to be one of the best when it comes to tapping into the voice of the traditional private eye novel. The mood he creates between his series detective, Rick Cahill, its San Diego setting, and emotion of the story evokes Raymond Chandler and Ross Macdonald without treading into literary nostalgia. In his latest, The Wrong Light, Coyle finds a new tone for that melancholy voice." MysteryPeople welcomes Matt Coyle and fellow mystery author Patricia smiley (The Second Goodbye) on Wednesday, January 9 at 7PM for a talk about all the thrilling details of their newest novels.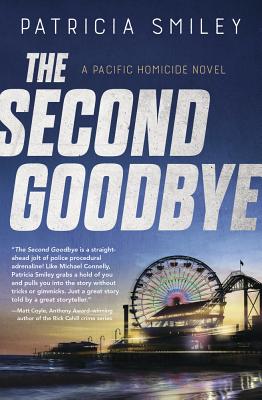 The Second Goodbye
By Patricia Smiley:
New from bestselling mystery author Patricia Smiley. Assume nothing—that's the touchstone for every homicide investigation Detective Davie Richards undertakes. She approaches her latest case the same way, determined to learn as much about the victim as she does about the killer. But there's nothing about thirty-four-year-old Sara Montaine or her death that makes sense. Was Sara a saint caring for her dying husband or a gold-digger with a sketchy background? Did she commit suicide or was she murdered? Before her marriage, Sara lived comfortably without any obvious source of income, unusual for an orphan raised in foster care. As Davie digs deeper, she unearths Sara's troubled past and a viper's nest of villains who are willing to kill to keep their secrets hidden. Don't miss Patricia smiley and fellow mystery writer Matt Coyle in the store on Wednesday, January 9 at 7PM to speak and sign their newest thrillers.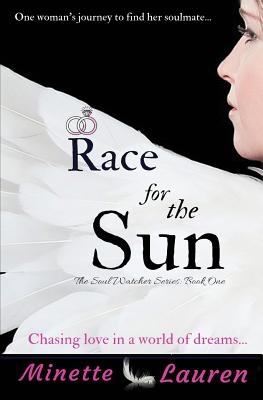 Race for the Sun
By Minette Lauren:
Soledad, an old soul, confronts the failures of her last life, having committed suicide when things became too difficult. As she moves forward into the soul-watcher's phase of the afterworld, she picks from a list of struggling souls to guide and guard. Ally, a popular artist and Soledad's niece from her former life, is among Soledad's choices. Trapped in a soul-watching state, Soledad follows Ally, throughout parts of her daily routine, trying to surmise her embodied ward's purpose. Once she can master the meaning of Ally's reality, Soledad hopes to be granted another life with her own soulmate. Journey with these very real characters to find what lessons are learned in the passing of time and the rewards their love brings. Race for the Sun is a lesson on life and loving for all. Join author Minette Lauren speaking and signing copies on Friday, January 18 at 7PM. Don't miss out!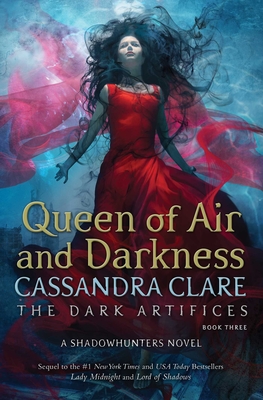 Queen of Air and Darkness:
By Cassandra Clare:
Cassandra Clare's "Dark Artifices" series concludes with the sequel to the #1 New York Times and USA Today bestsellers Lady Midnight and Lord of the Shadows. Innocent blood has been spilled on the steps of the Council Hall, the sacred stronghold of the Shadowhunters. In the wake of the tragic death of Livia Blackthorn, the Clave teeters on the brink of civil war. One fragment of the Blackthorn family flees to Los Angeles, seeking to discover the source of the disease that is destroying the race of warlocks. Meanwhile, Julian and Emma take desperate measures to put their forbidden love aside and undertake a perilous mission to Faerie to retrieve the Black Volume of the Dead. What they find in the Courts is a secret that may tear the Shadow World asunder and open a dark path into a future they could never have imagined. Caught in a race against time, Emma and Julian must save the world of Shadowhunters before the deadly power of the parabatai curse destroys them and everyone they love. Don't miss this thrilling conclusion to an exciting series and grab a special first edition copy while you're at it!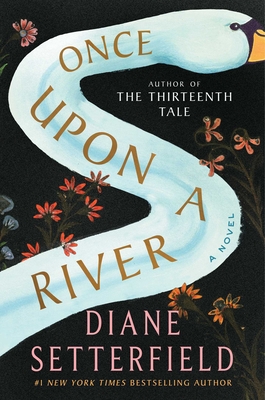 Once Upon a River
By Diane Setterfield:
On a dark midwinter's night in an ancient inn on the river Thames, an extraordinary event takes place. The regulars are telling stories to while away the dark hours, when the door bursts open on a grievously wounded stranger. In his arms is the lifeless body of a small child. Hours later, the girl stirs, takes a breath and returns to life. Is it a miracle? Is it magic? Or can science provide an explanation? These questions have many answers, some of them quite dark indeed. Those who dwell on the river bank apply all their ingenuity to solving the puzzle of the girl who died and lived again, yet as the days pass the mystery only deepens. The child herself is mute and unable to answer the essential questions: Who is she? Where did she come from? And to whom does she belong? But answers proliferate nonetheless. Don't miss out on this richly imagined, powerful new novel a #1 New York Times bestselling author about the wrenching disappearance of three little girls and the wide-reaching effect it has on their small town.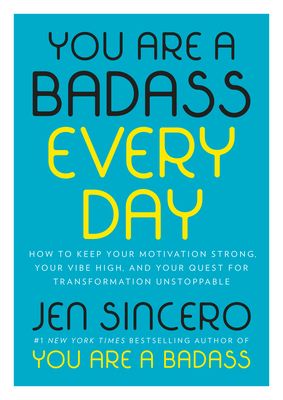 You Are a Badass Every Day
By Jen Sincero:
For anyone who has ever had trouble staying on track while trailblazing towards badassery, You Are a Badass Every Day is the companion to keep you fresh, grateful, scrappy, and driven. In this inspirational guide, #1 New York Times bestselling author and world-travelling success coach Jen Sincero distills the big ideas behind her iconic books You Are a Badass and You Are a Badass at Making Money into bite-sized, daily exercises and reflections you need to stay sharp. Giving you permission to let go of missteps, the tools to keep yourself accountable, and the space and acceptance to celebrate like mad when you are kicking butt, You Are a Badass Every Day is organized to help you manuever through the challenges and maximize the advantages of our seasonal rhythms to power you past beliefs and behaviors that hold you back from greatness. Come grab a copy of this book of mantras and meditations to fuel your badassery every day.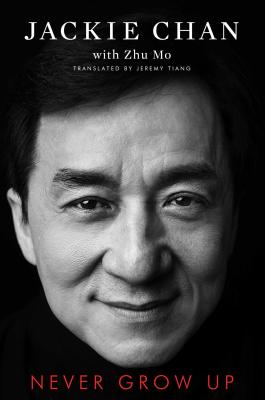 Never Grow Up
By Jackie Chan:
Everyone knows Jackie Chan. Whether it's from Rush Hour, Shanghai Noon, The Karate Kid, or Kung Fu Panda, (or his much better Hong Kong Cinema), Jackie is admired by generations of moviegoers for his acrobatic fighting style, comic timing, and mind-bending stunts. In 2016—after fifty-six years in the industry, over 200 films, and many broken bones—he received an honorary Academy Award for his lifetime achievement in film. But at 64 years-old, Jackie is just getting started. Now, in Never Grow Up, the global superstar reflects on his early life, including his childhood years at the China Drama Academy (in which he was enrolled at the age of six), his big breaks (and setbacks) in Hong Kong and Hollywood, his numerous brushes with death (both on and off film sets), and his life as a husband and father (which has been, admittedly and regrettably, imperfect). Chan is honest, funny, kind, brave beyond reckoning and—after all this time—still young at heart, and this candid, thrilling memoir from one of the most recognizable, influential, and beloved cinematic personalities in the world is sure to be as entertaining as the man himself.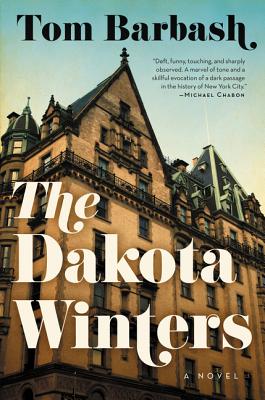 The Dakota Winters
By Tom Barbash:
It's the fall of 1979 in New York City when twenty-three-year-old Anton Winter, back from the Peace Corps and on the mend from a nasty bout of malaria, returns to his childhood home in the Dakota. Anton's father, the famous late-night host Buddy Winter, is there to greet him, himself recovering from a breakdown. Before long, Anton is swept up in an effort to reignite Buddy's stalled career, a mission that takes him from the gritty streets of New York, to the slopes of the Lake Placid Olympics, to the Hollywood Hills, to the blue waters of the Bermuda Triangle, and brings him into close quarters with the likes of Johnny Carson, Ted and Joan Kennedy, and a seagoing John Lennon. An evocative and wildly absorbing novel set in a critical moment in the history of New York City and the country at large, The Dakota Winters will be a great read for anyone!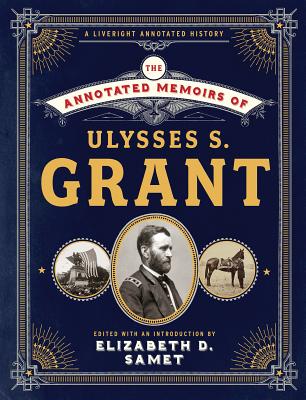 The Annotated Memoirs of Ulysses S. Grant
By Elizabeth Samet:
One hundred and thirty-three years after its 1885 publication by Mark Twain, Elizabeth Samet has annotated this lavish edition of Grant's landmark memoir, and expands the Civil War backdrop against which this monumental American life is typically read. No previous edition combines such a sweep of historical and cultural contexts with the literary authority that Samet, an English professor obsessed with Grant for decades, brings to the table. Whether exploring novels Grant read at West Point or presenting majestic images culled from archives, Samet curates a richly annotated, highly collectible edition that will fascinate Civil War buffs. The edition also breaks new ground in its attack on the "Lost Cause" revisionism that still distorts our national conversation about the legacy of the Civil War. Never has Grant's transformation from tanner's son to military leader been more insightfully and passionately explained than in this timely edition, appearing on the 150th anniversary of Grant's 1868 presidential election. Perfect for the history lover in your life!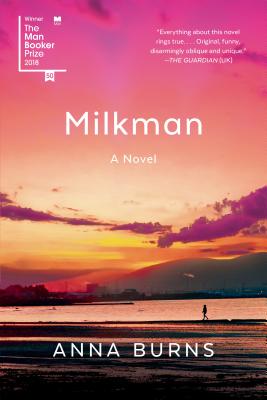 Milkman
By Ann Burns:
Milkman is the Man Booker Prize winning novel by Ann Burns. In an unnamed city, middle sister stands out for the wrong reasons. She reads while walking, for one. And she has been taking French night classes downtown. So when a local paramilitary named Milkman begins pursuing her, she suddenly becomes "interesting," the last thing she ever wanted to be. Despite middle sister's attempts to avoid him—and to keep her mother from finding out about her maybe-boyfriend—rumors spread and the threat of violence lingers. Milkman is a story of the way inaction can have enormous repercussions, in a time when the wrong flag, wrong religion, or even a sunset can be subversive. Told with ferocious energy and sly, wicked humor, Milkman establishes Anna Burns as one of the most consequential voices of our day. Come grab a copy and see exactly why it was the obvious choice to win the Man Booker Prize.