Nine Perfect Strangers
By Liane Moriarty:
From Liane Moriarty—author of the #1 New York Times bestsellers Truly Madly Guilty, Big Little Lies, and The Husband's Secret, the New York Times bestsellers What Alice Forgot and The Last Anniversary, and The Hypnotist's Love Story—comes her newest hit, Nine Perfect Strangers. Nine people gather at a remote health resort. Some are here to lose weight, some are here to get a reboot on life, some are here for reasons they can't even admit to themselves. Amidst all of the luxury and pampering, the mindfulness and meditation, they know these ten days might involve some real work. But none of them could imagine just how challenging the next ten days are going to be. Catch Liane Moriarty at the Austin Central Library on Wednesday, November 14 at 7PM to hear her speak and sign copies. Purchase your book from BookPeople for priority signing line tickets.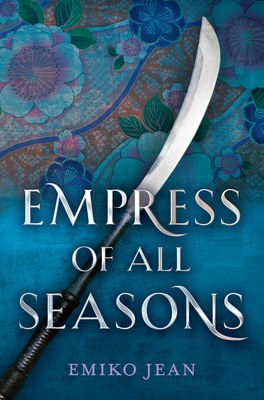 Empress of All Seasons
By Emiko Jean:
Tomoko is a big fan of this exciting, supernatural YA read that uses fantasy as a way to explore Emiko Jean's Japanese heritage and incorporates elements of Japanese folklore. Tomoko says "I loved the world that Emiko brought to life and wanted to spend so much more time in it! Layered gorgeously with Japanese folklore and culture, Empress of All Seasons is a vibrant and rich story that turns so many familiar tropes on their heads, while fleshing out a world of magic, wonder, and power. I especially loved the detailed descriptions of the many yokai encountered since I recently was studying the stories of yokai myself! I'm so excited to see such thorough depictions of the rarely-tapped Japanese mythology outside of manga/anime and I hope Emiko Jean has dozens more stories up her sleeves!" Catch Emiko Jean along with fellow YA authors Rebecca Schaeffer (Not Even Bones), Robin LaFevers (Grave Mercy), and Megan Shepherd (Grim Lovelies) for an exciting panel on Wednesday, November 14 at 7PM. Don't miss out on a chance to hear these fantastic writers and snag a signed copy of their books!
Beyoncé in Formation
By Omise'eke Tinsley:
In the tradition of Roxanne Gay's Bad Feminist and Jill Lepore's best-selling cultural histories, Beyoncé in Formation is the work of a daring intellectual who is poised to spark a new conversation about freedom and identity in America. Making headlines when it was launched in 2015, Omise'eke Tinsley's undergraduate course "Beyoncé Feminism, Rihanna Womanism" has inspired students from all walks of life. In Beyoncé in Formation, Tinsley now takes her rich observations beyond the classroom, using the blockbuster album and video Lemonade as a soundtrack for vital new-millennium narratives. From pleasure politics and the struggle for black women's reproductive justice to the subtext of blues and country music traditions, the landscape in this tour is populated by activists and artists (including Loretta Lynn) and infused with vibrant interpretations of Queen Bey's provocative, peerless imagery and lyrics. Come by the store and snag a copy of this great new release.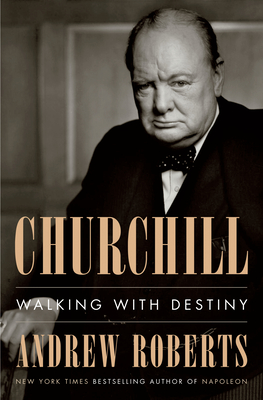 Churchill: Walking with Destiny
By Andrew Roberts:
In this landmark biography of Winston Churchill based on extensive new material, the true genius of the man, statesman, and leader can finally be fully seen and understood—by the bestselling, award-winning author of Napoleon and The Storm of War. Roberts gained exclusive access to extensive new material: transcripts of War Cabinet meetings, diaries, letters, and unpublished memoirs from Churchill's contemporaries. The Royal Family permitted Roberts—in a first for a Churchill biographer—to read the detailed notes taken by King George VI in his diary after his weekly meetings with Churchill during World War II. This treasure trove of access allows Roberts to understand the man in revelatory new ways and to identify the hidden forces fueling Churchill's legendary drive. If you or someone you know is a history buff, this is the perfect new release!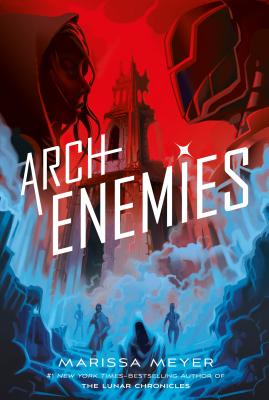 Archenemies
By Marissa Meyer:
The Renegades Trilogy continues, in this fiercely awaited second installment after the New York Times-bestselling Renegades by Marissa Meyer, author of the Lunar Chronicles. Time is running out. Together, they can save the world. But they each other's worst nightmare. In Renegades, Nova and Adrian (aka Insomnia and Sketch) fought the battle of their lives against the Anarchist known as the Detonator. It was a short-lived victory. The Anarchists still have a secret weapon, one that Nova believes will protect her. The Renegades also have a strategy for overpowering the Anarchists, but both Nova and Adrian understand that it could mean the end of Gatlon City—and the world—as they know it.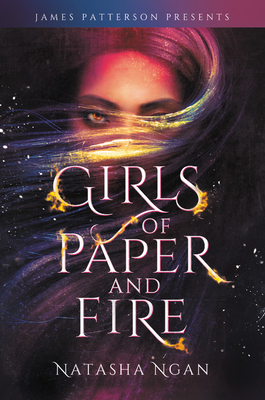 Girl of Paper and Fire
By Natasha Ngan:
Bookseller Savannah loves this debut YA novel by Natasha Ngan, a richly developed fantasy about nine beautiful girls chosen from the lowest caste to serve the king. She says "Ngan's storytelling ability is enthralling. She captivates her readers within the first five pages and doesn't let them go until the last sentence of the epilogue. What I loved most about this book was the world Ngan builds. It's full of the author's Chinese/Malaysian heritage, surprising twists, and imagery that puts film to shame. For anyone who loves high fantasy, fiery females, and a subtle romance!"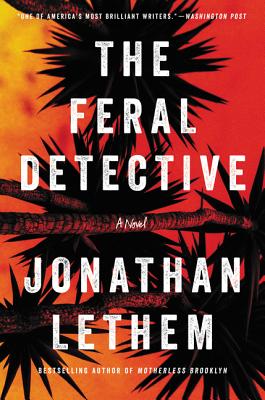 The Feral Detective
By Jonathan Lethem:
Chris is a big fan of Jonathan Lethem's first detective novel since Motherless Brooklyn. He say, "This is a detective story, though who, in principle, is doing the detecting is ever-changing. Lethem don't care about noir; he don't care about femme fatales or about whodunits. Instead, his loyalty dotes on our culture's past insanities and their intermingling with the present's. What begins as a crusade to find one wayward young woman transmogrifies into a philosophical quagmire upheld by the California desert's rabbits and bears. You may find yourself torn: can the course of love justify ritual murder? The Feral Detective denies you that certainty, but will, at least, provide a thumping good yarn."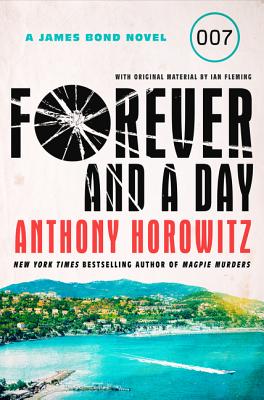 Forever and a Day
By Anthony Horowitz:
This is how it all began: the explosive prequel to Casino Royale. A spy is dead. A legend is born. The sea keeps its secrets. But not this time. One body. Three bullets. 007 floats in the waters of Marseilles, killed by an unknown hand. It's time for a new agent to step up. Time for a new weapon in the war against organized crime. It's time for James Bond to earn his license to kill. This is the story of the birth of a legend, in the brutal underworld of the French Riviera. Don't miss out on this explosive addition to the James Bond saga. On our shelves now!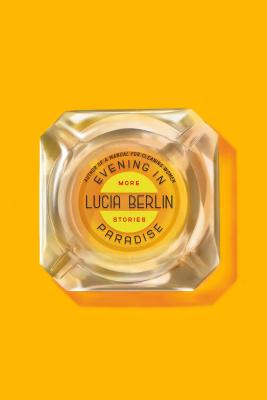 Evening in Paradise
By Lucia Berlin:
This fabulous posthumous collection gathers some of the gems left out of 2015's Manual for Cleaning Women—a New York Times bestseller and named one of the Ten Best Books of 2015. With these, Berlin is cemented as a short story master with a sense of the understated wit and unexpected reveals. Fans of the short story need to read this. Come grab a copy from our shelves today!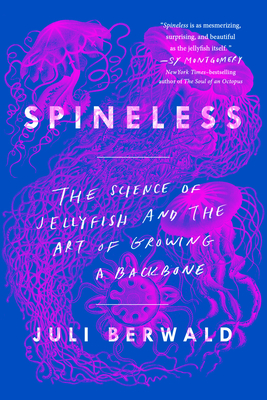 Spineless
By Juli Berwald:
When the hardback version of this book came out, our staff fell in love with the slippery story of jellyfish. Now, finally in paperback, gracefully blending personal memoir with crystal-clear distillations of science, Spineless is the story of how Juli Berwald learned to navigate and ultimately embrace her ambition, her curiosity, and her passion for the natural world. She discovers that jellyfish science is more than just a quest for answers. It's a call to realize our collective responsibility for the planet we share. If you missed this title last year, come grab it from our shelves and catch up on the jellyfish craze.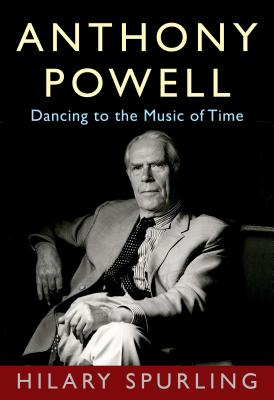 Anthony Powell: Dancing to the Music of Time
By Hilary Spurling:
There's a new book out today about one of Joe's favorite authors and he's VERY excited about it! Joe says "Anthony Powell's A Dance to the Music of Time is one of the cornerstone works of literature in 20th century British literature and the author himself has been described as England's Proust. Even more than that, the long-lived Powell (1905–2000) was also right there in the center of everything that was going on in art, letters, music, film and television and Hilary Spurling's biography puts you right there alongside all those makers and shakers of the past. Whether it was growing up with Henry Green, almost publishing Evelyn Waugh's first novel, spending time with Aleister Crowley being best friends with Constance Lambert, and helping nurture the careers of Kingsley Amis and V. S. Naipul, almost every page has at least one reference to someone of note and if you put a little work into it, could become the source for a wicked game of six degrees of separation. A fantastic biography of one of my favorite authors."