Our first book-club meeting ended with a lingering image.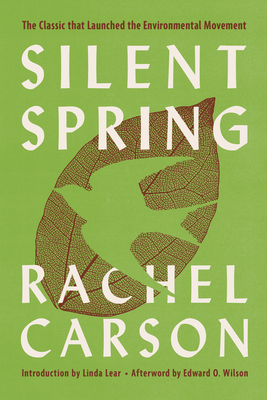 As we were wrapping up our discussion Rachel Carson's Silent Spring, one participant chimed in with a scene from the TV show Mad Men that had come to mind while reading the book.
In the scene, housewife Betty Draper shakes out a picnic blanket, nonchalantly tumbling plates, napkins and other debris into the grass of a public park before packing the family into the car. The episode is set in the early 1960s, around the time that Carson's environmentalist classic was published.
On the one hand, the shock we feel today at such casual littering is a testament in part to the power of Carson's book, to the effects it has had on our modern consciousness. We discussed the obviousness (in retrospect, of course) of Carson's arguments about the damaging, pervasive, and long-term effects of pesticides as they trickled into the ecosystem.
At the same time, we remarked on the rawness and immediacy of this book, 56 years after its publication. Although Silent Spring played a role in banning the use of pesticides like DDT domestically, other dangerous pesticides remain in circulation despite scientific concerns about their impact.
More generally, Carson's book endures because it insists on our interconnectedness. Carson urges us to contemplate the vulnerability of human health, and of our survival as a species, due to human-led changes in our environment. And she does so through a combination of rigorous evidence and stunning prose:
"Who has decided—who has the right to decide—for the countless legions of people who were not consulted that the supreme value is a world without insects, even though it also be a sterile world ungraced by the curving wing of a bird in flight? The decision is that of the authoritarian temporarily entrusted with power; he has made it during a moment of inattention by millions to whom beauty and the ordered world of nature still have a meaning that is deep and imperative."
Next up, we're reading a new classic: Nate Silver's The Signal and the Noise. On the surface, these books are quite different. For one, Carson's lyrical, impassioned writing contrasts with Silver's matter-of-fact style. And while Carson's book centers on a single argument for regulating pesticides, Silver's is wide-ranging, tackling climate science, but also the role of prediction in online poker, baseball, elections, the Stock Market, and meteorology, among other topics.
But there are common threads. If Carson was in some respects a "public scientist," not afraid to speak truth to power, Silver can be considered a "public statistician" (as one reviewer has described him). In their own way, both authors take on the role of educator-activist, a rare stance in the often-detached world of science.
However: our book club is not all weighty discussions of politics and the environment. December's pick – Gulp: Adventures on the Alimentary Canal – is written by masterful science humorist Mary Roach. And in January, we'll tackle David Quammen's latest, The Tangled Tree: A Radical History of Life. Quammen's book explores how the latest research in molecular biology has complicated Darwin's picture of evolution. (To whet your appetite for this book, listen to the RadioLab episode "Infective Heredity.")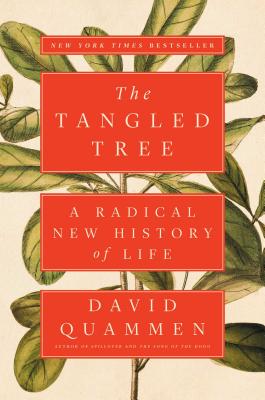 We hope you'll join us the first Sunday of every month at 4 pm at BookPeople (our club meets on the third floor). Here's our schedule again:
Nov. 4: Nate Silver, THE SIGNAL AND THE NOISE
Dec. 2: Mary Roach, GULP
Jan. 6: David Quammen, THE TANGLED TREE
Upcoming titles will be available to purchase at BookPeople for a 10% discount.
One last note: ATX Sci Read is the brainchild of Austin Texas Science Writers, a local non-profit devoted to science communication. You can follow us on Instagram, Twitter, or Facebook for updates about our upcoming book-club reads.