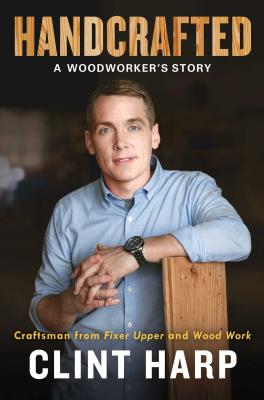 Handcrafted
By Clint Harp:
Clint Harp, maverick carpenter on HGTV's smash hit Fixer Upper and the star of Wood Work on the DIY Network, presents his inspirational memoir that celebrates meaningful work, turning your craft into a career, and recognizing the importance of the journey itself. Spanning Clint's remarkable journey—from a childhood learning carpentry and hard work at his grandfather's knee, through his struggles to balance pursuing his dreams with supporting his family, to his partnership with Chip and Joanna Gaines and the many adventures and misadventures of filming Fixer Upper—Handcrafted is part memoir and part manual for dreamers. Clint provides unvarnished, thoughtful reflections on a path that is possible for anyone bold enough to pursue it. Clint will be at BookPeople Sunday, September 30 at 7PM to speak and sign copies of this debut memoir!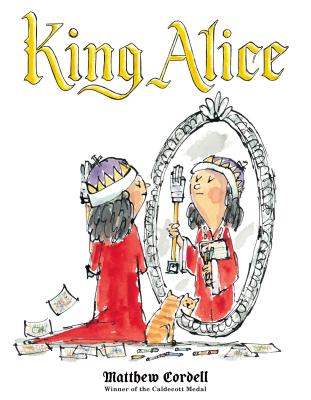 King Alice
By Matthew Cordell:
What is there to do on a snow day when the whole family is stuck indoors? Write a book, that's what! Alice does just that, and makes herself the king of her story. Best of all, the story lasts till the lights go out at bedtime. Celebrate books and reading in this picture book about a girl and her father who make up an epic adventure in which she is king!
Matthew Cordell, author and illustrator of the Caldecott award-winning book Wolf in the Snow, celebrates reading and the imaginative way one family handles being housebound. Whether it's a snow day, a sick day, or simply a day that no one can organize going out, families with young children will relish and relate to this charming picture book. Grab your copy and bring the kids to see Cordell on Sunday, September 30 at 2PM!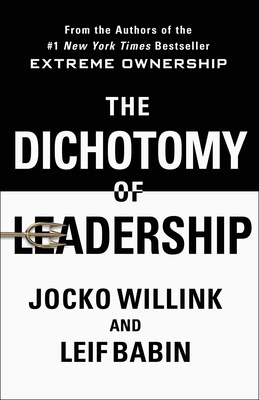 The Dichotomy of Leadership
By Jocko Willink & Leif Babin
Every leader must be ready and willing to take charge, to make hard, crucial calls for the good of the team and the mission. Something much more difficult to understand is that, in order to be a good leader, one must also be a good follower. This is a dichotomy; a Dichotomy of Leadership. Jocko Willink and Leif Babin served as U.S. Navy SEAL officers in the toughest urban combat mission in the history of the SEAL teams. Their task unit remains the most highly decorated special operations unit of the Iraq War. After returning, Babin and Willink founded Echelon Front, a leadership training company that teaches others to build and lead their own winning teams using lessons learned from the battlefield. In The Dichotomy of Leadership, they explain the power inherent in the recognition of the fine line that leaders must walk, balancing between two seemingly opposite inclinations. It is with the knowledge and understanding of this balance that a leader can most effectively lead, accomplish the mission and achieve the goal of every leader and every team: Victory. Leif Babin will be at Central Presbyterian Church on Monday, October 1 at 7PM to speak and sign books. Visit bookpeople.com for tickets.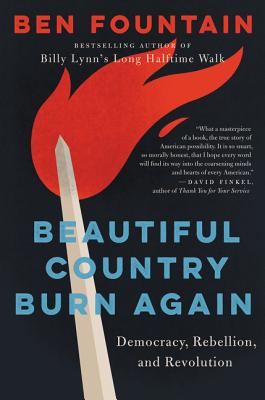 Beautiful Country Burn Again
By Ben Fountain:
In a sweeping work of reportage set over the course of 2016, New York Times bestselling author of Billy Lynn's Long Halftime Walk Ben Fountain recounts a surreal year of politics and an exploration of the third American existential crisis. Beautiful Country Burn Again narrates a shocking year in American politics, moving from the early days of the Iowa Caucus to the crystalizing moments of the Democratic and Republican national conventions, and culminating in the aftershocks of the weeks following election night. Along the way, Fountain probes deeply into history, illuminating the forces and watershed moments of the past that mirror and precipitated the present, from the hollowed-out notion of the American Dream, to Richard Nixon's southern strategy, to our weaponized new conception of American exceptionalism, to the cult of celebrity that gave rise to Donald Trump. In an urgent and deeply incisive voice, Ben Fountain has fused history and the present day to paint a startling portrait of the state of our nation—a searing indictment of how we came to this point, and where we may be headed.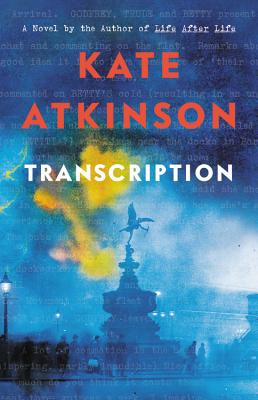 Transcription
By Kate Atkinson:
In 1940, eighteen-year old Juliet Armstrong is reluctantly recruited into the world of espionage. Sent to an obscure department of MI5 tasked with monitoring the comings and goings of British Fascist sympathizers, she discovers the work to be by turns both tedious and terrifying. But after the war has ended, she presumes the events of those years have been relegated to the past forever. Ten years later, now a radio producer at the BBC, Juliet is unexpectedly confronted by figures from her past. A different war is being fought now, on a different battleground, but Juliet finds herself once more under threat. A bill of reckoning is due, and she finally begins to realize that there is no action without consequence. A dramatic story of WWII espionage, betrayal, and loyalty, by the #1 bestselling author of Life After Life, Transcription is a work of rare depth and texture, a bravura modern novel of extraordinary power, wit and empathy. It is a triumphant work of fiction from one of the best writers of our time.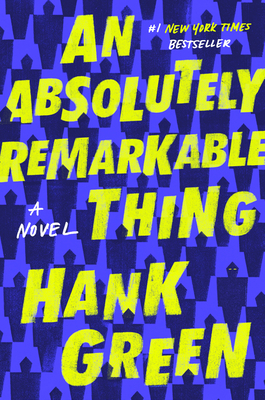 An Absolutely Remarkable Thing
By Hank Green:
"It's 2:45 A.M. in Manhattan, and April May has found (what she believes to be) a giant robot sculpture standing in front of a Chipotle. She and her friend Andy make a silly video with the sculpture (dubbed "Carl") and upload it to YouTube, unaware that other Carls have appeared overnight in dozens of cities around the world and their lives were about to change forever. In An Absolutely Remarkable Thing, author Hank Green takes a look at the idea of fame in the age of viral videos, YouTube stars, and social media influencers–but more than that, it is a declaration of his belief in humanity. In such a turbulent time, when it can be so easy to only see the bad in the world and in each other, Green reminds us that humanity is overwhelmingly good. April May's story will make you proud to be a human."—Maggie, Events Staff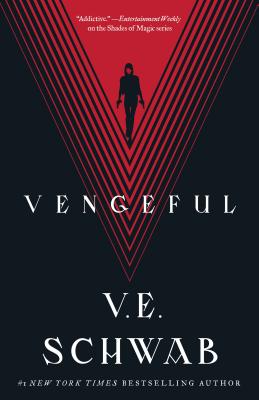 Vengeful 
By V.E. Schwab:
V.E. SCHWAB is the #1 New York Times bestselling author of more than a dozen books, including the acclaimed Shades of Magic series, This Savage Song, Our Dark Duet, and Vicious. Schwab returns with an end to the Villains duology—a super-powered battle of genius, cruelty, and the lengths one will go for vengeance. Marcella Riggins needs no one. Flush from her brush with death, she's finally gained the control she's always sought—and will use her new-found power to bring the city of Merit to its knees. She'll do whatever it takes, collecting her own sidekicks, and leveraging the two most infamous EOs, Victor Vale and Eli Ever, against each other once more. Come get your copy of this thrilling conclusion!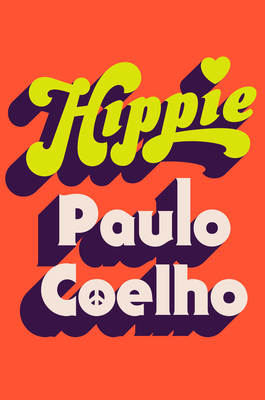 Hippie
By Paulo Coelho:
Paulo Coelho is the most translated bestselling author in the world; his books have sold more than 225 million copies in more than 170 countries. The Alchemist is the longest running paperback bestseller on The New York Times list. His life remains the primary source of inspiration for his books. He has flirted with death, escaped madness, dallied with drugs, withstood torture, experimented with magic and alchemy, studied philosophy and religion, read voraciously, lost and recovered his faith, and experienced the pain and pleasure of love. Drawing on the rich experience of his own life, Coelho takes us back in time to relive the dreams of a generation that longed for peace and dared to challenge the established social order. In HIPPIE, he tells the story of Paulo, a young, skinny Brazilian man with a goatee and long, flowing hair, who wants to become a writer and sets off on a journey in search of a deeper meaning for his life: first on the famous "Death Train" to Bolivia, then on to Peru, later hitchhiking through Chile and Argentina. Paulo's travels take him farther to the famous Dam Square in Amsterdam filled with young people wearing vibrant clothes and burning incense, meditating and playing music, while discussing sexual liberation, the expansion of consciousness, and the search for an inner truth. On our shelves now!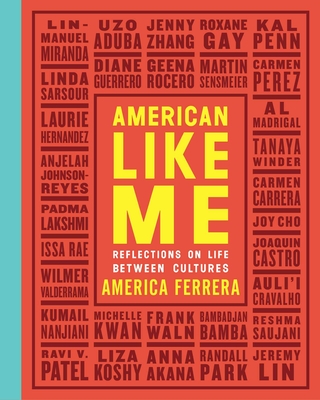 American Like Me
By America Ferrera:
From award-winning actress and political activist America Ferrera comes a vibrant and varied collection of first person accounts from prominent figures about the experience of growing up between cultures. Ferrera has always felt wholly American, and yet, her identity is inextricably linked to her parents' homeland and Honduran culture. Speaking Spanish at home, having Saturday-morning-salsa-dance-parties in the kitchen, and eating tamales alongside apple pie at Christmas never seemed at odds with her American identity. Still, she yearned to see that identity reflected in the larger American narrative. Ranging from the heartfelt to the hilarious, these stories shine a light on a quintessentially American experience and will appeal to anyone with a complicated relationship to family, culture, and growing up.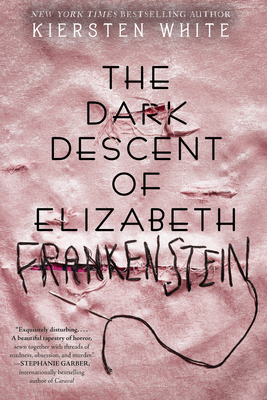 The Dark Descent of Elizabeth Frankenstein
By Keirsten White:
In the 200th year anniversary of Mary Shelley's Frankenstein, Kiersten White—New York Times bestselling author of the And I Darken series and the Paranormalcy series—brings to life a stunning, dark reimagining of the original horror story. This exquisitely disturbing story features Elizabeth Lavenza, who hasn't had a proper meal in weeks. Her thin arms are covered with bruises from her "caregiver," and she is on the verge of being thrown into the streets . . . until she is brought to the home of Victor Frankenstein, an unsmiling, solitary boy who has everything—except a friend. Don't miss seeing Kiersten White at the 10th annual Texas Teen Book Festival at St. Edward's University on Saturday, October 6!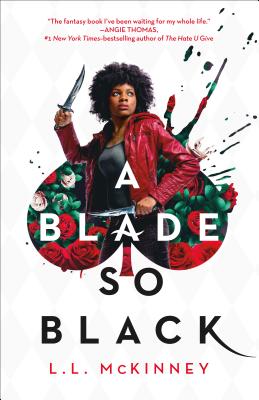 A Blade So Black
By L.L. McKinney:
Debut novelist L.L. McKinney has a fresh take on an old classic. A Blade So Black is Alice in Wonderland as urban fantasy with a black teen heroin combined with the whimsy of the ass-kicking Buffy the Vampire Slayer. In this retelling, Alice comes from a long line of warriors who battle Nightmares in the dark and terrifying dream realm known as Wonderland. When her trainer, the handsome but enigmatic Hatta, is inflicted with "the madness," Alice must embark on a dangerous journey—deeper into Wonderland than she has ever gone before. McKinney will be one of the awesome authors featured at the Texas Teen Book Festival on Saturday, October 6. We hope to see all of you there!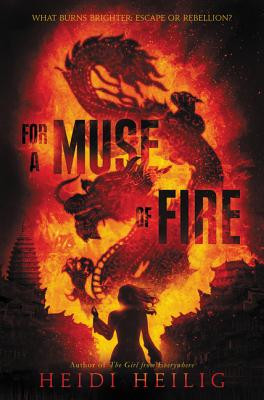 For A Muse of Fire
By Heidi Heilig:
A young woman with a dangerous power she barely understands. A smuggler with secrets of his own. A country torn between a merciless colonial army, a terrifying tyrant, and a feared rebel leader. Those are just a few features of this vivid, rich world inspired by Asian cultures and French colonialism. The first book in a new trilogy by the highly acclaimed author, For A Muse of Fire is an engrossing journey that weaves magic, simmering romance, and the deep bonds of family with the high stakes of epic adventure that is sure to captivate fans of Sabaa Tahir, Leigh Bardugo, and Renée Ahdieh. Heidi will also be at Texas Teen Book Festival this year on October 6 at St. Edward's University.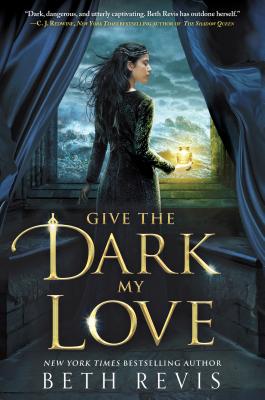 Give the Dark My Love
By Beth Revis:
From the author of the New York Times bestselling Across the Universe series. Touching on romance, grief, and inequality—a gorgeous, suspenseful look at a young woman's desperate attempt to help those in need—Give the Dark My Love is the story of a young alchemist turning to dark magic when a deadly plague sweeps through her homeland. Nedra is as vulnerable and compassionate as she is fierce and powerful. Catch this author at the 10th annual Texas Teen Book Festival on Saturday, October 6 at St. Edward's University.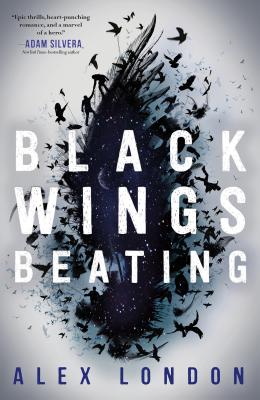 Black Wings Beating
By Alex London:
Alex London, beloved author of the middle-grade series Tides of War, Dog Tags, and The Wild Ones, and Young Adult novel, Proxy, brings the first book in a new fantasy trilogy. Brysen and Kylee are twins but they couldn't be more different. Brysen wears his heart on his sleeve and strives to be a falconer like his late father. Kylee has no time for love and runs their family's business to make end's meet. She wants nothing to do with falconry even though she may have a power hidden deep inside that begs otherwise. Together they embark on a journey—Brysen to save the boy he loves, and Kylee to save Brysen from getting killed—into the treacherous Uztari mountains. They are hunting the legendary Ghost Eagle, a beast deadly enough to sway the tides in a territorial war about to ravage their village. Perfect for fans of Taran Matharu and Sarah J. Maas, Black Wings Beating is a gripping tale to begin this trilogy about the power of communal memory, genocide, and the bonds of blood. Don't miss seeing London at the Texas Teen Book Festival on October 6.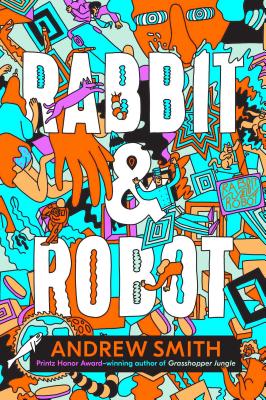 Rabbit & Robot
By Andrew Smith:
Told with Andrew Smith's signature dark humor, Rabbit & Robot tells the story of Cager Messer, a boy who's stranded on the Tennessee—his father's lunar-cruise utopia—with insane robots. It will make you laugh, cry, and consider what it really means to be human. Don't miss this author of the Michael L. Printz Honor Book Grasshopper Jungle at Texas Teen Book Festival, taking place on October 6 at St. Edward's University.