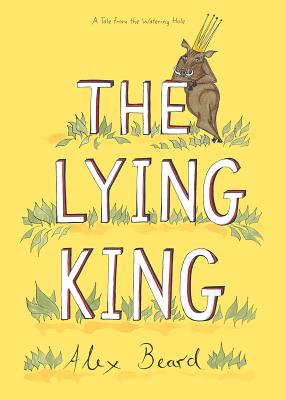 The Lying King
By Alex Beard
Can warthogs fly? Do tigers eat broccoli? Will the Truth catch up with the king? For answers, follow along as Warthog lies his way to the throne in this timeless, yet most timely, Tale from the Watering Hole as Alex Beard's whimsical animals come to life to illuminate real world truths for children of all ages. Alex will be in store TOMORROW, September 5 at 6:30PM to speak and sign copies of this funny and pointed parable that has lessons for everyone, from the playground to the boardroom and beyond!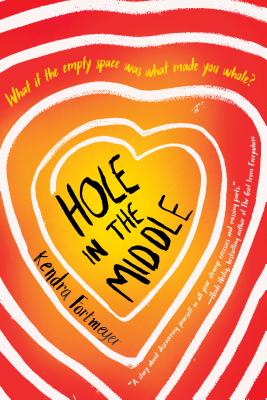 Hole in the Middle
By Kendra Fortmeyer:
What if the empty space was what made you whole? That's the big question in this hilarious, heartbreaking, and magical YA debut about what it means to accept the body you're given. This Pushcart Prize-Winning author will be here this Friday, September 7 at 7PM to speak and sign books. Grab your copy now and join us and suspend all disbelief to follow, laugh, and relate with Morgan, the wry, smart protagonist.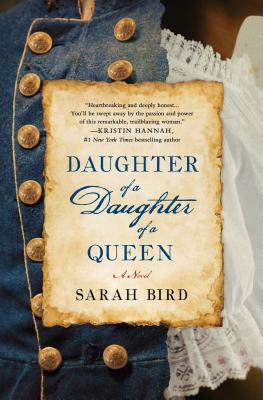 Daughter of a Daughter of a Queen
By Sarah Bird:
Daughter of a Daughter of a Queen is the compelling, hidden story of Cathy Williams, a former slave and the only woman to ever serve with the legendary Buffalo Soldiers. Consuelo says "Bird's title character grabbed my attention from the very first page with her bold voice. She lead me down a path of history I knew little about and through a most pleasurable reading experience." Grab a copy now and join this award-winning local Austinite at the Austin Central Public Library this Saturday, September 8 at 7PM where Sarah will be speaking and signing this epic, unforgettable page-turner.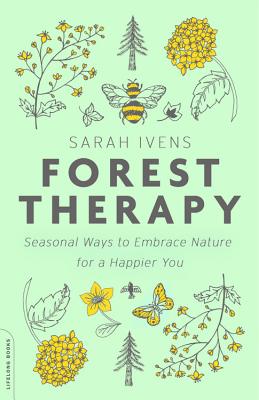 Forest Therapy
By Sarah Ivens:
There is something simply soul-soothing about being in nature. In fact, research shows that spending time outside can improve the immune system, combat stress hormones, lower blood pressure, and boost self-esteem. Forest Therapy shares why getting back to nature is critically important for our well-being, and offers fun, easy practices to break out of hibernation. Join local Austin author Sarah Ivens—journalist, certified life coach, and author of eight lifestyle and wellness books—on Wednesday, September 12 at 7PM when she will be in store to talk about this global lifestyle and wellness trend.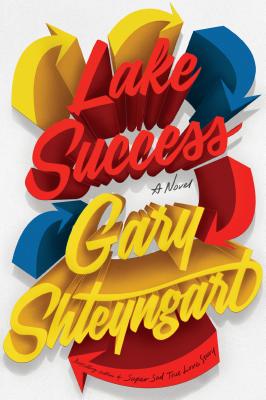 Lake Success
By Gary Shteyngart:
When his dream of the perfect marriage, the perfect son, and the perfect life implodes, a self-made Wall Street millionaire takes a cross-country bus trip in search of his college sweetheart and ideals of youth in the long awaited novel, his first in seven years, from the acclaimed, bestselling author of Super Sad True Love Story. Visit Brown Paper Tickets to buy a ticket to see Gary on Friday, September 14 at 7PM at Central Presbyterian Church where he'll be speaking and signing copies of his Lake Success.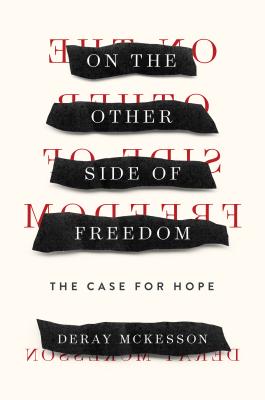 On the Other Side of Freedom
By DeRay McKesson:
You may recognize DeRay Mckesson as a civil rights activist, community organizer, host of Crooked Media's award-winning podcast, Pod Save the People, and leading voice in the Black Lives Matter movement. Drawing from his own experiences as an activist, organizer, educator, and public official, Mckesson exhorts all Americans to work to dismantle the legacy of racism and to imagine the best of what is possible. Honoring the voices of a new generation of activists, On the Other Side of Freedom is a visionary's call to take responsibility for imagining, and then building, the world we want to live in. Honest, courageous, and imaginative, On the Other Side of Freedom is a work brimming with hope. Join us for an evening of engaging discussion with DeRay on Saturday, September 15 at 6PM at Central Presbyterian Church. Tickets for admission can be purchased online.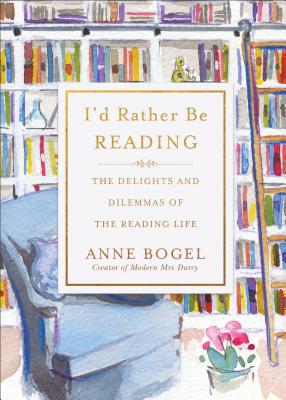 I'd Rather Be Reading
By Anne Bogel:
Are you a fan of the popular blog Modern Mrs Darcy or the podcast What Should I Read Next? Then you probably recognize Anne Bogel, established tastemaker among readers, authors, and publishers. For so many people, reading isn't just a hobby or a way to pass the time–it's a lifestyle. Our books shape us, define us, enchant us, and even sometimes infuriate us. Our books are a part of who we are as people, and we can't imagine life without them. I'd Rather Be Reading is the perfect literary companion for everyone who feels that way. In this collection of charming and relatable reflections on the reading life, beloved blogger and author Anne Bogel leads readers to remember the book that first hooked them, the place where they first fell in love with reading, and all of the moments afterward that helped make them the reader they are today. Come by the store for your copy now and join us on Monday, September 24 at 7PM when Anne will be chatting about everything books and reading and even signing some of her new release.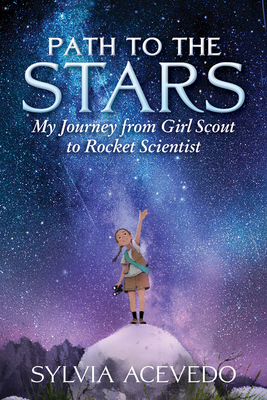 Path to the Stars
By Sylvia Acevedo:
Nearly one in every two adult women has been a member of the Girl Scouts; 75% of female Senators were Girl Scouts, 50% of Congresswomen were Girl Scouts, and virtually every female astronaut who has flown in space was a Girl Scout; there are more than 59 million Girl Scout alumnae. Can you say "Girl Power!!?" Sylvia Acevedo is a rocket scientist and award-winning entrepreneur who served on the White House Commission for Educational Excellence for Hispanics and is currently the CEO of the Girl Scouts of the US. This highly inspiring memoir for young readers inspires kids to work to achieve their dreams, especially encouraging interest in STEM and girls' interest in STEM. This strong, successful, Latina trailblazer will be here on Monday, October 1 at 6:30PM to speak about her amazing life and sign books!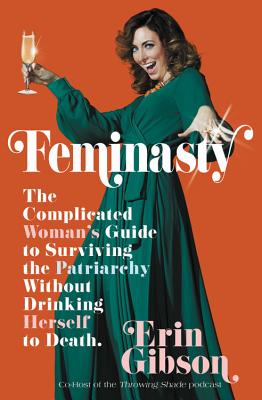 Feminasty
By Erin Gibson:
Emmy-nominated Southern loudmouth Erin Gibson is an expert at mixing social commentary, political satire, and vagina jokes into neat little comedy packages. The wickedly famous and feminist creator and host of the "Throwing Shade" podcast, has written a collection of hilarious personal essays and political commentary perfect for fans of Lindy West and Roxane Gay. Whether it's shaming women for having their periods, allowing them into STEM fields but never treating them like they truly belong, or dictating strict rules for how they should dress in every situation, Erin breaks down the organized chaos of old fashioned sexism, intentional and otherwise, that systemically keeps women down. Erin will be here speaking and signing copies of her book on Monday, October 8 at 7PM.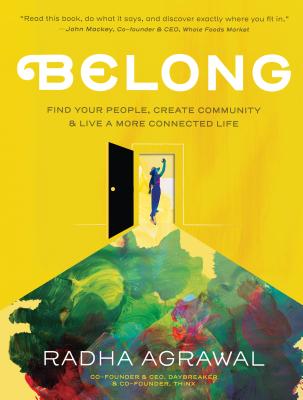 Belong
By Radha Agrawal:
Get ready to focus on the single most important thing you can do to live a happy, healthy, and successful life: BELONG. Radha Agrawal brings you a step-by-step guide to creating your community—from small groups that "get" you, to larger and more focused groups that promote positive change. And, through belonging, how to live a more mindful, connected, and happy life. Radha will be at the store in conversation with #BossbabesATX to talk about and sign this caring and tender book that is full of wisdom. Join us on Friday, November 16 at 7PM.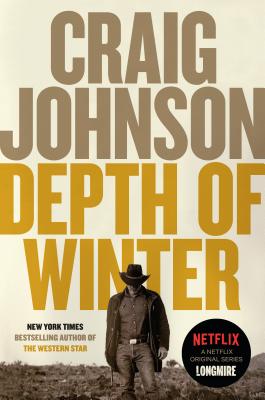 Depth of Winter
By Craig Johnson:
Welcome to Walt Longmire's worst nightmare. In Craig Johnson's latest mystery, Depth of Winter, an international hit man and the head of one of the most vicious drug cartels in Mexico has kidnapped Walt's beloved daughter, Cady, to auction her off to his worst enemies, of which there are many. The American government is of limited help and the Mexican one even less. Walt heads into the one-hundred-and-ten degree heat of the Northern Mexican desert alone, one man against an army. Come grab a copy from this wildly popular series. On our shelves now!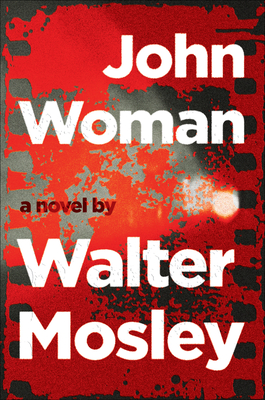 John Woman
By Walter Mosley:
From the award-winning Walter Mosley comes a dazzling novel of ideas about the sexual and intellectual coming-of-age of an unusual man who goes by the name Woman. Walter Mosley is the author of more than fifty critically-acclaimed books, including the major bestselling mystery series featuring Easy Rawlins. Engaging with some of the most provocative ideas of recent intellectual history, John Woman is a compulsively readable, deliciously unexpected novel about the way we tell stories, and whether the stories we tell have the power to change the world. New and old fans of Mosley's work come get a copy now!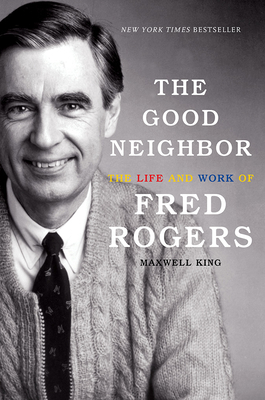 The Good Neighbor: The Life and Work of Fred Rogers
By Maxwell King:
Is there any American child of the 80s and 90s who didn't worship Mr Rogers? Molly says "It is the year of our lord 2018 and what that means is I need Mister Rogers now more than ever—and I'd be willing to bet you do too. This biography, simply and warmly written by journalist Maxwell King, offers up so many examples of how the diligent, intentional choices Fred Rogers made throughout his life created the bastion of good, kindness, and community-building that he's known for today. It's interesting and inspiring to read about his work ethic, his rigorous, inspired, lifelong education on music, religion, and child development, his almost sacred attachment to a morning swim, and his ability to emotionally read and connect with so many different people at particularly poignant moments in their (and his) lives. Somehow, his focus, determination, and huge feeling heart helped guide him away from the muddying lures of money, advertising, and celebrity for celebrity's sake. But it's not all work ethic and a strict bedtime—like his show, the life lessons on the operation of reality are balanced with a little bit of magic and make believe. After all, there's certainly magic found in his creativity and how it positively impacted so many people. I loved every word examining the life and work of my beloved television neighbor." 2018 will be the 50-year anniversary of Mister Rogers' Neighborhood being broadcast nationally. Rogers has a special place in the heart of millions and this biography is the perfect companion piece for fans.