Whiskey When We're Dry
By John Larison:
From this lover of the outdoors comes a debut novel set in the American West about a young woman who disguises herself as a boy and heads west. Set against an evocative, rich landscape, Whiskey explores a cast of characters and stories usually overlooked in traditional stories of the West. Join John on Monday, September 10 at 7PM to hear him speak and sign books.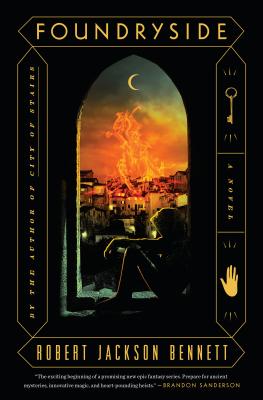 Foundryside
By Robert Jackson Bennett:
In a town like Tevanne, it's hard to imagine two more natural enemies than Sancia Grado and Gregor Dandolo. Sancia is a former slave whose ordeals have made her an unnaturally talented thief. Today she uses her skills to steal from the very Houses that Captain Gregor Dandolo is sworn to protect. But when the two clash over Sancia's theft of a powerful magical artifact, the fallout leads them to confront a common threat—a plot by Tevanne's masters to develop a weapon capable of unleashing devastating warfare across the world. Winner of the Edgar Award, the Shirley Jackson Award, and the Philip K. Dick Citation of Excellence, Robert Jackson Bennett is the author of the acclaimed Divine Cities Trilogy. Foundryside is the first in an incredible new fantasy series from this great local Austinite. Join us TONIGHT at 7PM to hear him talk about this magical thrill ride.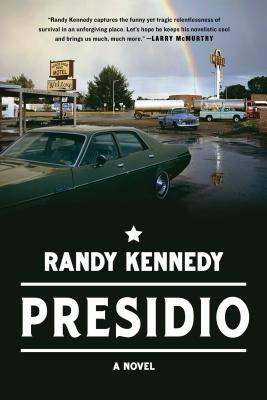 Presidio
By Randy Kennedy:
Randy Kennedy has spent years covering the art world and some of the most prominent artists of the last 50 years for the New York Times and New York Times Magazine. Presidio is a nostalgic throwback to the simpler days of 1970s Texas. Set in the 1970s in the vast and arid landscape of the Texas panhandle, this darkly comic and stunningly mature literary debut tells the story of a car thief and his brother who set out to recover some stolen money and inadvertently kidnap a Mennonite girl who has her own reasons for being on the run. Come by the store on Thursday, September 13 at 7PM to hear Randy speak and sign this wild debut novel!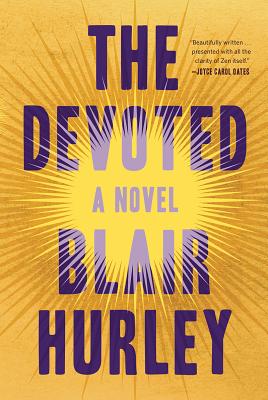 The Devoted
By Blair Hurley:
Blair Hurley is a Pushcart Prize winner whose work has been published in West Branch and Mid-American Review, among others. Her debut novel is a coming of age story blended with a dedication to a spiritual quest that involves a young woman breaking away from a sexually and emotionally manipulative master. A spellbinding confession of what it means to abandon one life for another, The Devoted asks what it takes, and what you'll sacrifice, to find enlightenment. On our shelves now!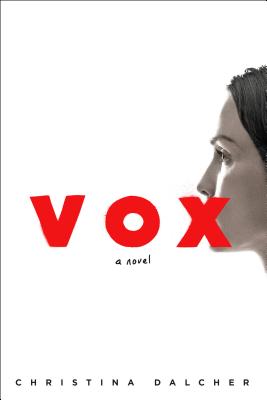 Vox
By  Christina Dalcher:
Vox has been highly anticipated by several of our booksellers. Christina Dalcher's debut novel, set in a United States in which half the population has been silenced, is the harrowing, unforgettable story of what one woman will do to protect herself and her daughter. Teen specialist Shannon says "As someone who rarely reads Adult Lit, it was definitely an interesting read. Where Teen Lit would have started a rebellion and spoken out, this book basically showed what happens if you don't. It's a warning to the complacent that the choice to do nothing is still a choice. It's a reminder that if you don't use your voice you may lose it. In some cases quite literally. The story shows what could be on the slippery slope we've been teetering on, and just how much every march, every sign, every person, every word truly counts."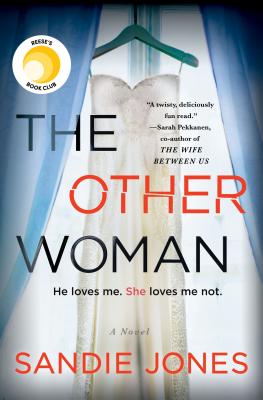 The Other Woman
By Sandie Jones:
A freelance journalist for 20 years, Sandie Jones has written a deliciously disturbing, compulsively readable debut domestic suspense. Prepare to meet The Other Woman: there's nothing she won't do to keep you away from her son. The Other Woman is an addictive, fast-paced psychological thriller about the destructive relationship between Emily, her boyfriend Adam, and his manipulative mother Pammie. This one is a definite page turner you won't want to miss!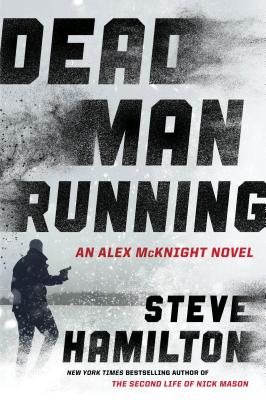 Dead Man Running
By Steve Hamilton:
New York Times bestselling author of fourteen novels, Steve Hamilton is back with his former detective, sometimes PI and general problem solver in Michigan's Upper Peninsula Alex McKnight, in a high-stakes, nail-biting thriller, facing the most dangerous enemy he's ever encountered. Exit Strategy and The Second Life Of Nick Mason have earned a lot of notice and acclaim for Steve Hamilton, boasting numerous three-starred reviews, an all-star lineup of blurbers, and fantastic coverage from NPR, Esquire, NYTBR, O Magazine, and numerous regional publications. Now we have the benefit of returning to his beloved first series, bringing along his new fans as well as his dedicated followers. Whether you're new to McKnight or a longtime reader, this one is sure to thrill. Come grab a copy on our shelves now!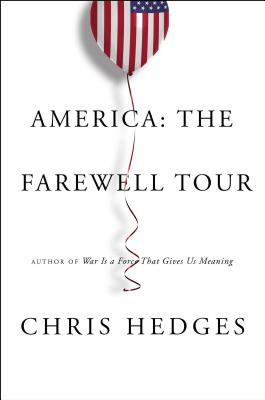 America: The Farewell Tour
By Chris Hedges:
Chris Hedges is a Pulitzer Prize–winning journalist who was a foreign correspondent for fifteen years for The New York Times where he served as the Middle East Bureau Chief and Balkan Bureau Chief for the paper. The bestselling author now brings a profound and provocative examination of America in crisis, where unemployment, deindustrialization, and a bitter hopelessness and malaise have resulted in an epidemic of diseases of despair—drug abuse, gambling, suicide, magical thinking, xenophobia, and a culture of sadism and hate. Does any of that concern you? Come grab a copy of this extensively researched report that seeks to jolt us out of our complacency while there is still time.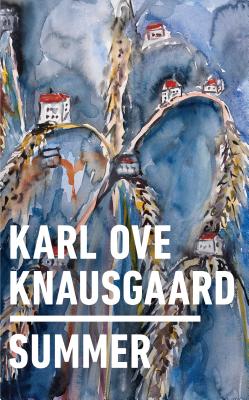 Summer
By Karl Ove Knausgaard:
Summer is the grand finale of Karl Ove Knausgaard's masterful and intensely-personal series about the four seasons, illustrated with paintings by the great German artist Anselm Kiefer. Like the previous novels in this series, Summer intersperses short vividly descriptive essays with emotionally-raw diary entries addressed directly to Knausgaard's newborn daughter. Writing more expansively and, if it is possible, even more intimately and unguardedly than in the previous three volumes, he mines with new depth his difficult memories of his childhood and fraught relationship with his own father. Come grab a copy of this breathtaking conclusion that makes the overwhelming joys and insoluble pains of family and parenthood come alive with uncommon feeling.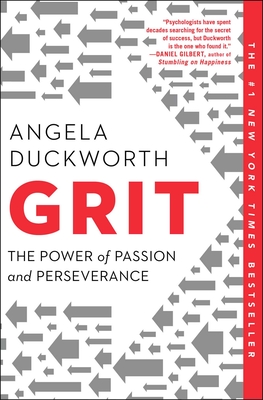 Grit: The Power of Passion and Perseverance
By Angela Duckworth:
When Grit was released in 2016, it was an immediate hardcover bestseller, debuting at #2 on the New York Times hardcover list. Ultimately, it would spend 20 weeks on that list, establishing itself as one of the year's most successful works of nonfiction. Now in paperback, Grit takes us into the field to visit cadets struggling through their first days at West Point, teachers working in some of the toughest schools, and young finalists in the National Spelling Bee. She also mines fascinating insights from history and shows what can be gleaned from modern experiments in peak performance. Finally, she shares what she's learned from interviewing dozens of high achievers—from JP Morgan CEO Jamie Dimon to New Yorker cartoon editor Bob Mankoff to Seattle Seahawks Coach Pete Carroll. Come snag a copy and see how Duckworth shows, for anyone striving to succeed, the secret to outstanding achievement is not talent, but a special blend of passion and persistence she calls "grit."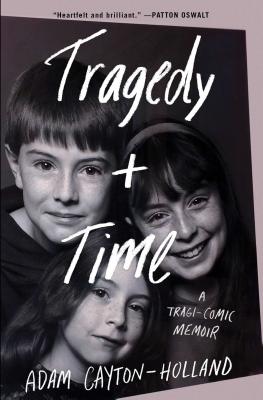 Tragedy Plus Time: A Tragi-Comic Memoir
By Adam Cayton-Holland:
Molly M says "Full disclosure: I spent about 65% of this book choking back tears, though I still drank it down in one heart-full sitting. Suicide and depression—the darkness—are still often so frustratingly opaque, to both those who experience it, and to their loved ones who often lose their footing in trying to help. Books like Cayton-Holland's, in which a person lovingly, honestly, plain-spokenly comes to terms with the disease that took a person he loves (Lydia, his best friend and sister), with the person herself, with his possible role in it, with the aftermath, with the mystery of this whole goddamned universe, are few and far between, which is a shame because they very well might be the best chance we have at moving forward on understanding it a little better. It's not all darkness. The Magnificent Cayton-Hollands are indeed pretty remarkable people, with a civil rights vanguard dad, an investigative journalist mom, Anna, the firebrand-lawyer-for-the-voiceless eldest sister, Adam, the stand-up comedian forging the alt-comedy scene in Denver middle brother, and Lydia, the all-living-things-loving genius of the bunch. The siblings all suffer from some level of OCD and anxiety, afflictions which Adam details with clarity and charm. Much of the book is spent exploring how he and his siblings coped with this heightened sensitivity to the world. I found this book beautiful, funny, helpful, painful, bracing—in other words, I'm grateful for it."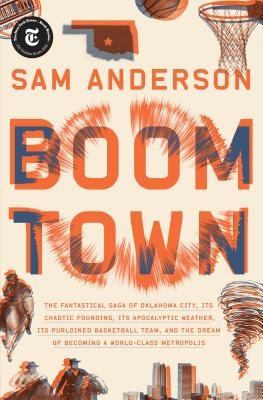 Boom Town: The Fantastical Saga of Oklahoma City, its Chaotic Founding… its Purloined Basketball Team, and the Dream of Becoming a World-class Metropolis
By Sam Anderson:
Uriel says "'Boom Town' is an uproariously good piece of civic history. Sam Anderson takes the sometimes droll, sometimes mundane Oklahoma City landscape and reaps from it the most astounding saga of a city born in chaos and built by gamblers, back room business deals and a dream of becoming the next great American metropolis. Featuring a cast of frontier outlaws, extremist right-wingers, NBA superstars, an eccentric rock star, Civil Rights activists and a legendary meteorologist, 'Boom Town' brings to life an often overlooked piece of flyover country and gives Oklahoma City the second look it so rightfully deserves. To put it plainly, 'Boom Town' is a singular history and does for Oklahoma City what Didion did for California, what Michener did for Texas."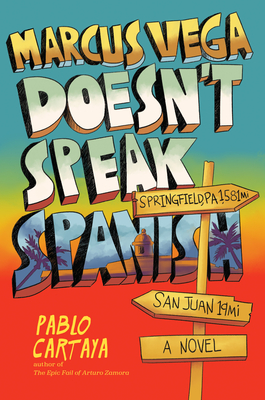 Marcus Vega Doesn't Speak Spanish
By Pablo Cartaya:
Pablo Cartaya's novels explore identity, place, and the spaces in-between. His debut novel about a boy standing up for his community, The Epic Fail of Arturo Zamora, received three starred reviews and is a 2018 Pura Belpré Author Honor Book. Marcus Vega Doesn't Speak Spanish follows a boy whose search for his father leads him to Puerto Rico. Marcus doesn't know if he'll ever find his father, but what he ultimately discovers changes his life. And he even learns a bit of Spanish along the way. Come by the store and grab a copy of this moving middle grade novel!