By Cathy Maxwell
This summer is going fast. I came across a stray year-old pit bull pup. After a search of the world for his owner, I've found a nice foster for him. Austin is a pet-loving community . . . but he really cut into my reading time! Now that he is settled, I'm ready to catch up and Romantic Suspense has been my choice.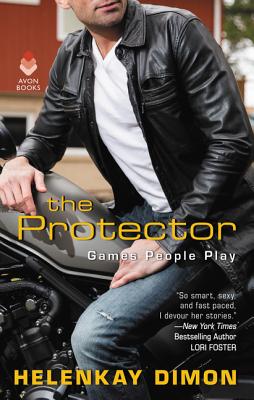 Of course, there is a cunning killer in HelenKay Dimon's latest romantic suspense novel, THE PROTECTOR. But there is also Dimon's trademark sizzle and smart banter on almost every page. Story: Cate doesn't accept the official reason for her sister's death. When her search for the truth gains her a stalker, she hires the assistance of a DC Fixer Damon Knox. Damon has his own secrets and a tie to the commune where Cate's sister lived and died. The question should be asked, how dangerous is the truth? This is the fourth book in The Games People Play series but stands alone.
Women searching for answers seems to be the theme of most Romantic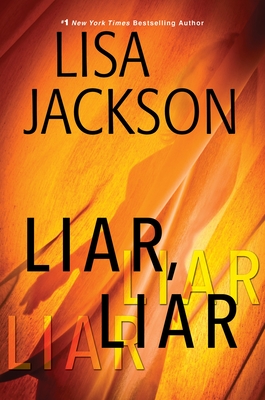 Suspense that I've read lately. LIAR, LIAR by Lisa Jackson has the suicide of a Marilyn Monroe impersonator, a missing child who might have been sold, two decades worth of lies, and a killer willing to do anything to keep everything quiet. In the middle is a daughter in search of truth. Plus, it is set in Vegas! The setting added the extra oomph for me. Jackson writes page turners and she knows how to keep the mystery going. She also adds a good romance to keep things stirred up.
Also noteworthy—
Popular Historical Romance author Julia Quinn has sold her popular Bridgerton series to Shonda Rhimes to produce for Netflix. You can get started on the series with THE DUKE AND I . Quinn describes her series as "Jane Austen with sex." You will devour the first book and want more.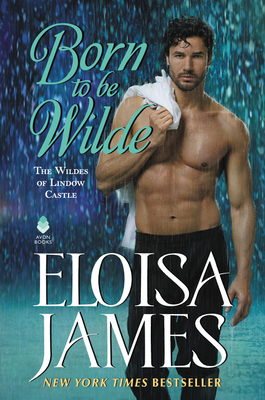 And if you like "book" families, the third book of Eloisa James's "The Wildes of Lindow Castle" is out. BORN TO BE WILDE (of course!) brings to life one of James's sexiest heroes. Lavinia Gray overspends on clothes, as one does. But the money she has been spending has been stolen by her mother. Her family is broke, and the time has come for restitution. Lavinia's only option for finding cash quick is marriage. The very wealthy and eligible Parth Wilde won't marry Lavinia, but he will find a husband for her—and, of course, nothing goes according to plan. Clever fun!
Texan releases: Houston's Sophie Jordan is scoring rave reviews with her charming, THE DUKE BUYS A BRIDE.The Duke of Autenberry learns that when he bids for a woman being sold by her husband (yes, a man could sell his wife with her permission in Regency England), he hasn't gained her freedom as he intended. No sir, he's purchased a duchess. You know, every footloose duke needs to marry sooner or later . . .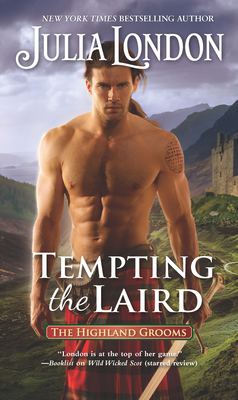 If you love small town Texas and family sagas, do not miss Amarillo writer Jodi Thomas's heartfelt MORNINGS ON MAIN. She is one of the finest writers we have in the state.
Austin favorite Julia London sets the highlands afire with TEMPTING THE LAIRD. Usually, when they call someone the "Dark Duke," there is a good reason, in this case, a missing wife. Is he a murderer? Or are there other secrets at play? Catriona Mackenzie isn't afraid of looking for answers—but will curiosity lead Cat too close to the fire.
Places to go; people to see—
Old School Romance Book Club Austin meets once a month around the city. The next meeting is September 16 at 3:30 p.m. at The Brass Tap in the Domain. Everyone is welcome. For more information including what book we are reading for the month: https://www.facebook.com/OSRBCATX
The Romance Book Club at the New Central Library meets the second Tuesday of the month at 6:30 pm. They will be meeting September 11 to discuss ELLA ENCHANTED by Gail Carson Levine. For more information: http://library.austintexas.gov/event/romance-book-club-455699
Cathy Maxwell is a local Austin author of over thirty best-selling historical romance novels. Her latest books, IF EVER I SHOULD LOVE YOU and A MATCH MADE IN BED, are on the shelves NOW. http://www.cathymaxwell.com