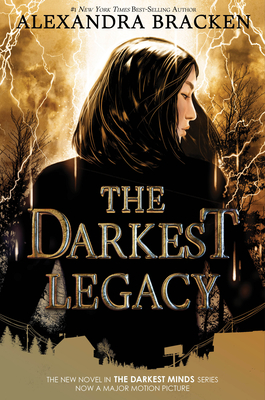 The Darkest Legacy
By Alexandra Bracken:
The long-awaited novel in the Darkest Minds series (now a blockbuster movie!) is finally here! The Darkest Legacy returns five years later, picking up with Suzume "Zu" Kimura, spokesperson for the interim government and wall against the wave of prejudice and misinformation still coming at the Psi kids. We're beyond thrilled to be partnering with @austincentrallibrary to host Alexandra Bracken at the new Central Library THIS THURSDAY, August 2nd at 7PM!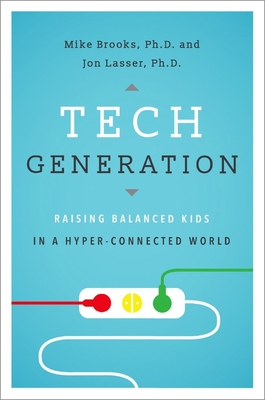 Tech Generation: Raising Balanced Kids in a Hyper-Connected World
By Mike Brooks & Jon Lasser
Parents know how dangerous technology can be for kids–from cyberbullying to video game violence—but Tech Generation is about a much more subtle and growing issue in a tech-saturated society: our eroding attention spans. Mike Brooks & Jon Lasser will be speaking and signing books this Thursday, August 2 at 7PM. Don't miss out as two experts guide parents in teaching their children how to reap the benefits of living in a digital world while also preventing its negative effects.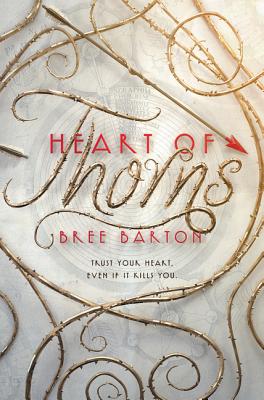 Heart of Thorns
By Bree Barton:
Inventive and heart-racing, this fiercely feminist teen fantasy trilogy from debut author Bree Barton examines a dark kingdom in which only women can possess magic—and every woman is suspected of having it. Bree will be joined by Kayla Olson, author of The Sandcastle Empire, and Cory Putman Oakes, author of Witchtown, on Monday, August 13 at 7PM to speak and sign books.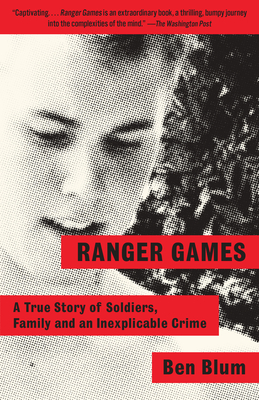 Ranger Games: A True Story of Soldiers, Family and an Inexplicable Crime
By Ben Blum:
Ranger Games was named one of The Stranger's Best Books of the Year. Today is the paperback release of this riveting story of Ben Blum's investigation into his cousin, a young who went from being a disciplined US Army Ranger to armed bank robber. Join us Wednesday, August 22 at 7PM to hear him speak and sign the book.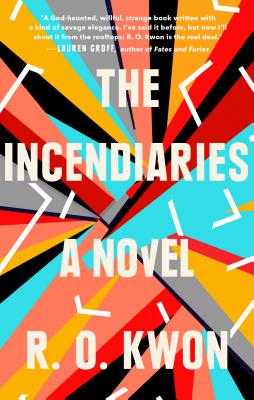 The Incendiaries
By R. O. Kwon:
This debut novel by R.O. Kwon has been highly anticipated by many on our staff. Marketing director Abby loved it, our events coordinator Christina said "I couldn't put it down until I finished it in one afternoon," and bookseller Sara says "This is a book about yearning and obsession, and when using a person to fill your own needs goes too far. Kwon explores the varying levels of loss, and how it can drive two incompatible people together, creating an illusion of love. The Incendiaries gives no answers, but leaves readers with many fascinating questions." Take our advice and pick up this incredible quick read!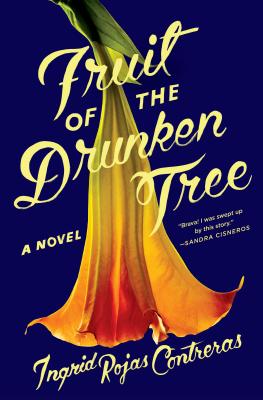 Fruit of the Drunken Tree
By Ingrid Rojas Contreras:
Ingrid Rojas Contreras has written a mesmerizing debut set in Colombia at the height Pablo Escobar's violent reign about a sheltered young girl and a teenage maid who strike an unlikely friendship that threatens to undo them both. Named one of the most anticipated books of 2018 and inspired by the author's own life, Fruit of the Drunken Tree is a powerful testament to the impossible choices women are often forced to make in the face of violence and the unexpected connections that can blossom out of desperation.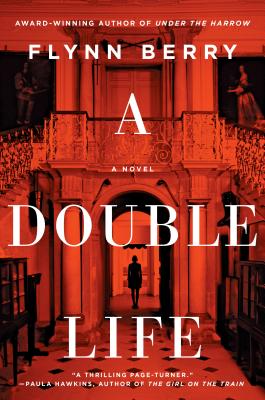 A Double Life
By Flynn Berry:
From the award-winning author of Under the Harrow comes a gripping, intense, stunningly written novel of psychological suspense. Inspired by the real life case of Lord Lucan, a British earl who disappeared in 1974 after allegedly killing his children's nanny and attacking his wife–he was never found—Berry's A Double Life imagines how a grown daughter might reckon with her father's legacy of violence in this haunting, unputdownable novel.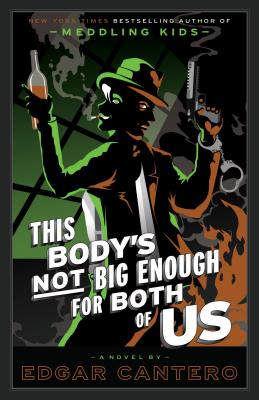 This Body's Not Big Enough for Both of Us
By Edgar Cantero:
From the New York Times bestselling author of Meddling Kids comes a mind-blowing, gender-bending, genre-smashing romp through the entire pantheon of action and noir. It's also a bold, tautly crafted novel about family, being weird, and claiming your place in your own crazy story. Will B. says "I can definitely say that this was a noir/mystery story unlike any others I have read! We follow A.Z. who is actually two people, a brother and sister stuck in the same body. This has its own complications but when you throw in the personalities of the two siblings it becomes its own thing! But they are both ridiculously smart, and they are, somehow despite themselves, one of the foremost PI's around, when they can keep themselves from getting into more trouble than they can handle! They are called in to help solve the murders of high ranking members of the Lyon crime family, asked to help by an undercover cop who they helped and worked with in the past. This is a really fun, really vulgar read and I have to say it was a breath of fresh air for a sometimes stodgy genre. I highly recommend it to those looking for a fresh take at Noir!"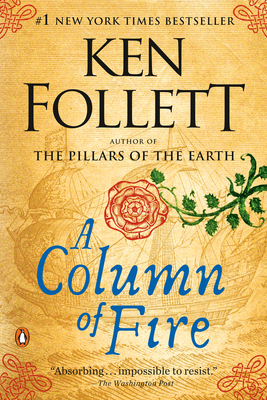 A Column of Fire
By Ken Follett:
Number 1 New York Times bestselling author Ken Follett is one of the world's best-loved writers, selling more than 160 million copies of his thirty books. A Column of Fire, set during one of the most turbulent times in history—the battle between Queen Elizabeth and Mary Queen of Scots—is one of Follett's most exciting and ambitious works yet. Whether you're a longtime fan of his work or just getting introduced, this paperback release of the bestseller is sure to thrill.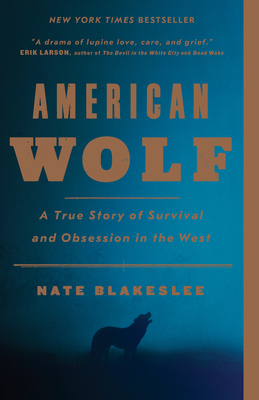 American Wolf: A True Story of Survival and Obsession in the West
By Nate Blakeslee:
Now in paperback, American Wolf was wildly popular when it first hit our shelves. It's the intimate, involving story of the rise and reign of O-Six, the fabled Yellowstone wolf, and the people who loved or feared her. Mat C. says "This is a great book. It is both emotionally and intellectually resonant, and will appeal to readers regardless of whether they crave a story about nature, politics, or just want to disappear into sprawling adventure and drama. I was skeptical at first about becoming engaged with a story culled largely from field notes but Blakeslee had me in tears by the end; tears elicited from the story itself, and tears from the Stendahl-like feelings elicited from the writing, as well. Well played."