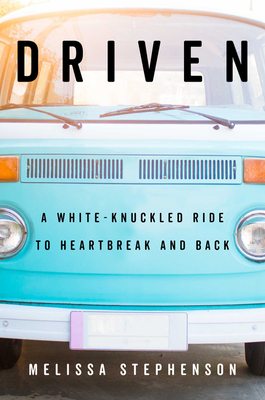 Driven: A White-Knuckled Ride to Heartbreak and Back
By Melissa Stephenson:
Growing up in a blue-collar family in the Midwest, Melissa Stephenson longed for escape. Her wanderlust was an innate reaction to the powerful personalities around her, and came too from her desire to find a place in the world where her artistic ambitions wouldn't be thwarted. She found in automobiles the promise of a future beyond Indiana state lines. Driven is a searing memoir about one woman's road to hope following the death of her troubled brother, told through the series of cars that accompanied her—a powerful story of healing, for all who have had to look back at pain to see how they can now move forward. Melissa will be here speaking and signing books on Friday, August 3 at 7PM.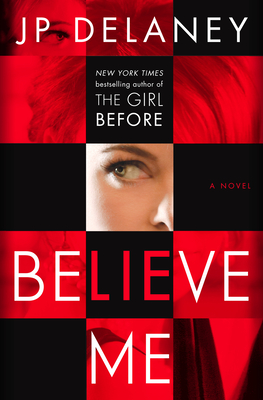 Believe Me
By JP Delaney:
When JP Delaney's first novel, The Girl Before, hit the New York Times bestseller list, it quickly grabbed spots on the USA Today and Publishers Weekly bestseller lists. His new novel Believe Me is a twisty psychological thriller in which an actress plays both sides of a murder investigation. This one is a definite page turner that is sure to keep you guessing until the end!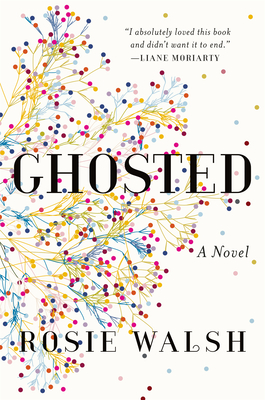 Ghosted
By Rosie Walsh:
Ghosted is a love story for the ages. The story features a couple of star crossed lovers who, far from being the typical cookie cutter romantic heroes, carry their own secrets and painful pasts. In this debut, Rosie Walsh has crafted a beautiful story about grief, how hard it is to let go of the past, and how necessary it is if one is to find The One you're meant to find. Readers won't be able to put this one down until its surprising ending.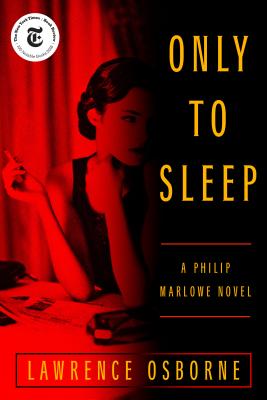 Only to Sleep
By Lawrence Osborne:
There are few characters as longlasting and beloverd as Philip Marlow–portrayed by the legendary Humphrey Bogart in the classic movie version of The Big Sleep. Today, the wisecracking, hard-drinking, tough private eye is back for one last adventure in Only to Sleep. Lawrence Osborne is only the third writer to be asked by the Raymond Chandler Estate to write a new Philip Marlowe novel. Set between the border and badlands of Mexico and California, Lawrence Osborne's resurrection of the iconic Marlowe is an unforgettable addition to the Raymond Chandler canon.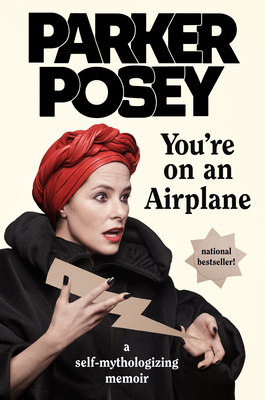 You're on an Airplane: A Self-Mythologizing Memoir
By Parker Posey:
Parker Posey is known for her acting and her fun, witty personality. That all comes through in her fantastic memoir, in which she delves into acting with various directors and looks back at her childhood that made her career possible. You'll also get a glimpse at her many, varied interests—pottery, collage, sewing, yoga, and more—all told with remarkable candor and charm. Our booksellers can't wait to read this one, plus we've got signed copies!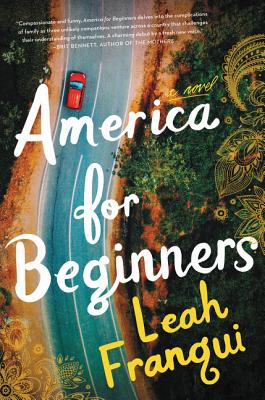 America for Beginners
By Leah Franqui:
America Is for Beginners is the sensational debut of an extraordinary talent with a voice so assured, so smart, and so witty, that the pages fly by. When Pival Sengupta loses her son and then her husband, she travels to America seeking answers in her son's adopted home. This funny, poignant, and insightful debut novel explores the complexities of family, immigration, prejudice, and the American Dream through meaningful and unlikely friendships forged in unusual circumstances. It's sure to find its place on your list of favorites.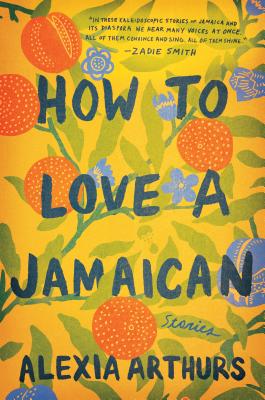 How to Love a Jamaican
Alexia Arthurs:
This debut collection of stories from Alexia Arthurs has not only caught the attention of our forever author-crush Zadie Smith, but our own inventory manager Molly read and highly recommends Arthurs' stories. Molly says"I absolutely love the voice of Alexia Arthurs and the way she uses it to bring her characters to life. These stories are warm, nuanced, moving, and inventive. Because many of the stories involve Jamaican men and women either living in America, returning to the island, or saying goodbye to friends and family who are leaving, she writes beautifully on how home can somehow change irrevocably while staying exactly the same."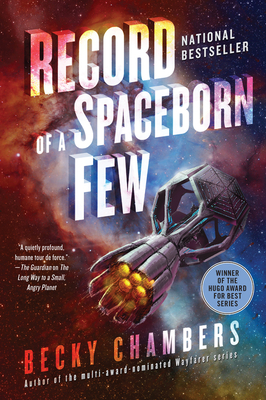 Record of a Spaceborn Few
By Becky Chambers:
Bookseller favorite and Hugo-nominated author Becky Chambers is back with another space-faring novel in the Wayfarer series. Called "hopeful science fiction" Chambers imagines a universe where humans, aliens, and artificial intelligence work together in mostly-harmony, and her charming adventures paint a grand picture of a diverse galaxy. This new book deals with the Exodus Fleet and the sustainability of traditions—it takes place around the same time as her first book, The Long Way to the Small Angry Planet, and could even be read first as it features completely new characters. Don't miss Record of a Spaceborn Few.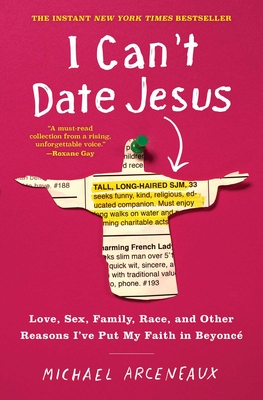 I Can't Date Jesus: Love, Sex, Race, and Other Reasons I've Put My Faith in Beyoncé
By Michael Arceneaux:
Beloved by some of our favorite authors, I Can't Date Jesus is a timely debut from Michael Arceneaux that we can't wait to read! A collection of alternately hysterical and soul-searching essays about what it is like to grow up as a creative, sensitive black man in a world that constantly tries to deride and diminish your humanity, this Houston native tells us—without apologies—what it's like to be outspoken and brave in a divisive world.