In this ambitious and wildly original debut—part social-political satire, part international mystery—a new virus turns people into something a bit more than human, upending society as we know it. Raymond Villareal was kind enough to answer some questions before he comes to the store to speak about his novel, A People's History of the Vampire Uprising, on Friday, June 29 at 7PM.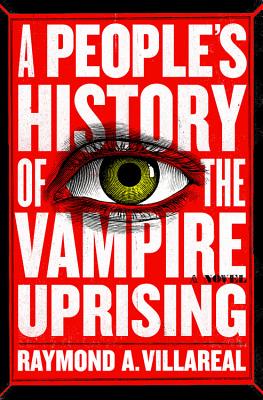 What are you reading these days?
I'm in the middle of L.A. Man by Joe Donnelly. I just finished The Gone World by Tom Sweterlitsch and Dark Matter by Blake Crouch. I really enjoyed both books. And I'm about to start How it Happened by Michael Koryta.
What books did you love as a child?
I LOVED anything by Dr. Seuss and Where the Sidewalk Ends by Shel Silverstein.
What's the hardest thing about writing?
I love having finished writing something but hate the process of writing. Getting started is the hard part. I'll do almost anything to not have to start writing.
What's the best thing about writing?
Having finished something even if it's only a sentence. That is the best feeling.
What's your favorite word?
Bliss
What's a sentence you've loved and remembered from a book?
"A screaming comes across the sky. It has happened before but there is nothing to compare it to now." I hope I remembered it correctly… (from Gravity's Rainbow by Thomas Pynchon)
Do you have any weird writing habits?
Hmmmm. I'm not sure. I have to write a first draft by hand. Maybe that's weird nowadays. I also have to listen to music.
Who are your literary influences?
For this book I would say Bram Stoker, Stephen King, and Anne Rice.
What's your favorite place to write?
I love writing at my desk or in bed.