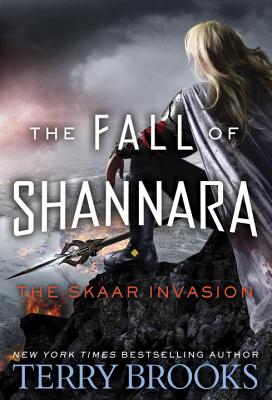 The Skaar Invasion
By Terry Brooks:
It's finally here! The second book in the epic 4-part conclusion to the entire Shannara series, The Skaar Invasion follows The Black Elfstone in The Fall of Shannara quartet, in which a devastating army is cutting a bloody swathe across the Four Lands, at peace now for generations. We couldn't be more excited, because Terry Brooks is coming HERE as part of his book tour for The Skaar Invasion. Meet legendary author Terry Brooks, and hear him speak about this latest installment in the Shannara series TOMORROW at 7PM. We can't wait—see you there!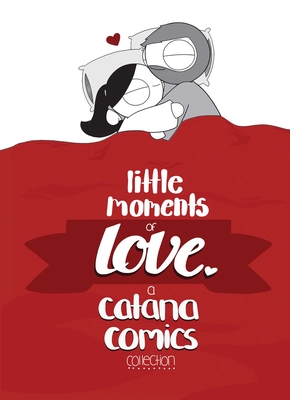 Little Moments of Love
By Catana Chetwynd:
This new book is absolutely a must-have! Funny, charming and incredibly relatable, Little Moments of Love is the collection of new and beloved comics from Catana Chetwyd, whose work went viral when her boyfriend started sharing the little illustrated notes she left him. We're can't wait until July 9th when Catana will be here to celebrate her first collection Little Moments of Love—see you at 7PM!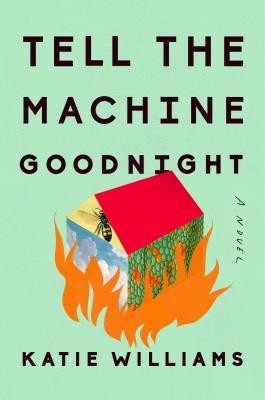 Tell the Machine Goodnight
By Katie Williams:
Master bookseller Uriel loves Katie Williams' debut adult novel Tell the Machine Goodnight, the story of a mother, whose job is to make people happy, trying to cope with a son who has made it his teenaged purpose to live life unhappily. Uriel calls it a "wildly inventive and candid first adult novel that bursts with laughs and hard truths. Tell the Machine Goodnight entangles us in saga where each must decide at what cost true happiness comes. There was an infinite amount of joy reading this splendid novel, and this reader can only hope that Williams' next is just as un-putdownable." Join us July 20th at 7PM to celebrate author Katie Williams with us!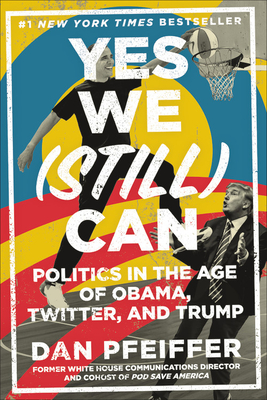 Yes We (Still) Can
By Dan Pfeiffer:
From Obama's former communications director and current co-host of Pod Save America comes a colorful account of how politics, the media, and the Internet changed during the Obama presidency and how Democrats can fight back in the Trump era. A must-read for everyone who is disturbed by Trump, misses Obama, and is marching, calling, and hoping for a better future for the country.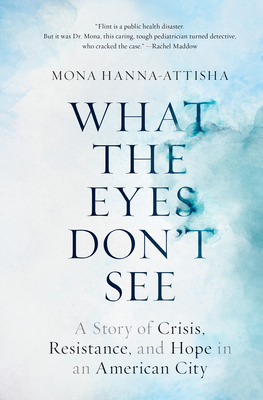 What the Eyes Don't See
By Mona Hanna-Attisha:
In the heart of the world's wealthiest nation, one hundred thousand people were poisoned by the water supply for two years—with the knowing complicity of their government. From the heroic pediatrician who rallied a community and brought the fight for justice to national attention comes a powerful firsthand account of the Flint water crisis—a dramatic story of failed democracy and inspiring citizen advocacy and action.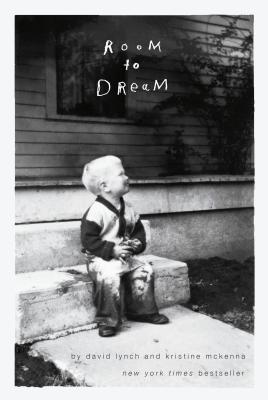 Room to Dream
By David Lynch:
An unprecedented look into the personal and creative life of David Lynch—the visionary filmmaker, artist and creator of Twin Peaks—through his own words and those of his closest colleagues, friends and family. Part memoir, part biography, this landmark book will offer a one-time, all-access pass into the mind of one of our most press-shy, enigmatic, and utterly original living artists.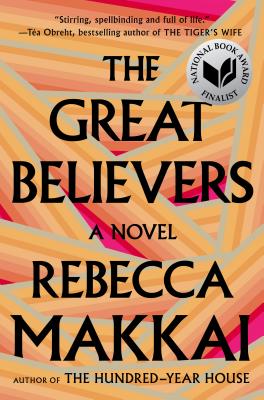 The Great Believers
By Rebecca Makkai:
From the acclaimed award-winning author Rebecca Makkai comes a new book that examines the AIDS epidemic of the 1980s set across from contemporary lives dealing with that aftermath and history. Ex-bookseller Sara L isn't here to tell you about the book in person (we miss you, best of luck in the publishing world!), but her beautiful description should inspire you to take a peek anyway! She says "The Great Believers is a gut-wrenching saga that will make you gasp at the sheer sorrow that permeates the book. However, it will also remind you of the beauty that hides behind the heartache, the value of allowing yourself to remember, despite the pain it brings. One of Makkai's characters commiserates with Horatio's hardship in Hamlet, stating, "But what a burden. To be Horatio. To be the one with the memory. And what's Horatio supposed to do with it?" Makkai doesn't disguise the burden of memory, but instead allows the love and grief to coexist."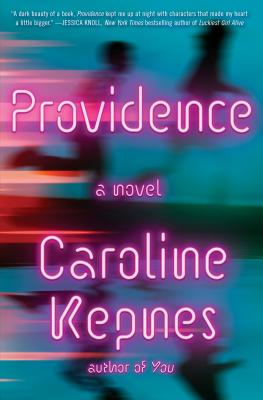 Providence
By Caroline Kepnes:
There's a new, supernaturally motivated suspense thriller out from Caroline Kepnes, author of You and Hidden Bodies. In Providence, a kidnapped young man escapes captivity only to discover an uncontrollable power linked to his emotions, while a series of strange deaths push a detective to the limits of reason. Inventory manager Molly M recommends this fast-paced read as a suspenseful summer thrill–she says "This is a propulsive novel that hits notes of thriller, noir, romance, and even literary theory (H.P. Lovecraft weaves his tentacles throughout)." Check it out today!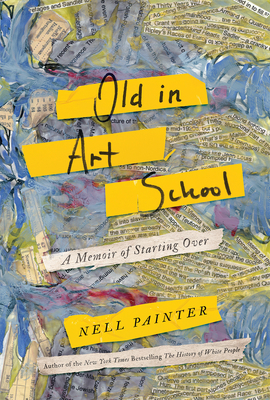 Old in Art School
By Nell Irvin Painter:
When Dr. Nell Irvin Painter, Professor Emeritus of History at Princeton, retired at 60, she decided to return to school and pursue art. Her memoir, Old in Art School is an exploration of what defines an artist, what distinguishes art as Art? Painter's book comes enthusiastically recommended by inventory manager Molly M, who says "Old in Art School offers a rich, disarming, generous Portrait of the Artist as a Young Man—the twist here being that the Artist is not young, nor is she a man. Everything about this book is nuanced, with all the difficult emotions, insecurities, prejudices, and experiences Painter came up against identified, honestly described, rigorously examined, and ultimately worked through. Reading through her process was an enlightening, deeply rewarding joy."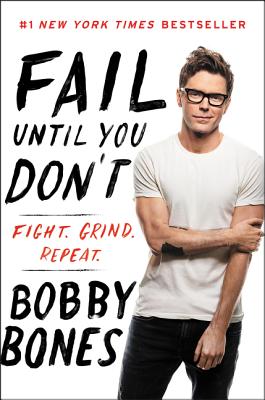 Fail Until You Don't
By Bobby Bones:
Called "The most powerful man in country music" (Forbes), Bobby Bones is the youngest ever inductee into the National Radio Hall of Fame—he has reached the peak of his profession and achieved his childhood dreams…but that doesn't mean it was easy, or that everything he tried was successful. Bobby's mantra is Fight. Grind. Repeat. A man who refuses to give up, he sees failure as something to learn from—and the recollections in this funny, smart, book, full of Bobby's brand of self-effacing humor, show how he's become such a beloved goofball. For a little inspirational motivation, check out Fail Until You Don't!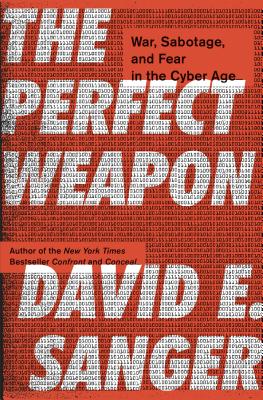 The Perfect Weapon
By David E. Sanger:
The Perfect Weapon is the startling inside story of how the rise of cyberweapons transformed geopolitics like nothing since the invention of the atomic bomb. Cheap to acquire, easy to deny, and usable for a variety of malicious purposes—from crippling infrastructure to sowing discord and doubt—cyber is now the weapon of choice for democracies, dictators, and terrorists.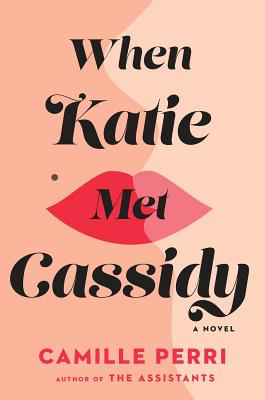 When Katie Met Cassidy
By Camille Perri:
Bookseller recommendations coming through! This new novel by Camille Perri (author of The Assistants) comes highly recommended by kids events coordinator Eugenia and inventory manager Molly M—Eugenia says "I read When Katie Met Cassidy in a single sitting, thrilled to dive into a romance that is as funny, sexy, and smart as it is relatable. Camille Perri asks, who are you when you're not being defined by who you're with—and is it ever too late to find out? When Katie Met Cassidy is a fun exploration of love, sex, gender, and independence, a celebration of self-confidence, female sexuality, and pleasure that will make you wanna put on your fiercest outfit and fight for what you want." And Molly M says "Though Perri's pacing, humor, and charm could sell this book alone, the added element of two women navigating a relationship and their identities in a world in which their attraction isn't considered the default makes this a cut above mere beach reading (though dang, truly great beach read)."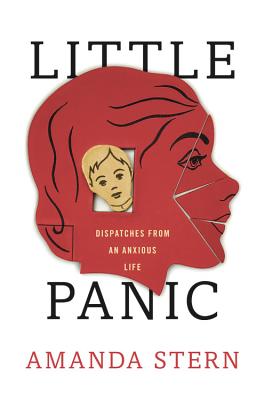 Little Panic
By Amanda Stern:
This memoir about mental illness by Amanda Stern comes highly recommended by bookseller Hanna, who says "Amanda spent years of her life in the depths of panic while doctors searched for all the wrong answers. Finally, at the age of 25, she gains a name for what plagues her. It's not a cure, but she finds strength in a name, the way I think many of us with chronic health issues do. Amanda tells her story alternating from past to present, illuminating all of the ways in which her panic shaped her life. An absolute must read for anyone hoping to better understand what it's like inside of an anxious mind."