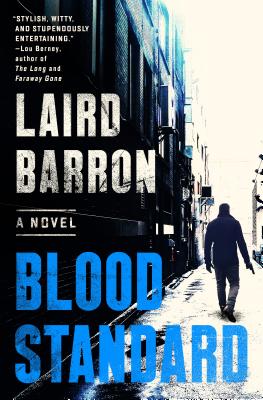 Blood Standard
By Laird Barron:
Award-winning author Laird Barron makes his crime fiction debut with a novel set in the underbelly of upstate New York that's as hardboiled and punchy as a swift right hook to the jaw. When a mob enforcer is forcibly returned to upstate New York, he's supposed to have peace and quiet…except trouble can't seem to stay away. We've got a lot of bookseller love for this one: special orders specialist Joe thoroughly enjoys Barron's work and says "Laird Barron's crime novel Blood Standard is a a great, dark take on the Raymond Chandler/Robert B. Parker school of "tarnished knights." Though it's not a horror novel like Barron's previous books, it does have at least one pretty horrific moment and a nice shout out to the late, great Michael Shea. Definitely on the the first great genre novels of 2018." and inventory manager Raul says "One hell of great noir novel – gutsy, at times hilarious, and philosophical; Isaiah Coleridge may be my new favorite P.I. – can't wait for more books in this series." MysteryPeople is pleased to present Laird Barron THIS FRIDAY, June 1st at 7PM–don't miss this chance to meet this highly acclaimed author and hear him talk about his exciting new book!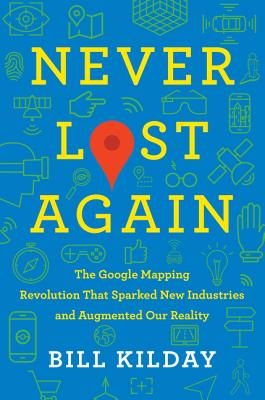 Never Lost Again
By Bill Kilday:
Did you ever wonder how Google Maps/Earth came to be? The answer is in Bill Kilday's book NEVER LOST AGAIN. Kilday was the marketing director for a small mapping company called Keyhole that was started by John Hanke. Bought out by Google and turned into Google Earth, John Hanke and Bill Kilday stayed on the team, eventually heading the spinout company Niantic–which you probably know best for Pokemon GO! Cool, right? Meet Bill Kilday and hear more about the little mapping company that paved the way for the biggest map service on earth, June 2nd at 2PM!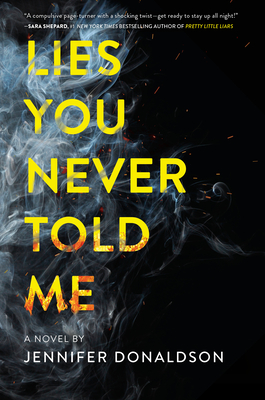 Lies You Never Told Me
By Jennifer Donaldson:
We couldn't be more thrilled that this book is finally out! New, from the co-author of the Veronica Mars books comes THE LIES YOU NEVER TOLD ME–the perfect way to start your summer with a bang! Eugenia, our kids events coordinator, says "Aaaah! This book! A deliciously creepy and satisfying read…I gobbled it up in one sitting, arguing with myself at every twist and turn. "Yup, saw that coming–wait what?! OH, I didn't see THAT coming! No, he would NEVER!" LIES YOU NEVER TOLD ME is perfect for people looking for their next binge-read…an irresistible summer pick." Join us THIS SATURDAY, June 2nd at 6PM for an amazing event with Austin author and former BP bookseller, Jennifer Donaldson!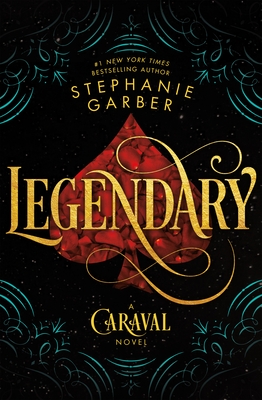 Legendary
By Stephanie Garber:
If you finished CARAVAL desperately wanting more, never fear BookFriends! Today your wish has been granted–in LEGENDARY, Scarlett's younger sister Tella must make good on the bargain she struck, which means it's back into the beautiful and dangerous web of secrets that is Caraval. We are so excited that author Stephanie Garber is coming to BookPeople June 9th at 6PM! Join us for a spectacular, Caraval-filled evening–we've got LOTS of great swag for attendees!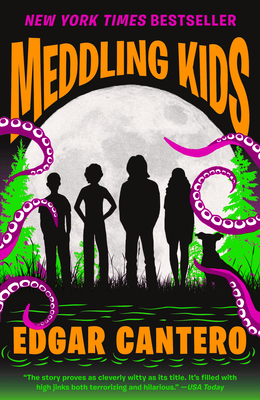 Meddling Kids
By Edgar Cantero:
Today we're excited that not only is one of our favorite books from 2017 is out in paperback, but the author, Edgar Cantaero is coming to BookPeople! Raul loves MEDDLING KIDS–he says "The Blyton Summer Detective Club had many successful operations in its heyday, but time has not been kind to them…Andy finds that the last case they worked together–the one that broke up the team–captured the wrong bad guy. But the mystery they return to has been patiently waiting to peak and the detectives may be in more danger than they expect. Hilarious and so much fun to read–fans of Scooby-Doo will love this book. My favorite book of 2017." Join us June 18th at 7PM for an incredible event with Edgar Cantero!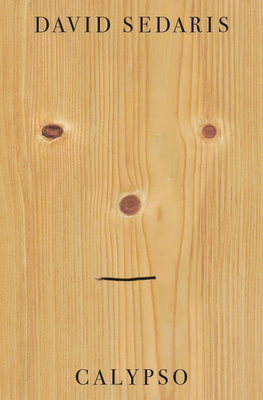 Calypso
By David Sedaris:
David Sedaris is back! Figuratively, in that he has a new, deeply personal and darkly hilarious book that turns Sedaris' formidable skills of observation and shockingly humorous criticism on middle age and mortality, and literally in that he will be here at BookPeople June 17th. We couldn't be more thrilled that one of our favorite authors (and speakers!) is returning to our store! Don't miss your chance to meet and hear David Sedaris speak about his new book CALYPSO–tickets are still available here!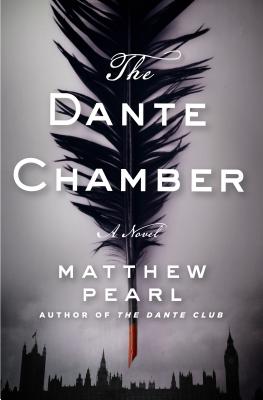 The Dante Chamber
By Matthew Pearl:
From the author of THE DANTE CLUB comes a puzzling new murder mystery. 5 years after a killer stalked Boston in 1865, leaving murder scenes evocative of Dante's Inferno (THE DANTE CLUB), a series of deaths in London appear to be following a similar pattern. But when the clues unfold and the true inspiration behind the gruesome murders is finally revealed, it is clear that the perpetrator has even bigger and more horrific plans than initially thought in THE DANTE CHAMBER. Join us for a thrilling evening with Matthew Pearl, June 19th at 7PM.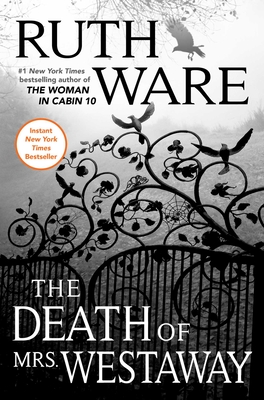 The Death of Mrs. Westaway
By Ruth Ware:
New from the author of THE LYING GAME and IN A DARK, DARK, WOOD comes a thrilling new suspense novel about a woman who tries to take an inheritance that shouldn't be hers…until she realizes that something is very very wrong about the strange situation and the inheritance at the center of it. Don't miss Ware's THE DEATH OF MRS. WESTAWAY, sure to chill you as temperatures outside soar.