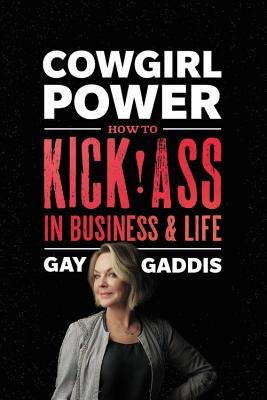 Cowgirl Power: How to Kick Ass in Business and Life
by Gay Gaddis:
Founder and CEO of T3, one of the largest woman-owned advertising agencies in the world, owner of the historic Double Heart Ranch in the Texas Hill Country and renowned artist, Gay Gaddis is a powerful Texas woman. Her new book, COWGIRL POWER: HOW TO KICK ASS IN BUSINESS AND LIFE, is here today and we are so excited that's she'll be here THIS FRIDAY at 7PM to talk about it. The book is all about developing power through knowledge, hard work, excellence, creativity and good will … and not being afraid to seize it when it comes your way, COWGIRL POWER is an incredible toolkit for women in business. We'll be here, Jan. 26 at 7PM asking Gaddis for some pointers — join us!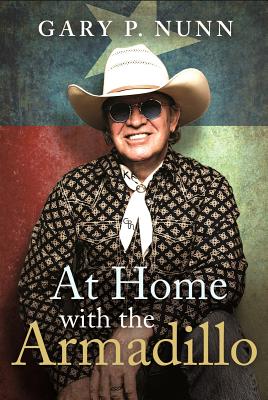 At Home with Armadillo
by Gary P. Nunn:
Texas country music legend and founding father of the progressive country music scene in Austin, Gary P. Nunn's memoir AT HOME WITH THE ARMADILLO is out today! You know you've heard his work, whether it's the "London Homesick Blues" that was used as the theme song for the Austin City Limits tv show for two decades, or "What I Like About Texas" as sung by Jerry Jeff Walker. Nunn's intriguing memoir is an homage to Texas, to the rich history of Austin music, and to all the musicians and other personalities Nunn met on their way through the music world. He'll be here THIS THURSDAY at 7PM, talking about it all, and you're invited!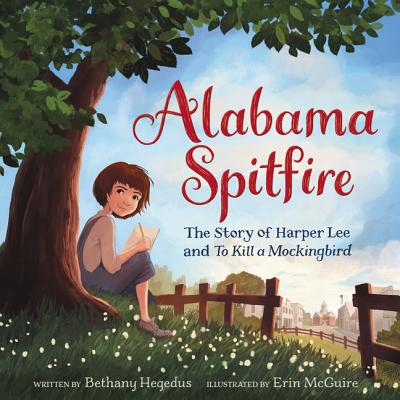 Alabama Spitfire
by Bethany Hegedus:
This brand new picture book is the story of Nelle Harper Lee, author of TO KILL A MOCKINGBIRD. Nelle was a girl who liked overalls, climbing trees, and watching her daddy try cases in the courtroom — most of all she loved words. Bethany Hegedus (co-author of GRANDFATHER GHANDI) and illustrator Erin McGuire teamed up to bring Lee's story to life! We couldn't be more thrilled that BOTH the author and the illustrator will be here February 17 at 2PM to talk about and sign ALABAMA SPITFIRE, the first picture book story of Harper Lee's life! Order a copy to be signed at our event and receive a beautiful handprinted serigraph of Harper Lee's typewriter, handmade by Curious City!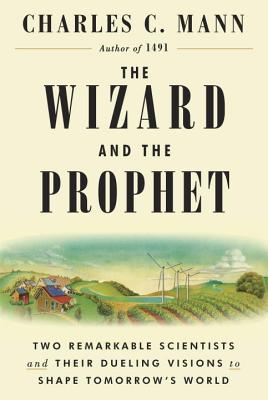 The Wizard and the Prophet
by Charles C. Mann:
From Charles C. Mann comes THE WIZARD AND THE PROPHET, an incisive portrait of the two little-known twentieth-century scientists, Norman Borlaug and William Vogt, whose diametrically opposed views shaped our ideas about the environment, laying the groundwork for how people in the twenty-first century will choose to live in tomorrow's world. Mann's title refers to the deeply divided groups and their approach to sustainability: Wizards call for innovation, while Prophets urge for reduction. With civilization on the line, Mann's insightful analysis is an essential addition to the conversation about what the future will bring.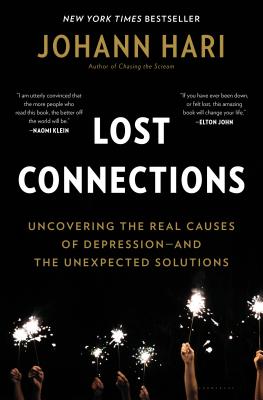 by Johann Hari:
Award-winning journalist Johann Hari suffered from depression since he was a child and started taking antidepressants when he was a teenager. He was told —like his entire generation — that his problem was caused by a chemical imbalance in his brain. As an adult, trained in the social sciences, he began to investigate this question — and his research finds that almost everything we have been told about depression and anxiety is wrong. Across the world, Hari discovered social scientists who were uncovering causes — most of which are not in our brains, but in the way we live today. LOST CONNECTIONS will lead us to a very different debate about depression and anxiety — one that shows how, together, we can end this epidemic.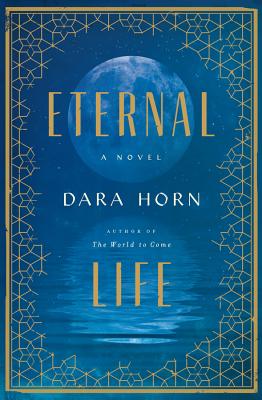 Eternal Life
by Dara Horn:
This beautiful new novel from Dara Horn has been highly anticipated by our booksellers for the incredibly intriguing question it asks. What would it really mean to live forever? Ever since she made a deal to save her infant son's life, Rachel is a woman living forever, and seeing the people she cares about live and die around her. She's tried everything to get out, and nothing has worked … until now. Developing technology of the 21st century may have the power to change her fate … but will it release her or fulfill the dreams of immortality her youngest children have?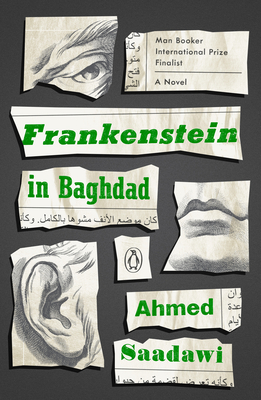 Frankenstein in Baghdad
by Ahmed Saadawi:
Our staff is currently obsessed with a paperback original out today! The prize-winning FRANKENSTEIN IN BAGHDAD by Ahmen Saadawi is an incredible new novel of literary horror from war-torn Iraq. In Baghdad, bombs explode daily, destroying buildings and lives. And while corpses are recognized for burial by the government, parts are not. One man, Hadid, begins putting bodies back together in an effort to get them a proper burial. But when a stitched up corpse goes missing a wave of eerie murders begin sweeping the city, Hadid realizes he may have created a monster. Several of our booksellers (like Sara!) are currently in the middle of reading this incredible book that BookPeople Manager Jason highly recommends, saying, "a supremely weird journey into the dark night of the soul where it makes complete sense that monsters — real or imagined — are the result of a savage war…"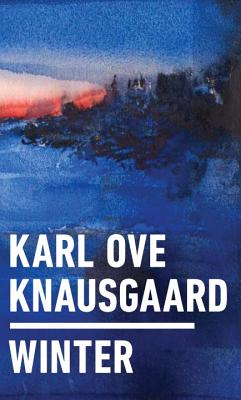 Winter
by Karl Ove Knausgaard:
A writer whose work continues to surprise and delight readers with each new release, Karl Ove Knausgaard is a world-wide phenomenon. WINTER, the second book in his autobiographical quartet based on seasons, is an exquisitely beautiful collection of letters and meditations on life directed to his yet to be born daughter. Startling and reflective, relatable yet deeply intimate, this quartet is Knausgaard at his best, capturing a world at once mundane and sublime. Perfect for parents, children, and memoir-lovers.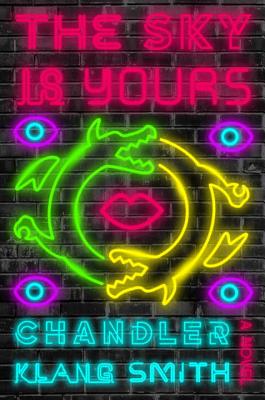 The Sky is Yours
by Chandler Klang Smith:
A sprawling, genre-defying epic set in a dystopian metropolis plagued by dragons, this debut about what it's like to be young in a very old world is pure storytelling pleasure! Our booksellers have long been anticipating the release of this scathingly clever and gorgeously strange novel from Chandler Klang Smith. When violence strikes, three people are forced to flee everything they have ever known — they face fire, conspiracy, mayhem, unholy drugs, dragon-worshippers, and the monsters lurking inside themselves. Cinematic, bawdy, rollicking, and hilarious — THE SKY IS YOURS is one unforgettable debut!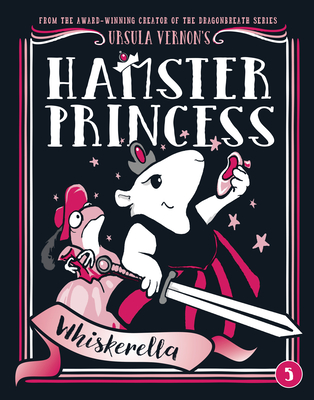 Whiskerella
by Ursula Vernon:
Ursula Vernon is a favorite in BookKids for her hilarious Danny Dragonbreath series and the funny-ever-after Hamster Princess collection! Our art director has been a fan from the very first Hamster Princess book HARRIET THE INVINCIBLE (partly due to her love of rodent stories). Tomoko says: "Now on the fifth Hamster Princess book, Ursula Vernon continues to be one of my favorite authors for young readers! I love her twists on classic fairy tales, the empowerment of a young princess, and her incredible sense of humor. I laugh so much reading the Hamster Princess books that I have to share the best bits with everyone around me! WHISKERELLA is, of course, a twisted Cinderella, but Vernon's treatment skewers everything from "good" fairy godmothers to "nobility" (and includes a widdling lizard!). Plus her illustrations are just fantastic — Vernon is the greatest!"