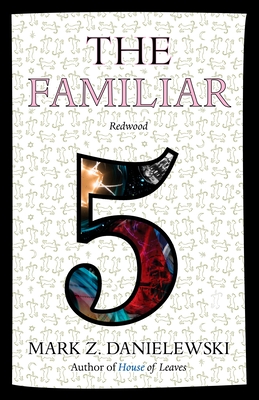 The Familiar
by Mark Z. Danielewski:
The Familiar Volume 5 is the season one finale of Mark Z. Danielewksi's multi-sensory masterpiece. The astonishing series about a young girl who befriends a cat culminates in this volume, and the consequences of how we encounter one another are revealed in poignant and terrifying relief. All the while, a terrible power roaming the earth continues to grow. Grab a copy and join us November 11 at 6PM for a fascinating night with Danielewski, the mind behind one of the most innovative series of our time!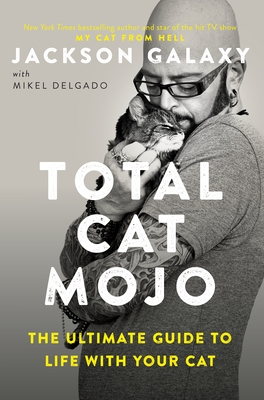 Total Cat Mojo
by Jackson Galaxy:
In this comprehensive cat care guide from the star of Animal Planet's hit TV show "My Cat from Hell," cat whisperer Jackson Galaxy shows us how to eliminate feline behavioral problems by understanding and tapping into cats' instinctive behavior. "Cat Mojo" is when a cat is at ease with their environment and natural instincts – behavioral problems arise when there is a disconnect…which is why, in Total Cat Mojo, his most comprehensive cat guide yet, Jackson Galaxy describes how to meet the emotional and physical needs of your cat for a truly rich pet experience. And what could be better than seeing Jackson Galaxy's show, or reading his book? How about an evening with the man himself, here at BookPeople, talking about his latest guide and answering your burning questions! Join us November 15 at 7PM. You won't want to miss this event with expert cat-whisperer Jackson Galaxy!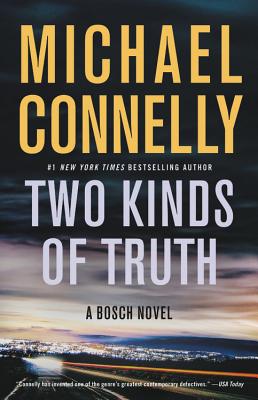 by Michael Connelly:
Michael Connelly returns with a new thriller in his bestselling suspense series! Harry Bosch is back as a volunteer working cold cases for the San Fernando Police Department and is called out to a local drug store where a young pharmacist has been murdered. The clues lead to the dangerous, big business world of pill mills and prescription drug abuse. Meanwhile, a man behind bars claims that Bosch framed him. Don't miss the latest from mystery master Michael Connelly!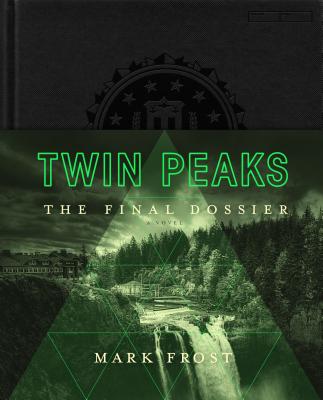 by Mark Frost:
Just in time for Halloween comes Twin Peaks: The Final Dossier, a look at key characters in the intervening 25 years between the events of the first series and the second, offering all the details and insights you need. The Final Dossier also adds context and commentary to the strange and cosmic happenings of the new series! You know you have to know …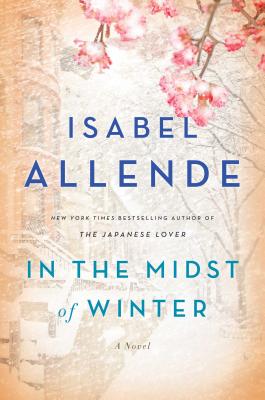 In the Midst of Winter
by Isabel Allende:
Our "New and Noteworthy" pick for November, In the Midst of Winter by Isabel Allende, is out today! The author of The Japanese Lover returns with a sweeping and moving novel about three very different people who are brought together in a mesmerizing story that moves from present-day Brooklyn to Guatemala in the recent past to 1970s Chile and Brazil. In the Midst of Winter touches on the plights of undocumented immigrants and refugees, human rights, love, and the need for a safe place to call home. Impactful, beautiful, and lasting … don't miss the latest from the dazzling Isabel Allende.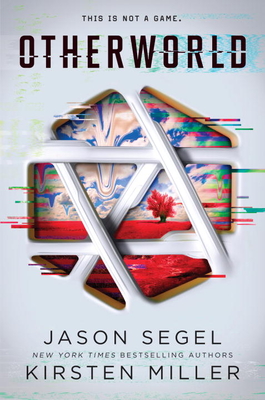 by Jason Segel and Kirsten Miller:
The best-selling author duo that brought us the kid lit series Nightmares! is kicking off their new teen sci-fi series with Otherworld, a virtual reality game so lifelike you'll never want to leave! There are no screens. There are no controls. You don't just see and hear it – you taste, smell, and touch it too. In this new reality, there are no laws to break or rules to obey. You can live life as you see fit. Indulge every desire. Reality is dead, step into the future and leave your body behind. Jason Segel and Kirsten Miller envision a near future that invites the question – if technology can deliver everything we want, how much are we willing to pay? Thrilling, page-turning action that will have you giving your virtual assistant the side-eye, don't miss Otherworld!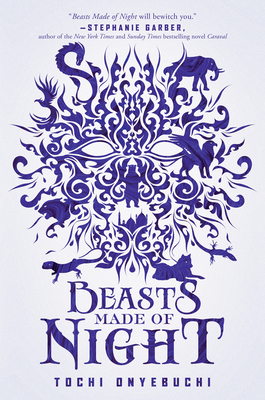 Beasts Made of Night
by Tochi Onyebuchi:
In this incredible teen fantasy debut, Tochi Onyebuchi has delivered a fascinating twist on the mythos of the sin-eater. In the walled city of Kos, mages run a lucrative trade in which people's sins are drawn out and transformed into lethal beasts. Taj is one of the best beast-slayers the mages have, his skin is covered with the scars of the sin-beasts he's fought. Until the day there's a sin even he shouldn't take on, one that threatens the entire kingdom.Loyalty, survival, and heart-pounding adventure collide in Beasts Made of Night. Be sure not to miss author Tochi Onyebuchi @texasbookfest next weekend, November 4-5!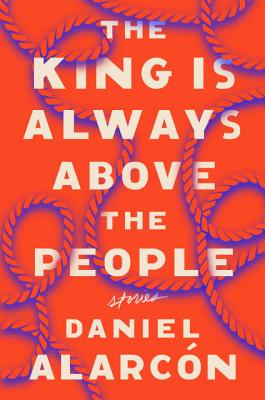 The King is Always Above the People
by Daniel Alarcón:
Ten years ago, Daniel Alarcón burst onto the literary scene with War by Candlelight a story collection that heralded a voice of a generation. And now, a decade later, the world is a different place, and he returns to the genre with this spell-binding, slyly political book that cracks open fresh territory and perspectives. Migration. Betrayal. Family history. Art. Doomed love. South American unrest. In The King is Always Above the People these topics are explored extensively throughout several short stories. This "New and Noteworthy" title is one to savor!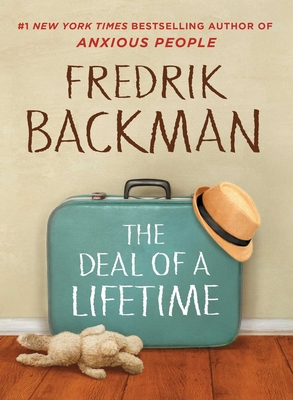 by Fredrik Backman:
This beautiful new novella from Fredrik Backman, author of Beartown and A Man Called Ove, begins with a man confessing to his son that he's taken a life – but he won't say whose, not yet. This is the story of a man who sacrificed his family in the single-minded pursuit of success and a courageous little girl fighting for her life who crosses his path. Written with Fredrik Backman's signature humor, compassion and knack, Deal of a Lifetime reminds us that life is a fleeting gift and our legacy is how we share that gift with those we love.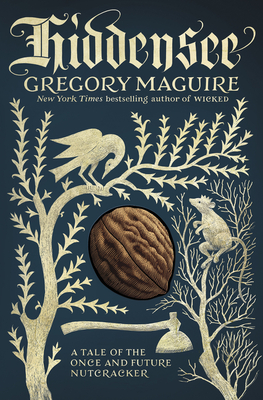 by Gregory Maguire:
The story of Drosselmeyer and the Nutcracker comes to life as only Gregory Maguire (author of Wicked) could bring it. Bookseller Christine loved Hiddensee and says it's "an excellent read in which the power of storytelling resonates throughout. [It explores] how stories, especially fairy tales, shape our actions and provide meaning to our lives, for good or ill. Hiddensee is high on my 'couldn't-put-down-ness' meter because of that, as well as the intriguing life of the lonely Drosselmeyer. " How's that for an endorsement? Plus, we have a limited number of signed first editions – get yours today!