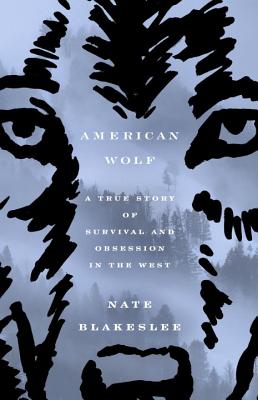 American Wolf
by Nate Blakeslee:
Local author Nate Blakeslee quickly became a bookseller favorite with his stellar protagonist, O-Six the legendary Yellowstone wolf, and her pack. His narrative non-fiction keeps you glued to the page throughout the environmental and political controversies surrounding the Yellowstone wolves. Our bookseller Mat calls it "emotionally and intellectually resonant," while Amy says, "If you ever wanted to know what it's like to be part of a wolf pack, this is it." We're so thrilled that Nate Blakeslee is coming to BookPeople to speak about and sign American Wolf, October 19th at 7PM.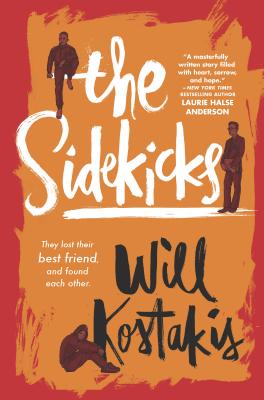 The Sidekicks
by Will Kostakis:
Ryan, Harley and Miles aren't friends, they're just three guys with the same best friend: Isaac. When Isaac dies, they're thrown. Told in three parts, The Sidekicks by Will Kostakis, is the story of three teen boys dealing with their grief over the death of their best friend, and the impact his loss has on each of their lives. Will Kostakis will be joined here at BookPeople by Adi Alsaid, author of North of Happy, for an awesome YA author event on Oct 22nd at 6PM. See you there!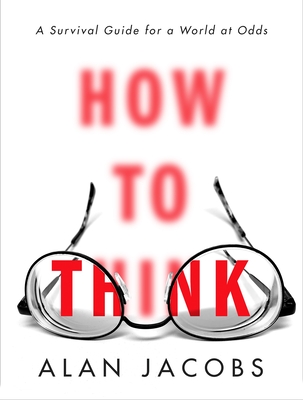 How To Think
by Alan Jacobs:
"Think for yourself," it turns out, is actually impossible–and just one of the myths Alan Jacobs dispels in his book How to Think. Jacobs outlines how to actually free your mind of distraction, social bias, fear of rejection–forces that have only worsened in the age of Trump–and allow the slow joining of analysis and feelings to produce an adequate response to our world. Entertaining and engaging, Alan Jacobs will be here at BookPeople in conversation with local favorite Austin Kleon, Oct 23rd at 7PM–don't miss this fascinating evening!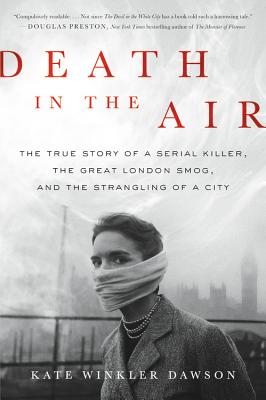 Death in the Air
by Kate Winkler Dawson:
London was still recovering from the devastation of World War II when another disaster hit: for five long days in December 1952, a killer smog held the city firmly in its grip and refused to let go. Day became night, mass transit grounded to a halt, criminals roamed the streets, and some 12,000 people died from the poisonous air. But in the chaotic aftermath, another killer was stalking the streets, using the fog as a cloak for his crimes. Don't miss our upcoming event with local author Kate Winkler Dawson Saturday, Oct 28th at 6PM–it's sure to be fascinating!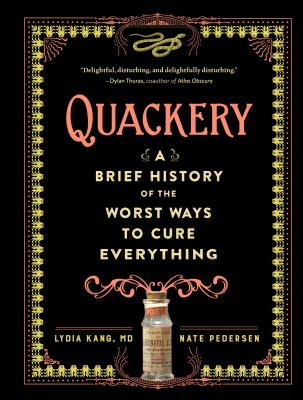 Quackery
by Lydia Kang:
What won't we try in our quest for perfect health, beauty, and the fountain of youth? Quackery is a smart, morbidly humorous look at medicine's greatest misfires through history, with vintage images and advertisements for cures and other quackery. Ranging from the merely weird to the outright dangerous, here are dozens of outlandish, morbidly hilarious "treatments"—conceived by doctors and scientists, by spiritualists and snake oil salesmen. Join us November 3rd at 7PM for a fun and outlandishly informative event with author Lydia Kang!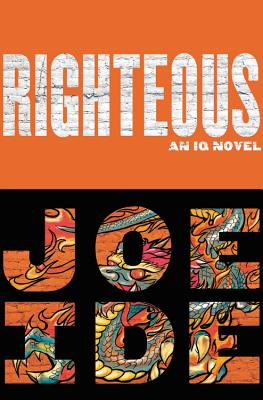 Righteous
by Joe Ide:
The second IQ book by Joe Ide is finally out! The first was a favorite of our ex-Director of Suspense, Molly O's, and she's an even bigger fan of the second! Molly says, "Although I enjoyed the first IQ novel, I liked the second even better! Ide takes us on a romp through sleazy Vegas, interspersed with Isaiah's reopened investigation of his brother's death. IQ's logic only gets him so far in this one, and a glorious mixture of chance and circumstance help him and Dodson out the rest of the way in this shoot-'em-up take on Sherlock Holmes."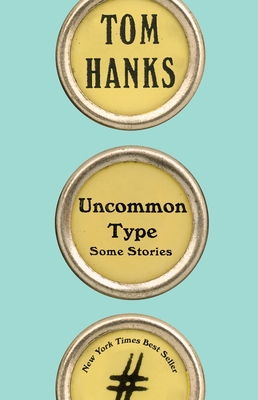 Uncommon Type: Some Stories
by Tom Hanks:
Tom Hanks (yes, that Tom Hanks) has written a collection of stories! Uncommon Type is a collection of seventeen wonderful short stories ranging from meditations on immigration, personal victory, and familial relationships. Of Uncommon Type, our book buyer Consuelo says "I could hear Tom Hanks' voice in my head, narrating this charming collection of stories of slice-of-life Americana. Just as his film career has been spent portraying the everyman, he continues his exploration of that theme in fiction that is surprising and full of heart."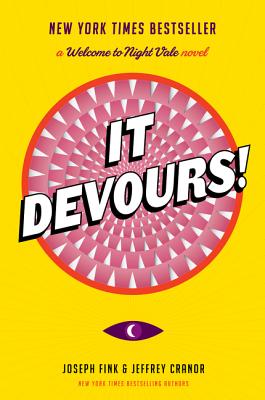 It Devours!
by Joseph Fink and Jeffrey Cranor:
Jospeh Fink and Jeffrey Cranor continue to be bookseller-favorites with their new continuation of the Night Vale world! Christine is a huge fan–she says "It Devours! makes me wish the world could be a little more like Night Vale; or maybe that more people could just perceive the world in the way that Joseph Fink and Jeffrey Cranor do. The weird, creepy, fun stuff is cool…but the overall kindness and compassion that infuses the novel is what I love most…and the way Fink and Cranor treat the conflict between science and faith as a conversation rather a fight-to-the-death situation." Don't miss Fink and Cranor @txbookfest, Nov 4-5!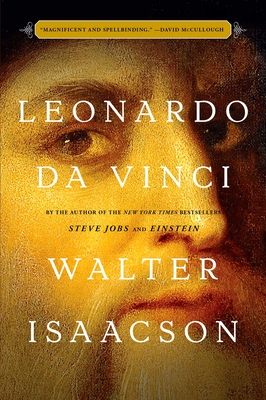 Leonardo Da Vinci
by Walter Isaacson:
The fourth of Isaacson's acclaimed biographies of artist and scientists, Leonardo Da Vinci is brought to life in this latest nonfiction offering from Walter Isaacson. Based on thousands of pages from Leonardo's astonishing notebooks and new discoveries about his life and work, Walter Isaacson weaves a narrative that connects his art to his science. He shows how Leonardo's genius was based on skills we can improve in ourselves, such as passionate curiosity, careful observation, and an imagination so playful that it flirted with fantasy. Walter Isaacson will be @txbookfest this November 4-5, don't miss him!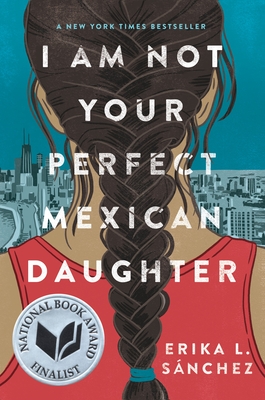 I Am Not Your Perfect Mexican Daughter
by Erika L. Sanchez:
Perfect Mexican daughters do not go away to college. And they do not move out of their parents' house after high school graduation. Perfect Mexican daughters never abandon their family. But Julia is not your perfect Mexican daughter–that was Olga's role, before the accident that killed her. Now, trying to heal, Julia is constantly confronted with an ideal she doesn't want to live up to. I Am Not Your Perfect Mexican Daughter is a poignant but often laugh-out-loud funny contemporary YA novel about losing a sister and finding yourself amid the pressures, expectations, and stereotypes of growing up in a Mexican-American home. Don't miss author Erika L. Sánchez @txbookfest!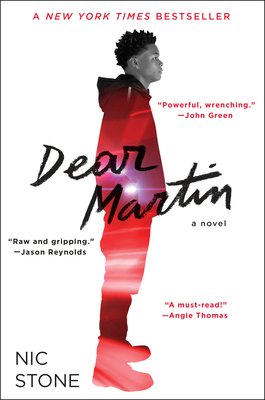 Dear Martin
by Nic Stone:
Raw, captivating, and undeniably real, Nic Stone boldly tackles American race relations in this stunning debut about a couple of boys that wind up on the wrong side of a cop. Justyce McAllister is top of his class and set for the Ivy League…but then comes the day Justyce goes driving with his best friend, Manny, windows rolled down, music turned up—way up, sparking the fury of a white off-duty cop beside them. Words fly. Shots are fired. Justyce and Manny are caught in the crosshairs. In the media fallout, it's Justyce who is under attack. This powerful debut author will be speaking @txbookfest–don't miss this!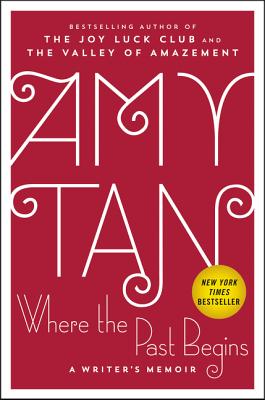 Where The Past Begins
by Amy Tan:
In Where The Past Begins, bestselling author of The Joy Luck Club and The Valley of Amazement Amy Tan is at her most intimate in revealing the truths and inspirations that underlie her extraordinary fiction. By delving into vivid memories of her traumatic childhood, confessions of self-doubt in her journals, and heartbreaking letters to and from her mother, she proves that it was both unlikely and inevitable that she would become a writer. Through spontaneous storytelling, she shows how a fluid fictional state of mind unleashed near-forgotten memories that became the emotional nucleus of her novels. Read the powerful real life experiences that inform Tan's fiction now!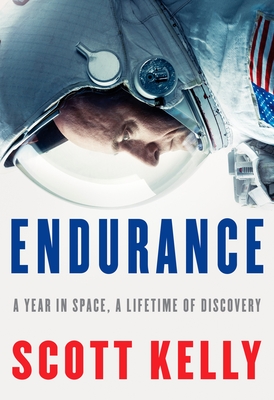 Endurance
by Scott Kelly:
As part of a research study to measure the effects of space on the human body, Scott Kelly participated in a record breaking year long stay aboard the International Space Station. A stunning, personal memoir from the astronaut and modern-day hero, Endurance is a candid account of his remarkable voyage, of the journeys that preceded it, and of his colorful and inspirational formative years.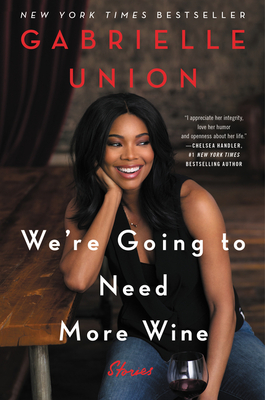 We're Going to Need More Wine
by Gabrielle Union:
One month before the release of The Birth of a Nation, actress Gabrielle Union shook the world with a vulnerable and impassioned editorial in which she urged our society to have compassion for victims of sexual violence. Now, We're Going to Need More Wine continues her impassioned dialogue with a powerful collection of essays about gender, sexuality, race, beauty, Hollywood, and what it means to be a modern woman. Genuine and perceptive, Union bravely lays herself bare, uncovering a complex and courageous life of self-doubt and self-discovery with incredible poise and brutal honesty.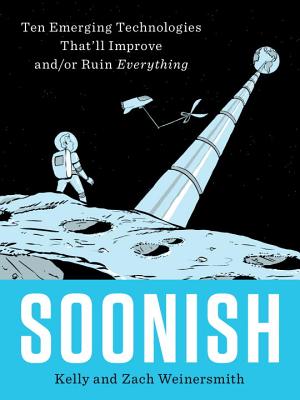 by Kelly and Zach Weinersmith:
What will the world of tomorrow be like? How does progress happen? And why do we not have a lunar colony already? What is the hold-up? From the creators of the hugely popular web comic Saturday Morning Breakfast Cereal, Soonish is a hilariously illustrated investigation into the technologies of the near future, from deep space travel to 3D organ printing. Plus, authors Zach and Dr Kelly Weinersmith are coming to @txbookfest, you're not going to want to miss this hilarious and smart duo!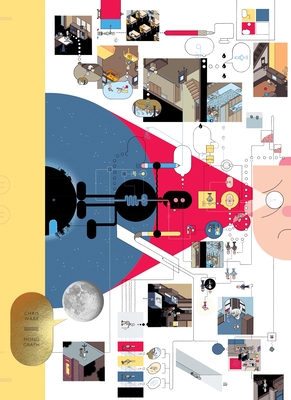 Monograph
by Chris Ware:
When an author you love (Zadie Smith) talks about a work they love (anything by Chris Ware), you HAVE to at least look at it. With Monograph by Chris Ware (long-time writer and artist for The New Yorker), one look is enough to fall in love–especially with such a sassy summary: A flabbergasting experiment in publishing hubris, Monograph charts the art and literary world's increasing tolerance for the language of the empathetic doodle directly through the work of one of its most esthetically constipated practitioners.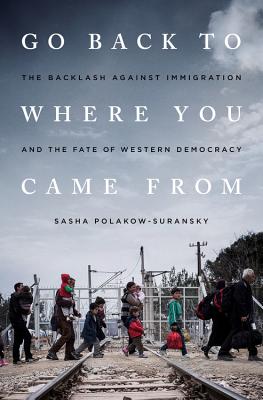 Go Back To Where You Came From
by Sasha Polakow-Suransky:
From Europe to the United States, opportunistic politicians have exploited the economic crisis, terrorist attacks, and an unprecedented influx of refugees to bring hateful and reactionary views from the margins of political discourse into the mainstream. In this deeply reported account, Sasha Polakow-Suransky provides a front-row seat to the anger, desperation, and dissent that are driving some voters into the arms of the far right and stirring others to resist. Polakow-Suransky chronicles how the backlash against refugees and immigrants has reshaped our political landscape. Ultimately, he argues that the greatest threat comes not from outside, but from within–even established democracies are at risk of betraying their core values and falling apart.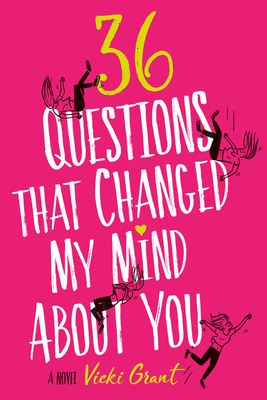 36 Questions That Changed My Mind About You
by Vicki Grant:
For very different reasons, Paul and Hildy each join a (real-life inspired) university study aiming to answer a very specific question by asking 36. Ranging from "What is your most terrible memory?" to "When did you last sing to yourself?" the questions drive Paul and Hildy to laugh, cry, lie, throw things, run away, and come back together–but do they answer the study's question? With clever dialogue-driven narrative devices and illustrations, 36 Questions That Changed My Mind About  You is absorbing, heartfelt, and a bookseller favorite! YA specialist Shannon says, "If Couldn't Put It Down-ness is truly a measure of a book's greatness than this one is tops! I was intrigued by the premise enough that I looked into the questions from the original study before starting the book, and made my own guesses about whether or not they would work in real life. But seeing the way the story unfolded was such a fun journey. It was the perfect summer read with just enough depth that I cared about the characters and where they might go. It was perfectly developed for the YA world, because the build towards love was slow and grounded in learning about who the other was and not in initial attraction. Very Bridget Jones meets You've Got Mail for the YA audience!"