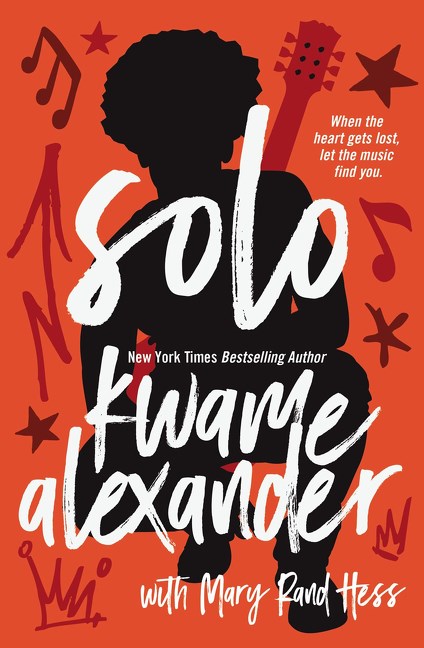 Solo
Kwame Alexander
Award-winning author and poet Kwame Alexander, together with Mary Rand Hess, has a brand new novel out today! We're so excited for this new hybrid story–part verse, part prose, and part social media–about 17-year-old Blade Morrison, the adversity he faces, and the courage he exhibits. Crushed between scathing tabloid coverage of his former rock star father's drug addiction and a secret that threatens his very identity, Blade is trapped in a tailspin. Desperate for the truth, he embarks on a journey that will take him to Ghana, to people founded in family and community, and a reconciliation he never expected. With his signature intricacy, intimacy, and poetic style, Kwame Alexander explores what it means to finally come home.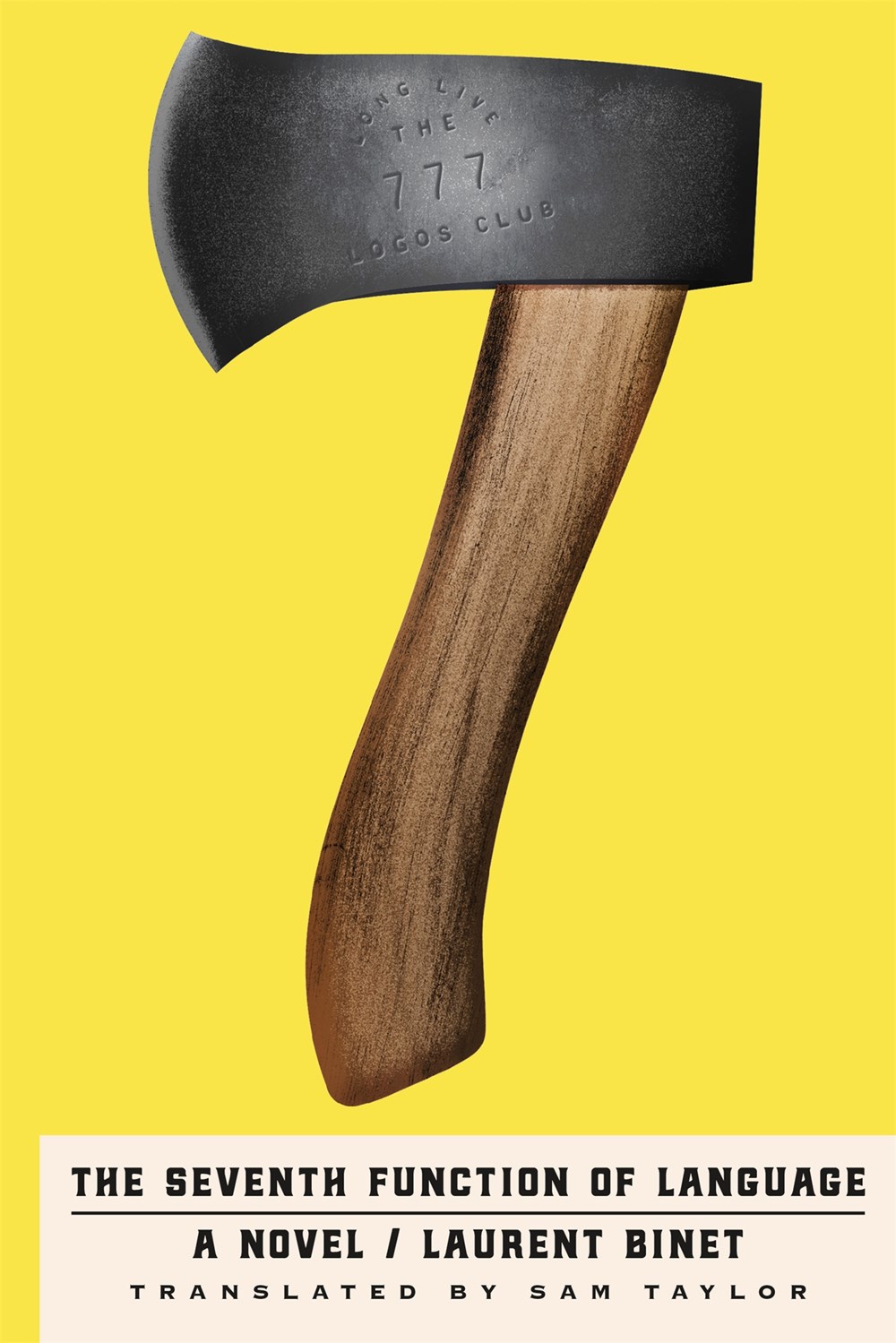 The Seventh Function of Language
Laurent Binet
Uriel is highly anticipating– A brilliantly erudite comedy that spins a madcap secret history of the French intelligentsia and unravels the mystery of an accident-turned-murder, The Seventh Function of Language takes us from the cafés of Saint-Germain to the corridors of Cornell University, and into the duels and orgies of the Logos Club, a secret philosophical society that dates to the Roman Empire. Binet has written both a send-up and a wildly exuberant celebration of the French intellectual tradition. Smart and fun–this new novel from award-winning author Laurent Binet is the perfect summer wrap-up read.
Conscience of a Conservative
Jeff Flake
In a bold act of conscience, Republican Senator Jeff Flake takes his party to task for embracing nationalism, populism, xenophobia, and the anomalous Trump presidency. The book is an urgent call for a return to bedrock conservative principle and a cry to once again put country before party. Conscience of a Conservative is a rousing and refreshingly modern defense of traditional conservatism, conscientiously divorced from Trump.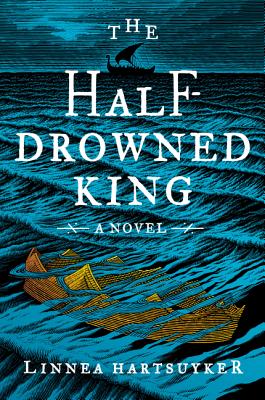 The Half-Drowned King
Linnea Hartsuyker
The first in a trilogy, The Half-Drowned King is an epic saga drenched in Viking legend. Conjuring a brutal, superstitious, 9th-century world and the birth of a kingdom, this debut is not one to miss! It's a bookseller favorite, of course–Will B loves the return to legend and lore, he says "I'm really enjoying this trend in fiction to dig into the past and legends as, this book so awesomely illustrates, they clearly have a lot to tell us! This book deals with Norse figures of history and uses that starting point to paint (with some smart and thoughtful liberties) the events that surrounded them. Reading The Half-Drowned King has really sparked my interest in Viking history, which I feel is kind of the point of novels like these. Definitely looking forward to the author continuing the series as this is an amazing story–I highly recommend it for people who enjoy literary historical fiction with only a touch of the fantastical. History buffs definitely be on the lookout for this one!"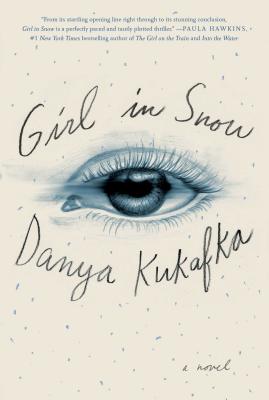 Girl in Snow
Danya Kukafka
Girl in Snow is a must-read debut thriller from Riverhead Assistant Editor Danya Kukafka. Three lives and their devastating secrets surround the death of fifteen-year-old Lucinda Hayes. What happens next in this sleepy Colorado suburb is suspenseful and thrilling as, in the aftermath of tragedy, the razor sharp line between watching and seeing—between truth and memory—is explored and the vulnerability of humanity is exposed. GIRL IN SNOW is an unforgettable first novel you won't want to miss!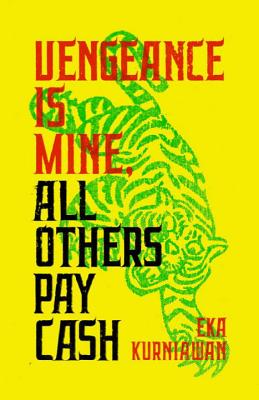 Vengeance is Mine, All Others Pay Cash
Eka Kurniawan
A new book has been translated from international favorite Eka Kurniawan–floor manager and lit-in-translation appreciator Gregory highly recommends Kurniawan's latest Vengeance is Mine, All Others Pay Cash. He says "In his past translated works, Eka Kurniawan gave us inherited tiger spirits and resurrected matriarchs. Now, the Indonesian sensation is back with Vengeance is Mine, All Others Pay Cash, a stirring "martial arts" novella that ruminates on the relationship between sex and violence, where both are exciting and both have consequences. After witnessing a horrific act of violence against a neighboring woman, Ajo Kawir becomes impotent and spirals into a life of violence with hopes of curing the lameness in his pants. This life brings him street cred, survival skills, and the love of his life, but not the satisfaction he craves. Kurniawan's Indonesia is always one of allegory, where violence goes beyond the personal and illustrates a country starving for a national soul. Kawir, like his homeland, may find his peace but it won't be with fists but through a spiritual journey where foibles become idols.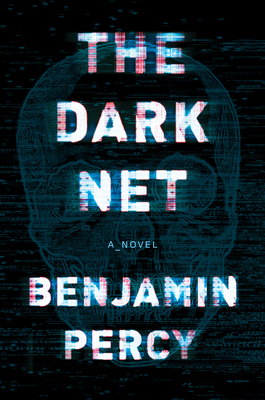 The Dark Net
Benjamin Percy
A new horror novel from Benjamin Percy is fast becoming a bookseller favorite–Jessica, gifts inventory manager and lover of the creepy things wholeheartedly recommends The Dark Net she says "Demons and the dark net?! Yes please! A fun, fast paced horror that drags you in and doesn't let go…with well created female characters who are also total badasses". Part-time bookseller Will says Percy handles the mix of supernatural and technological beautifully for a very satisfying thriller, and while Rachel has been a fan of Benjamin Percy since Red Moon, "The Dark Net might be my favorite yet…Percy's prose has gotten tighter, his plotting sharper, and it all pays off in this suspenseful, demonic technothriller (there was at least one Latin joke, which is always a hit with me)."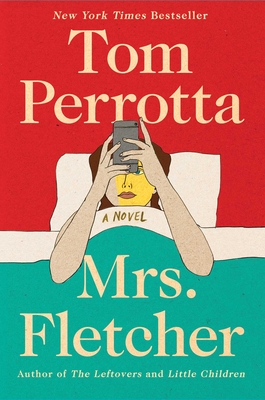 Mrs. Fletcher
Tom Perrotta
Our new events coordinator Lindsey has been highly anticipating Tom Perrotta's latest, Mrs. Fletcher What comes next for Eve Fletcher, 46-year-old divorcee whose beloved child is away at college? When a provocative text message from an anonymous number sparks a fascination, it's not long before Eve's online exploration spills into reality, opening new romantic possibilities that challenging her quiet suburban existence. Meanwhile, Eve's son is discovering that his frat-boy-party-hard idea of a college experience may not exactly be what he was expecting. A sharp and witty examination of parenthood, sexuality, and identity, this touching and fun novel is a rich coming-of-age tale of both mothers and their children.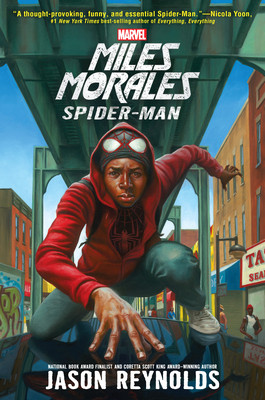 Jason Reynolds
Tomoko has been a Spidie fan since she found an issue of Spider-Man 2099 when she was 12–she says "I've really enjoyed the diversity Spider-Man has experienced. In the hands of a master-storyteller like Jason Reynolds, Miles' story is an exploration of race, legacy, and support. It's also about how sometimes the heroes don't wear masks. Perfectly written and so very compelling–so very necessary and timely–Miles Morales truly is the ultimate Spider-Man!"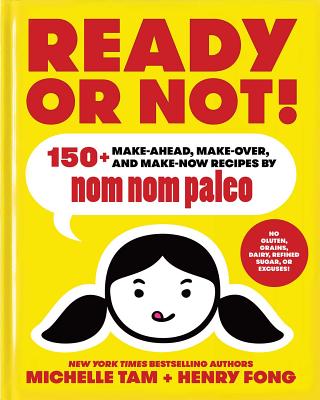 Ready or Not!
Michelle Tam
Michelle Tam, creator of Nom Nom Paleo, has a brand-new cookbook hitting the shelves today. Chock-full of delicious and healthy recipes, Tam proves that eating better can still be quick, easy, and nom-nom good! With plenty of pictures, these convenient and easy to follow recipes are packed with tons of flavor! Even better, we're so excited to be hosting an event with Nom Nom Paleo's Michelle Tam on AUG 25TH at 7PM–see you there!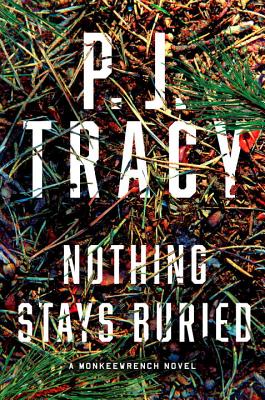 Nothing Stays Buried
P.J. Tracy
New from PJ Tracy, pseudonym of the mother-daughter mystery duo, comes NOTHING STAYS BURIED. The Monkeewrench crew is back in this electrifying new thriller, facing their worst nightmare: a rampant serial killer. Grace MacBride and her Monkeewrench Software team were hoping to take on some lighter cases, but when homocide detectives Magozzi and Rolseth realize that the calling card their serial killer leaves indicates that he's aiming for a full deck, the Monkeewrench team is dragged back into the darkness. Don't miss the exciting panel discussing MysteryPeople is hosting with Mark Pryor, James Ziskin, and Traci Lambrecht.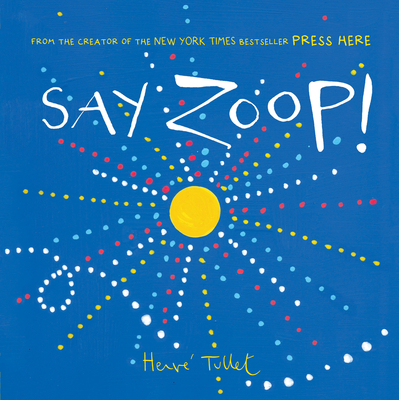 Say Zoop!
Herve Tullet
Our kids buyer is a fan of Hervé Tullet's work, and his brand new book Say Zoop! is no exception! Meghan says "As someone who gets immersed in color theory through Tullet's MIX IT UP! on a daily basis with my own two-year-old, I am thrilled to see the master of interactive exploration turn his attention to the realm of sound. Using colored dots to playfully evoke and manipulate vocalization, this clever book also represents an ingenious introduction to the concept of reading music. Really, what's left to say about how I feel about it except a joyful ZOOP?"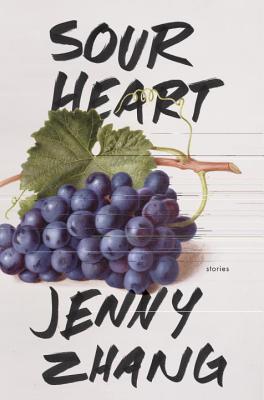 Sour Heart 
Jenny Zhang
This debut story collection from Jenny Zhang is incredible and powerful–centered on a community of immigrants who have traded their endangered lives as artists in China and Taiwan for the constant struggle of life at the poverty line in 1990s New York City. Fueled by Zhang's singular voice and sly humor, these seven vibrant stories illuminate the complex and messy inner lives of girls struggling to define themselves and introduce Zhang as a bright and devastating force in literary fiction. This debut collection is also the inaugural publication from Random House's Lenny Books imprint–a home for emerging voices in fiction and nonfiction and compelling, voice-driven narratives, Lenny Books and Jenny Zhang will be ones to watch!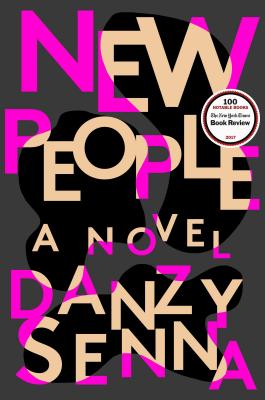 Danzy Senna
New People is an absorbing, darkly comic novel about one woman's perfect life with her college sweetheart turned fiancé and the fixation that disrupts it all. A couple of our book experts are already recommending Danzy Senna's latest–marketing director Abby says "Wow, what a whirlwind of a novel! This is a book meant to be devoured in one setting, which exactly what I did. A story of racial identity, of 1990s New York, and of a woman finding herself, this will be a great book for summer." Bookseller Amy L also enjoyed it, saying "New People is absorbing and often surprising, and the writing is perfect: casual and simple but still sharp. But its ending left me a little thrown…shocking, and it's different".