Every month here at BookPeople we like to spotlight a smaller, independent publishing house that we love. These Indie Presses are helping to push the literary world forward with unique and adventurous work and we're proud to showcase their titles in our store. This month check out the wonderful Beacon Press!
Beacon Press is an independent publisher of serious non-fiction. Their books often change the way readers think about fundamental issues; they promote such values as freedom of speech and thought; diversity, religious pluralism, and anti-racism; and respect for diversity in all areas of life.
Beacon Press was founded in 1854 and has since published classics including: James Baldwin's Notes From a Native Son, Herbert Marcuse's One Dimensional Man, Jean Baker Miller's Toward a New Psychology of Women, and Mary Daly's Gyn/Ecology. In 1993, Beacon was voted Trade Publisher of the Year by Literary Market Place and its authors have received National Book Awards, the American Book Award, the Christopher Award, and many more. Today, Beacon continues to be a pioneer in publishing works that are central to the future of American people.
Here are a few Beacon titles we love: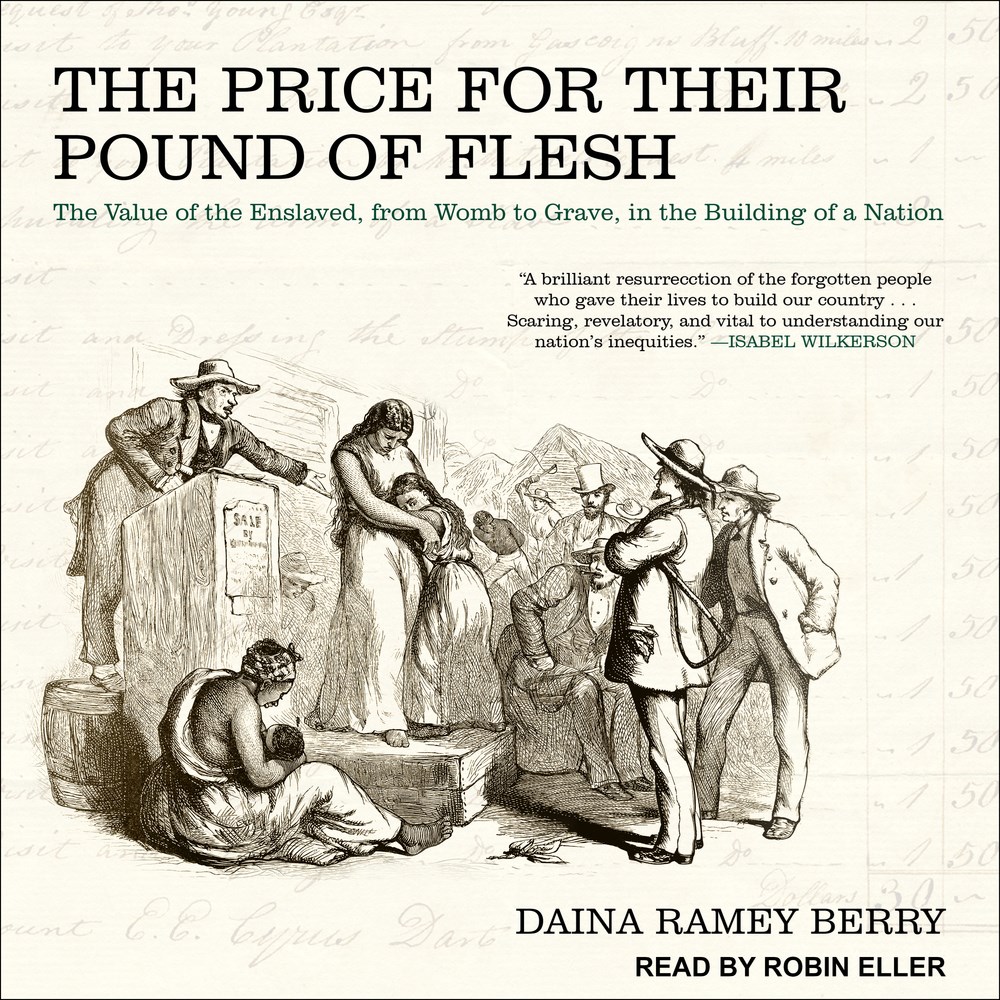 The Price For Their Pound of Flesh
Daina Ramey Berry
A profoundly humane look at an inhumane institution, The Price for Their Pound of Flesh will have a major impact on how we think about slavery, reparations, capitalism, nineteenth-century medical education, and the value of life and death.
The Price for Their Pound of Flesh is the first book to explore the economic value of enslaved people through every phase of their lives—including preconception, infancy, childhood, adolescence, adulthood, the senior years, and death—in the early American domestic slave trade. Covering the full "life cycle," historian Daina Ramey Berry shows the lengths to which enslavers would go to maximize profits and protect their investments. Illuminating "ghost values" or the prices placed on dead enslaved people, Berry explores the little-known domestic cadaver trade and traces the illicit sales of dead bodies to medical schools.
Writing with sensitivity and depth, Berry resurrects the voices of the enslaved and provides a rare window into enslaved peoples' experiences and thoughts, revealing how enslaved people recalled and responded to being appraised, bartered, and sold throughout the course of their lives.
Kindred
Octavia Butler
Dana, a modern black woman, is celebrating her twenty-sixth birthday with her new husband when she is snatched abruptly from her home in California and transported to the antebellum South. Rufus, the white son of a plantation owner, is drowning, and Dana has been summoned to save him. Dana is drawn back repeatedly through time to the slave quarters, and each time the stay grows longer, more arduous, and more dangerous until it is uncertain whether or not Dana's life will end, long before it has a chance to begin.
Man's Search for Meaning
Viktor E. Frankl
Psychiatrist Viktor Frankl's memoir has riveted generations of readers with its descriptions of life in Nazi death camps and its lessons for spiritual survival. Between 1942 and 1945 Frankl labored in four different camps, including Auschwitz, while his parents, brother, and pregnant wife perished. Based on his own experience and the experiences of others he treated later in his practice, Frankl argues that we cannot avoid suffering but we can choose how to cope with it, find meaning in it, and move forward with renewed purpose. Frankl's theory-known as logotherapy, from the Greek word logos ("meaning")-holds that our primary drive in life is not pleasure, as Freud maintained, but the discovery and pursuit of what we personally find meaningful.
At the time of Frankl's death in 1997, Man's Search for Meaning had sold more than 10 million copies in twenty-four languages. A 1991 reader survey for the Library of Congress that asked readers to name a "book that made a difference in your life" found Man's Search for Meaning among the ten most influential books in America.