Christopher Brown
The first full-length novel from Austin author Christopher Brown, Tropic of Kansas is the story of an America broken into warring territories by greed and exploitation and walled off as a danger zone. Brother and sister traverse a wasteland where capture means death, searching for each other and a way to engineer change with the knowledge they carry, dodging citizen militias and autonomous drones. Futurist, provocative and revolutionary, we're so excited Tropic of Kansas is out! Don't miss the event with local authors Christopher Brown and Nicky Drayden (author of The Prey Of Gods!) this Friday, July 14th, at 7PM!
Loved
P.C. and Kristin Cast
To celebrate the 10th anniversary of the HOUSE OF NIGHT series, P.C. and Kristin Cast are here with a brand new novel! Zoey's back and turning 18…but dark signs are appearing and Neferet could be stirring, is the Nerd Herd charm still there after their year-long hiatus as adults in the outside world? When the world fractures and allies become enemies, will darkness devour friendships or will light save those she's loved? We're pretty excited that this mother-daughter duo is back–don't miss out on an awesome night with P.C. and Kristin Cast July 17th at 7PM!
Owen Egerton
Hollow follows the story of a UT professor who, after losing everything following the death of his young child, finds meaning in a search for the ultimate escape: a realm tucked beneath the crust of the earth. With unforgettable characters, wild imagery, and dark humor, Hollow explores the depths of doubt and hope, stretching past grief and into the space where we truly begin to heal. The event we're having with Owen Egerton on July 23rd at 3PM is the Statesman Selects, so don't miss their review in the Austin American Statesman!
Gabe Hudson
Lojo also loves Gabe Hudson's incredibly fun fantasy debut Gork, the Teenage Dragon, a coming of age story in which a graduating and unpopular teenage dragon has one last day to turn his life around before he becomes a slave for the rest of his life. She says " This story is amazingly clever and just downright funny. I promise you that you will laugh out loud and be surprised by all the turns this novel takes…it's a nice break from all the seriousness of the world, and a palate cleanser from all the heavy fiction out there. It's a trip you'll be happy you took, and wouldn't object to taking again in the future." Join us and Gabe Hudson July 25th at 7PM as he talks about and signs Gork, the Teenage Dragon!
Bill Loefhelm
The Devil's Muse is Bill Loehfelm's latest Maureen Coughlin installment, a new and gripping case for New Orleans' toughest cop to tackle. Coughlin's life should return to normal now that her work with the FBI is finished and she's back on the force. But when, during Mardi Gras, a man wearing nothing but hot pink zebra striped tights runs right past her and into an oncoming car, Maureen's night has only just begun. Join us for a New Voices in Noir panel with Bill Loehfelm, Jordan Harper (author of She Rides Shotgun), and Rob Hart (author of The Woman From Prague) on July 26th at 7PM!
Monica Hesse
True crime in rural America meets surprising love story in this incredible nonfiction account with sociological implications. Our marketing director Abby highly recommends AMERICAN FIRE, she says: "This book really captured me — Hesse is a masterful storyteller, weaving together the facts of these crimes, background about arson crimes in general, and the lives of the people responsible here. Even though there's no suspense in who is behind the arson, Hesse draws you in with the story of small-town Virginia, dedicated volunteer firemen, and a classic love story. They may not be Bonnie and Clyde, but Tonya and Charlie are certainly a pair to remember."
Naoki Higashida
Naoki Higashida wrote THE REASON I JUMP when he was 13. Now, at 24, he reflects on his thoughts and experiences living with autism. Based on the proverb about enlightenment, transformation, and resilience, his new book is part memoir, part critique of a world that sees disabilities ahead of disabled people. FALL DOWN 7 TIMES GET UP 8 is a self-portrait-in-progress of a young man who happens to have autism, and who wants to help us understand it better. Translated by K.A. Yoshida and David Mitchell.
Bill Nye
You've been anticipating this book since you heard Bill Nye at SXSW and it's finally here! Nye's latest, EVERYTHING ALL AT ONCE is out today. Step by step, he shows his readers the key tools behind his everything-all-at-once approach: radical curiosity, a deep desire for a better future, and a willingness to take the actions needed to make it a reality. Problem-solving is a skill that anyone can harness to create change, and Bill Nye is here to teach us how!
Daniel Silva
MysteryPeople expert Molly O says July is for spies! She's really excited for this new thrilling pair making their home in the Mystery section. House of Spies is Silva's latest heart-stopping tale of suspense. Gabriel Allon is back and out for revenge—determined to hunt down the world's most dangerous terrorist, a shadowy ISIS mastermind known only as Saladin, potentially responsible for a massive attack on London's glittering West End.Written in seductive and elegant prose, the story moves swiftly from the glamour of Saint-Tropez to the grit of Casablanca and, finally, to an electrifying climax that will leave readers breathless long after they turn the final page.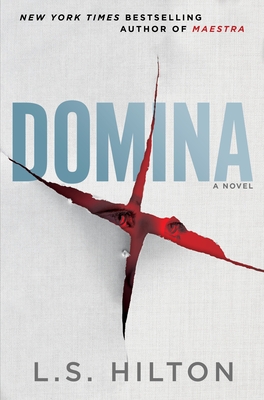 Domina
L.S. Hilton
In this riveting sequel to Maestra, Hilton's sexy, ruthless, and decadent story continues. Femme fatale Judith Rashleigh has relocated to Venice and reinvented herself with the lifestyle she always wanted. But when a corpse surfaces in Ibiza that, for once, is not her own doing, her life is back on the line. This thrilling second installment in Hilton's trilogy about the glamorous and dangerous European elite underground will push Judith farther than she's ever gone before.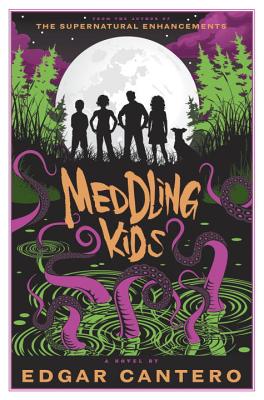 Meddling Kids
Edgar Cantero
For fans of horror like our booksellers Raul and Will, Meddling Kids is a take on the sleuthing gang we all know and love, with a dark "what if" twist. What if the gang's last case wasn't just a guy in a mask? What if they've been running from, hiding, and drinking away their demons for thirteen years? Raul and Will are calling this book one of their favorites of the year, they say: "The Blyton Summer Detective Club had many successful operations in its heyday, but time has not been kind to them…Andy finds that the last case they worked together–the one that broke up the team–captured the wrong bad guy. But the mystery they return to has been patiently waiting to peak and the detectives may be in more danger than they expect. Hilarious and so much fun to read–fans of Scooby-Doo will love this book. My favorite book of 2017 so far" and "I loved it–this book was perfect for my love of Scooby Doo, humor, and horror. Meddling Kids toes the line between humor and horror very well…tending towards the eldritch and Lovecraftian. The characters feel very organic and real and the scares are slow and creeping, moving towards a very satisfying climax."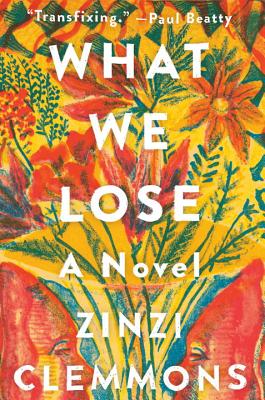 What We Lose
Zinzi Clemmons
Today is the day for debut fiction from outstanding authors! Of What We Lose, the deeply felt meditation on race, sex, family, and country revolving around the story of a young African-American woman, floor manager Consuelo says "What We Lose is beautiful in its simplicity, thought-provoking in its complexity. From the start, I didn't quite expect to fall for this book the way I did…but Clemmons' personal style shoots straight to the heart. She writes of love and loss in its multi-faceted forms in brief vignettes that complete a whole picture."
Rachel Khong
Known for her short fiction, Rachel Khong's debut novel has got our booksellers talking about the way it deftly handles family, grief, illness, and humor–Consuelo also loves this story and says "Goodbye, Vitamin is one of those rare novels that somehow manages to balance heartbreak and quirk. Ruth returns home to look after her father who battles Alzheimer's, and while this seems like a heavy subject, Khong addresses it with equal parts humor and humanity. You will dive into this diary-as-novel and keep turning the pages."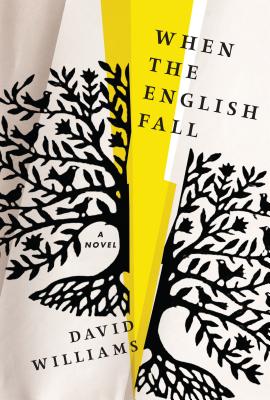 When the English Fall
David Williams
This incredible new dystopian novel is David Williams' debut–a thoroughly engrossing exploration of an Amish community that survives a catastrophic solar storm devastating to modern civilization. Our booksellers have already been recommending it to each other–Abby made Raul read it and he's recommending it for fans of Station Eleven. Of When the English Fall, Raul says "The premise is great – how far can to you take your religious convictions when the entire world has changed? As many things for the Amish are 'God's Will,' it is entirely like them to welcome strangers and help their neighbors. But what happens when violence comes into the picture? This is a post-apocalyptic tale that is full of hope that rises from ashes of what was. It is in hope that we can become better people."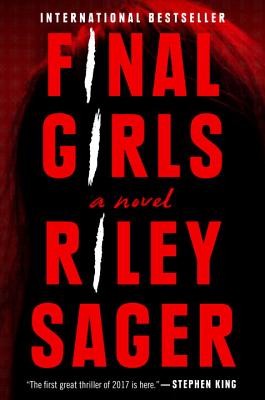 Riley Sager
Another bookseller favorite coming through! Riley Sager's first thriller is centered on three surviving women of horror-movie-esque massacres, the final girls. Horror aficionado Joe T says "Final Girls is an edge-of-the-seat thriller with knowing homages to the slasher films of the 1980s. A perfect summer read!" Part-time bookseller Will loves the revitalization of a central horror movie pillar, and while Hanna is the sort to solve twists, she loved that not only did Final Girls keep her guessing until the end, but that "the strength, both physical and mental, of the women was refreshing…the trope of the "final girls" turned on its head".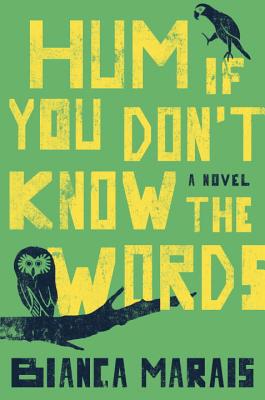 Hum If You Don't Know the Words
Bianca Marais
Set in South Africa during Apartheid, Hum If You Don't Know The Words is an exploration of racism, loss, and family–the mistakes we make and redemption. It's beautiful, complex, and a bookseller favorite. Master bookseller Lojo is a huge fan of this stellar debut novel–she says "Throughout the book lines are crossed, loves are formed, betrayals risk lives and many beliefs that Robin has had all her life begin to become blurred. This tale is an important look at how racism can shake an entire community, and how unlikely people come together. It's beautiful, it's sad, and it's worth every word."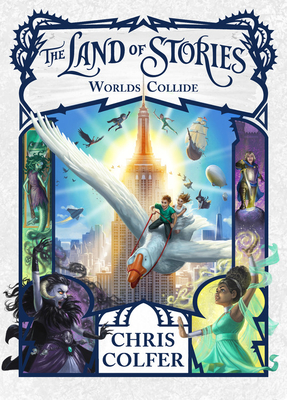 The Land of Stories: Worlds Collide
Chris Colfer
The epic conclusion the Land of Stories series is finally here as Worlds Collide! Fairytale characters, heroes and villains both are pouring into the Big Apple and it's up to the twins to save the day. Can Alex and Connor win their biggest battle yet and restore order? Breathtaking action and laugh-out-loud moments wrap up Chris Colfer's stunning conclusion. We've even got some signed copies folks!