Here at BookPeople, Jenny Lawson is pretty much our hero. Between having events for her books, to coming down and signing copies for us throughout the year, she's pretty much the greatest. We are so excited that, not only is her latest book YOU ARE HERE out today, but TOMORROW NIGHT at 7PM she's going to be here, talking and signing! YOU ARE HERE is a really cool combination of Lawson's anti-anxiety sketches, advice, and her inspiring brand of humor. This event is going to be brilliant, see you there!
EXIT WEST is an incredible timely and gorgeous novel that has taken the book world by storm. We have so many booksellers reading and recomming this book: Abby says "Mohsin Hamid just never stops getting better. This fictional take on a very real global problem is so compelling that I couldn't stop reading", while Raul loved the character development and reminder that when we allow new experiences and cultures to afffect us, we become more than we were before. Claire calls EXIT WEST the best kind of literary fiction, and can't get enough of Hamid's "achingly beautiful style", Elizabeth can't/won't stop recommending this novel and Matt says it's "a familiar tale that could easily resonate in any time period, in any part of the world, yet placed within the context of the global migratory experience becomes especially powerful for today's readers", a tale that brought tears to Jason's eyes. Julia was "amazed that a 230-page book could be so sweeping in its scope", Jan says EXIT WEST is "as if Wong Kar Wai made a film about the refugee crisis" and Gregory believes that "this book, at this moment, will be one of the world's defining works of fiction". Finally, don't miss the March Top shelf by Tomoko! Follow the link in our bio!
Here at BookPeople we're big fans of Peter Heller's work–from THE DOG STARS to now, we've followed his vivid, poetic prose with enthusiasm! CELINE tops our charts with Heller's finest, most captivating character yet, based on the career of a real life Private Eye: Peter Heller's own mother. If that's not enough to sway you, join us for the event March 15th, and meet the charming son of the private detective with a boarding school pedigree! Heller will be here at 7PM to talk about CELINE and sign copies of his incredible new novel!
Michael Finkel – The Stranger in the Woods 
Our booksellers loved the story of the last true hermit. Will says THE STRANGER IN THE WOODS "reads like a love letter to solitude, the end of the ridiculous amounts of noise that we have to deal with in "normal" society. Articulated with a kind of muted sadness as you read about Knight's life and his thoughts THE STRANGER IN THE WOODS made me want to find the same kind of peace that Knight found in his forest.. I would heavily recommend this book to nature lovers, historians, and adventurers."
Raul is also a fan of Dan Chaon's new book ILL WILL, he says "What can we believe about our memories? Are they really about what happened in the past or about what we think happened? Chaon provides a chilling account that illustrates just how easily the two can be confused. A brilliant and absorbing book that will affect how you think about what you think you know about the past." Dan Chaon is going to be in-store April 2nd at 5PM–don't miss this incredible author!
Chimamanda Ngozi Adichie – Dear Ijeawele, or A Feminist Manifesto In Fifteen Suggestions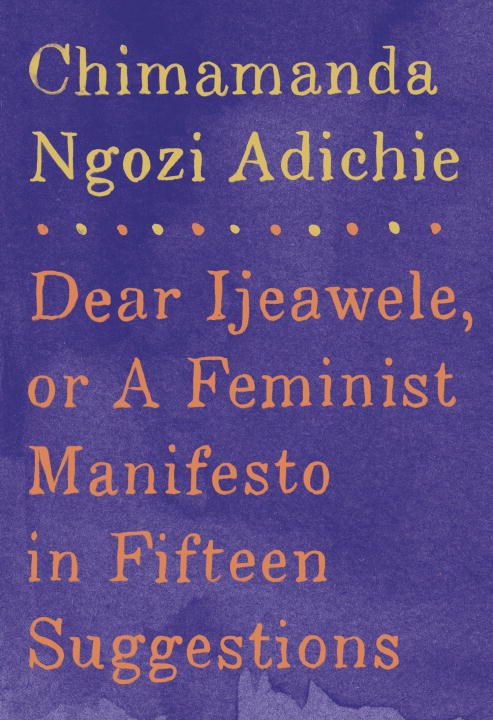 A few years ago, Chimamanda Ngozi Adichie received a letter from a dear childhood friend, asking her how to raise her baby girl as a feminist. DEAR IJEAWELE is Adichie's letter of response in fifteen suggestion, debunking the myth that women are somehow biologically arranged to be in the kitchen making dinner, and that men can "allow" women to have full careers. DEAR IJEAWELE goes right to the heart of sexual politics in the twenty-first century and will start a new and urgently needed conversation about what it really means to be a woman today.
Benjamin Alire Sáenz – The Inexplicable Logic of My Life
"Beautiful and tender without being sentimental, The Inexplicable Logic of My Life blew me away with its story of familial love and enduring friendship. Saenz fills the pages with both simple moments and big ideas that hit straight to the heart. A truly human novel." — Consuelo
And join us on Tuesday, March 21st at 7pm as Benjamin Alire Sáenz will be here for a talk & signing!
North Korea is basically locked down for anything not pro-government agenda, so seeing something like THE ACCUSATION is incredible. Jan, our 2nd floor inventory manager cannot overstate the importance of this book, she says "It is possible that this is the most noteworthy work to be published this year. This is a FIRST in literary history: the first piece of dissident literary fiction to come from a writer currently living inside North Korea. Written between 1989 and 1995 (during the last years of Kim Il-sung's life and the beginning of The Arduous March)–never meant to be seen by any eyes in the author's homeland besides his own–these six stories and a poem, highlight the everyday lives of the people–from all stations–who live under these oppressive regimes. While here in the West, we've heard these kinds of stories from defectors, we have no idea what the literary tradition in North Korea looks like outside of propaganda novels, memoirs, and poetry. We simply don't know how North Korean writers craft stories, establish themes, develop characters; we don't know what are popular genres. And it is possible we may never read another word from Bandi after this. And so Deborah Smith proves once again that she is a champion translator, talented and compassionate, able to interpret the author's intent while simultaneously weaving the narratives that are compelling to Western readers. With the ability to perform such a weighty task as this one–with what is possibly someone's life's work–I would not be surprised if she won another award this year. I think this is a Nobel Prize-worthy work."
Adrian McKinty – Police at the Stations and They Don't Look Friendly
Bookseller and mystery maven MollyO is so excited that author-crush Adrian McKinty's latest book, 6th in the Sean Duffy series, POLICE AT THE STATION AND THEY DON'T LOOK FRIENDLY.
Demi has so much love for Jeff Zentner and his books! She says: "I read this book too quickly the first time; I immediately picked it up and read it again. Nothing beats the lives of Zentner's Southern teens. My heart ached for Carver Briggs, saddled with the unwieldy responsibility of maybe possibly accidentally murdering his three best friends. And the beautiful, difficult expressions of grief from all the lives touched by the three boys are significant and nuanced. As ever, Zentner taps into the minds of teens with aplomb. GOODBYE DAYS is an incredible follow-up to THE SERPENT KING–it does not disappoint in the slightest."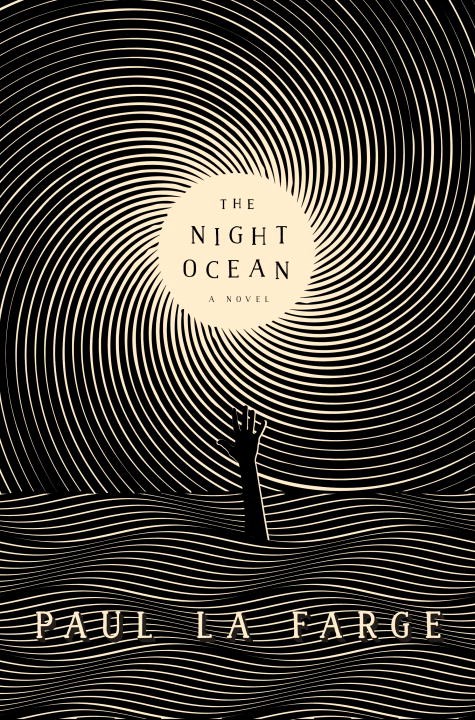 Paul LaFarge – The Night Ocean
Our booksellers love THE NIGHT OCEAN– Joe says "The Night Ocean by Paul La Farge is a fantastic Russian nesting doll of a tale. Narratives are within narratives are found within narratives as we read about the lives of real-life authors H. P. Lovecraft, Robert Barlow and fictional character L. C. Spinks. Focusing on early to m-id century science fiction fandom, the book doesn't require knowledge of the field, all you need to bring to the table is maybe the idea that there is no such thing as identity and that who one is and who one was might just be a construct. William Burroughs steals the book as one of the supporting characters. Already one of my favorite novels of 2017."
Raul was a huge fan of Catling's THE VORRH when it debuted, no surprise he has high praise for this second novel: "Magnificent and enthralling–Catling returns to the world of The Vorrh and creates a new chapter in his unique take of fantasy. There are mysterious births and hidden miracles as well as quests and horror beyond imagining as we find out more about the enigmatic Erstwhile, those angels who, charged with the protection of the Garden of Eden, failed in preventing Adam from consuming the apple. But this is myth and its incorporation lends a deeper meaning to the story: Herr Schumann, a retired philosopher in a nursing home, unexpectedly comes across some of the Erstwhile – with miraculous results – and takes on a secret mission to a former enemy country to follow up on whether another can be found there; the young Father Timothy has an appointment with a strange birth that has great significance to the ancient forest – one that may change the world; Ishmael is charged with returning the limboia – the mindless slaves that once ran the lumber mills, but an old enemy, cursed and evil, will stop at nothing to get his revenge on the former cyclops. Truly a wondrous and magical story you will not forget!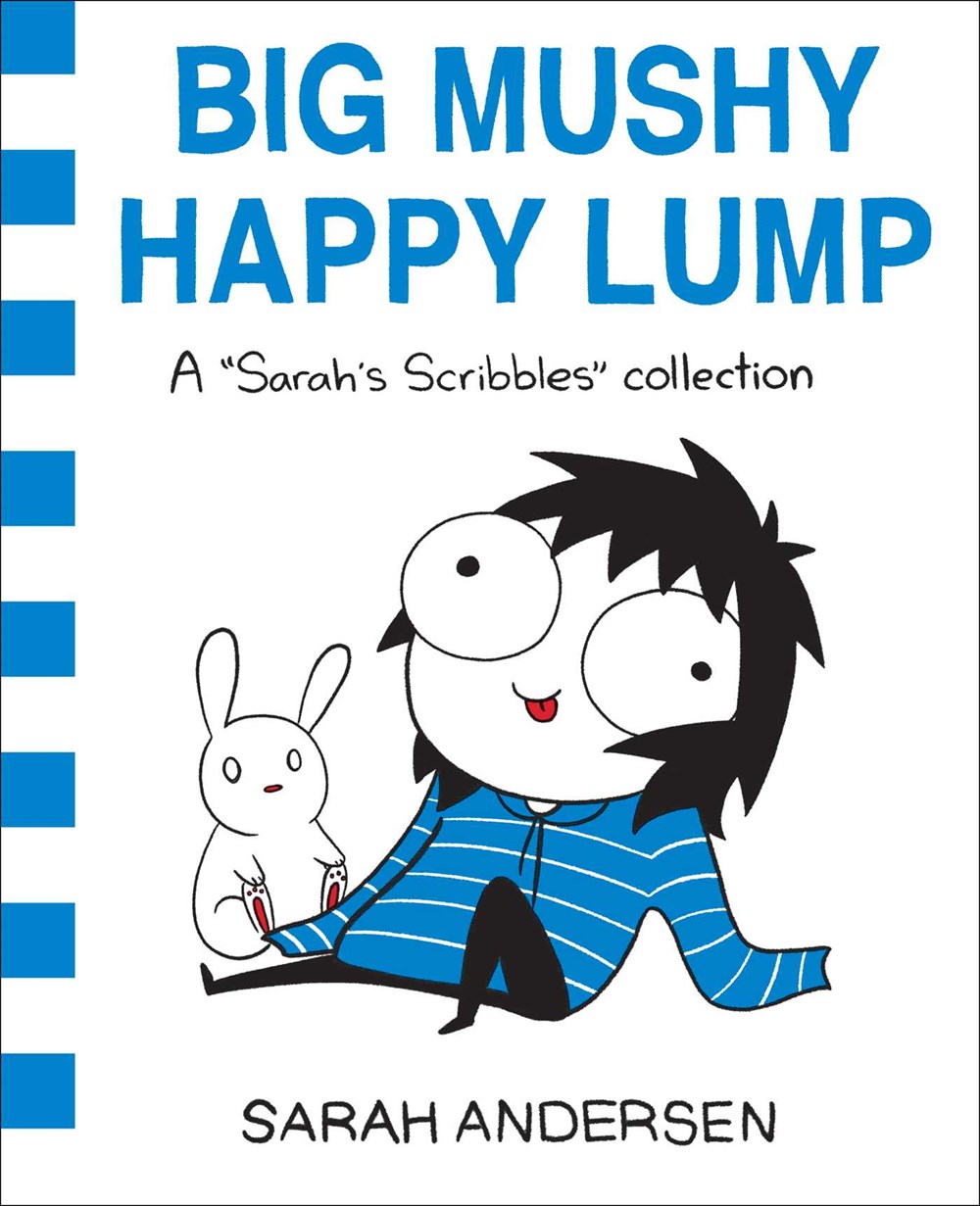 Sarah Andersen – Big Mushy Happy Lump
Sarah Andersen's hugely popular, world-famous SARAH'S SCRIBBLES comics are for those of us who boast bookstore-ready bodies and Netflix-ready hair, who are always down for all-night reading-in-bed parties and extremely exclusive after-hour one-person music festivals. She is the best, she will always make us smile and feel a little less alone in this world, and she's COMING HERE TO BOOKPEOPLE!! Meet Sarah Andersen, the brilliant and talented mind behind the comics we all know and love, March 24TH at 7PM.
Helene Cooper – Madame President 
MADAME PRESIDENT is the harrowing, ultimately triumphant true story of the life of Ellen Johnson Sirleaf, leader of the Liberian women's movement, winner of the Nobel Peace Prize, and the first democratically elected female president in African history. This will be the first full biography of Sirleaf and her dramatic life story as told in stunning detail by Pulitzer Prize winning journalist Helene Cooper.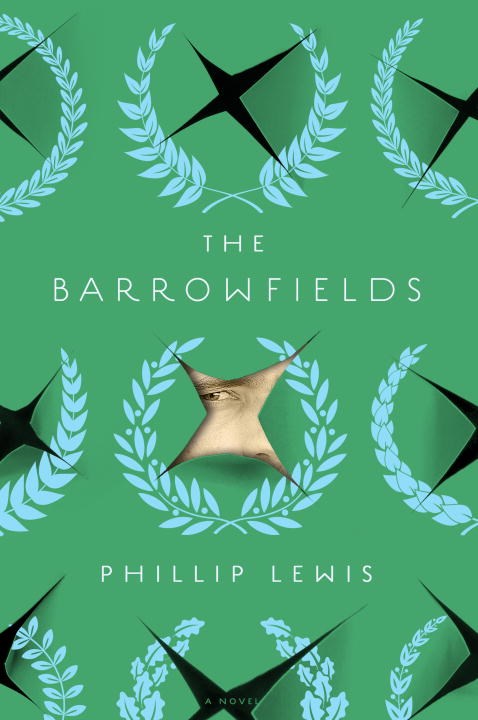 Phillip Lewis – The Barrowfields
THE BARROWFIELDS is mesmerizing, mythic in its sweeping scope. The story of men who reluctantly return home, to a North Carolina town with devastating pull, from Phillip Lewis comes an extraordinary debut about the darker side of devotion, the limits of forgiveness, and the reparative power of shared pasts.
Collected Authors – We Are Afghan Women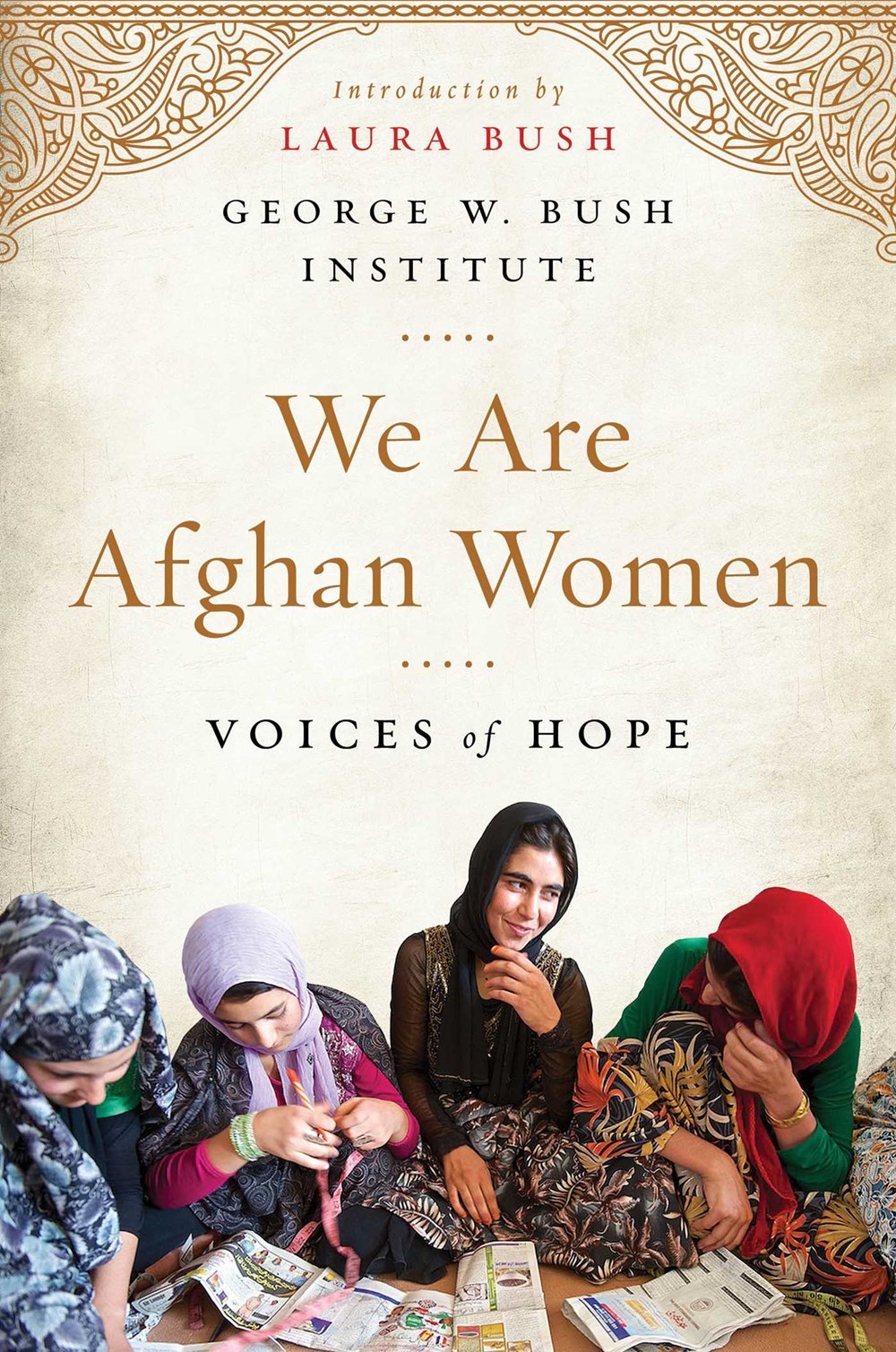 WE ARE AFGHAN WOMEN is a collection moving, courageous, and personal stories, vividly describing a country that is one of the most dangerous places to be a young girl or pregnant woman; a country undone by decades of war and now struggling to build a lasting peace; a country where women have defied the odds. These stories are incredible portraits of strength and the power of women as they educate, support, and rebuild a better future for new generations. Now in paperback!