We might have mentioned that today is THE DAY for highly anticipated books, y'all. Brand new and beloved by many already for reengaging with legends we can't get enough of in a charming, humorous, true to tradition take, Norse Mythology by Neil Gaiman is on the shelves! Our book buyer Claire has a lot of love for this book and says "Neil Gaiman delivers straight-up Norse mythology — no extras or editorializing — in a super-engaging, readable format. Take this to your nearest fjord and enjoy."
Mark Danielewksi – The Familiar, Volume 4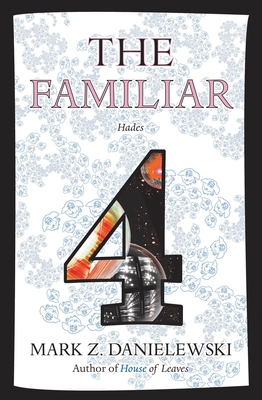 The latest in Mark Danielewski's Familiar series, source of storied obsession, premieres today! This new episode brilliantly combines inventive visuals and a paradigm-shifting narrative to create a stunning multisensory reading experience in which something greater is at hand, something terrible is at stake. But does Vol. 4 augur the liberation of our better angels or the release of a creature set to feast on the wings of hope?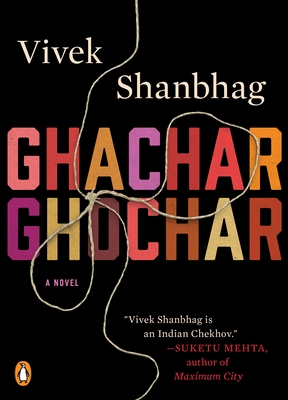 Vivek Shanbhag – Ghachar Ghochar
"Shanbhag's prose has such economy that it packs quite the punch with so few pages. Under 120 pages, Ghachar Ghochar is the tale of a family's economic rise and it's moral decline. Set in Bangalore, India, a family goes from poverty to affluence seemingly overnight. Fragile familial alliances form and all lines of decency begin to blur. This is Vivek Shanbhag's first work translated into English and English-language readers will certainly find a lot of relatable themes here. Faulkner and Salinger immediately come to mind. Vivek also wonderfully uses visual metaphors. From spilled jars of curry, ants taking over a house, and a knot that is "ghachar ghochar," each of these visual metaphors illustrates a new low level for the family. Now the title, Ghachar Ghochar is a nonsense term similar to topsy turvy, describing many different scenarios in the novel. It is used with it's greatest effect, in the novel's final scene. In fact, it is the novel's final two words. This final scene is such a monumental punctuation on an already brilliant novel, it left sitting still with my mouth agape for at least ten minutes. Ghachar Ghochar is a brilliant introduction to a modern literary talent, one that acutely portrays the oft disarray of life." – Gregory
Pachinko is the sweeping saga of exceptional people in exile from a homeland they never knew and caught in the indifferent arc of history. In Japan, a young Korean girl's family members endure harsh discrimination, catastrophes, and poverty, yet they also encounter great joy as they pursue their passions and rise to meet the challenges this new home presents. Through desperate struggles and hard-won triumphs, they are bound together by deep roots as their family faces enduring questions of faith, family, and identity.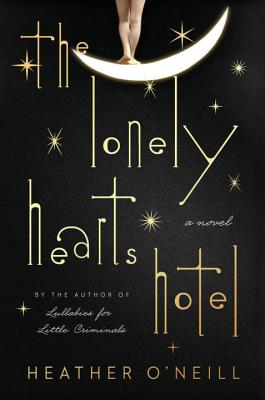 Heather O'Neil – Lonely Hearts Hotel
A brand new beautiful book from Heather O'Neill and Riverhead publishing comes out today, and it's our kind of love story. Mr.T, part-time bookseller already made a staff selection for this one: "So much to like here with deeply interesting characters, at times charming and at times reprehensible, with personalities that come right off the page as we watch semi-voyeuristically. Sharply intelligent, Lonely Hearts Hotel toys with the idea of true love…and the idea that true love is sometimes not enough."
Claire Fuller – Swimming Lessons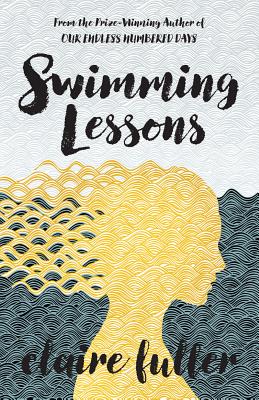 The second novel from indie favorite Claire Fuller, author of Our Endless Numbered Days is out today! Swimming Lessons is the story of a woman who disappears, presumed drowned, leaving behind her family, her home, and all the secrets of her life hidden in the thousands of books her husband has collected over the years. Scandalous and whip-smart, Fuller holds a family up to the light, exposing the mysterious truths of a passionate and troubled marriage.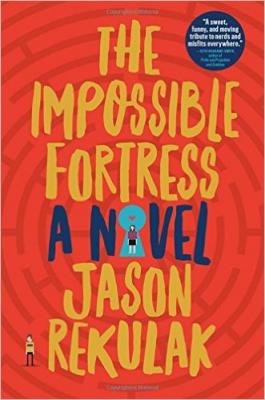 Jason Rekulak – The Impossible Fortress
Until May 1987, fourteen-year-old Billy Marvin of Wetbridge, New Jersey, is a nerd, but a decidedly happy nerd. This debut novel from Jason Rekulak (publisher turned author!) is a love letter to the 1980s, to the dawn of the computer age, and to adolescence—a time when anything feels possible—The Impossible Fortress will make you laugh, make you cry, and make you remember in exquisite detail what it feels like to love something—or someone—for the very first time.
Loved by many on our bookstaff, master bookseller and special orders specialist Lojo absolutely devoured A Separation — this beautiful, lyrical book even brought her out of a months-long reading slump: "When I picked up this beautiful copy of A Separation by Katie Kitamura, I was immediately and completely immersed–seriously, it took one sentence. Words woven so beautifully that they'll feel like candy you don't want to stop eating." Read the rest of Lojo's review on the bookpeople blog, pick up your very own copy, and join us VALENTINES DAY with Katie Kitamura (in conversation with Antonio Ruiz-Camacho!), to get your book signed!
Alexandra Burt – The Good Daughter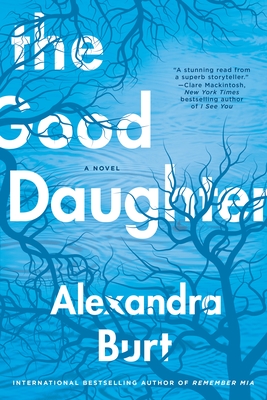 Brand new in paperback and already loved by booksellers, The Good Daughter is the second novel from Alexandra Burt, author of Remember Mia. Floor manager Jason asks "what's not to like?" with "paranoia, hidden identities, and extremely poor mental health activities coupled with multiple murders", and our mystery aficionado Molly praises Alexandra Burt's suspense: "Dahlia's determined to discover who she really is, and what her mother's been hiding, so when she returns to her hometown of Aurora, TX, intending to get some answers from her tightlipped mother, Memphis, an incident triggers her mother's memories and leads characters on a path to openness, empathy, and understanding – even in the face of atrocity." Don't miss Alexandra Burt's incredible new voice in mystery, here to speak and sign FEB 21 at 7PM!
John Darnielle – Universal Harvester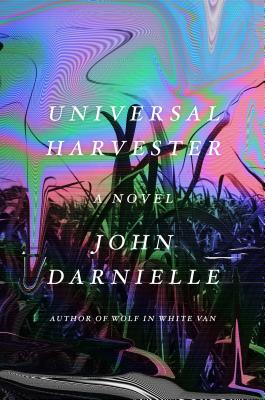 Check out this stellar cover! Demi also loves John Darnielle's new book Universal Harvester, saying "Like any good songwriter, Darnielle's prose is evocative and lyrical, bringing the small town of Nevada, Iowa to life most vividly. Universal Harvester weaves deftly between eras and characters until the reader is firmly enmeshed in the private lives of each small-town resident. The haunting uncertainty of what, exactly, is on these video tapes permeates the prose and draws the reader into a suspenseful, heartbreaking piece of fiction." Mark your calender's y'all–John Darnielle is coming to BookPeople on FEB 25TH at 6PM!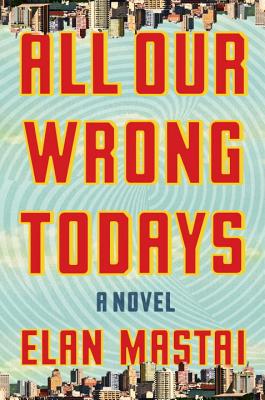 Elan Mastai – All Our Wrong Todays
All Our Wrong Todays has been loved since our booksellers first received advanced copies eight and a half months ago. Raul, first floor inventory manager, called it "an overwhelmingly entertaining and at times laugh-out-loud funny book about time travel, alternate realities and teh magic of family, friends, and hope" while Demi, our kids event coordinator, praises it as "truly fantastic" saying All Our Wrong Todays is "smart and funny, with a wry sense of humor that does nothing to detract from the serious consequences that come from mucking around with time. There's just enough science to keep it believable, but not distracting, and the quick pace makes it irresistible to turn the page".
Kate Hamer – The Girl in the Red Coat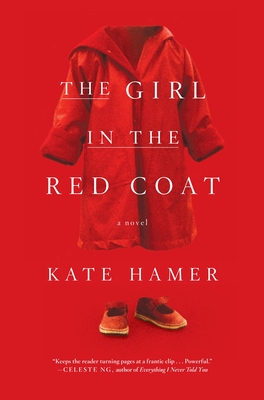 The award-winning book, The Girl in the Red Coat, is finally out in paperback! Compulsive and sweeping, Kate Hamer's s thrilling literary mystery of a mother and her nightmare come to life has been hailed as utterly immersive and impossible to forget.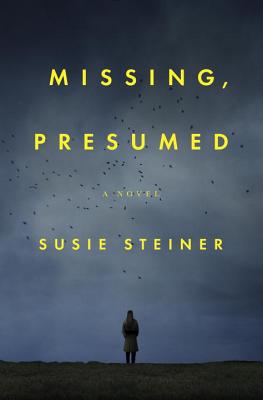 Susie Steiner – Missing, Presumed
Also now in paperback, read the highly acclaimed Missing, Presumed before Susie Steiner's second mystery novel about the unforgettable Detective Manon Bradshaw comes out in July!