Books on the Refugee and Immigrant Experience
Great literature reveals the world. It takes us to places we've never been and describes experiences we'll likely never know. When we read, we're reading stories about strangers. Strangers in strange lands. Yet, the best literature digs out the heart. The best literature shares something so integral to the human experience that it's immediately recognizable. On a visceral level we understand the plight, the journey and the motivations of all these varied characters.
Because literature, at its core, creates empathy.
Our favorite books serve to remind us that no matter the context, humans everywhere are experiencing similar emotions, fighting through similar struggles, and cultivating similar dreams and ambitions. Reading is an opportunity to know that even in our diversity, we're not all that different.
The books listed here, in one way or another, explore the lives of refugees and immigrants. These stories do not pretend to have all the answers for the complex problems associated with global migration. But what they do offer is a better understanding of our neighbors.
And if you're feeling inspired to help in a practical way, here's some local Austin organizations doing just that:
Barefoot Dogs – Antonio Ruiz-Camacho
"What people lose defines how they live their lives and this vibrant collection of stories illustrates this point with a literary verve that is electrifying! When the patriarch of a rich and thriving Mexican family is kidnapped, the family scatters across the world to save themselves. Ruiz-Camacho focuses on the lives of the rich and privileged in Mexican society, so used to servants and having things done for them that when the Arteaga family is left to its own devices, they have difficulty coping. This is a very entertaining and moving collection of interwoven stories highlighting the profound talent of a new author. Thought-provoking and memorable." — Raul
Behold the Dreamers – Imbolo Mbue
"Behold the Dreamers is an exploration of marriage and also what it means to be American. These dual themes reverberate off each other in surprising ways and there were moments when Mbue's words struck me right in the heart." – Consuelo
Enrique's Journey – Sonia Nazario
Since its publication in 2006, Enrique's Journey has come to be recognized as the narrative on immigration in America. Based on the Los Angeles Times newspaper series that won two Pulitzer Prizes, one for feature writing and another for feature photography, it puts a human face on the immigration reform debate by viscerally portraying the experience of illegal immigration. Eleven years after his mother is forced to leave her starving family to find work in the U.S., Enrique sets off alone to find her. With little more than a slip of paper with his mother's North Carolina telephone number on it, he will make the dangerous trek up the length of Mexico the only way he can—clinging to the sides and tops of freight trains. Heartbreaking, fearless, and authoritative, Enrique's Journey is both the timeless story of a boy who will risk his life to find the mother he loves, and the intensely timely story of one family's embodiment of a ceaselessly important national issue.
La breve y maravillosa vida de Óscar Wao – Junot Díaz
(The Brief and Wondrous Life of Oscar Wao)

Una crónica familiar que abarca tres generaciones y dos países, La breve y maravillosa vida de Oscar Wao cuenta la historia del gordiflón y solitario Oscar de León en su intento de convertirse en el J.R.R. Tolkien Dominicano y su desafortunada búsqueda del amor. Pero Oscar sólo es la última víctima del fukú —una maldición que durante generaciones ha perseguido a su familia, condenándoles a vidas de tortura, sufrimiento y amor desdichado. Con unos personajes inolvidables y una prosa vibrante e hipnótica, esta novela confirma a Junot Díaz como una de las mejores y más deslumbrantes voces de nuestra época, y nos ofrece una sobrecogedora visión de la inagotable capacidad humana para perseverar y arriesgarlo todo por amor.
Four mothers, four daughters, four families whose histories shift with the four winds depending on who's "saying" the stories. In 1949 four Chinese women, recent immigrants to San Francisco, begin meeting to eat dim sum, play mahjong, and talk. United in shared unspeakable loss and hope, they call themselves the Joy Luck Club. Rather than sink into tragedy, they choose to gather to raise their spirits and money. "To despair was to wish back for something already lost. Or to prolong what was already unbearable." Forty years later the stories and history continue.
The Kite Runner – Khaled Hosseini 
The unforgettable, heartbreaking story of the unlikely friendship between a wealthy boy and the son of his father's servant, caught in the tragic sweep of history, The Kite Runner transports readers to Afghanistan at a tense and crucial moment of change and destruction. A powerful story of friendship, it is also about the power of reading, the price of betrayal, and the possibility of redemption; and an exploration of the power of fathers over sons—their love, their sacrifices, their lies.
Since its publication in 2003 Kite Runner has become a beloved, one-of-a-kind classic of contemporary literature, touching millions of readers, and launching the career of one of America's most treasured writers.
The Namesake takes the Ganguli family from their tradition-bound life in Calcutta through their fraught transformation into Americans. On the heels of an arranged wedding, Ashoke and Ashima Ganguli settle in Cambridge, Massachusetts, where Ashoke does his best to adapt while his wife pines for home. When their son, Gogol, is born, the task of naming him betrays their hope of respecting old ways in a new world. And we watch as Gogol stumbles along the first-generation path, strewn with conflicting loyalties, comic detours, and wrenching love affairs.
Shadow dreamed of nothing but leaving prison and starting a new life. But the day before his release, his wife and best friend are killed in an accident. Flying to the funeral, he meets Mr. Wednesday-a beguiling stranger who seems to know everything about the ex-convict. A trickster and rogue, Wednesday offers the grieving and vulnerable Shadow a job as his bodyguard. With his life in pieces and nothing to keep him tethered, Shadow accepts. Yet he soon learns that his role in Wednesday's scheme is far darker and more dangerous than anything he's ever known. For beneath the placid surface of everyday life a storm is brewing-a war for the very soul of America-and Shadow is directly in its path.
The Amazing Adventures of Kavalier & Clay – Michael Chabon
A young escape artist and budding magician named Joe Kavalier arrives on the doorstep of his cousin, Sammy Clay. While the long shadow of Hitler falls across Europe, America is happily in thrall to the Golden Age of comic books, and in a distant corner of Brooklyn, Sammy is looking for a way to cash in on the craze. He finds the ideal partner in the aloof, artistically gifted Joe, and together they embark on an adventure that takes them deep into the heart of Manhattan, and the heart of old-fashioned American ambition. From the shared fears, dreams, and desires of two teenage boys, they spin comic book tales of the heroic, fascist-fighting Escapist and the beautiful, mysterious Luna Moth, otherworldly mistress of the night. Climbing from the streets of Brooklyn to the top of the Empire State Building, Joe and Sammy carve out lives, and careers, as vivid as cyan and magenta ink. Spanning continents and eras, this superb book by one of America's finest writers remains one of the defining novels of our modern American age.
The Sympathizer – Viet Thanh Nguyen 
The winner of the 2016 Pulitzer Prize for Fiction, as well as six other awards, The Sympathizer is the breakthrough novel of the year. With the pace and suspense of a thriller and prose that has been compared to Graham Greene and Saul Bellow, The Sympathizer is a sweeping epic of love and betrayal. The narrator, a communist double agent, is a "man of two minds," a half-French, half-Vietnamese army captain who arranges to come to America after the Fall of Saigon, and while building a new life with other Vietnamese refugees in Los Angeles is secretly reporting back to his communist superiors in Vietnam. The Sympathizer is a blistering exploration of identity and America, a gripping espionage novel, and a powerful story of love and friendship.
The Refugees – Viet Thanh Nguyen
"The Refugees continues our opportunity to get to know Viet Thanh Nguyen who we met with The Sympathizer. The stores set out immigrant experiences both here and in other places (mainly Vietnam). The experiences are riveting, compelling, and ring true. The writing, as I am told has been said, is as good as The Sympathizer, but a comparison is really not necessary. This work should be on everyone's shelves for itself." – Steve B. 
Angela's Ashes – Frank McCourt 
A Pulitzer Prize–winning, #1 New York Times bestseller, Angela's Ashes is Frank McCourt's masterful memoir of his childhood in Ireland.
"When I look back on my childhood I wonder how I managed to survive at all. It was, of course, a miserable childhood: the happy childhood is hardly worth your while. Worse than the ordinary miserable childhood is the miserable Irish childhood, and worse yet is the miserable Irish Catholic childhood."
So begins the luminous memoir of Frank McCourt, born in Depression-era Brooklyn to recent Irish immigrants and raised in the slums of Limerick, Ireland. Frank's mother, Angela, has no money to feed the children since Frank's father, Malachy, rarely works, and when he does he drinks his wages. Yet Malachy—exasperating, irresponsible, and beguiling—does nurture in Frank an appetite for the one thing he can provide: a story. Frank lives for his father's tales of Cuchulain, who saved Ireland, and of the Angel on the Seventh Step, who brings his mother babies.
Americanah – Chimamanda Ngozi Adichie
As teenagers at a Lagos secondary school, Ifemelu and Obinze fall in love. Their Nigeria is under a military dictatorship, and people are fleeing the country. Beautiful, self-assured Ifemelu departs for America, where she suffers defeats and triumphs, finds and loses relationships and friendships, and is forced to confront something she never thought about back home: race. Obinze—the quiet, thoughtful son of a professor—had hoped to join her, but post-9/11 America has closed its doors to him and he plunges into a dangerous, undocumented life in London. Fifteen years later, Obinze is a wealthy man in a newly democratic Nigeria, while Ifemelu has achieved success as the writer of an eye-opening blog about race in America. But when Ifemelu returns to Nigeria, and she and Obinze reignite their shared passion—for their homeland and for each other—they face the toughest decisions of their lives. Fearless, gripping, at once darkly funny and tender, spanning three continents and numerous lives, Americanah is a richly told story set in today's hyper-globalized world.
The Devil's Highway: A True Story – Luis Alberto Urrea 
In May 2001, a group of men attempted to cross the Mexican border into the desert of southern Arizona, through the deadliest region of the continent, the "Devil's Highway." Three years later, Luis Alberto Urrea wrote about what happened to them. The result was a national bestseller, a Pulitzer Prize finalist, a "book of the year" in multiple newspapers, and a work proclaimed as a modern American classic.
What is the What – Dave Eggers
What Is the What is the epic novel based on the life of Valentino Achak Deng who, along with thousands of other children —the so-called Lost Boys—was forced to leave his village in Sudan at the age of seven and trek hundreds of miles by foot, pursued by militias, government bombers, and wild animals, crossing the deserts of three countries to find freedom. When he finally is resettled in the United States, he finds a life full of promise, but also heartache and myriad new challenges. Moving, suspenseful, and unexpectedly funny, What Is the What is an astonishing novel that illuminates the lives of millions through one extraordinary man.
The Book of Unknown Americans – Christina Henriquez 
When fifteen-year-old Maribel Rivera sustains a terrible injury, the Riveras leave behind a comfortable life in Mexico and risk everything to come to the United States so that Maribel can have the care she needs. Once they arrive, it's not long before Maribel attracts the attention of Mayor Toro, the son of one of their new neighbors, who sees a kindred spirit in this beautiful, damaged outsider. Their love story sets in motion events that will have profound repercussions for everyone involved. Here Henriquez seamlessly interweaves the story of these star-crossed lovers, and of the Rivera and Toro families, with the testimonials of men and women who have come to the United States from all over Latin America. The Book of Unknown Americans is a stunning novel of hopes and dreams, guilt and love a book that offers a resonant new definition of what it means to be American.
The Grapes of Wrath – John Steinbeck
First published in 1939, Steinbeck's Pulitzer Prize-winning epic of the Great Depression chronicles the Dust Bowl migration of the 1930s and tells the story of one Oklahoma farm family, the Joads–driven from their homestead and forced to travel west to the promised land of California. Out of their trials and their repeated collisions against the hard realities of an America divided into Haves and Have-Nots evolves a drama that is intensely human yet majestic in its scale and moral vision, elemental yet plainspoken, tragic but ultimately stirring in its human dignity. A portrait of the conflict between the powerful and the powerless, of one man's fierce reaction to injustice, and of one woman's stoical strength, the novel captures the horrors of the Great Depression and probes into the very nature of equality and justice in America. At once a naturalistic epic, captivity narrative, road novel, and transcendental gospel, Steinbeck's powerful landmark novel is perhaps the most American of American Classics.
Born a Crime: Stories from a South African Childhood – Trevor Noah
Trevor Noah's unlikely path from apartheid South Africa to the desk of The Daily Show began with a criminal act: his birth. Trevor was born to a white Swiss father and a black Xhosa mother at a time when such a union was punishable by five years in prison. Living proof of his parents' indiscretion, Trevor was kept mostly indoors for the earliest years of his life, bound by the extreme and often absurd measures his mother took to hide him from a government that could, at any moment, steal him away. Finally liberated by the end of South Africa's tyrannical white rule, Trevor and his mother set forth on a grand adventure, living openly and freely and embracing the opportunities won by a centuries-long struggle.
Preparation for the Next Life  – Atticus Lish
Zou Lei, orphan of the desert, migrates to work in America and finds herself slaving in New York's kitchens. She falls in love with a young man whose heart has been broken in another desert. A new life may be possible if together they can survive homelessness, lockup, and the young man's nightmares, which may be more prophecy than madness.
"When Hurricane Katrina hit, Abdulrahman Zeitoun stayed behind while his family fled the city. A week later he went missing. This book alternates between his and his wife Kathy's perspectives as it reveals what happened to him. It is page-turning and completely outrageous." – Consuelo
Alexandra Bergson, a young Swedish immigrant girl who inherits her father's farm and must transform it from raw prairie into a prosperous enterprise, is the first of Cather's great heroines—all of them women of strong will and an even stronger desire to overcome adversity and succeed. But the wild land itself is an equally important character in Cather's books, and her descriptions of it are so evocative, lush, and moving that they provoked writer Rebecca West to say of her: "The most sensuous of writers, Willa Cather builds her imagined world almost as solidly as our five senses build the universe around us."
Willa Cather, perhaps more than any other American writer, was able to re-create the real drama of the pioneers, capturing for later generations a time, a place, and a spirit that has become part of our national heritage.
Upton Sinclair's dramatic and deeply moving story exposed the brutal conditions in the Chicago stockyards at the turn of the nineteenth century and brought into sharp moral focus the apalling odds against which immigrants and other working people struggled for their share of the American dream. Denounced by the conservative press as an un-American libel on the meatpacking industry, the book was championed by more progressive thinkers, including then president Theodore Roosevelt, and was a major catalyst to the passing of the Pure Food and Meat Inspection act, which has tremendous impact to this day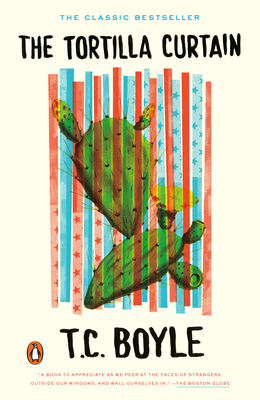 The Tortilla Curtain – T.C. Boyle
Topanga Canyon is home to two couples on a collision course. Los Angeles liberals Delaney and Kyra Mossbacher lead an ordered sushi-and-recycling existence in a newly gated hilltop community: he a sensitive nature writer, she an obsessive realtor. Mexican illegals Candido and America Rincon desperately cling to their vision of the American Dream as they fight off starvation in a makeshift camp deep in the ravine. And from the moment a freak accident brings Candido and Delaney into intimate contact, these four and their opposing worlds gradually intersect in what becomes a tragicomedy of error and misunderstanding.
Exit West – Moshin Hamid
(Available March 7th – PreOrder Now!)
"There are some terrific books that – when you finish the last page and close the covers – leave you absolutely speechless, emotionally wrecked, or just blown away. Exit West accomplishes these things at the end of nearly every chapter! The prose is simply gorgeous, the plot compelling, and the characters remarkably lucid. Although set against a backdrop of insurgent, urban violence and the precarious lives of the victims fleeing that violence, the heart of the story remains the deep, personal relationship between the two main characters – the highs and lows of their young romance. It's a familiar tale that could easily resonate if set at any other time period, in any other part of the world, and yet placed within the context of the global migratory experience becomes especially powerful for today's readers. This novel may well be the best book I read in 2017 and I'm very grateful to the co-workers who literally shoved a copy of it into my hands." – Matt!
Undocumented: How Immigration Became Illegal – Aviva Chomsky
Explores what it means to be undocumented in a legal, social, economic and historical context
In this illuminating work, immigrant rights activist Aviva Chomsky shows how illegality and undocumentedness are concepts that were created to exclude and exploit. With a focus on US policy, she probes how people, especially Mexican and Central Americans, have been assigned this status and to what ends. Blending history with human drama, Chomsky explores what it means to be undocumented in a legal, social, economic, and historical context. The result is a powerful testament of the complex, contradictory, and ever-shifting nature of status in America.
The Beast: Riding the Rails and Dodging Narcos on the Migrant Trail – Oscar Martinez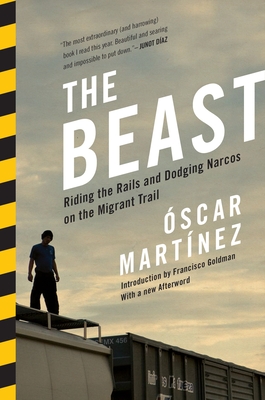 One day a few years ago, 300 migrants were kidnapped between the remote desert towns of Altar, Mexico, and Sasabe, Arizona. A local priest got 120 released, many with broken ankles and other marks of abuse, but the rest vanished. Oscar Martinez, a young writer from El Salvador, was in Altar soon after the abduction, and his account of the migrant disappearances is only one of the harrowing stories he garnered from two years spent traveling up and down the migrant trail from Central America and across the US border. More than a quarter of a million Central Americans make this increasingly dangerous journey each year, and each year as many as 20,000 of them are kidnapped.
Martinez writes in powerful, unforgettable prose about clinging to the tops of freight trains; finding respite, work and hardship in shelters and brothels; and riding shotgun with the border patrol. Illustrated with stunning full-color photographs, The Beast is the first book to shed light on the harsh new reality of the migrant trail in the age of the narcotraficantes.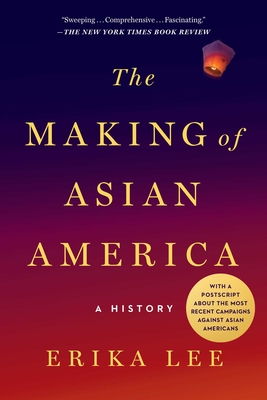 The Making of Asian America: A History – Erika Lee
The Making of Asian America shows how generations of Asian immigrants and their American-born descendants have made and remade Asian American life, from sailors who came on the first trans-Pacific ships in the 1500 to the Japanese Americans incarcerated during World War II. Over the past fifty years, a new Asian America has emerged out of community activism and the arrival of new immigrants and refugees. No longer a "despised minority," Asian Americans are now held up as America's "model minorities" in ways that reveal the complicated role that race still plays in the United States.
Fresh Off the Boat –  Eddie Huang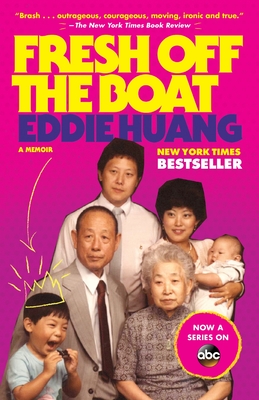 Assimilating ain't easy. Eddie Huang was raised by a wild family of FOB ("fresh off the boat") immigrants–his father a cocksure restaurateur with a dark past back in Taiwan, his mother a fierce protector and constant threat. Young Eddie tried his hand at everything mainstream America threw his way, from white Jesus to macaroni and cheese, but finally found his home as leader of a rainbow coalition of lost boys up to no good: skate punks, dealers, hip-hop junkies, and sneaker freaks. This is the story of a Chinese-American kid in a could-be-anywhere cul-de-sac blazing his way through America's deviant subcultures, trying to find himself, ten thousand miles from his legacy and anchored only by his conflicted love for his family and his passion for food. Funny, moving, and stylistically inventive, Fresh Off the Boat is more than a radical reimagining of the immigrant memoir–it's the exhilarating story of every American outsider who finds his destiny in the margins.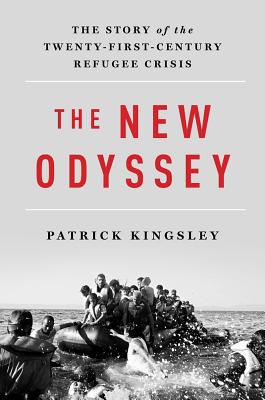 The New Odyssey – Patrick Kingsley
On the day of his son's fourteenth birthday, Hashem al-Souki lay somewhere in the Mediterranean, crammed in a wooden dinghy. His family was relatively safe–at least for the time being–in Egypt, where they had only just settled after fleeing their war-torn Damascus home three years prior. Traversing these unforgiving waters and the treacherous terrain that would follow was worth the slim chance of securing a safe home for his children in Sweden. If he failed, at least he would fail alone.?
Hashem's story is tragically common, as desperate victims continue to embark on deadly journeys in search of freedom. Tracking the harrowing experiences of these brave refugees, The New Odyssey finally illuminates the shadowy networks that have facilitated the largest forced exodus since the end of World War II.
Violent Borders: Refugees and the Right to Move – Reece Jones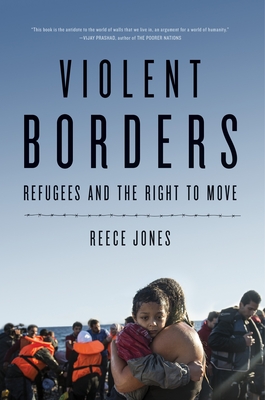 A major new exploration of the refugee crisis, focusing on how borders are formed and policed
Forty thousand people died trying to cross international borders in the past decade, with the high-profile deaths along the shores of Europe only accounting for half of the grisly total.
Reece Jones argues that these deaths are not exceptional, but rather the result of state attempts to contain populations and control access to resources and opportunities. "We may live in an era of globalization," he writes, "but much of the world is increasingly focused on limiting the free movement of people."
In Violent Borders, Jones crosses the migrant trails of the world, documenting the billions of dollars spent on border security projects and their dire consequences for countless millions. While the poor are restricted by the lottery of birth to slum dwellings in the aftershocks of decolonization, the wealthy travel without constraint, exploiting pools of cheap labor and lax environmental regulations. With the growth of borders and resource enclosures, the deaths of migrants in search of a better life are intimately connected to climate change, environmental degradation, and the growth of global wealth inequality.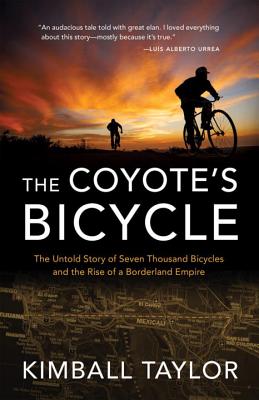 The Coyote's Bicycle – Kimball Taylor
It wasn't surprising when the first abandoned bicycles were found along the dirt roads and farmland just across the border from Tijuana, but before long they were arriving in droves. The bikes went from curiosity, to nuisance, to phenomenon. But until they caught the eye of journalist Kimball Taylor, only a small cadre of human smugglers coyotes and migrants could say how or why they'd gotten there.This is the story of 7,000 bikes that made an incredible journey and one young man from Oaxaca who arrived at the border with nothing, built a small empire, and then vanished.
Taylor follows the trail of the border bikes through some of society's most powerful institutions, and, with the help of an unlikely source, he reconstructs the rise of one of Tijuana's most innovative coyotes. Touching on immigration and globalization, as well as the history of the US/Mexico border, The Coyote's Bicycle is at once an immersive investigation of an outrageous occurrence and a true-crime, rags-to-riches story.
The Year of the Runaways – Sunjeev Sahota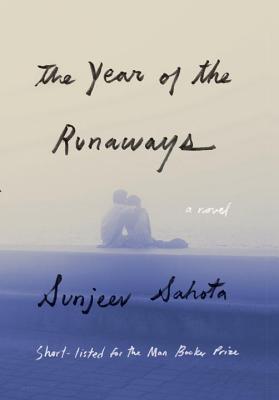 Three young men, and one unforgettable woman, come together in a journey from India to England, where they hope to begin something new to support their families; to build their futures; to show their worth; to escape the past. They have almost no idea what awaits them.
In a dilapidated shared house in Sheffield, Tarlochan, a former rickshaw driver, will say nothing about his life in Bihar. Avtar and Randeep are middle-class boys whose families are slowly sinking into financial ruin, bound together by Avtar's secret. Randeep, in turn, has a visa wife across town, whose cupboards are full of her husband's clothes in case the immigration agents surprise her with a visit.
She is Narinder, and her story is the most surprising of them all.
The Year of the Runaways unfolds over the course of one shattering year in which the destinies of these four characters become irreversibly entwined, a year in which they are forced to rely on one another in ways they never could have foreseen, and in which their hopes of breaking free of the past are decimated by the punishing realities of immigrant life.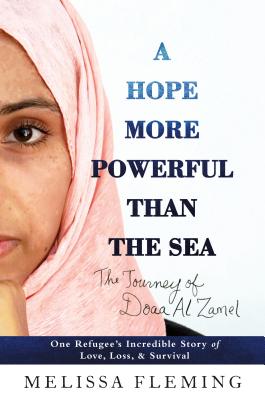 A Hope More Powerful Than the Sea – Melissa Fleming
Melissa Fleming shares the harrowing journey of Doaa Al Zamel, a young Syrian refugee in search of a better life. Doaa and her family leave war-torn Syria for Egypt where the climate is becoming politically unstable and increasingly dangerous. She meets and falls in love with Bassem, a former Free Syrian Army fighter and together they decide to leave behind the hardship and harassment they face in Egypt to flee for Europe, joining the ranks of the thousands of refugees who make the dangerous journey across the Mediterranean on overcrowded and run-down ships to seek asylum overseas and begin a new life. After four days at sea, their boat is sunk by another boat filled with angry men shouting threats and insults. With no land in sight and surrounded by bloated, floating corpses, Doaa is adrift with a child's inflatable water ring around her waist, while two little girls cling to her neck. Doaa must stay alive for them. She must not lose strength. She must not lose hope.
Situated hundreds of miles from any other settlement, deep within the inhospitable desert of northern Kenya where only thorn bushes grow, Dadaab is a city like no other. Its buildings are made from mud, sticks, or plastic. Its entire economy is grey. And its citizens survive on rations and luck. Over the course of four years, Ben Rawlence became a firsthand witness to a strange and desperate place, getting to know many of those who had come seeking sanctuary. Among them are Guled, a former child soldier who lives for football; Nisho, who scrapes an existence by pushing a wheelbarrow and dreaming of riches; Tawane, the indomitable youth leader; and Kheyro, a student whose future hangs upon her education.
In City of Thorns, Rawlence interweaves the stories of nine individuals to show what life is like in the camp, sketching the wider political forces that keep the refugees trapped. Lucid, vivid, and illuminating, City of Thorns is an urgent human story with deep international repercussions, brought to life through the people who call Dabaab home.
With haunting echoes of the current refugee crisis this beautifully illustrated book explores the unimaginable decisions made as a family leave their home and everything they know to escape the turmoil and tragedy brought by war. This book will stay with you long after the last page is turned.
One Green Apple – Eve Bunting, Ted Lewin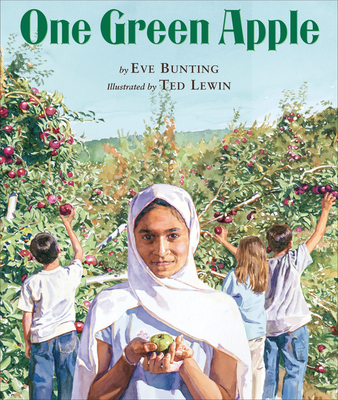 Farah feels alone, even when surrounded by her classmates. She listens and nods but doesn't speak. It's hard being the new kid in school, especially when you're from another country and don't know the language. Then, on a field trip to an apple orchard, Farah discovers there are lots of things that sound the same as they did at home, from dogs crunching their food to the ripple of friendly laughter. As she helps the class make apple cider, Farah connects with the other students and begins to feel that she belongs.
Ted Lewin's gorgeous sun-drenched paintings and Eve Bunting's sensitive text immediately put the reader into another child's shoes in this timely story of a young Muslim immigrant.
A boy must leave his home and find another. He brings with him a teacup full of earth from the place where he grew up, and sets off to sea. Some days, the journey is peaceful, and the skies are cloudless and bright. Some days, storms threaten to overturn his boat. And some days, the smallest amount of hope grows into something glorious. At last, the boy finds land, but it doesn't feel complete . . . until another traveler joins him, bearing the seed to build a new home.
With lyrical text and gorgeous artwork, this poignant picture book is perfect for discussing all of life's toughest challenges a big move, a divorce, long-distance separation, or even the current refugee crisis in a way that's reassuring and inspiring for children and adults alike.
Home of the Brave –  Katherine Applegate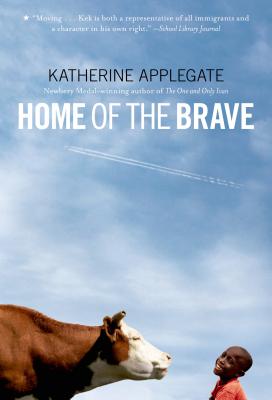 "A beautiful book about a boy named Kek who comes to the strange new world of Minnestoa as a refugee from Sudan." — Meghan
Kek comes from Africa where he lived with his mother, father, and brother. But only he and his mother have survived. Now she's missing, and Kek has been sent to a new home. In America, he sees snow for the first time, and feels its sting. He wonders if the people in this new place will be like the winter cold and unkind. But slowly he makes friends: a girl in foster care, an old woman with a rundown farm, and a sweet, sad cow that reminds Kek of home. As he waits for word of his mother's fate, Kek weathers the tough Minnesota winter by finding warmth in his new friendships, strength in his memories, and belief in his new country.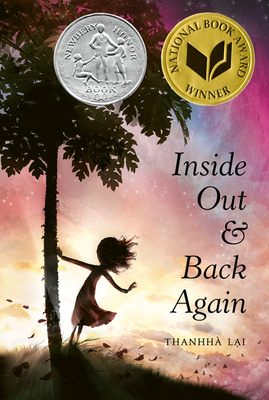 Inside Out & Back Again – Thanhha Lai
Ha has only ever known Saigon: the thrills of its markets, the joy of its traditions, and the warmth of her friends close by. But now the Vietnam War has reached her home. Ha and her family are forced to flee as Saigon falls, and they board a ship headed toward hope–toward America.
This moving story of one girl's year of change, dreams, grief, and healing received four starred reviews, including one from Kirkus which proclaimed it "enlightening, poignant, and unexpectedly funny."
A Long Walk to Water – Linda Sue Park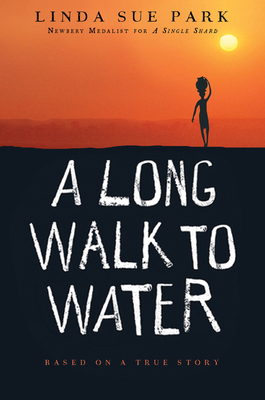 "An amazing story of a boy's separation from his family, struggle for survival on the run, rescue and escape to America, and eventual return to help others.  Based on the true story of a Sudanese refugee who found a way to return and make a difference." — Meghan G.
The New York Times bestseller A Long Walk to Water begins as two stories, told in alternating sections, about two eleven-year-olds in Sudan, a girl in 2008 and a boy in 1985. The girl, Nya, is fetching water from a pond that is two hours' walk from her home: she makes two trips to the pond every day. The boy, Salva, becomes one of the "lost boys" of Sudan, refugees who cover the African continent on foot as they search for their families and for a safe place to stay. Enduring every hardship from loneliness to attack by armed rebels to contact with killer lions and crocodiles, Salva is a survivor, and his story goes on to intersect with Nya's in an astonishing and moving way.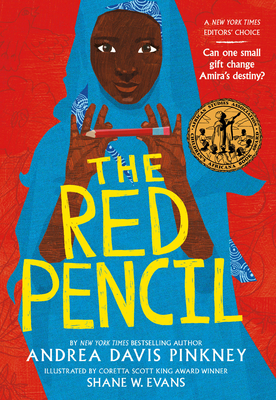 The Red Pencil –  Andrea Davis Pinkney, Shane W. Evans.
The powerful story of one girl's triumphant journey, inspired by true tales of life in Sudan — now in paperback. Life in Amira's peaceful Sudanese village is shattered when Janjaweed attackers arrive, unleashing unspeakable horrors. After losing nearly everything, Amira needs to find the strength to make the long journey on foot to safety at a refugee camp. She begins to lose hope, until the gift of a simple red pencil opens her mind — and all kinds of possibilities.