A look at a few of our most anticipated YA titles of Spring 2021! A reminder that these and more are all available to pre-order through bookpeople.com!
Concrete Rose by Angie Thomas – coming January 12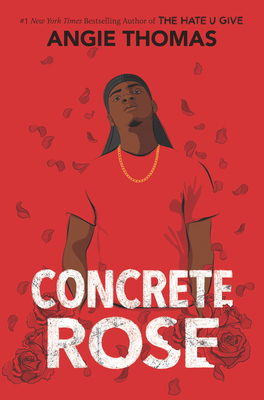 We've been waiting for Concrete Rose for what seems like FOREVER, and it's finally *almost* here! If you've read Angie Thomas' The Hate U Give (if you haven't, please make that one of your 2021 reading goals) then you are familiar with Maverick Rose. This book focuses on his story, growing up the son of a former gang legend and trying to navigate life as a 17-year-old in Garden Heights, dealing for the King Lords, trying to help his mom, who works two jobs. Then, he finds out he's going to be a father… With deep pressure and responsibilities as both a father and a son, we follow Mav's journey in this new novel about revenge and loyalty from award-winning author Angie Thomas.
The Knockout by Sajni Patel – coming January 26 – Tune into our event with the author!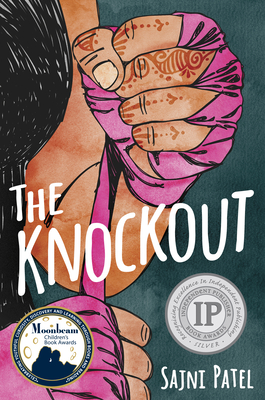 "I trained in Muay Thai for a few years, and Patel has perfectly captured the love for a sport, for training, for technique. I always had to navigate people seeing martial arts as violent and it really touched my heart to read about Kareena's passion for the strategy and elegance of the sport… Kareena also must navigate her relationship with the Desi community in Texas: not being feminine enough for what's expected of her, not being devoted like others around her, and her parents not wanting to pressure her to be a part of that community. All these complications and how one person's dream can bring people together made for such an incredible, inspiring story about a girl who discovers that being true to yourself is the strongest thing you can be." – Gina
Yolk by Mary H.K. Choi – Coming March 2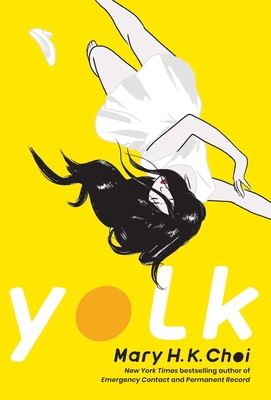 "In Yolk, two estranged sisters come together in a time of need. Sounds simple, but family is NEVER SIMPLE, and Mary H.K. Choi knows it. So she tears it apart and breaks it down, pulling readers into the messy, complicated, uncomfortable, ugly, and yes, the beautiful core of family relationships. Choi's writing is smart and captivating as ever, a master of the character-driven story who breathes life into people, time, and place. Jayne and June's tale tells of jealousy and anger, forgiveness and hope, weaved and layered with issues of body image, mental health, depression, and loss. There is so much to unpack here– take your time." – Eugenia
Somewhere Between Bitter and Sweet by Laekan Zea Kemp – Coming April 6th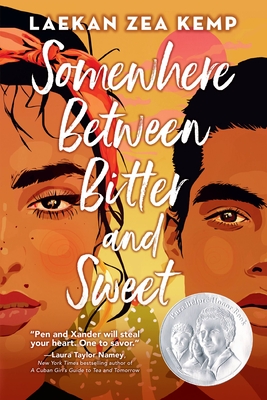 Somewhere Between Bitter and Sweet tells the story of Penelope and Xander, whose dreams and frustrations coalesce when they meet at Nacho's Tacos, Pen's family's restaurant. Laekan Zea Kemp's story of family, love, and food sounds like a delicious treat we all need in this new year. We love celebrating a local debut author, so you'll be hearing a lot more about Laekan Zea Kemp from us in the coming months… Signed, personalized copies are available now through our website!