Happy Election Day, y'all! Already voted and need something to unwind with? Want something to do if you're waiting in line at the polls? Our booksellers have got your back! Read on to find out which titles have their attention this week, and make sure you VOTE!
---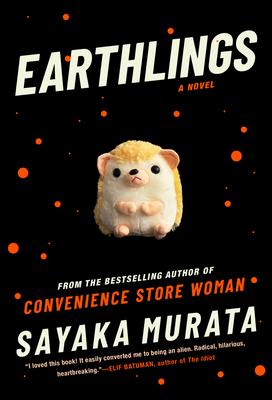 Earthlings by Sayaka Murata
One of the strangest and most bizarre books I've ever had the pleasure to read. I loved it. Murata brings out the worst of societal pressures and what it means to be an Earthling or an alien. Murata has a way of writing characters who rationalize the worst possible situations and make it their own. It is an incredibly dark, at times humorous and absurd. I felt such a huge array of emotions empathizing with the variety of characters. This is the first time I've read from her and I really look forward to reading more from Murata and the translator! 
— Andres
Jack by Marilynne Robinson
I don't even know where to start. Marilynne Robinson is legendary and her mind is as infinite and precise and unfathomable as the cosmos.
— Lindsey
Lightfall by Tim Probert
A young girl and an aspiring hero on an epic quest they don't even recognize? Yes, please! Tim Probert's tale starts small and grows with each reveal as threads braid into a unique world history of magic, calamity, and dangerous forces of evil. With evocative panel-to-panel work wild diversity of otherworldly races, he sets up mystery after mystery, tantalizing with clues and leaving us breathless for the second volume of Lightfall: The Girl & The Galdurian, as familiar as your favorite dessert but made exotic by an imaginative chef!
— Griffin
---
Still looking for more recommendations? Find so many more online at BookPeople.com!