September means two things: The summer's coming to a close (sad), but the book releases keep getting hotter (yay!). This week's fare brings us second books from a few of our favorites, thought-provoking non-fiction, and reads with virtual events for 'em! Read on for more!
---
Loving Sports When They Don't Love You Back: Dilemmas of the Modern Fan by Jessica Luther and Kavitha A. Davidson
Triumphant wins, gut-wrenching losses, last-second shots, underdogs, competition, and loyalty—it's fun to be a fan. But when a football player takes a hit to the head after yet another study has warned of the dangers of CTE, or when a team whose mascot was born in an era of racism and bigotry takes the field, or when a relief pitcher accused of domestic violence saves the game, how is one to cheer? Welcome to the club for sports fans who care too much.
In Loving Sports When They Don't Love You Back, acclaimed sports writers Jessica Luther and Kavitha A. Davidson tackle the most pressing issues in sports, why they matter, and how we can do better. For the authors, "sticking to sports" is not an option—not when our taxes are paying for the stadiums, and college athletes aren't getting paid at all. But simply quitting a favorite team won't change corrupt and deplorable practices, and the root causes of many of these problems are endemic in our wider society. An essential read for modern fans, Loving Sports When They Don't Love You Back challenges the status quo and explores how we might begin to reconcile our conscience with our fandom.
You won't want to miss our virtual book launch event with Jessica Luther and Kavitha Davidson on September 10th at 7PM CDT with an audience Q&A to follow. Tickets and an opportunity to get a signed, personalized book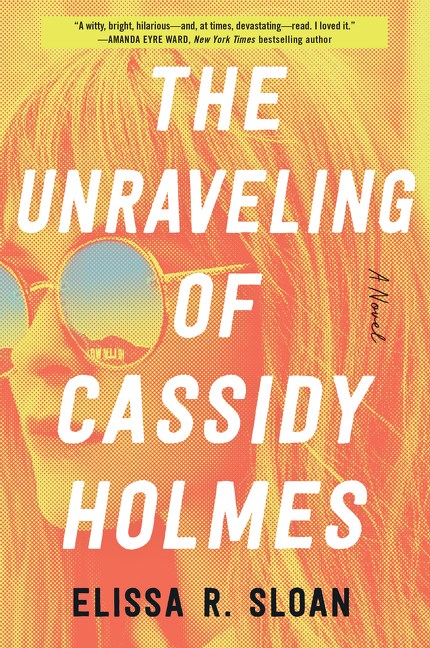 The Unraveling of Cassidy Holmes by Elissa R. Sloan
In vein of Daisy Jones & The Six and Everything I Never Told You, this debut novel probes the dark side of fame after a former pop star ends her own life. Cassidy Holmes isn't just a celebrity.
She is "Sassy Gloss," the fourth member of the hottest pop group America has ever seen. Before Britney stunned with "Toxic," before Christina went dirrty, Gloss was the pop act that everyone idolized. Fans couldn't get enough of them, their music, and the drama that followed them like moths to a flame—until the group's sudden implosion in 2002. And at the center of it all was Sassy Cassy, the Texan with a signature smirk that had everyone falling for her.
But now she's dead. Suicide.
The world is reeling from this unexpected news, but no one is more shocked than the three remaining bandmates. Fifteen years ago, Rose, Merry, and Yumi had been the closest to Cassidy, and this loss is hitting them hard. Before the group split, they each had a special bond with Cassidy—truths they told, secrets they shared. After years apart, each is wondering: what could they have done?
Told in multiple perspectives—including Cassidy herself—and different timelines, this is a behind-the-scenes look into the rise and fall of a pop icon, and a penetrating examination of the dark side of celebrity and the industry that profits from it.
This is a standout debut that has booksellers excited! Join us for a virtual book launch with Elissa R. Sloan and local favorite, Amanda Eyre Ward on September 3rd at 7PM CDT. It's completely free, too–RSVP here!
All the Devils Are Here by Louise Penny
The 16th novel by #1 bestselling author Louise Penny finds Chief Inspector Armand Gamache of the Sûreté du Quebec investigating a sinister plot in the City of Light
On their first night in Paris, the Gamaches gather as a family for a bistro dinner with Armand's godfather, the billionaire Stephen Horowitz. Walking home together after the meal, they watch in horror as Stephen is knocked down and critically injured in what Gamache knows is no accident, but a deliberate attempt on the elderly man's life.

When a strange key is found in Stephen's possession it sends Armand, his wife Reine-Marie, and his former second-in-command at the Sûreté, Jean-Guy Beauvoir, from the top of the Tour d'Eiffel, to the bowels of the Paris Archives, from luxury hotels to odd, coded, works of art.

It sends them deep into the secrets Armand's godfather has kept for decades.

A gruesome discovery in Stephen's Paris apartment makes it clear the secrets are more rancid, the danger far greater and more imminent, than they realized.

Soon the whole family is caught up in a web of lies and deceit. In order to find the truth, Gamache will have to decide whether he can trust his friends, his colleagues, his instincts, his own past. His own family.

For even the City of Light casts long shadows. And in that darkness devils hide.
The Lying Life of Adults by Elena Ferrante
Giovanna's pretty face is changing, turning ugly, at least so her father thinks. Giovanna, he says, looks more like her Aunt Vittoria every day. But can it be true? Is she really changing? Is she turning into her Aunt Vittoria, a woman she hardly knows but whom her mother and father clearly despise? Surely there is a mirror somewhere in which she can see herself as she truly is.
Giovanna is searching for her reflection in two kindred cities that fear and detest one another: Naples of the heights, which assumes a mask of refinement, and Naples of the depths, a place of excess and vulgarity. She moves from one to the other in search of the truth, but neither city seems to offer answers or escape.
Named one of 2016's most influential people by TIME Magazine and frequently touted as a future Nobel Prize-winner, Elena Ferrante has become one of the world's most read and beloved writers. With this new novel about the transition from childhood to adolescence to adulthood, Ferrante proves once again that she deserves her many accolades. In The Lying Life of Adults, readers will discover another gripping, highly addictive, and totally unforgettable Neapolitan story.
Transcendent Kingdom by Yaa Gyasi
*SIGNED COPIES AVAILABLE*
Yaa Gyasi's stunning follow-up to her acclaimed national best seller Homegoing is a powerful, raw, intimate, deeply layered novel about a Ghanaian family in Alabama.
Gifty is a sixth-year PhD candidate in neuroscience at the Stanford University School of Medicine studying reward-seeking behavior in mice and the neural circuits of depression and addiction. Her brother, Nana, was a gifted high school athlete who died of a heroin overdose after an ankle injury left him hooked on OxyContin. Her suicidal mother is living in her bed. Gifty is determined to discover the scientific basis for the suffering she sees all around her. But even as she turns to the hard sciences to unlock the mystery of her family's loss, she finds herself hungering for her childhood faith and grappling with the evangelical church in which she was raised, whose promise of salvation remains as tantalizing as it is elusive. Transcendent Kingdom is a deeply moving portrait of a family of Ghanaian immigrants ravaged by depression and addiction and grief—a novel about faith, science, religion, love. Exquisitely written, emotionally searing, this is an exceptionally powerful follow-up to Gyasi's phenomenal debut.
Of Transcendent Kingdom, Eugenia says, "Yaa Gyasi marked me forever as a reader with her debut, Homegoing, and I've been waiting for her second book ever since. [Transcendent Kingdom is ]wrapped in writing so powerful, it will rip your heart out." Don't miss out on it!
The Last Story of Mina Lee by Nancy Jooyoun Kim
A profoundly moving and unconventional mother-daughter saga, The Last Story of Mina Lee illustrates the devastating realities of being an immigrant in America.
Margot Lee's mother, Mina, isn't returning her calls. It's a mystery to twenty-six-year-old Margot, until she visits her childhood apartment in Koreatown, LA, and finds that her mother has suspiciously died. The discovery sends Margot digging through the past, unraveling the tenuous invisible strings that held together her single mother's life as a Korean War orphan and an undocumented immigrant, only to realize how little she truly knew about her mother.

Interwoven with Margot's present-day search is Mina's story of her first year in Los Angeles as she navigates the promises and perils of the American myth of reinvention. While she's barely earning a living by stocking shelves at a Korean grocery store, the last thing Mina ever expects is to fall in love. But that love story sets in motion a series of events that have consequences for years to come, leading up to the truth of what happened the night of her death.

Told through the intimate lens of a mother and daughter who have struggled all their lives to understand each other, The Last Story of Mina Lee is a powerful and exquisitely woven debut novel that explores identity, family, secrets, and what it truly means to belong.
Punching the Air by Ibi Zoboi and Yusef Salaam
From award-winning, bestselling author Ibi Zoboi and prison reform activist Yusef Salaam of the Exonerated Five, comes a powerful YA novel in verse about a boy who is wrongfully incarcerated. Perfect for fans of Jason Reynolds, Walter Dean Myers, and Elizabeth Acevedo.
The story that I thought
was my life
didn't start on the day
I was born
Amal Shahid has always been an artist and a poet. But even in a diverse art school, he's seen as disruptive and unmotivated by a biased system. Then one fateful night, an altercation in a gentrifying neighborhood escalates into tragedy. "Boys just being boys" turns out to be true only when those boys are white.
The story that I think
will be my life
starts today
Suddenly, at just sixteen years old, Amal's bright future is upended: he is convicted of a crime he didn't commit and sent to prison. Despair and rage almost sink him until he turns to the refuge of his words, his art. This never should have been his story. But can he change it?
With spellbinding lyricism, award-winning author Ibi Zoboi and prison reform activist Yusef Salaam tell a moving and deeply profound story about how one boy is able to maintain his humanity and fight for the truth, in a system designed to strip him of both.
A Girl is A Body of Water by Jennifer Nansubuga Makumbi
International-award-winning author Jennifer Nansubuga Makumbi's novel is a sweeping and powerful portrait of a young girl and her family: who they are, what history has taken from them, and—most importantly—how they find their way back to each other.
In her twelfth year, Kirabo, a young Ugandan girl, confronts a piercing question that has haunted her childhood: who is my mother? Kirabo has been raised by women in the small village of Nattetta—her grandmother, her best friend, and her many aunts, but the absence of her mother follows her like a shadow. Complicating these feelings of abandonment, as Kirabo comes of age she feels the emergence of a mysterious second self, a headstrong and confusing force inside her at odds with her sweet and obedient nature.
Seeking answers, Kirabo begins spending afternoons with Nsuuta, a local witch, trading stories and learning not only about this force inside her, but about the woman who birthed her, who she learns is alive but not ready to meet. Nsuuta also explains that Kirabo has a streak of the "first woman"—an independent, original state that has been all but lost to women.
Kirabo's journey to reconcile her rebellious origins, alongside her desire to reconnect with her mother and to honor her family's expectations, is rich in the folklore of Uganda and an arresting exploration of what it means to be a modern girl in a world that seems determined to silence women. Makumbi's unforgettable novel is a sweeping testament to the true and lasting connections between history, tradition, family, friends, and the promise of a different future.
His Only Wife by Peace Adzo Medie
Afi Tekple is a young seamstress in Ghana. She is smart; she is pretty; and she has been convinced by her mother to marry a man she does not know. Afi knows who he is, of course—Elikem is a wealthy businessman whose mother has chosen Afi in the hopes that she will distract him from his relationship with a woman his family claims is inappropriate. But Afi is not prepared for the shift her life takes when she is moved from her small hometown of Ho to live in Accra, Ghana's gleaming capital, a place of wealth and sophistication where she has days of nothing to do but cook meals for a man who may or may not show up to eat them. She has agreed to this marriage in order to give her mother the financial security she desperately needs, and so she must see it through. Or maybe not?
His Only Wife is a witty, smart, and moving debut novel about a brave young woman traversing the minefield of modern life with its taboos and injustices, living in a world of men who want their wives to be beautiful, to be good cooks and mothers, to be women who respect their husbands and grant them forbearance. And in Afi, Peace Medie has created a delightfully spunky and relatable heroine who just may break all the rules.
Who We're Reading When We're Reading Murakami by David Karashima
From Uriel: "Author and translator David Karashima attempts to pull back the curtain on the Murakami machine in Who We're Reading When We're Reading Murakami—taking the focus off of Haruki Murakami himself and instead training the spotlight on the translators and editors behind that success. Though it upends any notion that Murakami became some kind of overnight sensation on the strength of his work alone, 'Who We're Reading' is illuminating in many ways. Karashima not only unpacks the tricky business of translating for an English-speaking audience, but how publishers market an author as a brand and elevate them to literary acclaim. All the while, we're introduced to a wily bunch of of backers that nurtured the voice and persona of the reclusive Murakami. Fascinating, cerebral and engaging, Karashima's penned a book Murakami fanatics and completionists alike will want to grab ahold of."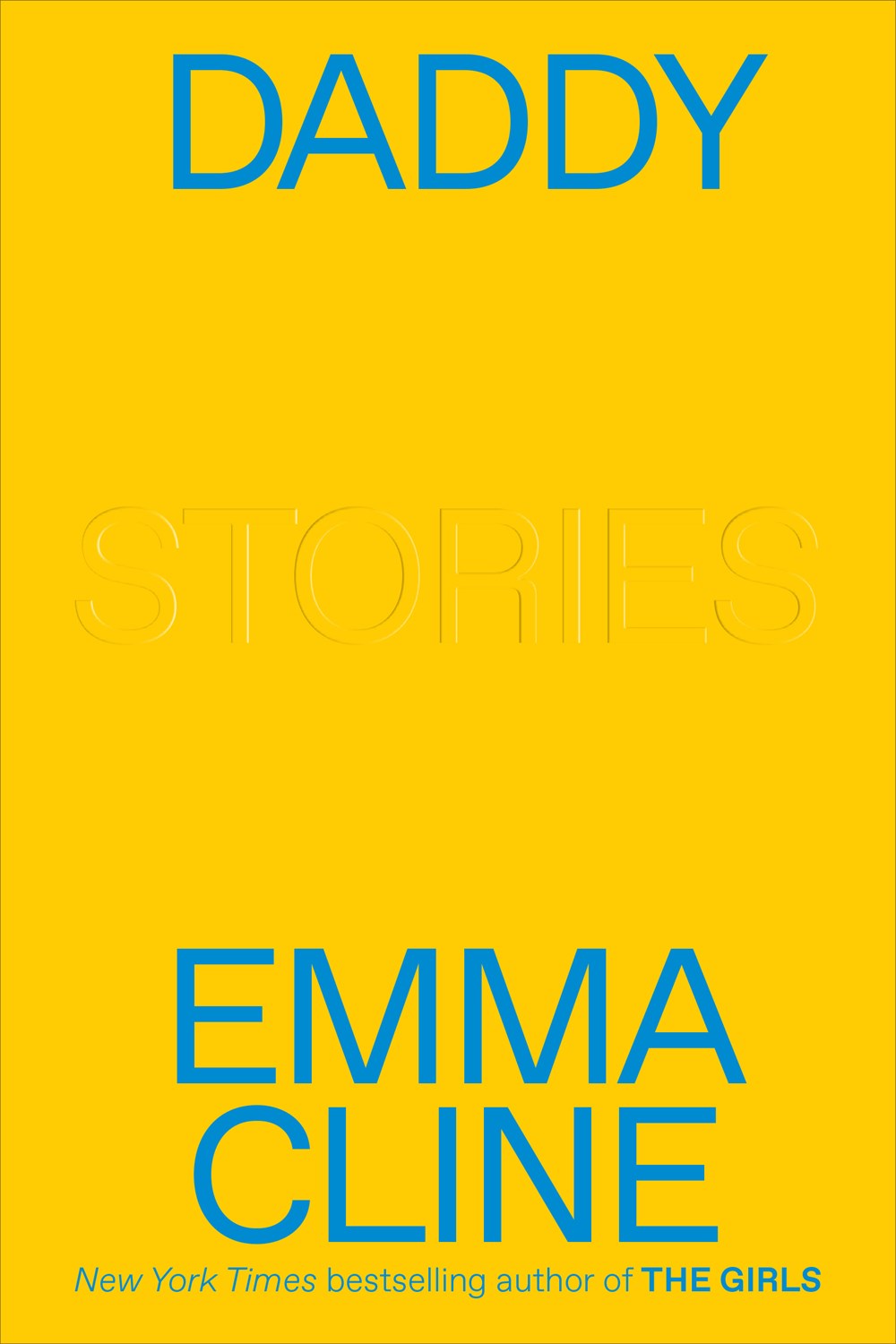 Daddy: Stories by Emma Cline
From The New York Times bestselling author of The Girls comes an eagerly anticipated story collection exploring the dark corners of human experience.
An absentee father collects his son from boarding school after a shocking act of violence. A nanny to a celebrity family hides out in Laurel Canyon in the aftermath of a tabloid scandal. A young woman sells her underwear to strangers. A notorious guest arrives at a placid, not-quite rehab in the Southwest.
In ten remarkable stories, Emma Cline portrays moments when the ordinary is disturbed, when daily life buckles, revealing the perversity and violence pulsing under the surface. She explores characters navigating the edge, the limits of themselves and those around them: power dynamics in families, in relationships, the distance between their true and false selves. They want connection, but what they provoke is often closer to self-sabotage. What are the costs of one's choices? Of the moments when we act, or fail to act? These complexities are at the heart of Daddy, Emma Cline's sharp-eyed illumination of the contrary impulses that animate our inner lives.
The Inheritance Games by Jennifer Lynn Barnes
Avery Grambs has a plan for a better future: survive high school, win a scholarship, and get out. But her fortunes change in an instant when billionaire Tobias Hawthorne dies and leaves Avery virtually his entire fortune. The catch? Avery has no idea why — or even who Tobias Hawthorne is.
To receive her inheritance, Avery must move into sprawling, secret passage-filled Hawthorne House, where every room bears the old man's touch — and his love of puzzles, riddles, and codes. Unfortunately for Avery, Hawthorne House is also occupied by the family that Tobias Hawthorne just dispossessed. This includes the four Hawthorne grandsons: dangerous, magnetic, brilliant boys who grew up with every expectation that one day, they would inherit billions. Heir apparent Grayson Hawthorne is convinced that Avery must be a con-woman, and he's determined to take her down. His brother, Jameson, views her as their grandfather's last hurrah: a twisted riddle, a puzzle to be solved. Caught in a world of wealth and privilege, with danger around every turn, Avery will have to play the game herself just to survive.
Jennifer Lynn Barnes will be with us live on September 4th at 6PM CDT alongside Ellie Marney for a celebration of their respective new releases! Tickets available now—won't you join us!
Unforgetting: A Memoir of Family, Migration, Gangs, and Revolution in the Americas by Roberto Lovato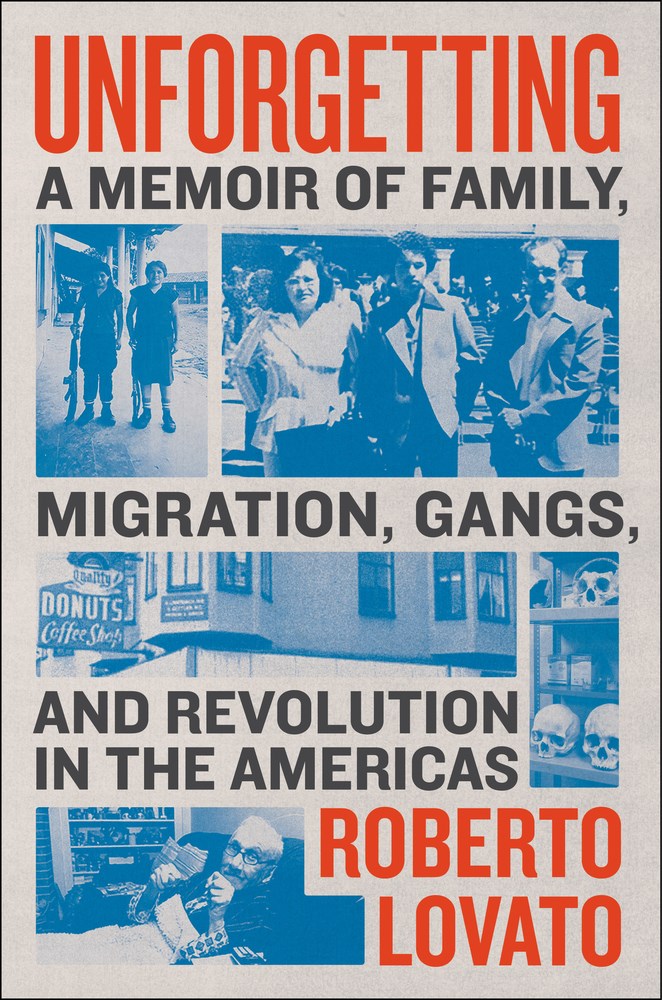 A timely and no-holds-barred tale of gang life, guerilla warfare, immigration, and intergenerational trauma, Robert Lovato's memoir and cultural critique reflects on his multifaceted life and examines many of the self-serving myths underlying modern American culture.
The child of Salvadoran immigrants, Roberto Lovato grew up in 1970s California. Joining a gang in his teens, he witnessed a friend take a bullet to the face in a coke deal gone bad and survived his own shooting. He eventually traded the violence of the streets for wartime El Salvador where he joined the guerilla movement against its corrupt, fraudulent military government.
As a child, Roberto endured beatings and humiliations driven by his father Ramón's anger—a rage rooted in his own childhood in El Salvador. Raised in extreme poverty in the countryside during the time of La Matanza—in which tens of thousands of indigenous peoples were killed in the span of a few months—young Ramón also spent time in a brothel and as the leader of a small band of thieves on the streets of San Salvador. Roberto looks back to the pain of his father's youth and examines both how he survived a life straddling intersecting underworlds of family secrets, traumatic silence, and criminal black-market goods and guns, and how these forces impacted his father's life and subsequently Roberto's own.
Returning from El Salvador, Roberto channeled his own pain into activism and journalism, focusing his attention on how intergenerational trauma affects individual lives and societies. In Unforgetting, he makes the political personal, interweaving his story and that of his father with wider social issues, including gang life—notably that of MS-13—and the immigration crisis, to reveal the profound ties between El Salvador and the United States that have fueled the rise of both of these issues.
Recommended for You by Laura Silverman
To All the Boys I've Loved Before meets You've Got Mail in this charming and hilarious rom-com following two teen booksellers whose rivalry is taken to the next level as they compete for the top bookseller bonus.
When her boss announces a holiday bonus to the person who sells the most books, Shoshanna sees an opportunity to at least fix her car, if none of her other problems. The only person standing in her way? New hire Jake Kaplan.
Shoshanna Greenberg loves working at Once Upon, her favorite local bookstore. And with her moms fighting at home and her beloved car teetering on the brink of death, the store has become a welcome escape.
Jake is an affront to everything Shoshanna stands for. He doesn't even read! But somehow his sales start to rival hers. Jake may be cute (really cute), and he may be an eligible Jewish single (hard to find south of Atlanta), but he's also the enemy, and Shoshanna is ready to take him down.
But as the competition intensifies, Jake and Shoshanna grow closer and realize they might be more on the same page than either expects…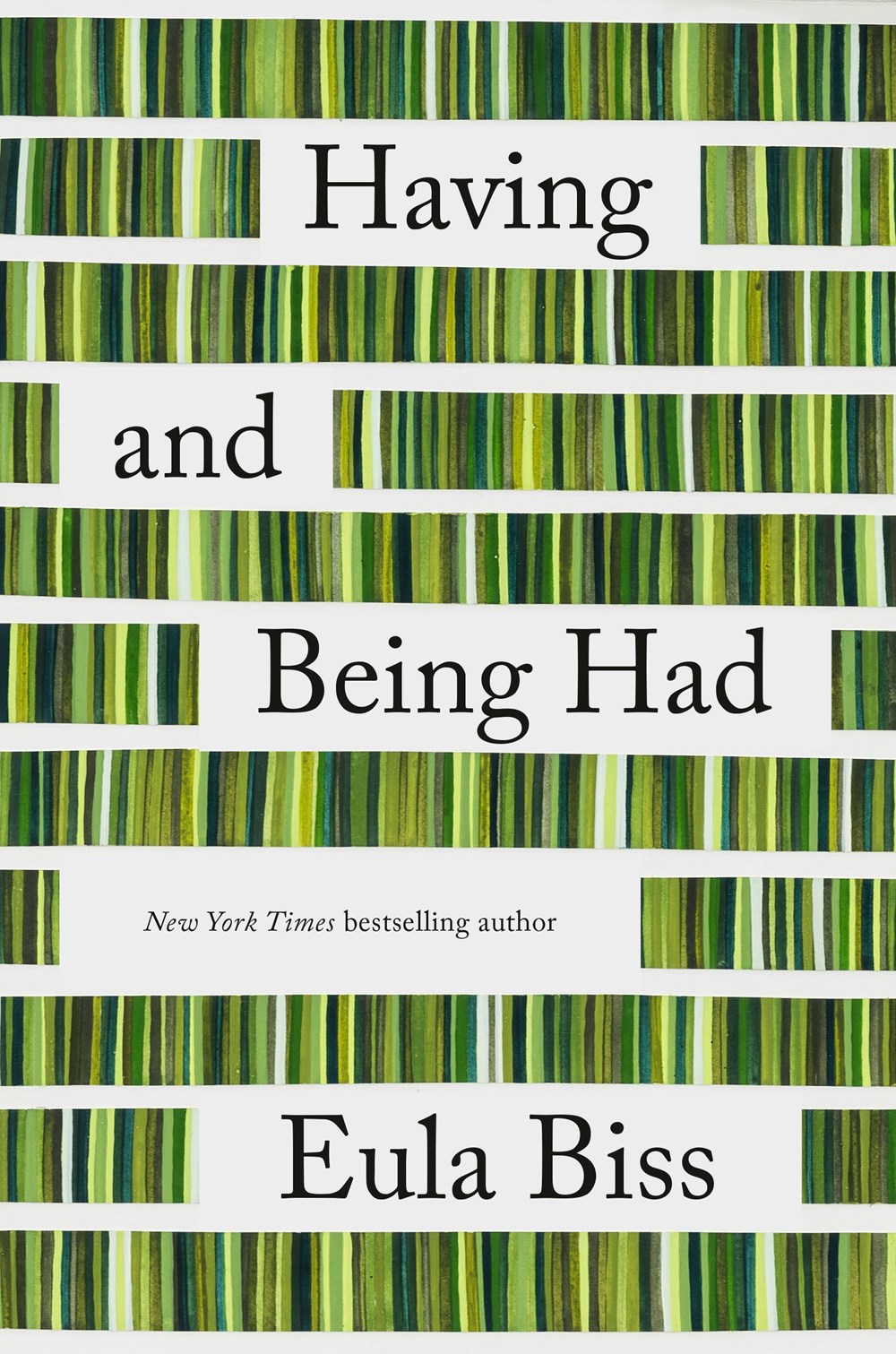 Having and Being Had by Eula Biss
A timely and arresting new look at affluence by the New York Times bestselling author of On Immunity and Notes from No Man's Land
"My adult life can be divided into two distinct parts," Eula Biss writes, "the time before I owned a washing machine and the time after." Having just purchased her first home, the poet and essayist now embarks on a provocative exploration of the value system she has bought into. Through a series of engaging exchanges—in libraries and laundromats, over barstools and backyard fences—Having and Being Had examines our assumptions about class and property and the ways we internalize the demands of capitalism. Described by The New York Times as a writer who "advances from all sides, like a chess player," Biss offers an uncommonly immersive and deeply revealing new portrait of work and luxury, of accumulation and consumption, of the value of time and how we spend it. Ranging from IKEA to Beyoncé to Pokemon, Biss asks, of both herself and her class, "In what have we invested?"
Now in Paperback
When No One Is Watching by Alyssa Cole
The Testaments by Margaret Atwood
The Institute by Stephen King
Nothing To See Here by Kevin Wilson
On Fire by Naomi Klein
Red at the Bone by Jacqueline Woodson
---
These titles and more are available for purchase in-store or online from BookPeople today.
You can refer to this page to understand availability and find our more about curbside pickup service here.