Hi friends! We're introducing a new blog series so you can better get to know your friendly, local booksellers! This month we're featuring Thomas W, a true BookPeople staple, known for his unmatched character voices at storytime and supreme Dungeon Master skills. You can always count on Thomas for good humor and camaraderie! An expert of sci-fi/fantasy, history, and Kids books– especially middle grade or anything mythology related– Thomas always has a great book recommendation for you… or 10!
How long have you worked at BookPeople?
TW: Longer than I care to admit.
What is your favorite thing about working here?
TW: I've always said my favorite thing is watching a kid's eyes light up when they find the book that makes them a reader.
If you could be any animal, what would you be?
TW: Bear
What book will you continue to reread throughout your life?
TW: The Hobbit
What is your favorite literary quote?
TW: "The building was on fire, and it wasn't my fault."
Who's the most exciting person you've met through BookPeople?
TW:LeVar Burton
What would be your first buy if you won the lottery?
TW: I'd buy my mother's next door neighbor's house so my mother could have a double lot to rebuild on.
You have a time machine and one week to spend in any historical era. Where/when would you go?
TW: There's so many tempting things, but I have to say Dallas 11/22/63. I want to know who the second shooter was.
What would you like inscribed on your tombstone?
TW: "He was good."
What are you watching on Netflix right now?
TW: Does Disney+ count? If so Star Wars Clone Wars the cartoon. If not, Star Trek Voyager.
Who would you like to be cast as you in a movie about yourself?
TW: Animal House-era Belushi.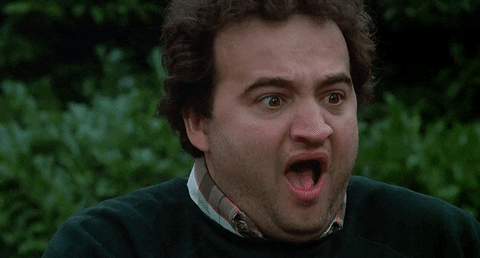 Thomas recommends: