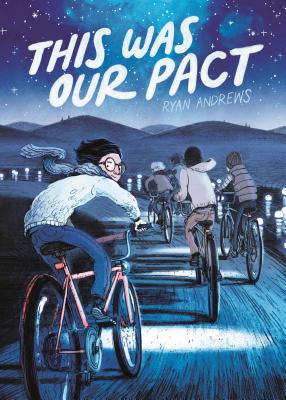 This Was Our Pact by Ryan Andrews
Ever since I was as tall as a stack of books (a unit of measurement I use strategically to apply to any age), I found escape in a good read. Timeless, enchanting, and wildly imaginative, This Was Our Pact joins the company of my favorite literary escapes, Alice in Wonderland and James and the Giant Peach, to be the next classic in kid's fables. Ryan Andrew's moony dream of a graphic novel pierces through the glamour of adult knowingness, inviting kids and adults alike to accompany star-chasers Ben and Nathaniel on their adventure of a lifetime. A bicycle-riding bear in its natural habitat, a fee-for-service witch quite unlike your garden variety fairy godmother, and sticky glowworm stars—what more can you ask for?
–Olivia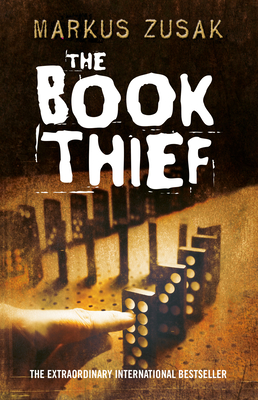 The Book Thief  by Markus Zusak
I read this book in middle school, a time when I hated reading, and I was pleasantly surprised by how much I liked it. This was the first and only book that ever made me cry. It was also the first book I actually finished. I disliked fiction until I read this book.
–Allie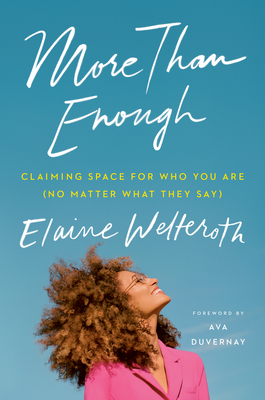 More Than Enough by Elaine Welteroth
No matter what creed, race, sexual orientation or gender we all face some form of oppression. More Than Enough made me feel a deep personal connection with Elaine. I implore you to read this book to be aware that the struggle is real, but you're able to surpass whatever comes your way. When you feel you're the only one of you in whatever space, know there's reason and purpose behind it. You're here to break social barriers and create a path for those who will follow behind you. This book is definitely one I will reach for again in times I'm feeling low. I recommend this book to those out there who need to hear words of encouragement and wisdom. You do have purpose and you are enough.
–RC
---
Be sure to come back next week and find out what your BookFriends are reading. You may just find your next favorite read!