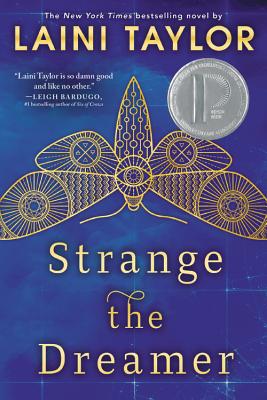 By Laini Taylor:
I just started Lani Taylor's AMAZING novel, Strange the Dreamer. This book follows Lazlo Strange, a story teller and a dreamer. For most of his life, Lazlo has followed a trail of breadcrumbs to learn anything he can about the lost city of Weep and now he finally has a chance to come face to face with his dream.
I have been absolutely melting over this sweetie-pie of a character and am obsessed with Lani Taylor's rich world building and language. This is a series that you should definitely pick up if you haven't already!
—Lilli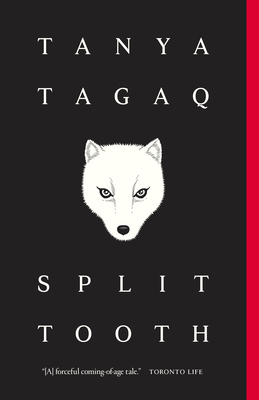 Within the first few pages I was immediately engaged. There's no way of properly describing the format of this book to do it justice because each page is different from the last. Tagaq creates dream-like narratives that place the reader looking from the outside in. If you are in the market for a book that describes hurt, betrayal, and wanderlust then read this book. A coming of age book that isn't for the lighthearted individual, but must be read to understand that even those at a young age suffer from struggle that must be shed into the light. 
—RC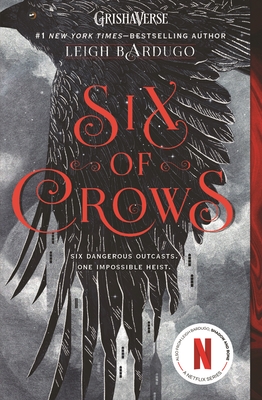 By Leigh Bardugo
Set in the world of Bardugo's Grishaverse, Six of Crows follows criminal prodigy Kaz Brekker as he is offered the chance of a lifetime: an impossible heist to break into the one of the most secure prisons on earth. For Kaz, the only thing crazier than accepting such a challenge would be turning it down. With a newly-forged team of skilled outcasts, Kaz begins to plan. But will such an incompatible group be able to pull off such an impossible task? Bardugo's mesmerizing writing in this tightly-plotted heist novel will leave readers breathless until the final page. Be sure to pick up the sequel, Crooked Kingdom, to finish up the adventure!
—Madeline