By Brian Panowich:
Sequel to Panowich's award-winning debut, we've been waiting for LIKE LIONS for four years! Picking up a few months after BULL MOUNTAIN left off, LIKE LIONS takes us in for another thrilling ride with the Sheriff toeing the line between his loyalties to his line of work and to his criminal family, especially in the wake of the devastation that BULL MOUNTAIN wrought. When a rival criminal organization starts leaving a swath of bodies in Bull Mountain, Sheriff Clayton Burroughs is going to need to figure out a way to stop them and bury his bloody past for good. We're so excited to be hosting an event with this incredibly new voice in crime fiction TOMORROW, May 1st at 7PM. Join us!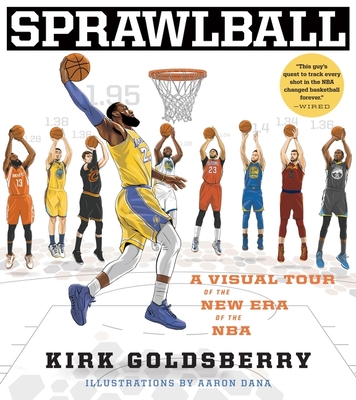 Sprawlball
By Kirk Goldsberry
Thanks to Kirk Goldsberry, basketball analytics has never looked prettier, been more understandable, or had more of a positive effect on the game. His latest, SPRAWLBALL is a bold new vision basketball, presenting an innovative, cutting-edge look at the sport based on the latest research, as well as a visual and infographic feast for fans.We're thrilled that Goldsberry is going to be here FRIDAY, May 3rd at 7PM—don't miss this exciting breakdown of the game with a master!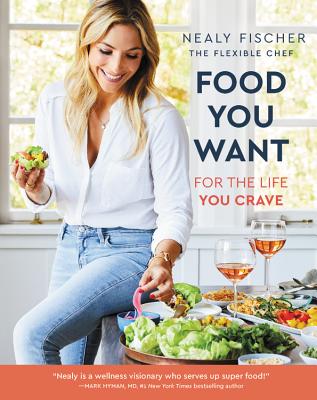 Food You Want
By Nealy Fischer:
For craveable healthy food that makes you feel as good as the food tastes, look no further than Nealy Fischer's latest FOOD YOU WANT cookbook, designed with the busy life in mind. Founder of The Flexible Chef, Nealy Fischer provides 100 clean, fresh, and GLUTEN-FREE recipes in FOOD YOU WANT, showing eaters how to mix, match and substitute ingredients by mastering Nealy's Flexible Flips! Join us June 23rd at 5PM, for a discussion about favorite foods (that are healthy too!) with The Flexible Chef, Nealy Fischer!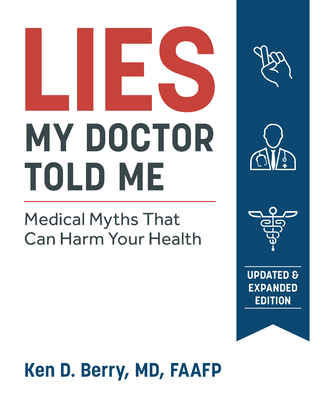 Lies My Doctor Told Me
By Dr. Ken Berry:
An expanded and updated edition of Dr. Ken Berry's LIES MY DOCTOR TOLD ME, this book pulls out all the scientific stops to dispel the myths and misinformation that have been perpetuated by the medical and food industries for decades. Covering topics like fat intake, the truth about whole wheat, and role of dairy as well as much more, Dr. Berry's LIES MY DOCTOR TOLD ME is a wealth of information. Plus! Dr. Berry will be here on June 27th at 7PM to speak about and sign his book in person!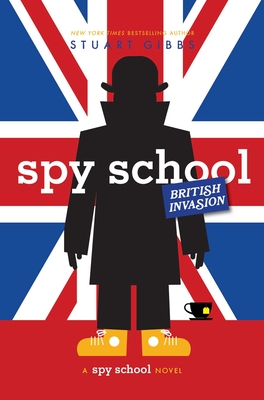 Spy School British Invasion
By Stuart Gibbs:
The seventh book in the Spy School series by Stuart Gibbs is finally here! Don't miss the exciting SPY SCHOOL BRITISH INVASION, where superspy middle-schooler Ben Ripley goes rogue from the CIA and joins MI6 in order to track down the enigmatic leader of SPYDER in their very last chance to take down the evil organization! We're ecstatic that Stuart Gibbs is going to be at the Summer Reading Splash this year, the book festival for middle-grade readers presented by 5 Book Dive! Join us Saturday, May 18th, starting at 9:30 AM for a day of fun with your favorite authors!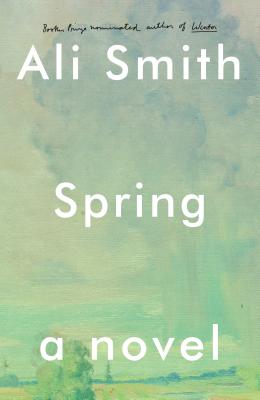 Spring
By Ali Smith:
AUTUMN, WINTER, and now SPRING—the third book in Ali Smith's seasonal quartet is here. With an eye to the migrancy of story over time and riffing on PERICLES, one of Shakespeare's most resistant and rollicking works, Ali Smith tells the impossible tale of an impossible time. In a time of walls and lockdown, Smith opens the door.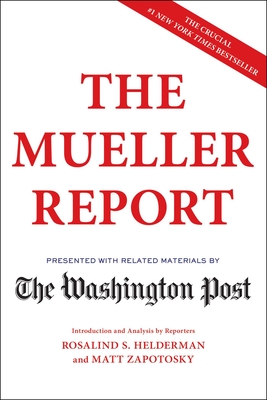 The Mueller Report
By The Washington Post:
The Mueller inquiry focuses on Donald Trump, his presidential campaign, and Russian interference in the 2016 election, and draws on the testimony of dozens of witnesses and the work of some of the country's most seasoned prosecutors. essential reading for all American citizens. THE MUELLER REPORT by the Washington Post includes the Special Counsel's report a well as an exclusive analysis by the staff of the Washington Post, a timeline of major events, a guide to individuals involved, and key documents in the Special Counsel's investigation.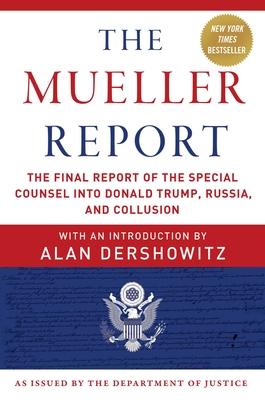 The Mueller Report
By Robert S. Mueller, III, Special Counsel's Office U.S. Department of Justice, Alan Dershowitz:
The complete and unedited/unaltered full text of the report from Attorney General Robert S. Mueller III, one of the most talked about investigations in American political history. Read for yourself exactly what Mueller wrote and decide what it means, without outside bias creep. Word for word, this book is presented exactly as the Attorney General released it, with no positioning, commentary, or framing apparatus.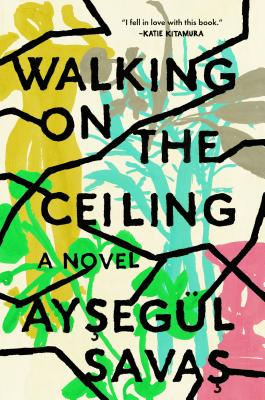 Walking on the Ceiling
By Aysegül Savas:
Nunu, a young woman from Istanbul moves to Paris and, one day outside of a bookstore, meets the writer she's always admired. As their friendship grows in talks that last late into the night, Nunu tells the writer about her life and childhood—idyllic recountings that detail elaborate childhood games and romanticized family meals. But the further she divulges, the more she must confront the realities of her past in this wise and unguarded coming of age novel. Walking on the Ceiling is a mesmerizing debut from Aysegül Savas about memory, the pleasure of invention, and those places, real and imagined, we can't escape.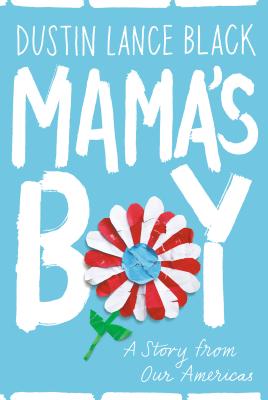 Mama's Boy
By Dustin Lance Black:
Dustin Lance Black wrote the Oscar-winning screenplay for MILK and helped overturn California's anti–gay marriage Proposition 8, but as an LGBTQ activist he has unlikely origins—a conservative Mormon household outside San Antonio, Texas. MAMA'S BOY is his story as well as the story of Black's mother—a woman so different from himself that their relationship should ended catastrophically…but it didn't. MAMA'S BOY is the story of how the rifts that split a nation couldn't end a family's ties and what it took to keep them together.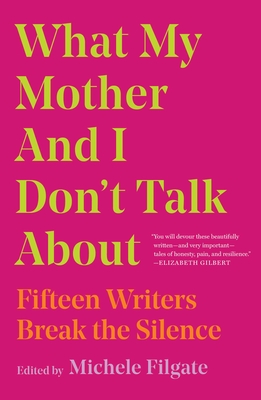 What My Mother and I Don't Talk About:
By Michele Fligate (ed.):
When Michele Filgate tried to write an essay about being abused by her stepfather, it took her a decade to realize that she was actually trying to write about how it fractured her relationship with her mother. In this anthology, Filgate has collected fifteen writers exploring a most difficult topic in essays. Filgate, Leslie Jamison, Kiese Laymon, André Aciman, Carmen Maria Machado and ten more fiercely brilliant writers explore their complex and difficult relationships with their mothers, and acknowledge what they couldn't say for so long.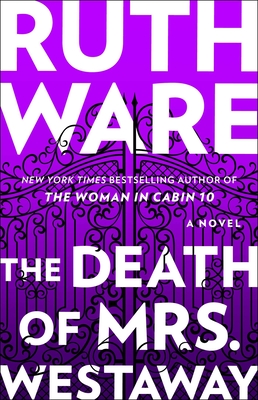 The Death of Mrs. Westaway
By Ruth Ware:
From Ruth Ware, bestselling author of IN A DARK DARK WOOD and THE LYING GAME, her incredible 4th novel, THE DEATH OF MRS. WESTAWAY is finally out in paperback! When a woman mistakenly receives a letter about an inheritance that she thinks she just might be able to get anyway, she attends the funeral only to realize that something is very, very wrong. Filled to the brim with spellbinding menace, this is the perfect paperback to kickstart summer reading!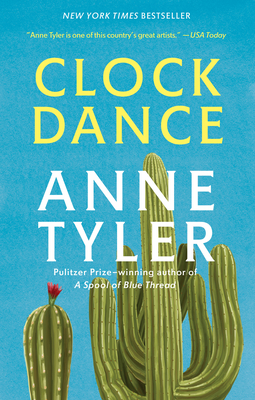 Clock Dance
By Anne Tyler:
A bewitching novel of hope and transformation, Clock Dance is the story of a woman (whose life-defining moments can be counted on one hand) who flies across the country for reasons she doesn't quite understand, to answer the call of a stranger. A story of the ordinary made extraordinary, CLOCK DANCE is Anne Tyler at her finest and now in paperback!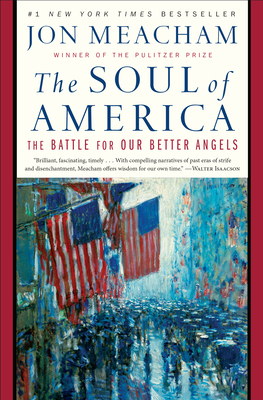 The Soul of America
By Jon Meachum:
Now in paperback! In The Soul of America, Pulitzer Prize-winning author Jon Meachum unravels our current political situation and, with clarity and purpose, explores contentious periods and how presidents and citizens came together to defeat the forces of anger, intolerance, and extremism. Drawing on America's most turbulent times, Meachum illustrates the turning points that led the country forward rather than back in this hopeful and inspiring book.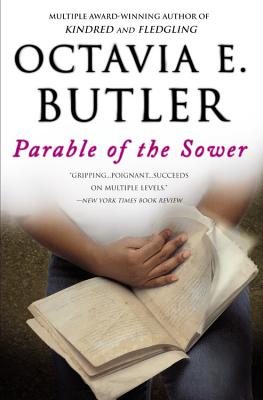 Parable of the Sower
By Octavia Butler:
We're fast approaching the era in which Octavia Butler set her novel PARABLE OF THE SOWER two and a half decades ago. For fans of Butler's other work, 1984, or THE HANDMAIDS TALE, PARABLE OF THE SOWER is the story of a world wracked by climate change and economic crisis in the early 2020s, and of a young woman, hypersensitive to other's emotions, who makes her voice heard in order to protect her loved ones in the face of imminent disaster. This new paperback edition includes a foreword by 3-time Hugo Award-winning author N.K. Jemisin!