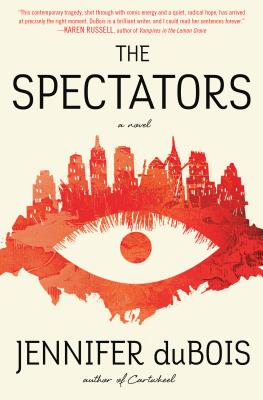 The Spectators
By Jennifer duBois:
In her most daring and multidimensional novel yet, Jennifer duBois vividly portrays the gay community in New York City, spanning from the heyday of gay liberation in the 70s to the grips of the AIDS crisis in the 80s, alongside a backstage view of 90s television in an age of moral panic. DuBois explores an enigmatic man's downfall through the perspectives of two spectators—Cel, a skeptical publicist, and Semi, the disillusioned lover from his past. With wit, heart, and crackling intelligence, The Spectators examines the human capacity for reinvention—and forces us ask ourselves what we choose to look at, and why. We had a wonderful event with duBois and her Statesmen Select novel last night. If you weren't able to attend, we've got plenty of signed copies in stock, so come snag one before they're gone!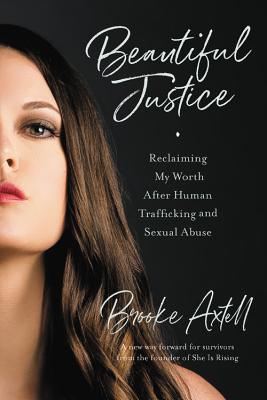 Beautiful Justice
By Brooke Axtell:
When Brooke Axtell was seven years old, her nanny subjected her to sex trafficking. Today, she is a champion and advocate for women around the world who have experienced sexual violence and trauma. Beautiful Justice shares Brooke's own gripping story, both the trauma of sex trafficking and also her pathway through healing, moving on, and reclaiming power. Along the way, she imparts warm wisdom for others who have experienced similar violence, providing lessons from her own life and from the thousands of women, advocates, and lawmakers she's spoken with. Relying on her own experiences and a keen awareness of public policy, she provides a clear-eyed awareness of the ways that our culture and government work against women experiencing violence around the world. Join us in hearing Axtell speak and sign copies of this book of her amazing journey on Saturday, April 6 at 5PM.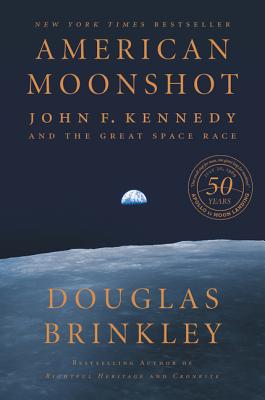 American Moonshot
By Douglas Brinkley:
This year marks the 50th anniversary of the historic moonlanding by American astronauts. There is no shortage of books coming out on the subject this year. But American Moonshot is one you wont want to miss. Meike says, "On July 20, 1969 my family gathered around our television as one of mankind's greatest technological achievements played out–my 5-year old self was mesmerized as two men wearing space suits climbed down from the ACTUAL SPACE SHIP (!!) they had just landed on the surface of the moon. I witnessed Neil Armstrong's "small step" that not only represented a "giant leap for mankind" but also catapulted the US ahead of the feared Russians in the Cold War-inspired space race. Seven years earlier, John F. Kennedy had publicly expressed his New Frontier commitment to making this achievement a reality. Perhaps no one is better suited to recount the events of that period than best-selling author Douglas Brinkley. A history professor at Rice since 2007, the university's close ties to NASA (both during and after the Mercury, Gemini, and Apollo missions) gave him unprecedented access to first-hand accounts of the research, development, and experimentation that culminated in the Apollo 11 mission. An expert on 20th century US presidential history, Brinkley's full access to the JFK and LBJ libraries give him unparalleled access to source material. The result is a thrilling account of one of the most exciting eras in our nation's history." Catch Douglas Brinkley at BookPeople on Sunday, April 7 at 5PM to speak and sign copies.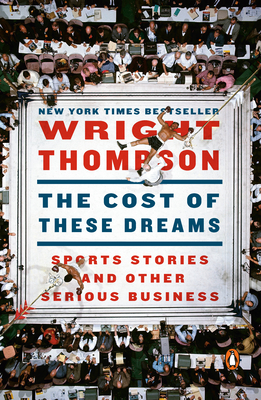 The Cost of These Dreams
By Wright Thompson:
There is only one Wright Thompson. He is, as they say, famous if you know who he is: his work includes the most read articles in the history of ESPN (and it's not even close) and has been anthologized in the Best American Sports Writing series ten times, and he counts John Grisham and Richard Ford among his ardent admirers (see back of book). But to say his pieces are about sports, while true as far as it goes, is like saying Larry McMurtry's Lonesome Dove is a book about a cattle drive. Wright Thompson figures people out. He jimmies the lock to the furnaces inside the people he profiles and does an analysis of the fuel that fires their ambition. Whether it be Michael Jordan or Tiger Woods or Pat Riley or Urban Meyer, he strips away the self-serving myths and fantasies to reveal his characters in full. There are fascinating common denominators: it may not be the case that every single great performer or coach had a complex relationship with his father, but it can sure seem that way. And there is much marvelous local knowledge: about specific sports, and times and places, and people. Ludicrously entertaining and often powerfully moving, The Cost of These Dreams is an ode to the reporter's art, and a celebration of true greatness and the high price that it exacts. Sports fans won't want to miss hearing Thompson speak and sign copies of the book on Monday, April 8 at 7PM.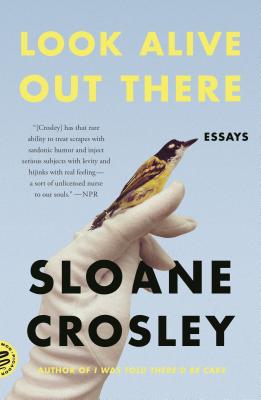 Look Alive Out There
By Sloane Crosley:
From the New York Times–bestselling author Sloane Crosley comes Look Alive Out There—a collection of essays filled with her trademark hilarity, wit, and charm. The characteristic heart and punch-packing observations are back, but with a newfound coat of maturity. Fans of I Was Told There'd Be Cake and How Did You Get This Number know Sloane Crosley's life as a series of relatable but madcap misadventures. In Look Alive Out There, whether it's scaling active volcanoes, crashing shivas, playing herself on Gossip Girl, befriending swingers, or staring down the barrel of the fertility gun, Crosley continues to rise to the occasion with unmatchable nerve and electric one-liners. And as her subjects become more serious, her essays deliver not just laughs but lasting emotional heft and insight. Crosley has taken up the gauntlets thrown by her predecessors—Dorothy Parker, Nora Ephron, David Sedaris—and crafted something rare, affecting, and true. Don't miss hearing Sloane Crosley speak and sign copies of Look Alive Out There, Thursday, April 11 at 7PM.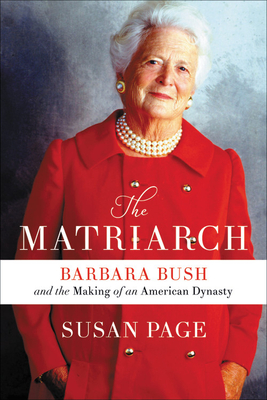 The Matriarch
By Susan Page:
A vivid biography of former First Lady Barbara Bush, one of the most influential and under-appreciated women in American political history. The Matriarch tells the riveting tale of a woman who helped define two American presidencies and an entire political era. Written by USA Today's Washington Bureau chief Susan Page, this biography is informed by more than one hundred interviews with Bush friends and family members, hours of conversation with Mrs. Bush herself in the final six months of her life, and access to her diaries that spanned decades. Susan Page will be at Central Presbyterian Church in conversation with Evan Smith from The Texas Tribune on Wednesday, April 10 at 7PM. Visit bookpeople.com for tickets and info.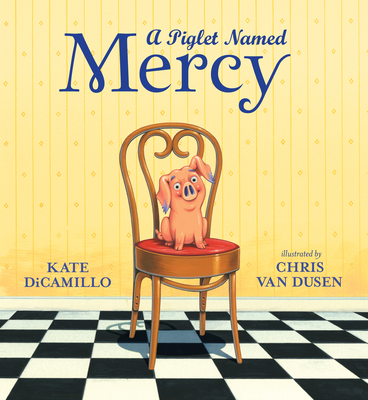 A Piglet Named Mercy
By Kate DiCamillo & Chris Van Dusen (illustrated by):
Every porcine wonder was once a piglet! Celebrate the joy of a new arrival with this endearing picture-book prequel to the New York Times best-selling Mercy Watson series. Eugenia is a BIG fan of this little piglet with a taste for buttered toast. She says "Oh, Mercy Watson, the porcine wonder! This is the picture book I never knew I needed: Mercy's origin story and a look into the Watson household before the darling pig came waddling into their kitchen—and into their hearts! Van Dusen's illustrations are as charming as ever, somehow even MORE irresistible and bold in picture book form! A Pitlet Named Mercy is a beautiful addition to the iconic series, and I can't wait to share with younger readers!" Don't miss Kate DiCamillo and Chris Van Dusen at BookPeople Tuesday, April 16 at 6:30!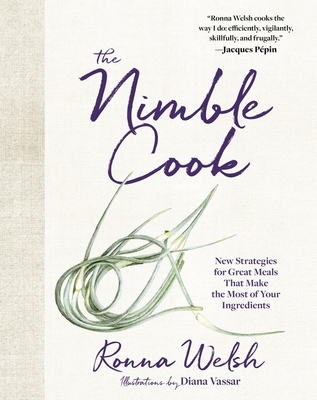 The Nimble Cook
By Ronna Welsh and Diana Vassar (illustrated by):
The Nimble Cook teaches optimal prep methods, like the perfect way to dry and store greens—forget the salad spinner—for a salad made in seconds to pair with a vinaigrette composed of refrigerator door condiments. It provides hundreds of "starting point" recipes to transform basic dishes into luxurious ones, like an onion jam for burgers; a cheese stock for decadent risotto; or a mix of salt and whirred bay leaves that takes roasted shrimp or fish from ordinary to extraordinary. Welsh teaches nimble cooks irresistible uses for parts that otherwise go to waste, whether cucumber peels in kimchi or apple cores in a sweet-and-sour syrup for a bourbon cocktail. Graceful illustrations throughout provide further inspiration, making this book an essential addition to any creative cook's kitchen. Join us on Tuesday, April 23 at 7PM to hear from author Ronna Welsh and illustrator Diana Vassar speaking and signing copies.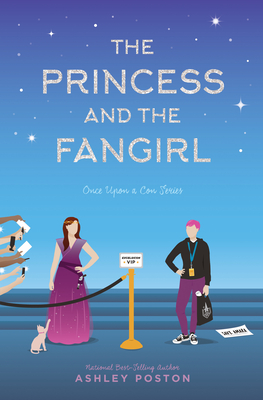 The Princess and the Fangirl
By Ashley Poston:
The Princess and the Fangirl is a pitch-perfect follow up to Geekerella (and set in the Geekerella universe!). it's The Prince and the Pauper with a Geekerella-style makeover—a witty and heartfelt novel for those who believe in the magic of fandom. Imogen Lovelace is an ordinary fangirl on an impossible mission: to save her favorite Starfield character, Princess Amara, from being killed off. On the other hand, the actress who plays Amara wouldn't mind being axed. Jessica Stone doesn't even like being part of the Starfield franchise—and she's desperate to leave the intense scrutiny of fandom behind. From the darker side of fandom to unexpected crushes, Imogen and Jess must find a way to rescue themselves from their own expectations…and redefine what it means to live happily ever after. Ashley Poston will be sharing the action at BookPeople on Wednesday, April 17 at 7PM. Don't miss snagging a signed copy!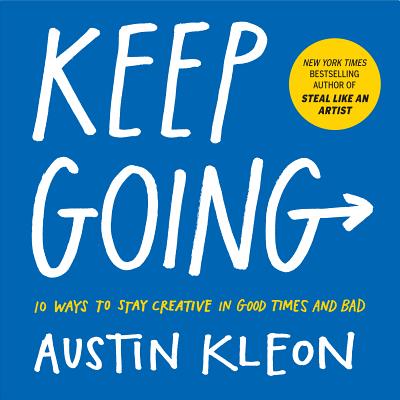 Keep Going
By Austin Kleon:
Austin Kleon returns with a new book—ten chapters to suggest a path for what to do when creative work doesn't get easier. Keep Going is chockfull of suggestions for lists, outdoor walks, saying "no", and focusing on the journey. Tomoko says "I love Austin Kleon's latest book! His guidelines for keeping the creativity going are a great way to start establishing your own routine for maximum efficiency and are so achievable. Plus I love the inclusion of Kleon's blackout poetry as illustrations, since they remind you that art is a way to share what you see, and the individuality of how you see, with others. Steal Like An Artist and Show Your Work are on my studio book shelf as inspirational reminders, and now I'm so excited that Keep Going will join them!" Stay creative, focused, and true to yourself—for life!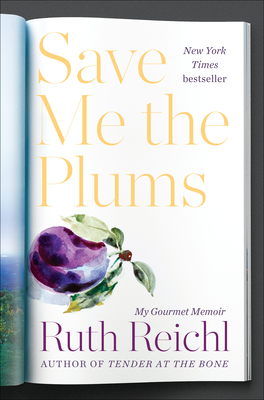 Save Me the Plums
By Ruth Reichl:
Trailblazing food writer and beloved restaurant critic Ruth Reichl took the risk (and the job) of a lifetime when she entered the glamorous, high-stakes world of magazine publishing. Now, for the first time, she chronicles her groundbreaking tenure as editor in chief of Gourmet, during which she spearheaded a revolution in the way we think about food. Complete with recipes, Save Me the Plums is a personal journey of a woman coming to terms with being in charge and making a mark, following a passion and holding on to her dreams—even when she ends up in a place she never expected to be.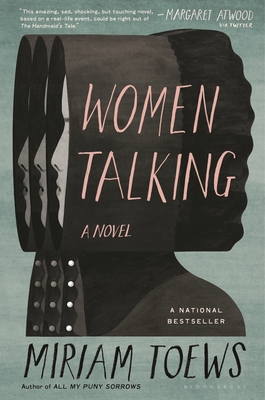 Women Talking
By Miriam Toews:
Based on real events, Women Talking is the story of eight women in a remote Mennonite colony who face an agonizing decision in the aftermath of a series of unspeakable sexual crimes. Molly says, "Women talking—a simple concept, but for the women who live in the European Mennonite community of Miriam Toews's latest novel, the rare chance to convene and discuss a proper course of action following a series of rapes in their town becomes nothing short of revolutionary (the word 'revolutionary' itself being a point of conversation). . . . Women Talking is a stunning novel that works through many of the most relevant anxieties of today's #MeToo era, as well as ancient questions that have plagued civilizations ever since Eve was (allegedly) borne of Adam's rib. The fact that Toews handles this debate with as much compassion, human-centered concern, and attention to alternative points of view as she does makes it a cathartic, enlightening, gloriously, unapologetically feminine read, one that will be sure to move the conversation forward." While Consuelo said "This book surprised me in so many ways, mostly that a book that is a mere conversation could be so riveting and meaningful. The women each have their own voice, their own power. I couldn't put it down, I needed to know their fate as they took it into their own hands. Absolutely stunning."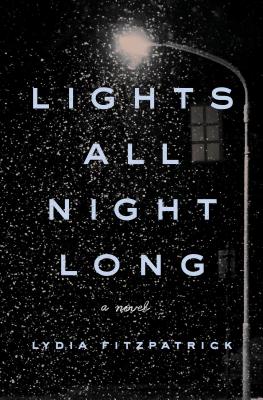 Lights All Night Long
By Lydia Fitzpatrick:
Fifteen-year-old Ilya arrives in Louisiana from his native Russia for what should be the adventure of his life: a year in America as an exchange student. The abundance of his new world—the Super Walmarts and heated pools and enormous televisions—is as hard to fathom as the relentless cheerfulness of his host parents. And Sadie, their beautiful and enigmatic daughter, has miraculously taken an interest in him. But all is not right in Ilya's world: he's consumed by the fate of his older brother Vladimir, the magnetic rebel to Ilya's dutiful wunderkind, back in their tiny Russian hometown. The two have always been close, spending their days dreaming of escaping to America. But when Ilya was tapped for the exchange, Vladimir disappeared into their town's seedy, drug-plagued underworld. Just before Ilya left, the murders of three young women rocked the town's usual calm, and Vladimir found himself in prison. With the help of Sadie, who has secrets of her own, Ilya embarks on a mission to prove Vladimir's innocence. Piecing together the timeline of the murders and Vladimir's descent into addiction, Ilya discovers the radical lengths to which Vladimir has gone to protect him—a truth he could only have learned by leaving him behind. A rich tale of belonging and the pull of homes both native and adopted, Lights All Night Long is a spellbinding story of the fierce bond between brothers determined to find a way back to each other.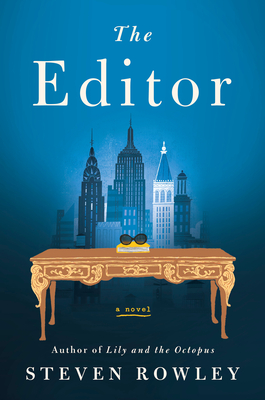 The Editor
By Steven Rowley:
From the bestselling author of Lily and the Octopus comes a novel about a struggling writer who gets his big break, with a little help from the most famous woman in America. After years of trying to make it as a writer in 1990s New York City, James Smale finally sells his novel to an editor at a major publishing house: none other than Jacqueline Kennedy Onassis. Jackie—or Mrs. Onassis, as she's known in the office—has fallen in love with James's candidly autobiographical novel, one that exposes his own dysfunctional family. But when the book's forthcoming publication threatens to unravel already fragile relationships, both within his family and with his partner, James finds that he can't bring himself to finish the manuscript. Jackie and James develop an unexpected friendship, and she pushes him to write an authentic ending, encouraging him to head home to confront the truth about his relationship with his mother. Then a long-held family secret is revealed, and he realizes his editor may have had a larger plan that goes beyond the page.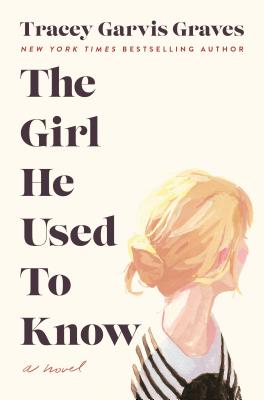 The Girl He Used to Know
By Tracey Garvis Graves:
Annika Rose is an English major at the University of Illinois. Anxious in social situations where she finds most people's behavior confusing, she'd rather be surrounded by the order and discipline of books or the quiet solitude of playing chess. Jonathan Hoffman joined the chess club and lost his first game—and his heart—to the shy and awkward, yet brilliant and beautiful Annika. He admires her ability to be true to herself, quirks and all, and accepts the challenges involved in pursuing a relationship with her. Jonathan and Annika bring out the best in each other, finding the confidence and courage within themselves to plan a future together. What follows is a tumultuous yet tender love affair that withstands everything except the unforeseen tragedy that forces them apart, shattering their connection and leaving them to navigate their lives alone. Now, a decade later, fate reunites Annika and Jonathan in Chicago. She's living the life she wanted as a librarian. He's a Wall Street whiz, recovering from a divorce and seeking a fresh start. The attraction and strong feelings they once shared are instantly rekindled, but unless they confront the fears and anxieties that drove them apart, their second chance will end before it truly begins.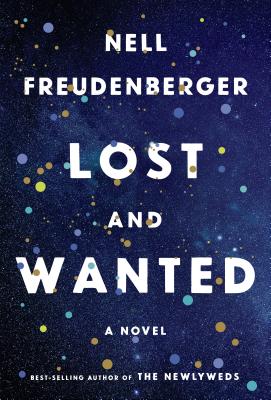 Lost and Wanted
By Nell Freudenberg:
Recognized as one of the top books to look out for in 2019, Lost and Wanted is an emotionally engaging, suspenseful new novel from the best-selling author Nell Freudenberg, told in the voice of a renowned physicist. It is an exploration of female friendship, romantic love, and parenthood—bonds that show their power in surprising ways. Helen Clapp's breakthrough work on five-dimensional spacetime landed her a tenured professorship at MIT; her popular books explain physics in plain terms. Helen disdains notions of the supernatural in favor of rational thought and proven ideas. So it's perhaps especially vexing for her when, on an otherwise unremarkable Wednesday in June, she gets a phone call from a friend who has just died. Suspenseful, perceptive, deeply affecting, Lost and Wanted is a story of friends and lovers, lost and found, at the most defining moments of their lives.
By Erin Somers:
June Bloom is a broke, cynical twenty-nine-year-old writers' assistant on the late-night comedy show, Stay Up with Hugo Best. Hugo Best is in his sixties, a beloved icon of TV and humor, and a notorious womanizer. After he unexpectedly retires and a party is held for his now unemployed staff, June ends up at a dive bar for an open-mic night and prepares for the sad return to the anonymous comedian lifestyle. What she's not prepared for is a run-in with Hugo at that dive bar. Nor for the invitation that swiftly follows: Hugo asks June to come to his mansion in Greenwich for the long Memorial Day weekend. "No funny business," he insists. At once hilarious and poignant, brilliantly incisive and terrifically propulsive, Stay Up with Hugo Best is an incredibly timely exploration of sexual politics in the #MeToo age, and the unforgettable story of one young woman's poignant stumbling into adulthood.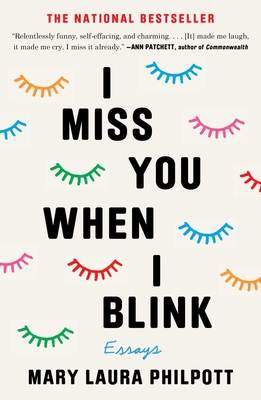 I Miss You When I Blink
By Mary Laura Philpott:
One of 2019's Most Anticipated Books from BuzzFeed, Bustle, HelloGiggles, LitHub, and She Reads—acclaimed essayist and bookseller Mary Laura Philpott presents a charmingly relatable and wise memoir-in-essays about what happened after she checked off all the boxes on her successful life's to-do list and realized she might need to reinvent the list—and herself. Abby says "This book is such a treat! Reading this is just like talking to Mary Laura—witty, engaging, and not afraid to get a little messy. These essays are a fantastic, honest look at life that made me feel like it's okay if things don't always go as planned." Come check it out!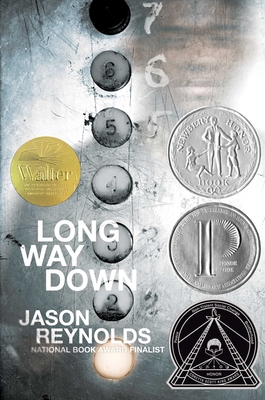 Long Way Down
By Jason Reynolds:
Jason Reynolds's Long Way Down has won numerous awards since it's release, including a Newbery Honor, a Coretta Scott King Honor, and a Printz Honor. And now it's in paperback! Eugenia is a longtime fan of Reynolds and says, "I dare anyone to read Jason Reynolds and not fall madly, deeply in love with his work. Long Way Down is a powerful, suspenseful novel in verse that narrates a 60-second elevator ride that could change a teenage boy's life forever. Reynolds writes about the sirens, tears and screams that fill a neighborhood, the grief, violence and loss that haunt a community—and the young men who take it upon themselves to follow The Rules when shots are fired. I can't wait to put Long Way Down in people's hands—kids, adults, everyone will benefit from reading this remarkable book." Her words ring true as Christina, who was convinced to read Long Way Down at Eugenia's recommendation, says " I can't believe it took me so long to read something by this amazing author. Reynolds writes so honestly about loss and the expectations of Black men and boys to find "justice" that won't ever come, justice that leads to more heartbreak." Whether you're a new or old fan of Reynolds, come snag a copy of Long Way Down off our shelves now!