By Michelle McNamara:
Newly released in paperback, I'll Be Gone in the Dark is the chronicle of Michelle McNamara's research into the identity of a serial rapist and killer. Christina says it is "Absolutely fascinating. It's amazing what one tenacious woman can do to help solve a decades old case. Michelle McNamara's insights and research on the Golden State Killer were concise and it really feels like she helped find this killer that had eluded police for so long. I'll Be Gone in the Dark is an education on the case as well as police procedure and what it takes to catch a killer. It's a tragedy that she didn't live to see the day he was brought to justice." We're excited to hear Patton Oswalt, husband of the late McNamara, speaking with local true crime writer Suzy Spencer. Tickets are already sold out, so if you got a ticket, we'll see you on March 27 at Central Presbyterian Church!
By Don Winslow:
The Border is the explosive, highly anticipated conclusion to the epic Cartel trilogy from the New York Times bestselling author of The Force. Scott said "Whether intended as trilogy or not, The Border proves to be the perfect conclusion to this dark epic. Winslow takes the cartel wars and our war on the cartels, dragging it to the U.S. doorstep where it belongs. He offers little hope since he argues that many of the players, especially the ones in Washington, don't want it to end."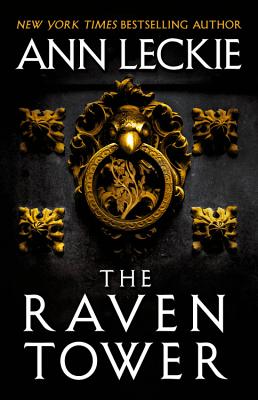 The Raven Tower
By Ann Leckie:
Gods meddle in the fates of men, men play with the fates of gods, and a pretender must be cast down from the throne in this masterful first fantasy novel from Ann Leckie, New York Times bestselling author and winner of the Hugo, Nebula, and Arthur C. Clarke Awards. This one has caught the eye of a couple of our staff. Willow said "I was thoroughly blown away by this novel. Never have I seen such masterful and engaging employment of second-person writing, and the story was gripping and emotional. It is unlike anything I have ever read before, in the best possible way!" And Christine says it ". . . is simply a great read. In this novel, [Leckie] has combined excellent prose and world building with an original narrative and storyteller to create another compelling work. [The] tells the story of Eolo, a young person who serves as assistant to Mawat, a general whose father is dedicated to the Raven god that protects the land of Iraden. That dedication means being sacrificed to the god when the time comes. However, as with any good story, all is not what it seems. Our narrator interweaves past history with observation of Eolo's present, bringing the threads together to a resounding conclusion. The Raven Tower is thoughtful exploration, as seen by a god, of the relationship between the gods and the humans of Leckie's world as well as the power of words and of belief."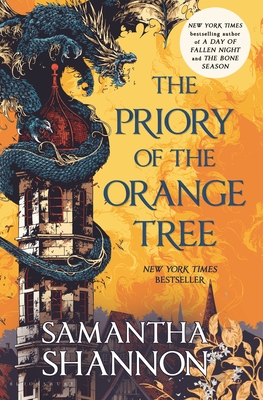 The Priory of the Orange Tree
By Samantha Shannon:
Still unwed, Queen Sabran the Ninth must conceive a daughter to ensure the continuation of her bloodline. But as she clings to her independence, assassins are getting closer to her door. Ead Duryan is an outsider at court. Though she has converted to the Six Virtues and risen to the position of lady-in-waiting, she will never be truly at home in Inys. As she dutifully goes to the sanctuary each day, Ead keeps a watchful eye on the queen, protecting her with forbidden magic. From the bestselling author of The Bone Season, an epic high fantasy about a world on the brink of war with dragons—and the secret society tasked with stopping it.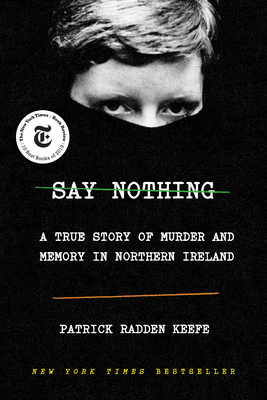 Say Nothing
By Patrick Radden Keefe:
Say Nothing is narrative nonfiction about Northern Ireland at the height of the Irish Republican Army's activity and comes highly recommended by part-time bookseller Will B! He says "I legitimately could not put this book down, I kept reading late into the night and I don't regret it at all. Northern Ireland has had a tumultuous history to say the least, and there is a lot of anger, hatred, and trouble on both sides of the argument, especially when dealing with the IRA. At the heart of this book is a true crime mystery. It covers the disappearance of Jean McConville (mother of 10) who literally vanished into thin air, leaving the children to fend for themselves. To investigate this, Patrick Radden Keefe takes us through the history of some of the biggest names in the IRA such as the Price sisters and Gerry Adams. It was riveting reading about how all of these things intertwined over the years—your heart really goes out to all of the families that were affected by this violent period. From Bloody Sunday to the car bombings in London to the people who were "disappeared" during The Troubles—the events were deeply interesting and informed by the people who lived it. I highly recommend this to fans of history as well as fans of true crime."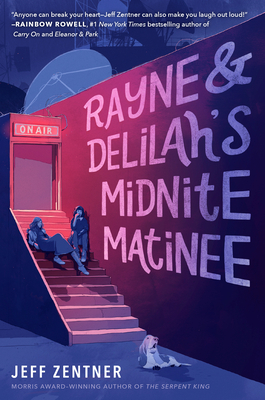 Rayne & Delilah's Midnite Matinee
By Jeff Zentner:
Every Friday night, best friends Delia and Josie become Rayne Ravenscroft and Delilah Darkwood, hosts of the campy creature feature show Midnite Matinee on the local cable station TV Six. But, with the end of high school fast approaching, the girls must face some tough decisions about their futures. Zentner is always a favorite author of ours, but we particularly love this gorgeous new book! Eugenia says it's "funny, quirky, and full of heart, Rayne & Delilah's Midnite Matinee is the ultimate comfort read. Jeff Zentner has such a talent for creating well developed, beautifully written characters to root for."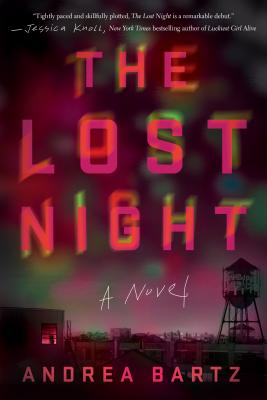 The Lost Night
By Andrea Bartz:
This new thriller comes highly recommended by part-time bookseller Will B, who says "A group of friends orbits around their effortlessly cool queen, ruling the Calhoun lofts and partying every night, fully experiencing the fragile juxtaposition of incredible vulnerability and shocking invincibility that is life in our 20s. Until the day the queen dies (suicide) and the friends fall apart. Ten years later, Lindsay, a fact-checker for a successful magazine, isn't sure it was suicide and digs back into the past. What follows is a dive into the mutability of memory and how formative parts of our lives form their own narratives within our minds as she follows clues deeper and deeper into the last night Edie was around, one lost night that she cannot fully remember. With evocative prose and a really interesting protagonist Andrea Bartz does a wonderful job channeling the frenetic ennui that many of us remember quite clearly of our early 20's. I highly recommend this to those looking for a tight, well constructed thriller."
By Frances Liardet:
December 1940. In the disorderly evacuation of Southampton, England, newly married Ellen Parr finds a small child asleep on the backseat of an empty bus. No one knows who little Pamela is. Ellen professed not to want children with her older husband, and when she takes Pamela into her home and rapidly into her heart, she discovers that this is true: Ellen doesn't want children. She wants only Pamela. Three golden years pass as the Second World War rages on. Then one day Pamela is taken away, screaming. Ellen is no stranger to sorrow, but when she returns to the quiet village life she's long lived, she finds herself asking: In a world changed by war, is it fair to wish for an unchanged heart? Spanning the sweep of the twentieth century, We Must Be Brave explores the fierce love that we feel for our children and the power of that love to endure. Beyond distance, beyond time, beyond life itself.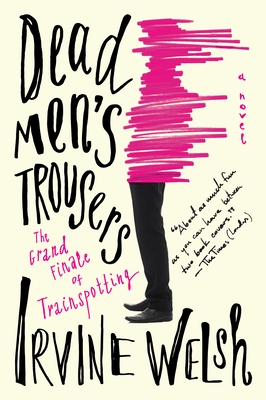 Dead Men's Trousers
By Irvine Welsh:
From the international bestselling author who the New York Times called "blisteringly funny", the wild and wooly crew from Trainspotting is back. Four no-longer-young men who constantly think back to their bawdy, drug-filled youth together on the streets of Edinburgh, decide they want to join forces for one last caper. If you don't mind a bit of vulgarity thrown in with their high-octane fun, you'll love this follow-up to the wildly popular Trainspotting.