NEW IN FICTION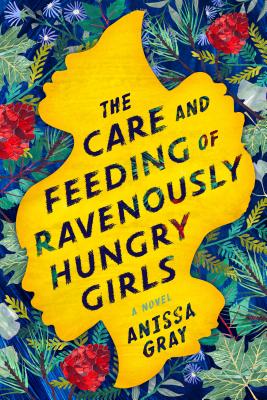 The Care & Feeding of Ravenously Hungry Girls
By Anissa Gray:
The Mothers meets An American Marriage in this dazzling debut novel about mothers and daughters, identity and family, and how the relationships that sustain you can also be the ones that consume you. Christina said "I LOVED this book. Anissa Gray joins the ranks of amazing debut novelists with this unputdownable story. It's got all family drama that people love. But this isn't "messy" family drama. This drama is packed away in neat little corners of the characters' hearts until it can no longer be contained. I devoured this book in just two days and can't wait to see what is next for Anissa gray!" This book hits our shelves, February 19.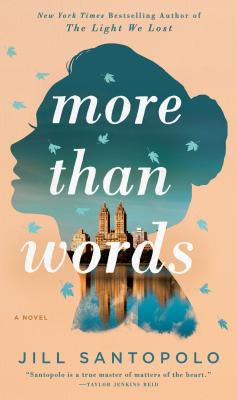 By Jill Santopolo:
From the New York Times bestselling author of The Light We Lost comes a tender and moving new novel about a woman at a crossroads after the death of her father, and caught between the love of two men. Nina Gregory has always been a good daughter. Raised by her father, owner of New York City's glamorous Gregory Hotels, Nina was taught that family, reputation, and legacy are what matter most. And Tim—her devoted boyfriend and best friend since childhood—feels the same. But when Nina's father dies, he leaves behind a secret that shocks Nina to her core. More Than Words is a heartbreaking and romantic novel about grief, loss, love, and self-discovery, and how we choose which life we are meant to live. More Than Words is on our shelves now.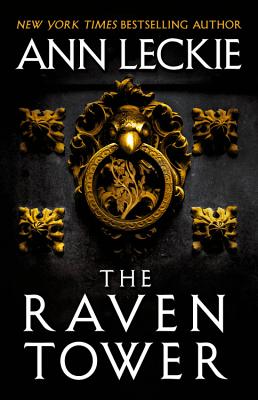 The Raven Tower
By Ann Leckie:
Gods meddle in the fates of men, men play with the fates of gods, and a pretender must be cast down from the throne in this masterful first fantasy novel from Ann Leckie, New York Times bestselling author and winner of the Hugo, Nebula, and Arthur C. Clarke Awards. Christine, who is a big sci-fi fan, said "Ann Leckie's The Raven Tower is simply a great read. In this novel, she has combined excellent prose and world building with an original narrative and storyteller to create another compelling work. This first person narrative tells the story of Eolo, a young person who serves as assistant to Mawat, a general whose father is dedicated to the Raven god that protects the land of Iraden. That dedication means being sacrificed to the god when the time comes. However, as with any good story, all is not what it seems. Our narrator interweaves past history with observation of Eolo's present, bringing the threads together to a resounding conclusion. The Raven Tower is thoughtful exploration, as seen by a god, of the relationship between the gods and the humans of Leckie's world as well as the power of words and of belief." The Raven Tower is available for pre-order now and officially comes out February 26!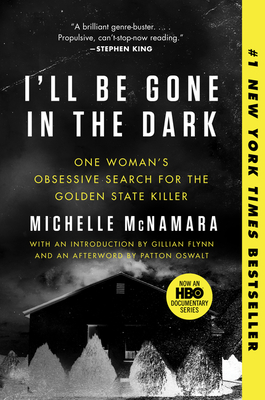 I'll Be Gone in the Dark (paperback)
By Michelle McNamara:
Coming in paperback February 26, I'll Be Gone in the Dark is the haunting true story of the elusive serial rapist turned murderer who terrorized California during the 70s and 80s, and of the gifted journalist who died tragically while investigating the case—which was solved in April 2018. Offering an atmospheric snapshot of a moment in American history it is a chilling account of a criminal mastermind and the wreckage he left behind. It is also a portrait of a woman's obsession and her unflagging pursuit of the truth. Utterly original and compelling, it has been hailed as a modern true crime classic—one which fulfilled Michelle's dream: helping unmask the Golden State Killer. We're excited to celebrate the paperback release with Patton Oswalt in conversation with local true crime author Suzy Spencer on Wednesday, March 27 at 7PM at Central Presbyterian Church. Get your tickets now!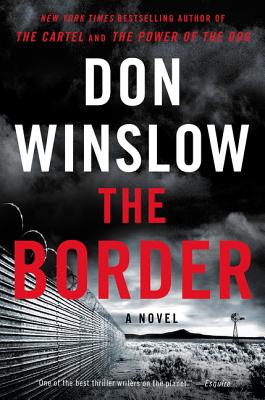 The Border
By Don Winslow:
The Border is the explosive, highly anticipated conclusion to the epic Cartel trilogy from the New York Times bestselling author of The Force. For over forty years, Art Keller has been on the front lines of America's longest conflict: The War On Drugs. His obsession to defeat the world's most powerful, wealthy, and lethal kingpin—the godfather of the Sinaloa Cartel, Adán Barrera—has left him bloody and scarred, cost him people he loves, even taken a piece of his soul. In a story that moves from deserts south of the border to Wall Street, from the slums of Guatemala to the marbled corridors of Washington, D.C., Winslow follows a new generation of narcos, the cops that fight them, the street traffickers, the addicts, the politicians, money-launderers, real-estate moguls and mere children fleeing the violence for the chance of a life in a new country. A shattering tale of vengeance, violence, corruption and justice, this last novel in Don Winslow's magnificent, award-winning, internationally bestselling trilogy is packed with unforgettable, drawn-from-the-headlines scenes. Shocking in its brutality, raw in its humanity, The Border is an unflinching portrait of modern America, a story of—and for—our time. Catch this action-packed thriller on our shelves February 26. We'll have signed copies!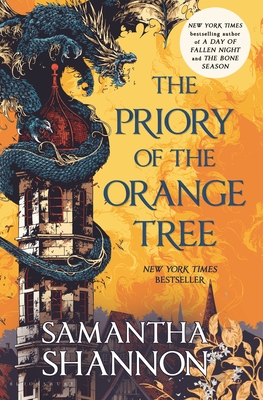 The Priory of the Orange Tree
By Samantha Shannon:
From the bestselling author of The Bone Season, comes an epic high fantasy about a world on the brink of war with dragons—and the secret society tasked with stopping it. The House of Berethnet has ruled Inys for a thousand years. Still unwed, Queen Sabran the Ninth must conceive a daughter to ensure the continuation of her bloodline. But as she clings to her independence, assassins are getting closer to her door. Ead Duryan is an outsider at court. Though she has converted to the Six Virtues and risen to the position of lady-in-waiting, she will never be truly at home in Inys. As she dutifully goes to the sanctuary each day, Ead keeps a watchful eye on the queen, protecting her with forbidden magic. Yet even she cannot keep Sabran from harm indefinitely. Dragons are encroaching on Inysh lands for the first time in centuries, the divided East and West refuse to parley, and an age-old force is stirring that no mandate can keep at bay. Pre-order this great new fantasy now and get your hands on it February 26.
NEW IN NONFICTION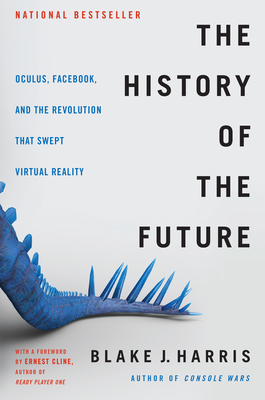 The History of the Future
By Blake Harris:
From the author of Console Wars, the dramatic, larger-than-life true story behind the quest for virtual reality and the fight for the future. Long regarded as a mix of science fiction and lore, virtual reality was finding obscure footing in enthusiastic web forums, science laboratories, and hushed military experiments. At the helm of this futuristic endeavor was an unlikely hero—young entrepreneur Palmer Luckey. With an intense interest in virtual reality and disappointment in the VR options that existed, Palmer went from a rebellious teenager living alone in a camper trailer to the developer of impressive prototypes to the founder of Oculus VR. With the help of a videogame legend, a serial entrepreneur and many other colorful characters, Luckey's scrappy startup kickstarts a revolution and sets out to bring VR to the masses. As with most underdog stories, things didn't quite go according to plan. The History of the Future is the unbelievable story of the ultimate entrepreneurial journey: a tale of battles won and lost, lessons learned and never-ending twists and turns—including an unlikely multi-billion-dollar acquisition by Facebook's Mark Zuckerberg, which shakes up the landscape in Silicon Valley and gives Oculus the chance to forever change our reality. Drawing on over a hundred interviews with the key players driving this revolution, The History of the Future weaves together a rich, cinematic narrative that captures the breakthroughs, breakdowns and human drama of trying to change the world. Find this on our shelves February 19!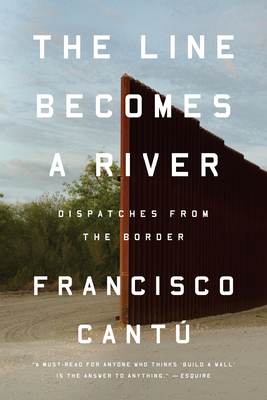 The Line Becomes a River (paperback)
By Francisco Cantù:
This instant New York Times bestseller is now out in paperback. Highly controversial but essential reading, our staff highly recommends Cantú's memoir to all. Consuelo was ". . . absolutely enthralled. . . . [Cantú] doesn't hold back in discussing his very personal feelings about becoming lost in the job and yearning not to forget the humanity of migrants. This is a must-read for our times." And Uriel says "Francisco Cantú's recollection of his time as a Border Patrol agent along the U.S.–Mexico border captures the pervading sense of hope and fear that fills the unrelenting geography between the neighboring countries." Eugenia said "This book evoked countless sighs, tears, and a few laughs. It took me days to process what I read in The Line Becomes a River because it was, above all else, a personal and familiar read. . . . As a Mexican immigrant, there are lines in this book that will stick with me for years to come—moments that reflected my own reality, and experiences I'm fortunate to say I have never known." Tomoko said "A compelling narrative with historical and sociological context, The Line Becomes a River is vivid and thoughtful, with a lovely poetic cadence that reinforces the very personal and intimate feeling of Cantú's memoir. This is a book you should never forget—necessary for always, but imperative for now."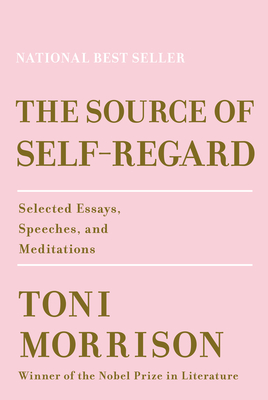 The Source of Self-Regard
By Toni Morrison:
Toni Morrison, arguably the most celebrated and revered writer of our time, now gives us a new nonfiction collection—a rich gathering of her essays, speeches, and meditations on society, culture, and art, spanning four decades. Christina said "This collection of essays is mind blowing proof of Toni Morrison's literary prowess. Her writing is insightful, passionate, and enduring. Her piece on the power of language was a particular favorite of mine, but each of her writings contain piercing commentary on culture and our society that will keep me thinking about this long after I finish it." The Source of Self-Regard hits shelves TOMORROW February 12.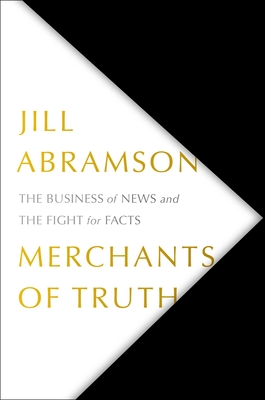 Merchants of Truth
By Jill Abramson:
The definitive report on the disruption of the news media over the last decade. With the expert guidance of former Executive Editor of The New York Times Jill Abramson, Merchants of Truth follows two legacy (The New York Times and The Washington Post) and two upstart (BuzzFeed and VICE) companies as they plow through a revolution in technology, economics, standards, commitment, and endurance that pits old vs. new media. Groundbreaking and gripping, this story of the precarious state of the news business is told by one of our most eminent journalists. Jill Abramson spent seventeen years in the most senior editorial positions at The New York Times, where she was the first woman to serve as Washington bureau chief, managing editor, and executive editor. Before joining the Times, she spent nine years at The Wall Street Journal. This book that raises crucial questions that concern the well-being of our society is on our shelves now.