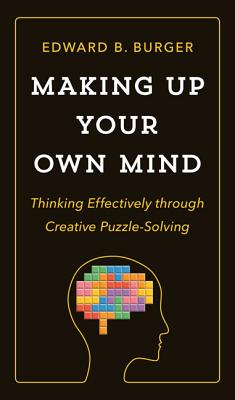 Making Up Your Own Mind
By Edward Burger:
We solve countless problems—big and small—every day. With so much practice, why do we often have trouble making simple decisions—much less arriving at optimal solutions to important questions? Are we doomed to this muddle—or is there a practical way to learn to think more effectively and creatively? In this enlightening, entertaining, and inspiring book, Edward Burger shows how we can become far better at solving real-world problems by learning creative puzzle-solving skills using simple, effective thinking techniques. Making Up Your Own Mind teaches these techniques—including how to ask good questions, fail and try again, and change your mind—and then helps you practice them with fun verbal and visual puzzles. Don't miss Edward Burger at BookPeople this Thursday, November 15 at 7PM. Get your brain ready for a workout!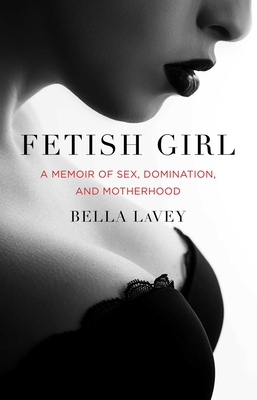 Fetish Girl
By Bella LaVey:
Fetish Girl is a kinky roller coaster ride through addiction, violence, motherhood, sex, and the creation of Evil Kitty, Bella LaVey's larger-than-life dominatrix persona. It is a singular memoir that shows that a heavily tatted BDSM sex worker can be courageous enough to come to terms with her painful truths and raise a healthy, loving child, even as she remains boldly sexual and authentic. It's the story of a woman attracted to extremes who is willing to go to great lengths to uncover and make peace with her true nature. Come by the store on Saturday, November 17 at 2PM to hear the author's incredible, sexy journey, and be sure to snag a signed copy!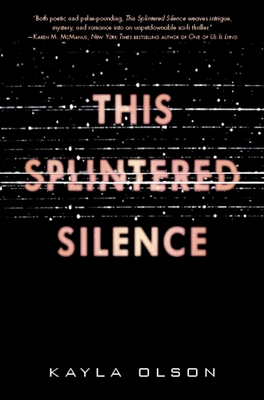 Splintered Silence
By Kayla Olson:
From the author of The Sandcastle Empire comes a sci-fi thriller that's equal parts Illuminae and One of Us Is Lying. Lindley Hamilton has been the leader of the space station Lusca since every first-generation crew member on board, including her mother, the commander, were killed by a deadly virus. This thriller is sure to please fans hungry for another gripping mystery. Don't miss out on author Kayla Olson speaking and signing copies of Splintered Silence Saturday, November 17 at 6PM.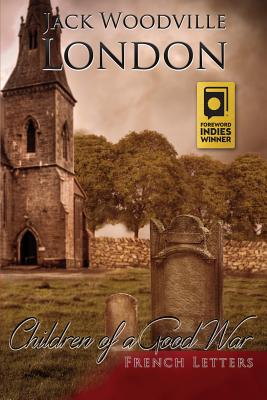 French Letters: Children of a Good War
By Jack W. London:
Eleanor Hasting knew from experience that some bombs lie buried for decades before blowing up to hurt someone. Now, forty years after World War II, a cache of faded wartime letters is discovered in a cellar, causing Eleanor's husband, Frank, to understand that he really was a bastard and sending him on a quest to find out who he really is—and to uncover his family's long-buried secrets. Jack W. London's newest in the highly praised French Letters Series is just as riveting as it's predecessors. Join us Sunday, November 18 at 6PM for an evening with Jack speaking and signing copies.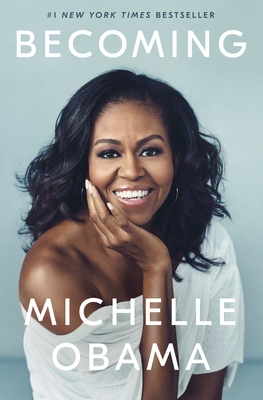 Becoming
By Michelle Obama:
This new release needs no high handed introduction. Becoming is an intimate, powerful, and inspiring memoir by the former First Lady of the United States. We've got plenty of copies on hand so come by the store and dive into a life filled with meaning and accomplishment. As one of the most iconic and compelling women of our era Michelle Obama's words continue to inspire us.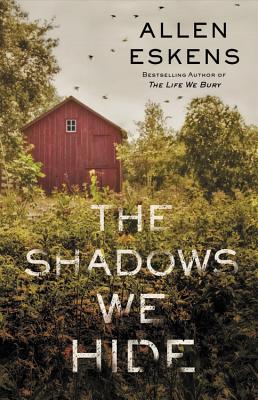 The Shadows We Hide
By Allen Eskens:
Meike "AP cub reporter Joe Talbert stumbles across a story that piques his curiosity—a man also named Joe Talbert has been murdered in the small town of Buckley, Minnesota. Believing that the murdered man might be the father he never knew, Joe heads to Buckley to learn what he can about his possible namesake. . . . Eskens' fans will remember Joe from the Edgar-nominated author's debut, The Life We Bury. A college student at the time, Joe helped put a serial killer behind bars. Now Joe has graduated and is living with his girlfriend Lila who helps him care for Jeremy. The Shadows We Hide is a character-driven novel, carefully plotted and slowly unfolding to a gripping and completely unexpected conclusion."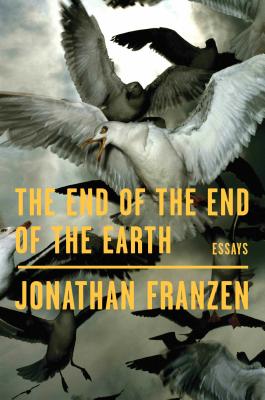 The End of the End of the Earth
By Jonathan Franzen:
A sharp and provocative new essay collection from the award-winning author of Freedom and The Corrections. In The End of the End of the Earth, which gathers essays and speeches written mostly in the past five years, Jonathan Franzen returns with renewed vigor to the themes—both human and literary—that have long preoccupied him. Whether exploring his complex relationship with his uncle, recounting his young adulthood in New York, or offering an illuminating look at the global seabird crisis, these pieces contain all the wit and disabused realism that we've come to expect from Franzen. Taken together, these essays trace the progress of a unique and mature mind wrestling with itself, with literature, and with some of the most important issues of our day, made more pressing by the current political milieu. The End of the End of the Earth is remarkable, provocative, and necessary.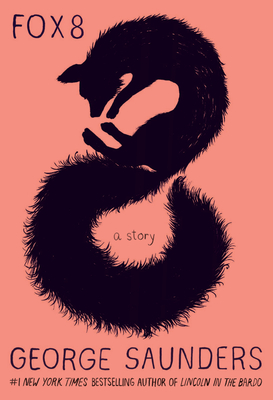 Fox 8
By George Saunders:
From the author of the New York Times bestsellers Lincoln in the Bardo and Tenth of December comes a darkly comic short story, a fable about the unintended consequences of our quest to tame the natural world—now available for the first time in hardcover. Fox 8 has always been known as the daydreamer in his pack, the one his fellow foxes regarded with a knowing snort and a roll of the eyes. That is, until Fox 8 develops a unique skill: He teaches himself to speak "Yuman" by hiding in the bushes outside a house and listening to children's bedtime stories. Told with his distinctive blend of humor and pathos, Fox 8 showcases the extraordinary imaginative talents of George Saunders, whom the New York Times called "the writer for our time."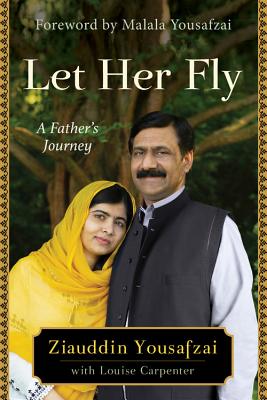 Let Her Fly
By Ziauddin Yousafzai:
A moving and inspirational story, with a deeply personal look into the Yousafzai family, Let Her Fly traces the journey of Malala's father, Ziauddin, from an unconfident stammering little boy living in a mud hut in the mountainous region of Shangla to a man who has broken with tradition and proven there are many faces of feminism. Our Event Coordinator Christina is really looking forward to reading this new release. She says "I recently read I Am Malala and found it equal parts educational, inspirational, and heartbreaking. I'm looking forward to learning about the father who, in such an oppressive time and place, raised such a determined daughter who is poised to change the world."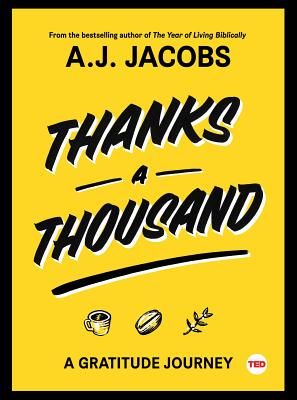 Thanks A Thousand
By A. J. Jacobs:
Author A. J. Jacobs discovers that his coffee—and every other item in our lives—would not be possible without hundreds of people we usually take for granted: farmers, chemists, artists, presidents, truckers, mechanics, biologists, miners, smugglers, and goatherds. By thanking these people face to face, Jacobs finds some much-needed brightness in his life. Gratitude does not come naturally to Jacobs—his disposition is more Larry David than Tom Hanks—but he sets off on the journey on a dare from his son. And by the end, it's clear to him that scientific research on gratitude is true. Gratitude's benefits are legion: It improves compassion, heals your body, and helps battle depression. This heartwarming read, perfect in this season of giving, is on our shelves now.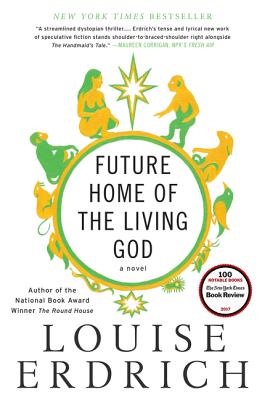 Future Home of the Living God
By Louise Erdrich:
Future Home of the Living God—an unexpected dystopian thriller as well as a moving meditation on female agency, love, self-determination, biology, and natural rights—was an instant New York Times Bestseller debuting at #13 and has hit several national lists. No surprise considering Erdrich's long list of accolades including winning a National Book Award and becoming a finalist for a Pulitzer Prize. This release, now in paperback, includes a P.S. section with interviews, insights, and more. Uriel is a big fan of Erdrich as well, saying that ". . . Future Home of the Living God is an unflinching look at female resilience in the face of adversity, the ties between mother and child and asks of society how unalienable, if at all, the right to one's body is. And yet, many will still ask, why this novel? Why now? For Erdrich, the answer was simple. After sitting on the manuscript for 10 years, she said it was "photographs of white men in dark suits deciding crucial issues of women's health to know the timing is right" for Cedar's story to be told. In a time fraught with social and political turmoil over the environment, racial tension, international disorder and questions regarding the rights of women, Future Home of the Living God is a sobering and alarming call to address these concerns before fictional dystopias between the covers manifest themselves in the real world."