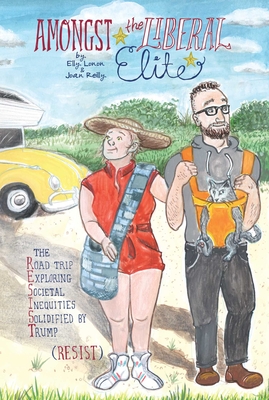 Amongst the Liberal Elite
By Elly Lonon:
Getting woke is hard. As this couple is discovering under 45's regime, it takes more than listening to NPR on our daily commutes and watching Jon Stewart cameos on our phones in bed while we sip craft beer from artisanal glassware made by at-risk women on another continent to make us global citizens. That won't stop Alexandra and Michael from trying, though. Based on the successful McSweeney's column, Amongst the Liberal Elite takes readers on a cross-country road trip with Alex and Michael, romantic partners whose voices will resonate with fans of shows such as Portlandia, Parks and Recreation, Full Frontal with Samantha Bee, and Last Week Tonight with John Oliver. The couple decides to use their tax refund to reconnect with their fellow Americans via a cross-country road trip and, more specifically, better understand how Trump won the election. Elly Lonon will be in the store Monday, November 5 at 7PM to speak and sign copies of her book.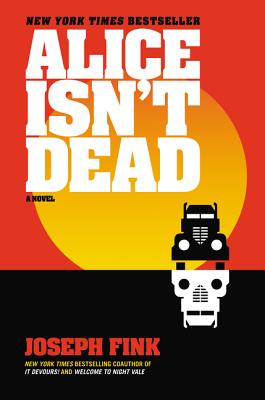 Alice Isn't Dead
By Joseph Fink:
Christine says "Joseph Fink is my hero for making extreme anxiety a superpower, something from which a person can draw strength. Like the Welcome to Nightvale novels, Alice Isn't Dead evinces a gentleness throughout the story, but as with Keisha, the protagonist, don't mistake that for weakness. This novel is a road trip into the depths of human love even in the midst of experiencing inexplicable and weird horrors. It will linger with you long after you finish reading it." Join us on Thursday, November 8 at 7PM to hear Joseph Fink speak and sign copies of this thrilling novel.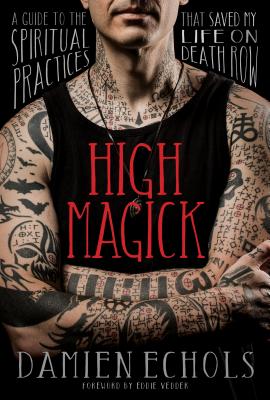 High Magick
By Damien Echols:
At age 18, Damien Echols was sentenced to death for a crime he didn't commit. "I spent my years in prison training to be a true magician," he recalls. "I used magick—the practice of reshaping reality through our intention and will—to stave off incredible pain, despair, and isolation. But the most amazing feat of all that practice and study was to manifest my freedom." With High Magick, this bestselling author shares his first teaching book on the powerful spiritual techniques that helped him survive and transcend his ordeal on death row. He will join us in store on Sunday, November 11 at 5PM to speak about the experiences behind his book and sign copies.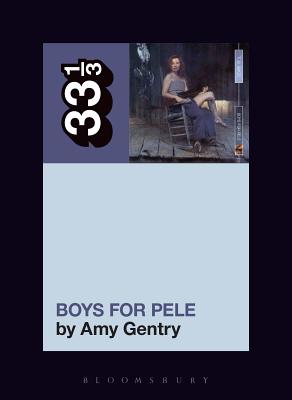 Tori Amos's Boys for Pele
By Amy Gentry:
It's hard to think of a solo female recording artist who has been as revered or as reviled over the course of her career as Tori Amos. Amy Gentry argues that these violent aesthetic responses to Amos's performance, both positive and negative, are organized around disgust—the disgust that women are taught to feel, not only for their own bodies, but for their taste in music. Released in 1996, Amos's third album, Boys for Pele, represents the height of Amos's willingness to explore the ugly qualities that make all of her music, even her more conventionally beautiful albums, so uncomfortably, and so wonderfully, strange. Using a blend of memoir, criticism, and aesthetic theory, Gentry argues that the aesthetics of disgust are useful for thinking in a broader way about women's experience of all art forms. Amy joins BookPeople on Thursday, November 1 at 7PM to speak and sign copies of this latest addition to the 33 1/3 series.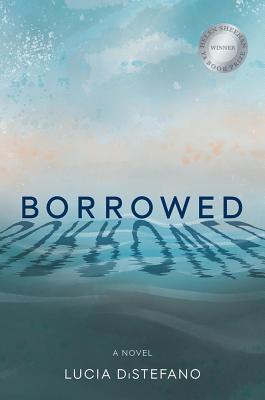 Borrowed
By Lucia DeStefano:
Love, mystery, and danger collide in this new literary thriller with the dark heart of a Gillian Flynn novel and the lyrical prose of Jandy Nelson's I'LL GIVE YOU THE SUN. A triumph of authenticity, grace, and nail-biting suspense, Lucia DiStefano's ingenious debut is an unflinching, genre-bending page-turner. As seventeen-year-old Linnea celebrates the first anniversary of her heart transplant, she can't escape the feeling that the wires have been crossed. After a series of unsettling dreams, inked messages mysteriously appear on her body, and she starts to wonder if this new heart belongs to her at all. Lucia will be at BookPeople on Saturday November 10 at 6PM to speak and sign books.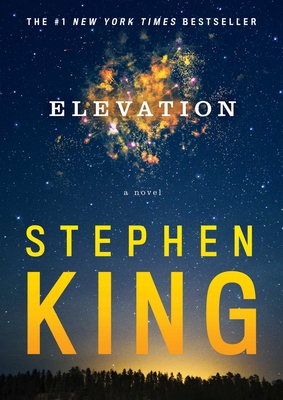 Elevation
By Stephen King:
The latest from legendary master storyteller Stephen King, a riveting, extraordinarily eerie, and moving story about a man whose mysterious affliction brings a small town together—a timely, upbeat tale about finding common ground despite deep-rooted differences. Although Scott Carey doesn't look any different, he's been steadily losing weight. There are a couple of other odd things, too. He weighs the same in his clothes and out of them, no matter how heavy they are. Scott doesn't want to be poked and prodded. He mostly just wants someone else to know, and he trusts Doctor Bob Ellis.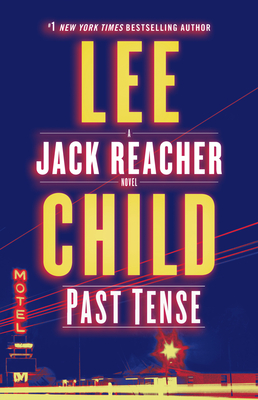 Past Tense
By Lee Child:
Family secrets come back to haunt Jack Reacher in this electrifying thriller from #1 New York Times bestselling author Lee Child. Jack Reacher has extended his thumb and hit the pavement. His plan is to follow the autumn sun on an epic trip across America, from Maine to California. He doesn't get far. On a country road in rural New Hampshire, deep in the New England woods, he sees a sign to a place he has never been: The town where his father was born. He thinks, What's one extra day? and takes the detour. At the same moment, in the same isolated area, a car breaks down. Two young Canadians are trying to drive to New York City to sell a treasure. Now they're stranded at a lonely motel in the middle of nowhere. The owners almost seem too friendly. It's a strange place . . . but it's all there is. As Reacher explores his father's life, and as the Canadians face lethal dangers, strands of different stories begin to merge. Then Reacher makes a shocking discovery: The present can be tough, but the past can be tense . . . and deadly.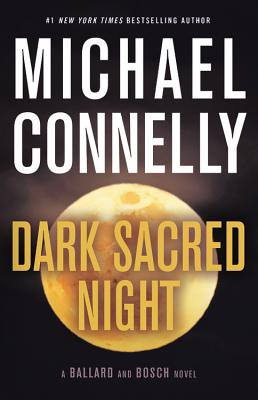 Dark Sacred Night
By Michael Connelly:
Detective Renée Ballard is working the night beat—known in LAPD slang as "the late show"—and returns to Hollywood Station in the early hours to find a stranger rifling through old file cabinets. The intruder is retired detective Harry Bosch, working a cold case that has gotten under his skin. Ballard can't let him go through department records, but when he leaves, she looks into the case herself and feels a deep tug of empathy and anger. She has never been the kind of cop who leaves the job behind at the end of her shift—and she wants in. Dark Sacred Night for the first time brings together these two powerhouse detectives in a riveting story that unfolds with furious momentum.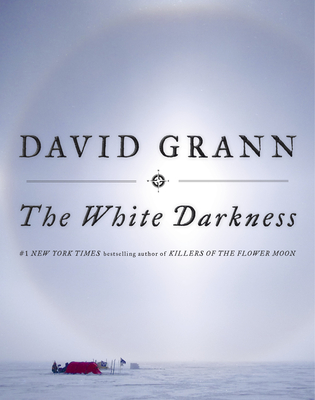 The White Darkness
By David Grann
David Grann, author of the bestselling Killers of the Flower Moon, returns with a short adventure tale of exploration. Grann traces the journey of a man determined to cross Antarctica alone. Henry Worsley grew up obsessed with the Shackleton expedition to the South Pole, driving him in a mad pursuit to the icy continent to follow his hero. This gift-sized book is full of color photographs of the journey and driven by David Grann's effortless writing.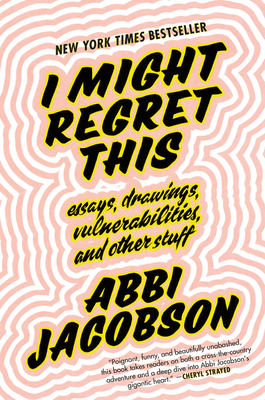 I Might Regret This
By Abbi Jacobson:
Eugenia said "I Might Regret This is hilarious, heartfelt, and incredibly relatable. Through essays (ramblings?) and her signature illustrations, Abbi Jacobson discusses everything from heartbreak to the snacks found in the Netflix offices and the power of the perfect shirt-tuck. Jacobson's writing style will charm any Broad City fan, but will also be a great fit for readers of Jenny Lawson and Samantha Irby."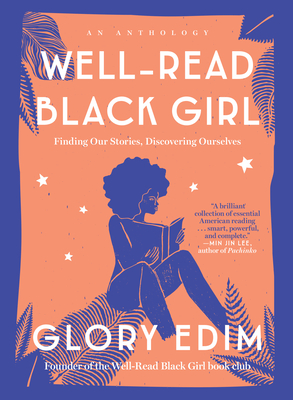 Well Read Black Girl
By Glory Edim:
Remember that moment when you first encountered a character who seemed to be written just for you? That feeling of belonging remains with readers the rest of their lives—but not everyone regularly sees themselves in the pages of a book. In this timely anthology, Glory Edim brings together original essays by some of our best black women writers to shine a light on how important it is that we all—regardless of gender, race, religion, or ability—have the opportunity to find ourselves in literature. Contributors include Jesmyn Ward, Jacqueline Woodson, and Morgan Jerkins among others.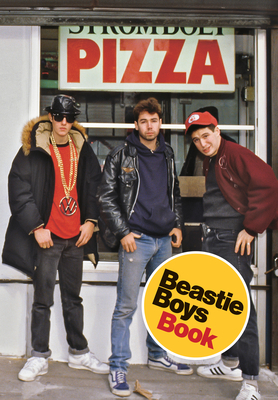 Beastie Boys Book
By Michael Diamond, Adam Horovitz
A panoramic experience that tells the story of Beastie Boys, a book as unique as the band itself—by band members ADROCK and Mike D. With a style as distinctive and eclectic as a Beastie Boys album, Beastie Boys Book upends the typical music memoir. Alongside the band narrative you will find rare photos, original illustrations, a cookbook by chef Roy Choi, a graphic novel, a map of Beastie Boys' New York, mixtape playlists, pieces by guest contributors, and many more surprises.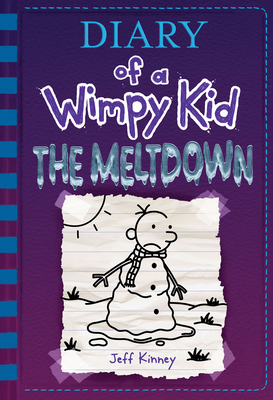 Diary of a Wimpy Kid: The Meltdown
By Jeff Kinney:
When snow shuts down Greg Heffley's middle school, his neighborhood transforms into a wintry battlefield. Rival groups fight over territory, build massive snow forts, and stage epic snowball fights. And in the crosshairs are Greg and his trusty best friend, Rowley Jefferson. It's a fight for survival as Greg and Rowley navigate alliances, betrayals, and warring gangs in a neighborhood meltdown. When the snow clears, will Greg and Rowley emerge as heroes? Or will they even survive to see another day?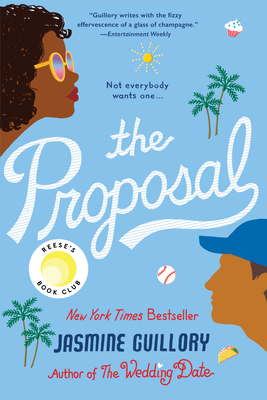 The Proposal
By Jasmine Guillory:
Eugenia said "I would love to live in Jasmine Guillory's world– a world full of friends with immediate access to cupcakes and men who love to cook (and appreciate the spicy things in life). The Proposal is just as enjoyable as Guillory's The Wedding Date. Funny, sexy, and relatable, this is a book you'll want to gift to all your friends."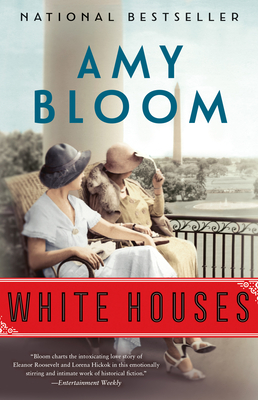 White Houses
By Amy Bloom:
This paperback release, inspired by the real-life love story between Eleanor Roosevelt and "first friend" Lorena Hickok,  is perfect for readers of The Paris Wife and The Swans of Fifth Avenue.  From Washington, D.C. to Hyde Park, from a little white house on Long Island to an apartment on Manhattan's Washington Square, Amy Bloom's new novel, White Houses, moves elegantly through fascinating places and times, written in compelling prose and with emotional depth, wit, and acuity.