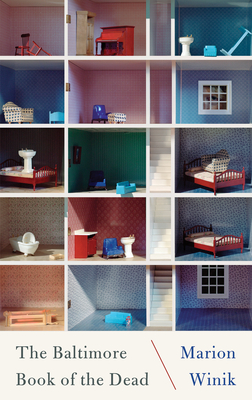 The Baltimore Book of the Dead
By Marion Winik:
The Baltimore Book of the Dead—sequel to the beloved The Glen Rock Book of the Dead—is another collection of portraits of the dead, their compressed narratives weaving a unusual, richly populated memoir. Approaching mourning and memory with intimacy, humor, and an eye for the idiosyncratic, the story begins in the 1960s in Marion Winik's native New Jersey, winds through Austin, Texas and rural Pennsylvania, and finally settles in her current home of Baltimore. The books contain brief portraits of people Winik knew, or somehow crossed paths with, who have died and builds on the themes from the first book. Winik will be at BookPeople on Monday, October 15 at 7PM to share this unique memoir and sign copies. Don't miss it!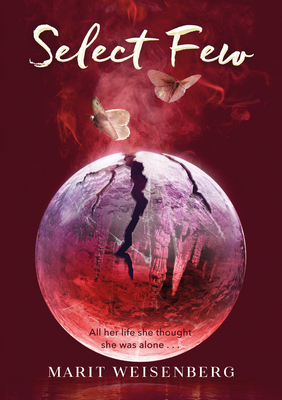 Select Few
By Marit Weisenberg:
The latest in the Dwindling series in which a dwindling group of humans with specially-evolved abilities is concerned only with its survival while one of its teens, Julia Jaynes, attempts to break free of her rarified but oppressive existence. In this latest installment, Julia, after rejecting the cult-like influence of her father's family, moves into a fancy hotel in downtown Austin. But she finds herself alone except for her boyfriend, John—and her fears. Once again she's suppressing her abilities, afraid her family will come for John when they find out he's been developing abilities of his own in her presence. The FBI is also keeping a close eye on Julia hoping she can lead them to her father, Novak, as he's wanted for questioning in his former assistant's death. Don't miss author Marit Weisenberg in the store on Tuesday, October 23 at 7PM to speak and sign copies!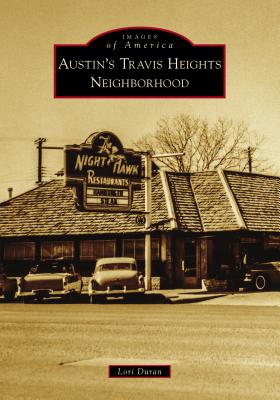 Austin Travis Heights Neighborhood
By Lori Duran:
The Travis Heights neighborhood in Austin, Texas, is comprised of three developments: the Swisher Addition, Fairview Park, and Travis Heights. Each of those three is unique. Fairview Park was designed to be an elegant Victorian suburb. The Swisher Addition developed as a thriving commercial district. The Travis Heights subdivision was the most successful residential development in the area and overshadowed the others. Travis Heights is known for its parks that run the length of the neighborhood. The history of Travis Heights is about the evolution of a neighborhood influenced by location and by its landscape. Author Lori Duran joins us Sunday, November 4 at 2PM to speak and sign copies of this book on a beloved Austin neighborhood.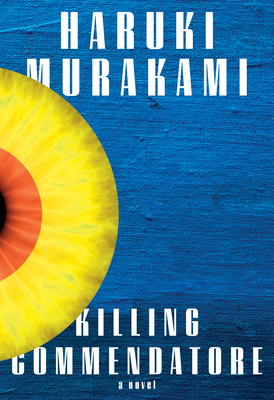 Killing Commendatore
By Haruki Murakami:
Murakami's latest, Killing Commendatore, is our Top Shelf pick for the month of October, beloved as it is by Assistant Manager Uriel. Of Murakami's new novel, Uriel says, "Few writers captivate readers quite like Haruki Murakami. The novel is a practice in what Murakami does best (tales populated by lovelorn middle-aged men, cats, classical music, exquisite meals, and fantastic happenings) as well as a bold re-imagining of The Great Gatsby. At just over seven-hundred pages, this hefty tome flows to a tragic and propulsive rhythm as we're transported across time and space, from wartime Vienna to a spirit world of ideas come true, culminating in Murakami's most bizarre, satisfying and addictively readable novel yet."​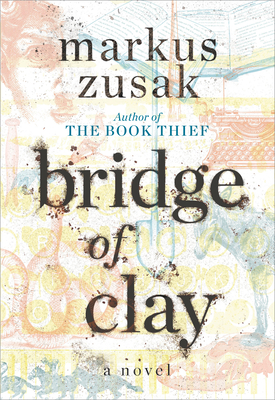 Bridge of Clay
By Markus Zusak:
From the author of The Book Thief, beloved and studied by young readers everywhere, Markus Zusak has a new book on shelves. Bridge of Clay is sweeping family saga, the story of five boys raising themselves after their father's disappearance. At their heart is Clay, a boy who will build a bridge—for his family, for his past, for greatness, for his sins, for a miracle. But how far will he go . . . and how much can he overcome? Don't miss this incredible new book from a beloved author!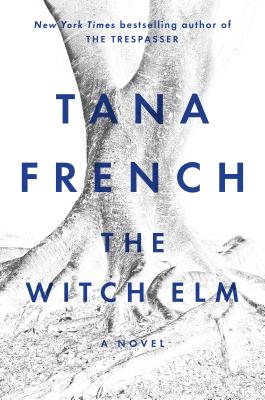 The Witch Elm
By Tana French:
Eugenia says "Every time I finish a Tana French book, I begin waiting—not so patiently, I must say—for the next Tana French book. If it were up to me, we'd have 12 Tana French books a year. Ideally, more. French secured my loyalty with the unforgettable kick-off to her Dublin Murder Squad series, In the Woods, and I've never looked back. Only forward, to the next great mystery. That being said, I was a teensy bit disappointed to find out The Witch Elm was a stand-alone novel, and I missed the police procedural French writes so well. But The Witch Elm is undeniably gripping and unnerving, filled with French's signature layering and detail. She plays with memory, character, and intent, building a disturbingly relatable story (or is it just me? gulp) that WILL leave you with questions. Questions about your own past, your own memories, and those relationships you think you know so well. . . . Ready for the next one, Tana."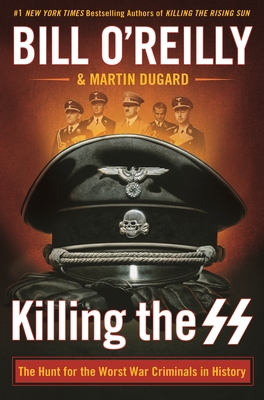 Killing the SS
By Bill O'Reilly & Martin Dugard:
From Bill O'Reilly and Martin Dugard bestselling authors of the Killing Series, Killing the SS is the epic saga of the espionage and daring waged by self-styled "Nazi hunters." This determined and disparate group included a French husband and wife team, an American lawyer who served in the army on D-Day, a German prosecutor who had signed an oath to the Nazi Party, Israeli Mossad agents, and a death camp survivor. Over decades, these men and women scoured the world, tracking down the SS fugitives and bringing them to justice, which often meant death. Don't miss out on this latest installment in the mega-bestselling Killing series!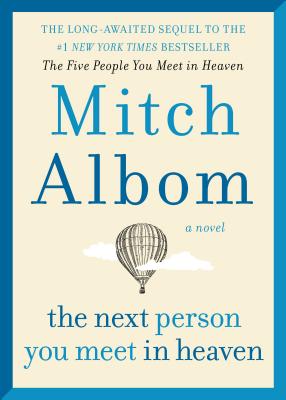 The Next Person You Meet in Heaven
By Mitch Albom:
Mitch Albom's The Five People You Meet in Heaven has sold over 8 million copies and continues to be a bestseller. Now in this enchanting sequel, Albom tells the story of Eddie's heavenly reunion with Annie—the little girl he saved on earth—in an unforgettable novel of how our lives and losses intersect. As the novel opens, Annie is marrying Paulo. But when her wedding night ends in an unimaginable accident, Annie finds herself on her own heavenly journey—and an inevitable reunion with Eddie, one of the five people who will show her how her life mattered in ways she could not have fathomed. Poignant and beautiful, filled with unexpected twists, The Next Person You Meet in Heaven reminds us that not only does every life matter, but that every ending is also a beginning—we only need to open our eyes to see it. Come grab a copy of this destined classic before we run out!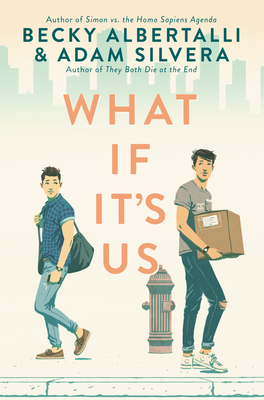 What if It's Us
By Becky Albertalli & Adam Silvera
Becky Albertalli, award-winning author of Simon vs the Homo Sapiens Agenda, and Adam Silvera, New York Times bestselling author of The Both Die at the End, combine their talents in this funny, heartfelt collaboration about Arthur and Ben, two very different boys who can't decide if the universe is pushing them together—or pulling them apart. Arthur is only in New York for the summer, but if Broadway has taught him anything, it's that the universe can deliver a showstopping romance when you least expect it. Ben thinks the universe needs to mind its business. If the universe had his back, he wouldn't be on his way to the post office carrying a box of his ex-boyfriend's things. But when Arthur and Ben meet-cute at the post office, what exactly does the universe have in store for them? Maybe nothing. After all, they get separated. Maybe everything. After all, they get reunited. But what if they can't quite nail a first date . . . or a second first date . . . or a third? What if Arthur tries too hard to make it work . . . and Ben doesn't try hard enough? What if life really isn't like a Broadway play? But what if it is? This is an irresistible story with unforgettable characters that you won't want to miss out on!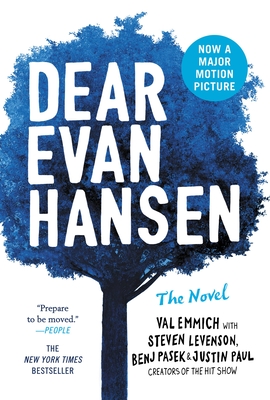 Dear Evan Hansen
By Val Emmich, Steven Levenson, Benj Pasek, Justin Paul:
Our teen specialist Shannon is so excited that the novelization for Dear Evan Hansen has hit our shelves! She says "As a fan of the musical, I wasn't sure if I would get sucked into the novelized story near as much. But, I put my soundtrack on, and dove in and boy was I not disappointed!. It was like watching the musical unfold, but deeper, richer. I felt like the characters were my friends and suddenly I too wanted to join the Connor Project. When I put the book down it was mostly because I needed my hands if I was going to get to work on saving the world, one person at a time! Perfect read for the world we are in!"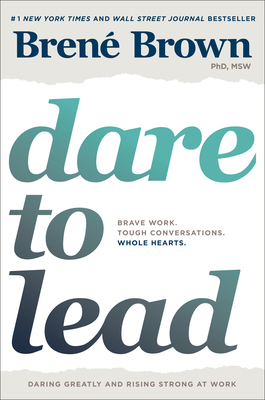 Dare to Lead
By Brené Brown:
How do you cultivate braver, more daring leaders, and how do you embed the value of courage in your culture? In this new book, four-time #1 New York Times bestselling author and researcher Brené Brown uses research, stories, and examples to answer these questions in the no-BS style that millions of readers have come to expect and love. Brené writes, "One of the most important findings of my career is that daring leadership is a collection of skills and practices that are 100% teachable. It's learning and unlearning that requires brave work, tough conversations, and showing up with your whole heart. Easy? No. Because choosing courage over comfort is not always our default. Worth it? Always. We want to be brave with our lives and our work. It's why we're here." Get your copy of Dare to Lead on our shelves now!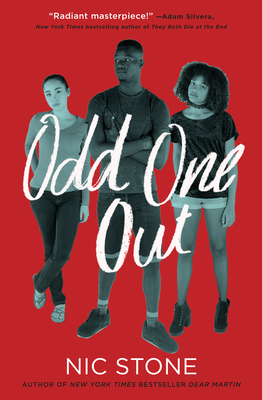 Odd One Out
By Nic Stone:
We love Nic Stone! Not only has she delivered killer talks at both Texas Book Festival and TTBF, her books Dear Martin and the new Odd One Out are beloved by our booksellers. Her latest novel is finally on our shelves and we couldn't be more thrilled. Eugenia says "In her author's note for Odd One Out, Nic Stone talks about writing the novel she wishes she had when she was a young girl, confused by her attraction to both boys and girls. Stone has succeeded in writing a personal and intimate exploration of those feelings, with characters that are realistic, funny, and smart as hell. I wish I'd met these characters when I was younger—especially Coop, a proud and confident feminist who isn't afraid to be vulnerable with his friends. I loved how openly this book discusses not only sexuality and pleasure, but misogyny, prejudice, embracing and refusing labels, and the importance of belonging—because at its heart, Odd One Out is a story about friendship. I'm so excited to see more from Nic Stone, whose talent blew me away with her debut novel, Dear Martin. Her voice is as honest and real as the characters she writes so damn well." And Savannah says "Odd One Out is surprising, witty, intriguing, and desperately needed. Stone artfully delves into the complicated topic of sexuality and her book is full of kickass females who demand to be treated with respect as well as guys who call out their friends for "locker-room talk" and misogynistic comments. Stone makes it blatantly apparent that sexuality is not as simple or binary as society loves to make it seem. Odd One Out has the potential to help so many young adults who are currently questioning everything."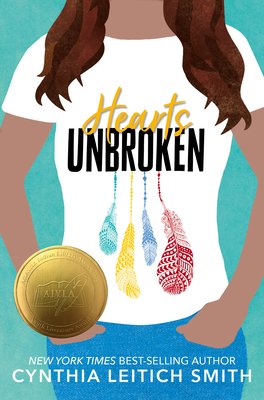 Hearts Unbroken
By Cynthia Leitich Smith:
New York Times best-selling author Cynthia Leitich Smith—acclaimed author of the Tantalize series and the Feral series—turns to realistic fiction with the thoughtful story of a Native teen navigating the complicated, confusing waters of high school—and first love. When Louise Wolfe's first real boyfriend mocks and disrespects Native people in front of her, she breaks things off and dumps him over e-mail. It's her senior year, anyway, and she'd rather spend her time with her family and friends and working on the school newspaper. The editors pair her up with Joey Kairouz, the ambitious new photojournalist, and in no time the paper's staff find themselves with a major story to cover: the school musical director's inclusive approach to casting The Wizard of Oz has been provoking backlash in their mostly white, middle-class Kansas town.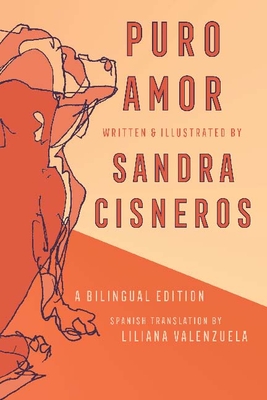 Puro Amor
By Sandra Cisneros:
In this bilingual chapbook, best-selling author Sandra Cisneros shares a whimsical tale of a couple, their animals, and the complexities of love. Christina says Puro Amor is "Short but packed with all the beautiful imagery and lyrical prose that make Sandra Cisneros the Queen of Chicano Literature. Her descriptions made me think of days at my grandmother's ranch house in the Rio Grande Valley spent among the cactus, chickens, pigs, dogs, cats, cows, and one loud-mouthed Macaw named Lolo. This title has found its way to my heart and earned its spot on my shelves next to the rest of Cisneros's wonderful titles."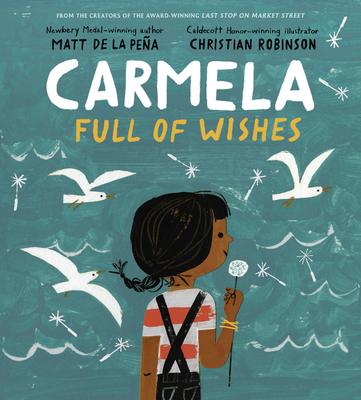 Carmela Full of Wishes
By Matt de la Peña & Christian Robinson
Carmela Full of Wishes is a gorgeous new book from the team that brought you The Last Stop on Market Street. Matt de la Peña and Christian Robinson deliver an incredibly new story about a little girl on her birthday. Eugenia says "I am so excited for Matt de la Peña and Christian Robinson's latest collaboration, Carmela Full of Wishes! It's Carmela's birthday (my favorite thing to celebrate!) and she gets to hang out with her big brother. When Carmela finds a dandelion growing in the pavement, her brother says she has to make a wish. But what if she makes the wrong one?! The team behind the Newbery Medal-winning Last Stop on Market Street returns with a dreamy, tender story about love and family. Robinson's gorgeous illustrations of papel picado fill my heart with joy—his style is so delicate and full of warmth, a perfect match for de la Peña's beautiful words." Don't miss seeing the author and illustrator this year at Texas Book Festival, October 27-28!