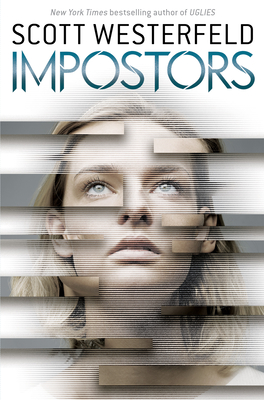 Imposters
By Scott Westerfeld:
Deception. Risk. Betrayal. Redemption. Master storyteller Scott Westerfeld is at the top of his game, and back to his most famous realm with a new series set in the world of his mega-bestselling Uglies series—a world full of twist and turns, rebellion and intrigue, where any wrong step could be heroine Frey's last. Grab your copy and come out to the store on Saturday, September15 at 2PM to hear Scott speak and sign copies of this thrilling new addition to the universe fans already know and love.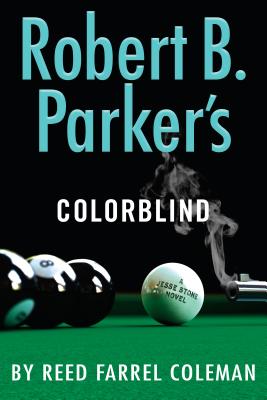 Robert B. Parker's Colorblind
By Reed Farrel Coleman:
The legacy of Robert B. Parker continues with Reed Farrel Coleman's latest release of the New York Times bestselling series featuring police chief Jesse Stone, and his newest case hits right at the heart of the Paradise police force. Coleman, called "the noir poet laureate" by The Huffington Post, takes Jesse Stone back to his introspective roots—restoring the contemplative melancholy that first made the series a hit. Coleman joins us on Sunday, September 16 at 5PM to speak and sign copies of must read thriller.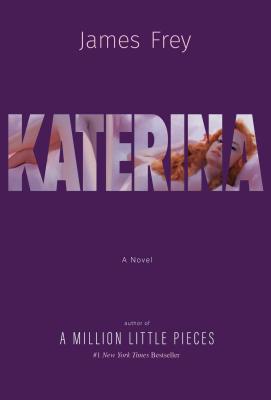 Katerina 
By James Frey:
The controversial, highly talented author of A Million Little Pieces James Frey is back with Katerina, his first new novel in 10 years! A kiss, a touch. A smile and a beating heart. Love and sex and dreams, art and drugs and the madness of youth. Betrayal and heartbreak, regret and pain, the melancholy of age. Katerina, the explosive new novel by America's most controversial writer, is a sweeping love story alternating between 1992 Paris and Los Angeles in 2018. At its center are a young writer and a young model on the verge of fame, both reckless, impulsive, addicted, and deeply in love. What more can you ask for? Join us in welcoming James Frey to the store to speak and sign books on Tuesday, September 18 at 7PM. It promises to be a night of shattering intrigue.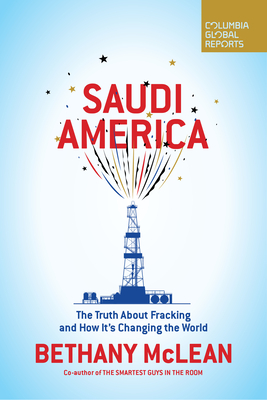 Saudi America
By Bethany McLean:
Bethany McLean, co-author of the bestseller The Smartest Guys in the Room: The Amazing Rise and Scandalous Fall of Enron with Peter Elkind, is back with a new book that reveals the true story of fracking's impact. Fracking is making an increasing impact on the world, but most people are familiar with it from an environmental standpoint. Saudi America goes beyond that to examine the true story of fracking's impact—on Wall Street, the economy and on geopolitics. McLean tells the neglected story of the financial gambles that are the reasons for over-optimism and inflated promises. It's a bit like the return to the Enron story: over eagerness in partaking in a boom leads to all types of problems, including ignoring reality and risks, and in the case of Aubrey McClendon, deception. Bethany will be at the Austin Central Public Library on Thursday, September 20 at 7PM to speak and sign copies. Get your book now for priority signing line tickets and join BookPeople for a remarkable story that will persuade you to think about the power of oil in a new way.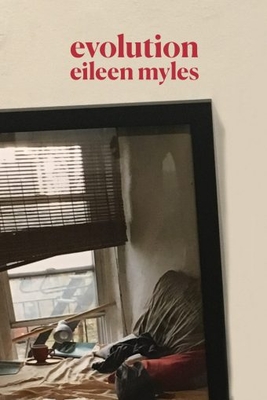 Evolution
By Eileen Myles:
This new collection of poetry by Eileen Myles is highly anticipated by several of our staff. Evolution finds our game-changing writer keying lines in an idiomatic, euphoric style that the New York Times has called "one of the essential voices in American poetry" The first all-new collection of poems since 2011's Snowflake/Different Streets—and following the critically acclaimed Afterglow (A Dog Memoir), as well as the volume of selected poems, I Must Be Living Twice—here, in Evolution, we find the eminent, exuberant writer at the forefront of American literature, upending genre in a new vernacular that enacts—like nobody else—the way we speak (inside and out) today. Evolution, with its channeling of Quakers, Fresca, and cell phones, radiates vital insight, purpose, and risk. Eileen will be speaking and signing copies of the book on Tuesday, November 27 at 7PM.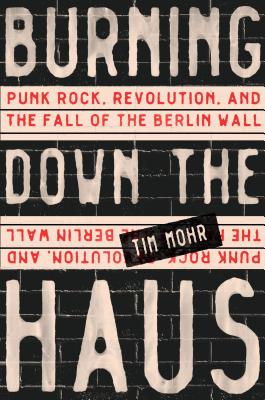 Burning Down the Haus
By Tim Mohr:
It began with a handful of East Berlin teens who heard the Sex Pistols on a British military radio broadcast to troops in West Berlin, and it ended with the collapse of the East German dictatorship. Punk rock was a life-changing discovery. The buzz-saw guitars, the messed-up clothing and hair, the rejection of society and the DIY approach to building a new one: in their gray surroundings, where everyone's future was preordained by some communist apparatchik, punk represented a revolutionary philosophy—quite literally, as it turned out. This secret history of East German punk rock is not just about the music; it is a story of extraordinary bravery in the face of one of the most oppressive regimes in history. Rollicking, cinematic, deeply researched, highly readable, and thrillingly topical, Burning Down the Haus brings to life the young men and women who successfully fought authoritarianism three chords at a time—and is a fiery testament to the irrepressible spirit of revolution. Mohr takes us deep into the world of a group of kids who just wanted to live life on their own terms in East Germany in the 1980s-and how oppression by the Stasi catalyzed a revolution. Mohr will be speaking and signing books with us on Monday, October 22 at 7PM. Don't miss it!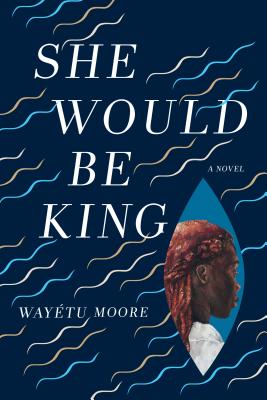 She Would Be King
By Wayètu Moore:
Our staff has fallen hopelessly in love with Wayétu Moore's debut novel She Would Be King. We love it so much, we made it our September Top Shelf pick and our Trust Fall Subscription pick. Molly said "Incredible. Incredible, incredible. This mythical retelling of the creation of Liberia is so much more than a history lesson, it's an epic tale of good and its fight against corrosive evil . . . Moore's language has all the weight and beauty of an ancient fable, and though the book covers violent, oppressive history, there is much grace, friendship, heroism, and love to be found. What I love most though is the use of the spirit—in this case, a whispering wind that was once a 19-year-old girl named Charlotte—and how effectively it fortifies our protagonists against the guns and greed of the enemy. This is an astounding, moving novel that I can't wait to see out in the world." Christina said "She Would Be King is a magical epic tale that crosses time, languages, and continents to converge on a place in history of hard-won freedom. This is a story about finding a place to belong and accepting who you really are. The characters are not cursed with their powers but bestowed mystical gifts meant for good, meant for change, meant for them and an entire people to find their home. Wayétu Moore seamlessly weaves together the mystical with the historical in a way that leaves you wanting more and more." And Hanna said it is " . . . an absolutely magical and powerful read…a story full of magical folklore and criticisms of white supremacy and colonialism. She Would Be King is easily one of my favorite reads of the year." Take our word for it. This is a story you don't want to miss. Come grab a copy from us and see what has us all raving.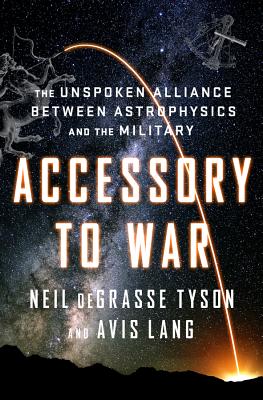 Accessory to War
By Neil deGrasse Tyson:
In this fascinating foray into the centuries-old relationship between science and military power, astrophysicist with the American Museum of Natural History, director of its world-famous Hayden Planetarium, host of the hit radio and TV show StarTalk, and the New York Times best-selling author of Astrophysics for People in a Hurry Neil deGrass Tyson and writer-researcher Avis Lang examine how the methods and tools of astrophysics have been enlisted in the service of war. Spanning early celestial navigation to satellite-enabled warfare, Accessory to War is a richly researched and provocative examination of the intersection of science, technology, industry, and power that will introduce Tyson's millions of fans to yet another dimension of how the universe has shaped our lives and our world. We've got lots of copies of this fascinating new release so come get one now!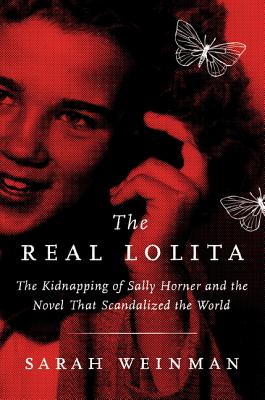 The Real Lolita
By Sarah Weinman:
Vladimir Nabokov's Lolita is one of the most beloved and notorious novels of all time. And yet very few of its readers know that the subject of the novel was inspired by a real-life case: the 1948 abduction of eleven-year-old Sally Horner. Drawing upon extensive investigations, legal documents, public records, and interviews with remaining relatives, Sarah Weinman uncovers how much Nabokov knew of the Sally Horner case and the efforts he took to disguise that knowledge during the process of writing and publishing Lolita. Weinman tells Sally's full story for the first time. Christina says it is "A fascinating look at the true story that inspired the global phenomenon that is Lolita. Sadly, according to this book, it seems there is little known about Sally Horner and her horrifying experience. Sarah Weinman has done her best to dig up the facts and present irrefutable evidence that the story of Sally Horner is in fact the inspiration for Nabokov's work."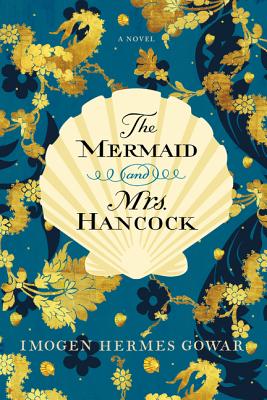 The Mermaid and Mrs. Hancock
By Imogen Hermes Gowar:
In 1780s London, a prosperous merchant finds his quiet life upended when he unexpectedly receives a most unusual creature—and meets a most extraordinary woman—in this much-lauded, atmospheric debut that examines our capacity for wonder, obsession, and desire with all the magnetism, originality, and literary magic of The Essex Serpent. In The Mermaid and Mrs. Hancock, Britain's most-heralded new literary talent brings us a spellbinding novel of a merchant, a mermaid, and a madam—an unforgettable confection that explores obsession, wonder, and the deepest desires of the heart with bawdy wit, intrigue, and a touch of magic. This one is sure to be a fun adventure.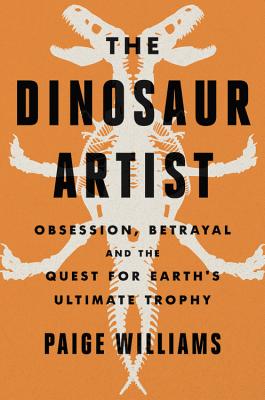 The Dinosaur Artist
By Paige Williams:
The Dinosaur Artist is a stunning work of narrative journalism about humans' relationship with natural history and a seemingly intractable conflict between science and commerce. From the $1.6 billion movie Jurassic World (2015) to the 5 million annual visitors to the American Museum of Natural History's famed dinosaur exhibits, there's a voracious appetite for information and stories about these magnificent creatures. In her first book, Paige Williams illuminates the history of fossil collecting—a murky, sometimes risky business, populated by eccentrics and obsessives, where the lines between poacher and hunter, collector and smuggler, enthusiast and opportunist, can easily blur. The Dinosaur Artist gives readers an irresistible story that spans continents, cultures, and millennia as Williams examines the question of who, ultimately, owns the past.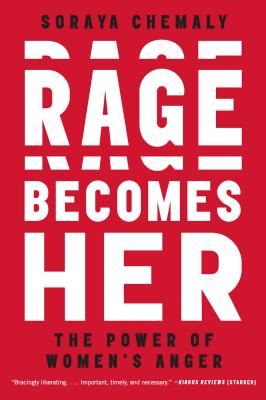 Rage Becomes Her
By Soraya Chemaly:
Soraya Chemaly is an award-winning writer and activist whose work focuses on the role of gender in culture, politics, religion, and media. She is the Director of the Women's Media Center Speech Project and an advocate for women's freedom of expression and expanded civic and political engagement. Rage Becomes Her is a transformative book urging twenty-first century-women to embrace their anger and harness it as a tool for lasting personal and societal change. Hanna says "Thorough, intersectional, illuminating, and fascinating are just a few of the words I'd use to describe this book. I learned so much and feel inspired to stay angry and take action. Anger doesn't have to be the negative emotion we're taught it is. Anger is the emotion that recognizes injustices and leads to systemic change. Excellent book for starting conversations around the productivity of anger and how to better channel & express it."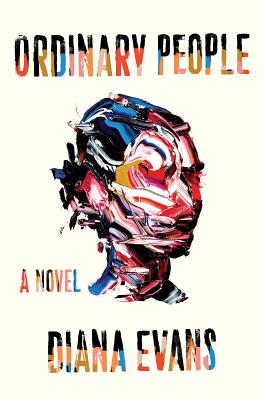 Ordinary People
By Diana Evans:
Diana Evans is a novelist and critic who has written for Marie Claire, the Guardian, and Harper's Bazaar, among other publications. Her first novel, 26a, won the Orange Award for New Writers. Her new novel, Ordinary People is a moving examination of identity and parenthood, sex and grief, and the fragile architecture of love in this story about two couples struggling through a year of marital crisis. Abby says "This book has everything I love—family drama, coming of age stories, adults seeking their true calling, & more. Diana Evans does a fantastic job of weaving all of these themes together with wonderful characters and a very true-to-life setting."