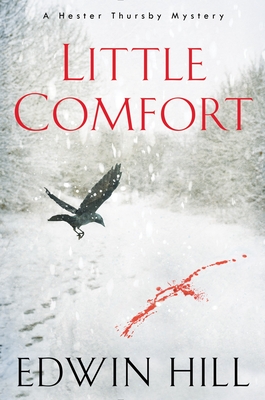 Little Comfort
By Edwin Hill:
In a brilliantly twisted debut set among Boston's elite, Edwin Hill introduces unforgettable sleuth Hester Thursby—a four foot, nine inches tall librarian with a beagle named Waffles and a side business tracking down the lost—and a missing persons case that uncovers a trail of vicious murder. Fans of Laura Lippman's Tess Monaghan series and Kate Atkinson's Jackson Brodie novels will find plenty to enjoy in this intelligent and dark suspense with a flawed female main character. Edwin Hill will be here on Saturday, September 22 at 6PM for an event presented by Mysterypeople along with fellow master of suspense, Scott Von Doviak, author of Charlesgate Confidential.
Hollywood Dead
By Richard Kadrey:
Richard Kadrey is back with his newest urban fantasy! Life and death takes on an entirely new meaning for half-angel, half-human hero James Stark, aka, Sandman Slim, in this insanely inventive, high-intensity tenth supernatural noir thriller in the New York Times bestselling series. Stark has been in dangerous situations before—you don't get named Sandman Slim for nothing. But with a mysterious enemy on the loose, a debt to pay, and a clock ticking down, this may truly be the beginning of his end. With this book, Kadrey is building towards an explosive and satisfying finish for fans of the critically acclaimed series. Don't miss grabbing a copy and joining Kadrey on Thursday, September 6 at 7PM. He will be joined by fellow authors Nicky Drayden, author of the new novel Temper, and Robert Jackson Bennett with his newest fantasy, Foundryside. Author Daniel A. Cohen will moderate. Don't miss any of the fun!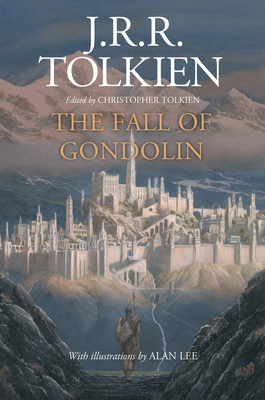 The Fall of Gondolin
By J.R.R. Tolkien, Christopher Tolkien (Edited by), Alan Lee (Illustrated by):
J.R.R. Tolkien is one of the most popular Fantasy authors of all time. The Fall of Gondolin takes us back to Middle Earth via his third son, Christopher Tolkien—appointed by Tolkien to be his literary executor, he has devoted himself to the editing and publication of unpublished writings. In the Tale of The Fall of Gondolin are two of the greatest powers in the world. There is Morgoth of the uttermost evil, unseen in this story but ruling over a vast military power from his fortress of Angband. Deeply opposed to Morgoth is Ulmo, second in might only to Manwë, chief of the Valar: he is called the Lord of Waters, of all seas, lakes, and rivers under the sky. But he works in secret in Middle-earth to support the Noldor, the kindred of the Elves among whom were numbered Húrin and Túrin Turambar. In the words of J.R.R. Tolkien, it was 'the first real story of this imaginary world' and, together with Beren and Lúthien and The Children of Húrin, he regarded it as one of the three 'Great Tales' of the Elder Days. This beautifully illustrated edition by Carnegie Medal-winning artist Alan Lee will be a treasured edition to any Tolkien fan.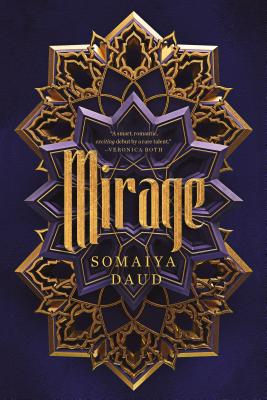 Mirage
By Somaiya Daud:
From debut writer and former bookseller Somaiya Daud comes an epic fantasy inspired by the author's Moroccan heritage about a poor girl who must become the body double of a princess of a ruthless empire. Fans of Cinder by Marissa Meyer and An Ember in the Ashes by Sabaa Tahir are sure to love Mirage. Come grab a copy of this beautifully written, dazzling debut novel on our shelves now.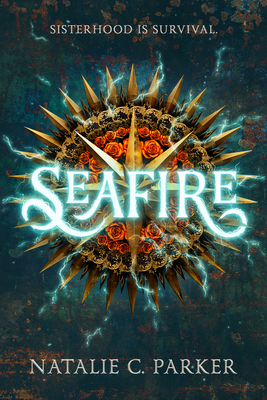 Seafire
By Natalie C. Parker:
Welcome to the Bullet Seas, where old-school pirate ships meet fleets coursing with electricity. Seafire follows the captain of an all-female ship intent on taking down a vicious warlord's powerful fleet. From tough-as-nails captain Caledonia to quiet-but-fierce Hime, the kick-butt women of the Mors Navis are bold, brave, and most importantly, a powerful sisterhood. You'll definitely want to get a copy of this, the first in a heart-stopping trilogy that recalls the undeniable feminine power of Wonder Woman and the powder-keg action of Mad Max: Fury Road.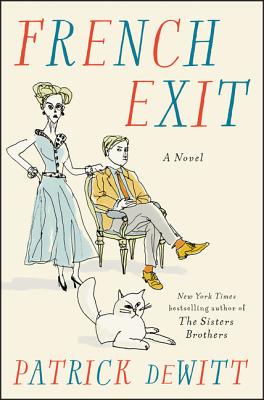 French Exit
By Patrick deWitt:
From bestselling author Patrick deWitt—author of The Sisters Brothers, which was short-listed for the Booker Prize and soon to be a major motion picture—comes a brilliant and darkly comic novel about a wealthy widow and her adult son who flee New York for Paris in the wake of scandal and financial disintegration. Frances Price—tart widow, possessive mother, and Upper East Side force of nature—is in dire straits, beset by scandal and impending bankruptcy. Her adult son Malcolm is no help, mired in a permanent state of arrested development. And then there's the Price's aging cat, Small Frank, who Frances believes houses the spirit of her late husband, an infamously immoral litigator and world-class cad whose gruesome tabloid death rendered Frances and Malcolm social outcasts. Brimming with pathos, French Exit is a one-of-a-kind 'tragedy of manners,' a send-up of high society, as well as a moving mother/son caper which only Patrick deWitt could conceive and execute.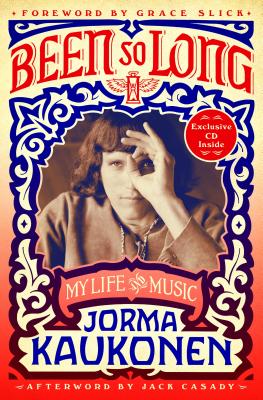 Been So Long: My Life and Music
By Jorma Kaukonen:
Jorma Kaukonen is one of the most highly respected interpreters of American roots music, blues, and Americana, and at the forefront of popular rock 'n roll. He is a co-founding member and the guitarist of Jefferson Airplane and the still-touring Hot Tuna, and has recorded more than a dozen solo albums. He's a member of the Rock & Roll Hall of Fame and a Grammy nominee. Been So Long is his candid memoir, written with as much depth and emotion as his music. Perfect for fans of Robbie Robertson's Testimony and Deal by Bill Kreutzmann, Been So Long is the memoir for anyone who wants to hear stories about Jefferson Airplane, Hot Tuna, jam bands, and anyone interested in a national treasure who helped define 60s-70s rock.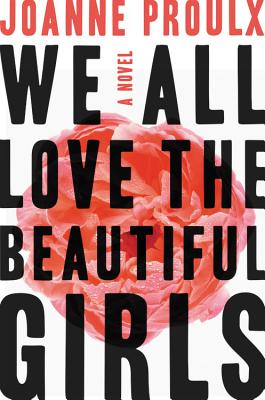 We All Love the Beautiful Girls
By Joanne Proulx:
We All Love the Beautiful Girls is a propulsive literary breakout about three suburban families whose lives spiral dangerously out of control after tragedy strikes.This arresting, masterful page-turner shot through with fierce, clear-eyed compassion and a sublime insight into human fragility by award-winning novelist Proulx explores the savage underpinnings of betrayal, infidelity, and revenge—and a multilayered portrait of love, in all its glory, that no reader will soon forget. Perfect for fans of Rick Moody, Lauren Groff, and Celeste Ng.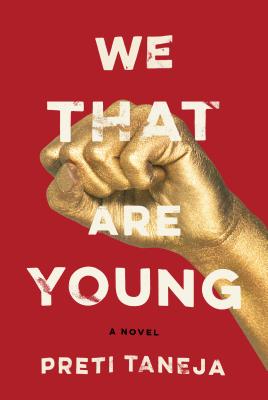 We That Are Young
By Preti Taneja:
Already a winner of The Desmond Elliot Prize, this stunning debut novel—a modern-day King Lear set in contemporary India—is the tale of a battle for power within a turbulent family, for status within a nation in a constant state of transformation, and for the love and respect of a father disappearing into dementia. Preti Taneja has been a journalist and involved in human rights advocacy work for many years working with youth charities, with refugees, and in conflict and post-conflict zones on minority and cultural rights. This is her first major work of fiction, and it is fire!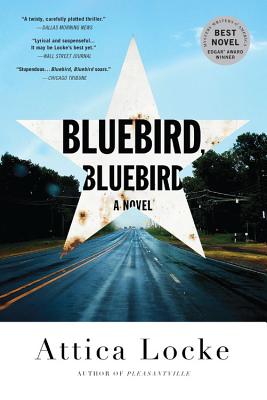 Bluebird, Bluebird
By Attica Locke:
Already an award winning novel since it's debut last year, Bluebird, Bluebird is finally out in paperback! Winner of the 2018 Edgar Award for Best Novel, and soon to be a TV series on FX, it is a thriller about the explosive intersection of love, race, and justice. A writer and producer on the Fox drama Empire, Attica Locke knows how to bring the drama and Bluebird, Bluebird is no exception. When it comes to law and order, East Texas plays by its own rules—a fact that Darren Mathews, a black Texas Ranger, knows all too well. Deeply ambivalent about growing up black in the lone star state, he was the first in his family to get as far away from Texas as he could. Until duty called him home. If you didn't grab this rural noir suffused with the unique music, color, and nuance of East Texas last year, come get a copy now and see what all the hype is about.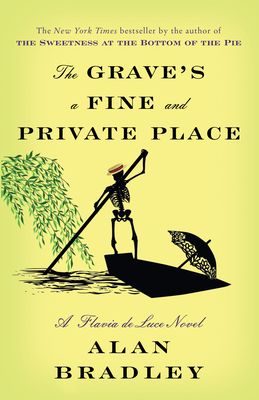 The Grave's a Fine and Private Place
By Alan Bradley:
When it debuted earlier this year, The Grave's a Fine and Private Place became an instant bestseller coming in at #10 on the New York Times hardcover list and #11 on the combined list—the sixth of the nine Flavia de Luce novels to debut in the top ten. With this ninth novel in the series comes the return of the world's greatest adolescent British chemist/busybody/sleuth. In the wake of an unthinkable family tragedy, twelve-year-old Flavia de Luce is struggling to fill her empty days. If anything could take Flavia's mind off sorrow, it is solving a murder—although one that may lead the young sleuth to an early grave. On our shelves now!!