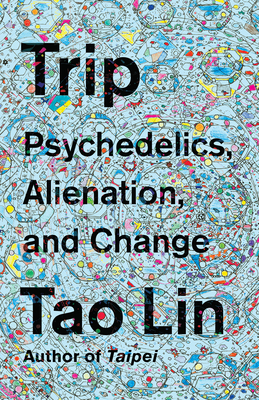 Trip
by Tao Lin:
Part memoir, part history, part journalistic expose, Trip is a look at psychedelic drugs, literature, and alienation from one of the twenty-first century's most innovative novelists–The Electric Kool-Aid Acid Test for a new generation. A Vintage Original.While reeling from one of the most creative–but at times self-destructive–outpourings of his life, Tao Lin discovered the strange and exciting work of Terence McKenna. McKenna, the leading advocate of psychedelic drugs since Timothy Leary, became for Lin both an obsession and a revitalizing force. In Trip,Lin's first book-length work of nonfiction, he charts his recovery from pharmaceutical drugs, his surprising and positive change in worldview, and his four-year engagement with some of the hardest questions: Why do we make art? Is the world made of language? What happens when we die? And is the imagination more real than the universe?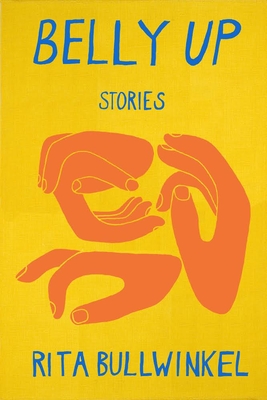 by Rita Bullwinkel:
BELLY UP is a story collection that contains ghosts, mediums, a lover obsessed with the sound of harps tuning, teenage girls who believe they are actually plants, gulag prisoners who outsmart a terrible warden, and carnivorous churches. Throughout these grotesque and tender stories, characters question the bodies they've been given and what their bodies require to be sustained.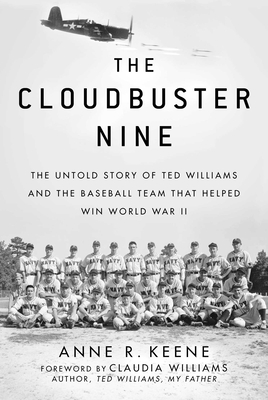 by Anne R. Keene:
The story of a Navy training school's baseball team whose star players Ted Williams, Johnny Pesky, and Johnny Sain went on to help win WWII, THE CLOUDBUSTER NINE is a singular nonfiction account from Austin author Anne R Keene. An alumna of UNC-Chapel Hill like her father, Keene uncovered the story of the Cloudbuster Nine in her father's scrapbooks, and tracked down the rest! We're pretty excited to have Keene here, speaking and signing her book THE CLOUDBUSTER NINE May 25th at 7PM. This one is our Statesman Select, so don't miss the review in the Austin American-Statesman!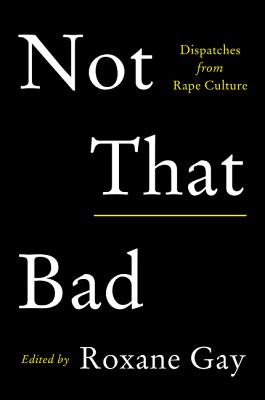 by Roxane Gay:
NOT THAT BAD: DISPATCHES FROM RAPE CULTURE, is a selection of achingly candid essays from a diverse collection of writers that addresses the way victims of sexual assault are "routinely second-guessed, blown off, discredited, denigrated, besmirched, belittled, patronized, mocked, shamed, gaslit, insulted, bullied" for speaking out. It is a call to arms insisting that "not that bad" is no longer good enough. Our booksellers have been making their way through the essays–Eugenia calls it "emotion and difficult…reading these pieces will enrage you, will make you physically shake with sorrow and injustice," and cites Brandon Taylor, Anthony Frames, and Vanessa Martir's essays as stories that will stay with her forever. Lojo chose NOT THAT BAD for our monthly Top Shelf review, and says "I encourage everyone—whether they've been through trauma or not—to read this raw collection of essays to better understand that these things happen to everyone, of every gender, every day, all around us. To read and realize that none of us are truly alone."–read the rest of her review at bookpeopleblog.com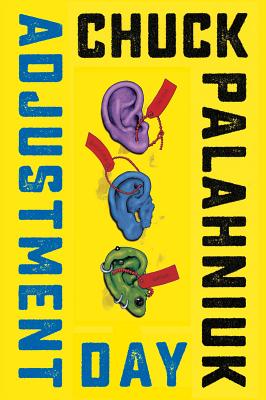 Adjustment Day
by Chuck Palahniuk:
Master bookseller Uriel highly recommends Chuck Palahniuk's first novel in four year, a spirited satire that skewers the deepest separatist fantasy, alternative fact, and conspiracy theory lurking in the American psyche. Uriel says "This is classic Chuck – back with enough here to shock, offend and make us laugh all the same. The book follows a plot to completely upend the U.S. government and re-invent the nation into some Libertarian fantasyland, creating separatist ethno-states and violently dispersing wealth and prestige to the most violent and dedicated followers of a radical, new edict. From the far reaches of Caucasia, Blacktopia and Gaysia, the principal homelands within the formerly United States, we follow a mishmash of displaced persons and leaders with newfound power navigating their "adjusted" positions to disturbing, heroic and often hilarious ends. Adjustment Day is a side-splitting satire that is ripe for this day and age. It holds up a mirror to our own societal decay, casting a spotlight on the faults and ironies of our broken political and ideological systems. Absolutely perfect for Generation Click-Bait."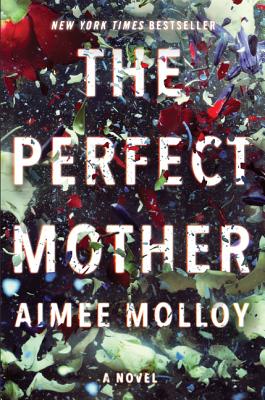 The Perfect Mother
by Aimee Molloy:
A night out. A few hours of fun. That's all it was meant to be.
They call themselves the May Mothers–a group of new moms whose babies were born in the same month. Twice a week, they get together in Brooklyn's Prospect Park for some much-needed adult time.
When the women go out for drinks at the hip neighborhood bar, they are looking for a fun break from their daily routine. But on this hot Fourth of July night, something goes terrifyingly wrong: one of the babies is taken from his crib. Winnie, a single mom, was reluctant to leave six-week-old Midas with a babysitter, but her fellow May Mothers insisted everything would be fine. Now he is missing. What follows is a heart-pounding race to find Midas, during which secrets are exposed, marriages are tested, and friendships are destroyed.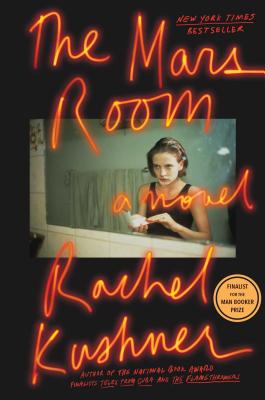 by Rachel Kushner:
From twice National Book Award-nominated Rachel Kushner, whose Flamethrowers was called "the best, most brazen, most interesting book of the year" (Kathryn Schulz, New York magazine), comes a spectacularly compelling, heart-stopping novel about a life gone off the rails in contemporary America.It's 2003 and Romy Hall is at the start of two consecutive life sentences at Stanville Women's Correctional Facility, deep in California's Central Valley. Outside is the world from which she has been severed: the San Francisco of her youth and her young son, Jackson. Inside is a new reality: thousands of women hustling for the bare essentials needed to survive; the bluffing and pageantry and casual acts of violence by guards and prisoners alike; and the deadpan absurdities of institutional living, which Kushner evokes with great humor and precision.Stunning and unsentimental, The Mars Room demonstrates new levels of mastery and depth in Kushner's work. It is audacious and tragic, propulsive and yet beautifully refined. As James Wood said in The New Yorker, her fiction "succeeds because it is so full of vibrantly different stories and histories, all of them particular, all of them brilliantly alive."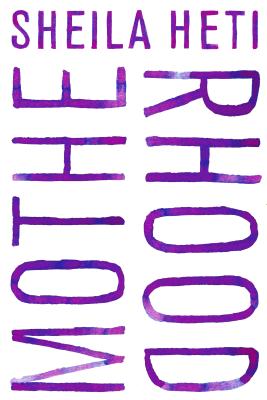 Motherhood
by Sheila Heti:
MOTHERHOOD is an incredible new book that's got our booksellers buzzing with excitement! A novel about a woman who is trying to decide if–not when–with motherhood, this intimate narration reads like a memoir–keenly felt and starkly original–sure to spark lively conversations about womanhood, parenthood, and about how—and for whom—to live. Sarah L says MOTHERHOOD is "deeply personal and intimate…begs to be discussed…The lines are blurred between author and narrator, and the questions posed in between coin tosses seem to be borrowed from every woman's mind." While Molly M says " As much as this is an incredible work for vividly depicting the narrator's decision-making process, the specificity of her question (motherhood) brings to the novel a level of urgency and novelty. Women writers/artists/people have long –long– been faced with the task of either taking on both their creative ambitions and their so-called biological destiny or answering with force why they have chosen to bypass that part of life; Heti's honest, exploratory, formally daring novel is the strongest contribution to that conversation I've read."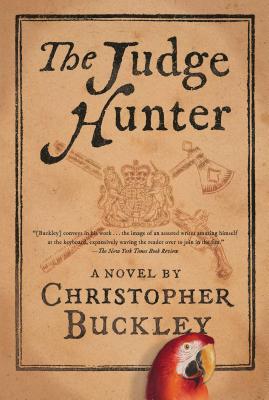 The Judge Hunter
by Christopher Buckley:
The latest comic novel from Christopher Buckley, a hapless Englishman embarks on a dangerous mission to the New World in pursuit of two judges who helped murder a king.London, 1664. Twenty years after the English revolution, the monarchy has been restored and Charles II sits on the throne. The men who conspired to kill his father are either dead or disappeared. Baltasar "Balty" St. Michel is twenty-four and has no skills and no employment. He gets by on handouts from his brother-in-law Samuel Pepys, an officer in the king's navy.Fed up with his needy relative, Pepys offers Balty a job in the New World. He is to track down two missing judges who were responsible for the execution of the last king, Charles I. When Balty's ship arrives in Boston, he finds a strange country filled with fundamentalist Puritans, saintly Quakers, warring tribes of Indians, and rogues of every stripe. Helped by a man named Huncks, an agent of the Crown with a mysterious past, Balty travels colonial America in search of the missing judges. Meanwhile, on the other side of the Atlantic, Samuel Pepys prepares for a war with the Dutch that fears England has no chance of winning.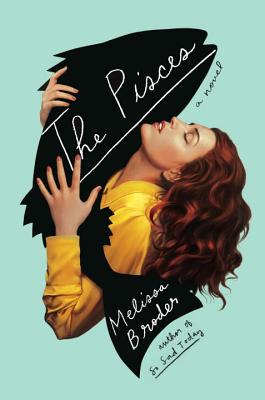 The Pisces
by Melissa Broder:
Ever get that feeling that you've got a book-twin out there? Someone who loves and responds to the same stories you do? If you hadn't noticed, Sarah L and Molly M are totally our set–they both love Melissa Border's debut novel THE PISCES about a young woman taking a break from her dissertation who falls in obsessive love with a merman, for fascinating and different reasons. Sarah L says "THE PISCES originally struck me because it seemed unlike any other book I had encountered before. After finishing it, I stand by my first impression. Broder's brutal honesty permeates the book, and her insight into the basic human desire for connection leaves THE PISCES completely exceptional." Molly M says "An astonishing exploration of female sexuality, desire, physicality, and selfishness, Melissa Broder does not shy away from the ugly and the dark (though she faces it with wit, absurdity, and that forever-human condition of abject confusion). A totally compulsive, unique read."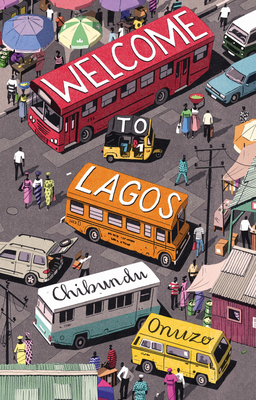 Welcome to Lagos
by Chibundo Onuzo:
Finally, Chibundu Onuzo's North American debut is on our shelves! Marketing director Abby says "Wow! I am so grateful to finally see Chibundu Onuzo being published in the US — clearly we have been missing her voice for far too long! This novel is a fantastic look at various parts of Nigerian society, and with the compelling characters and intricate plotlines it kept me hooked from the beginning!"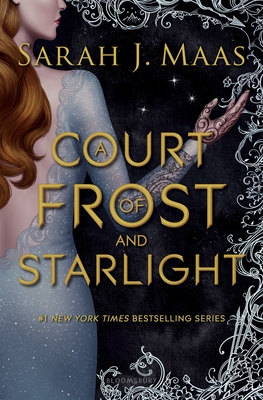 A Court of Frost and Starlight
by Sarah J. Maas:
Narrated by Feyre and Rhysand, this bridges the events in A Court of Wings and Ruin and the upcoming novels in the series.
Feyre, Rhys, and their close-knit circle of friends are still busy rebuilding the Night Court and the vastly-changed world beyond. But Winter Solstice is finally near, and with it, a hard-earned reprieve. Yet even the festive atmosphere can't keep the shadows of the past from looming. As Feyre navigates her first Winter Solstice as High Lady, she finds that those dearest to her have more wounds than she anticipated–scars that will have far-reaching impact on the future of their Court.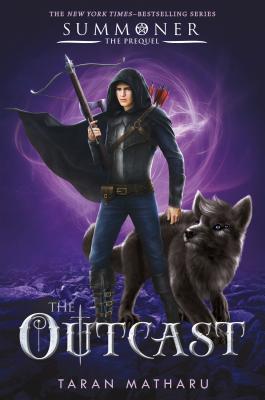 The Outcast
by Taran Matharu:
The thrilling prequel to the New York Times-bestselling Summoner series
When stable boy Arcturus accidentally summons a demon and becomes Hominum's first common summoner, he becomes the key to a secret that the powerful overlords would do anything to keep hidden.
Whisked away to Vocans Academy so he can be kept watch over, Arcturus finds himself surrounded by enemies. But he has little time to settle in before his life is turned upside down once again, for Hominum Empire is in turmoil.
Rebellious intent simmers among the masses, and it will not be long before it boils over. Arcturus must choose a side . . . or watch an Empire crumble.