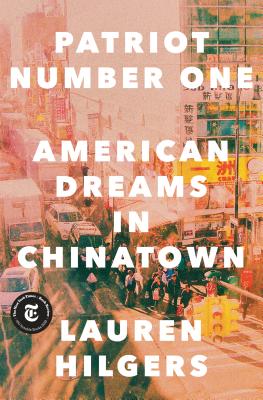 Patriot Number One
by Lauren Hilgers:
Austinite Lauren Hilgers lived in Shanghai for 6 years, writing and reporting on local events. Now she's investigating the lives of Chinese immigrants in America, and the result is the deeply reported and beautifully wrought Patriot Number One, detailing a world hidden in plain sight. We couldn't be more excited to welcome Hilger back to Austin April 8 at 2 p.m. for an event right here at BookPeople!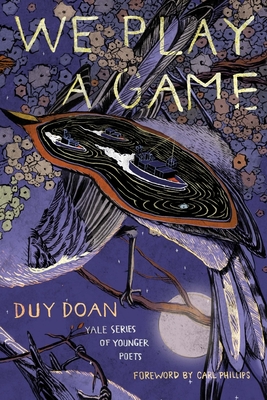 by Duy Doan:
This beautiful debut collection of poetry from Duy Doan examines the ambiguities and tensions that come with exploring our histories and ourselves. With both abundant humor and deeply felt reserve, Doan examines his experiences as a Vietnamese-American and plays with the fluidity of identity, history, and language.
by Cristin O'Keefe Aptowicz:
We're so thrilled that award-winning local author and poet Cristin O'Keefe Aptowicz will be having an event with poet Sarah Kay April 26 at 7 p.m.! Aptowicz's new book How to Love the Empty Air is a poetic response to the loss of her mother and the grief that shook her life to the roots. Don't miss this incredible poetry event with Sarah Kay and the author of Dr. Mutter's Marvels!
Food is the Solution
by Matthew Prescott:
From Matthew Prescott comes a lavishly designed resource and recipe collection that shows how anyone can help solve the world's major issues — environmental problems chief among them — simply by incorporating more plants into their diets. Featuring investigative reporting, compelling infographics, and essays from notable contributors like Dr. Michael Greger, John Mackey, James Cameron, Paul McCartney, and Wolfgang Puck, Food is the Solution will inspire us all to put more plants on our plates.
The Austin Cookbook
by Paula Forbes:
The story of Austin food is equal parts deep Texan traditions and a booming food scene. It is this atmosphere that has fostered some of the hottest restaurants in the country, a lively food truck community, and a renaissance in the most Texan of foods: barbecue. Austin food is also tacos and Tex-Mex, old fashioned Southern cooking, and street food and fine dining, with influences from all over the globe. And above all, it's a source of intense pride and inspiration for chefs and diners alike.
Alternate Side
by Anna Quindlen:
The tensions in a tight-knit neighborhood — and a seemingly happy marriage — are exposed by an unexpected act of violence. A provocative novel about money, class, and self-discovery, from the #1 New York Times bestselling author of Miller's Valley and Still Life with Bread Crumbs.
Every Note Played
by Lisa Genova:
From neuroscientist and New York Times bestselling author of Still Alice comes a powerful exploration of regret, forgiveness, freedom, and what it means to be alive. An accomplished concert pianist, Richard received standing ovations from audiences all over the world in awe of his rare combination of emotional resonance and flawless technique. Every finger of his hands was a finely calibrated instrument, dancing across the keys and striking each note with exacting precision. That was eight months ago. Richard now has ALS, and his entire right arm is paralyzed. His fingers are impotent, still, devoid of possibility. The loss of his hand feels like a death, a loss of true love, a divorce — his divorce.
The Fighter
by Michael Farris Smith:
A blistering novel of violence and deliverance set against the mythic backdrop of the Mississippi Delta.
by Tom Rachman:
A masterful novel about the son of a great painter striving to create his own legacy, by the bestselling author of The Imperfectionists. Tom Perrotta, bestselling author of Mrs. Fletcher, says, "The Italian Teacher is a marvel — an entertaining, heartbreaking novel about art, family, loyalty, and authenticity. Tom Rachman is an enormously talented writer — this book is alive, from the first page to the last."
Just the Funny Parts
by Nell Scovell:
Just the Funny Parts is a juicy and scathingly funny insider look at how pop culture gets made. For more than thirty years, writer, producer and director Nell Scovell worked behind the scenes of iconic TV shows, including The Simpsons, Late Night with David Letterman, Murphy Brown, NCIS, The Muppets, and Sabrina the Teenage Witch, which she created and executive produced.
The Punishment She Deserves
by Elizabeth George:
Detective Sergeant Barbara Havers and Detective Inspector Thomas Lynley are forced to confront the past as they try to solve a crime that threatens to tear apart the very fabric of a quiet, historic medieval town in England. The cozy, bucolic town of Ludlow is stunned when one of its most revered and respected citizens — Ian Druitt, the local deacon — is accused of a serious crime. Then, while in police custody, Ian is found dead. Did he kill himself? Or was he murdered?