The Writer's Field Guide to the Craft of Fiction
by Michael Noll:
Michael Noll, writer, teacher and program director for the Writers' League of Texas not only has a book coming out, but we're hosting an event to celebrate it! THE WRITER'S FIELD GUIDE TO THE CRAFT OF WRITING FICTION is chock full of helpful breakdowns on what makes writing good. Identifying techniques used by lauded writers and filled with prompts for trying it yourself, Noll's guide is for any writer looking to improve their craft. Michael Noll will be here at BookPeople 3/1 at 7PM in conversation with Texas author and program director of UT's Michener Center Bret Anthony Johnston–don't miss this informative discussion!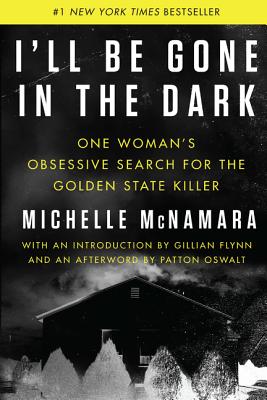 I'll Be Gone in the Dark
by Michelle McNamara:
Michelle McNamara coined the name "The Golden State Killer", referring to a serial rapist and killer who terrorized California for over a decade. Her book details her own investigation into the case, which ended suddenly with the true crime journalist's death. It's a captivating read, according to our bookseller Hanna–she says "I'LL BE GONE IN THE DARK is thorough, but not academic, and any jargon is defined immediately so as not to make the reader confused or feel lost. Michelle's commitment to this case is astonishing and her passion is evident. I'm heartbroken that she'll never get to see this case come to fruition, but I'm hopeful that it will be solved eventually for her sake, the sake of all the other detectives (both citizen & professional) who were unable to solve this case, and for the sake of the victims & their families who suffered at the hands of a man who remains free."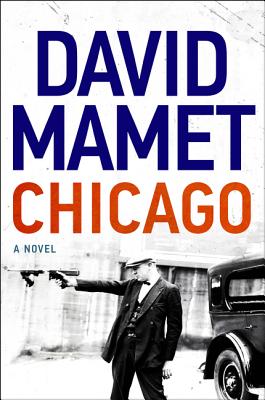 Chicago
by David Mamet:
A big shouldered, big trouble thriller set in a mobbed up 1920s Windy City, Chicago is the first novel in more than two decades from David Mamet, the Oscar-nominated screenwriter of The Untouchables and Wag the Dog; and Pulitzer Prize-winning playwright of Glengarry Glen Ross. Across the canvas of a city, peopled exclusively by the corrupt, the cynical, and the deceived, Mamet crafts a wicked and tough saga of retribution and double-cross. Mixing some of his most brilliant fictional creations with actual figures of the era (among them Al Capone), he explores–as no writer can–questions of honor, deceit, devotion and revenge.
Set in his hometown, Chicago is the book that David Mamet has been building up to for his whole career. From its opening fusillade to its astonishing conclusion, Chicago is that rarest of literary creations: a book that combines spectacular elegance of craft with a kinetic wallop as fierce as the February wind gusting off Lake Michigan.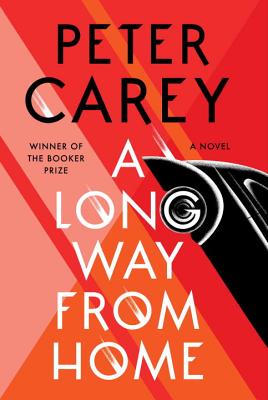 by Peter Carey:
The two-time Booker Prize-winning author now gives us a wildly exuberant, wily new novel that circumnavigates 1954 Australia, revealing as much about the country/continent as it does about three audacious individuals who take part in the infamous 10,000-mile race, the Redex Trial.
Irene Bobs loves fast driving. Her husband is the best car salesman in southeastern Australia. Together they enter the Redex Trial, a brutal race around the ancient continent, over roads no car will ever quite survive. With them is their lanky, fair-haired navigator, Willie Bachhuber, a quiz show champion and failed schoolteacher who calls the turns and creeks crossings on a map that will remove them, without warning, from the white Australia they all know so well. This is a thrilling high-speed story that starts in one way, and then takes you someplace else. It is often funny, more so as the world gets stranger, and always a page-turner even as you learn a history these characters never knew themselves.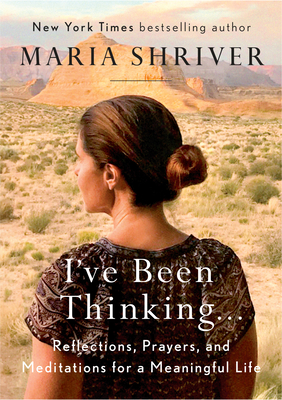 I've Been Thinking…
by Maria Shriver:
A book of reflections for those seeking wisdom, guidance, encouragement, and inspiration on the road to a meaningful life
I've Been Thinking . . . is ideal for anyone at any point in her life. Whether you feel like you've got it all together or like it's all falling apart–whether you're taking stock of your life or simply looking to recharge, this is the book you will turn to again and again. Like talking with a close friend, it's the perfect companion–an exceptional gift for someone looking to move forward in life with hope and grace.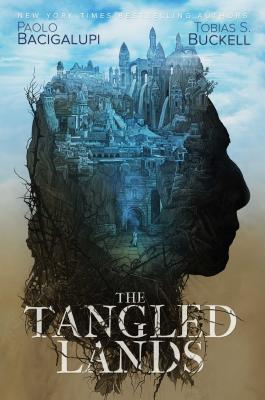 The Tangled Lands
by Paulo Bacigalupi and Tobias S Buckell:
From award-winning and New York Times bestselling authors Paolo Bacigalupi and Tobias Buckell comes a fantasy novel told in four parts about a land crippled by the use of magic, and a tyrant who is trying to rebuild an empire–unless the people find a way to resist.
In four interrelated parts, The Tangled Lands is an evocative and epic story of resistance and heroic sacrifice in the twisted remains surrounding the last great city of Khaim. Paolo Bacigalupi and Tobias Buckell have created a fantasy for our times about a decadent and rotting empire facing environmental collapse from within–and yet hope emerges from unlikely places with women warriors and alchemical solutions.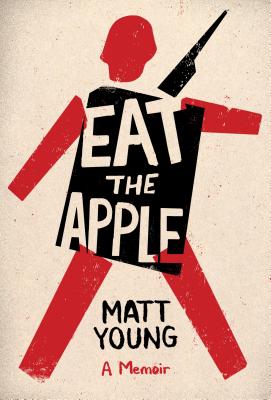 Eat the Apple
by Matt Young:
The story of a man who enlisted at 18 and joined the Marines, heading back to Iraq for 3 deployments, this brilliantly written memoir comes highly recommended by one of our managers–Jason says "From our longest American war comes this classic piece of wisdom and regret…What does one do when he goes to war 3 times and never gets to kill anyone? Write about it…make it so no one else will want to go 3 times and do the same…"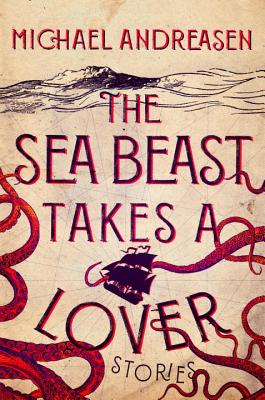 The Sea Beast Takes A Lover: Stories
by Michael Andreasen:
This new collection of short stories from Michael Andreasen comes highly recommended by our booksellers. First floor inventory manager Raul says "It is a rare thing when a collection of short stories absolutely blows your mind away and Andreasen's collection packs a wallop. Using animals and strange mythologies to describe a world so much and slightly unlike our own –it is this uncanny world building that gives him the gift of nailing deep concepts and providing profound insights into the human character." Part-time bookseller Will calls it "one of the weirdest and most interesting collection of short stories I have read this year…from scenes of a lovesick Kraken besotted by–and slowly sinking–a ship, to a child overtaken by a strange condition that causes him to burst into a fiery conflagration, each of these stories was a delight that kept me moving through them all."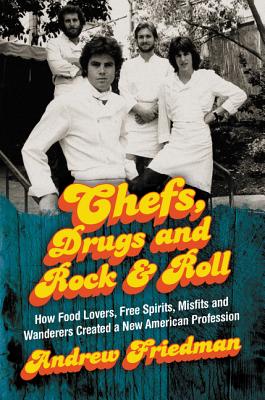 by Andrew Friedman:
An all-access history of the evolution of the American restaurant chef
Chefs, Drugs and Rock & Roll transports readers back in time to witness the remarkable evolution of the American restaurant chef in the 1970s and '80s. Taking a rare, coast-to-coast perspective, Andrew Friedman goes inside Chez Panisse and other Bay Area restaurants to show how the politically charged backdrop of Berkeley helped draw new talent to the profession; into the historically underrated community of Los Angeles chefs, inclduing a young Wolfgang Puck and future stars such as Susan Feniger, Mary Sue Milliken, and Nancy Silverton; and into the clash of cultures between established French chefs in New York City and the American game changers behind The Quilted Giraffe, The River Cafe, and other East Coast establishments.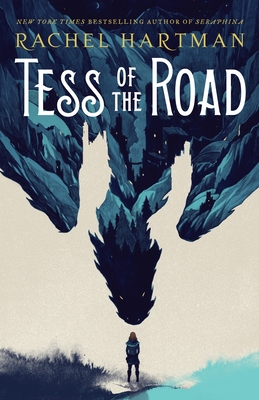 Tess of the Road 
by Rachel Hartman:
In the medieval kingdom of Goredd, women are expected to be ladies, men are their protectors, and dragons can be whomever they choose. Tess is none of these things. Tess is. . . different. She speaks out of turn, has wild ideas, and can't seem to keep out of trouble. Then Tess goes too far. What she's done is so disgraceful, she can't even allow herself to think of it. Unfortunately, the past cannot be ignored. So Tess's family decide the only path for her is a nunnery.But on the day she is to join the nuns, Tess chooses a different path for herself. She cuts her hair, pulls on her boots, and sets out on a journey. She's not running away, she's running towards something. What that something is, she doesn't know. Tess just knows that the open road is a map to somewhere else–a life where she might belong.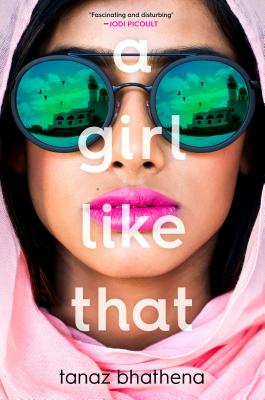 A Girl Like That
by Tanaz Bhathena:
Sixteen-year-old Zarin Wadia is many things: a bright and vivacious student, an orphan, a risk taker. She's also the kind of girl that parents warn their kids to stay away from: a troublemaker whose many romances are the subject of endless gossip at school. You don't want to get involved with a girl like that, they say. So how is it that eighteen-year-old Porus Dumasia has only ever had eyes for her? And how did Zarin and Porus end up dead in a car together, crashed on the side of a highway in Jeddah, Saudi Arabia? When the religious police arrive on the scene, everything everyone thought they knew about Zarin is questioned. And as her story is pieced together, told through multiple perspectives, it becomes clear that she was far more than just a girl like that. This beautifully written debut novel from Tanaz Bhathena reveals a rich and wonderful new world to readers; tackles complicated issues of race, identity, class, and religion; and paints a portrait of teenage ambition, angst, and alienation that feels both inventive and universal.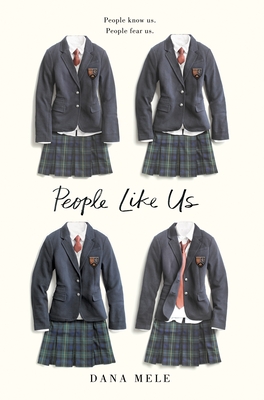 People Like Us
by Dana Mele:
Debut author Dana Mele has written a taut, sophisticated suspense novel that readers will tear through and not stop talking about.
A sharp psychological thriller that's just right for fans of One of Us is Lying and Thirteen Reasons Why–this story will seduce, mislead, and finally, betray you.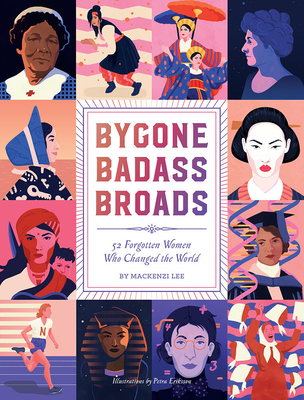 Bygone Badass Broads
by Mackenzie Lee:
Based on Mackenzi Lee's popular weekly Twitter series of the same name, Bygone Badass Broadsfeatures 52 remarkable and forgotten trailblazing women from all over the world. With tales of heroism and cunning, in-depth bios and witty storytelling, Bygone Badass Broads gives new life to these historic female pioneers. Starting in the fifth century BC and continuing to the present, the book takes a closer look at bold and inspiring women who dared to step outside the traditional gender roles of their time. Coupled with riveting illustrations and Lee's humorous and conversational storytelling style, this book is an outright celebration of the badass women who paved the way for the rest of us.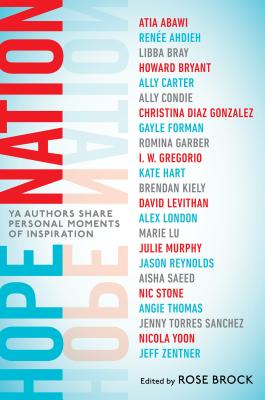 Hope Nation
by Rose Brock:
Hope is a decision, but it is a hard one to recognize in the face of oppression, belittlement, alienation, and defeat. To help embolden hope, here is a powerhouse collection of essays and personal stories that speak directly to teens and all YA readers. Featuring Angie Thomas, Marie Lu, James Dashner, Nicola Yoon, David Levithan, Libba Bray, Jason Reynolds, Ren'e Ahdieh, and many more.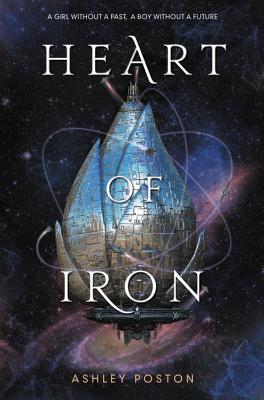 by Ashley Poston:
An action-packed tale full of romance, royalty, and adventure, inspired by the story of Anastasia. Perfect for fans of Six of Crows, Cinder, and the cult classic television show Firefly.
Seventeen-year-old Ana is a scoundrel by nurture and an outlaw by nature. Found as a child drifting through space with a sentient android called D09, Ana was saved by a fearsome space captain and the grizzled crew she now calls family. But D09–one of the last remaining illegal Metals–has been glitching, and Ana will stop at nothing to find a way to fix him.
Ana's desperate effort to save D09 leads her on a quest to steal the coordinates to a lost ship that could offer all the answers. But at the last moment, a spoiled Ironblood boy beats Ana to her prize. He has his own reasons for taking the coordinates, and he doesn't care what he'll sacrifice to keep them.