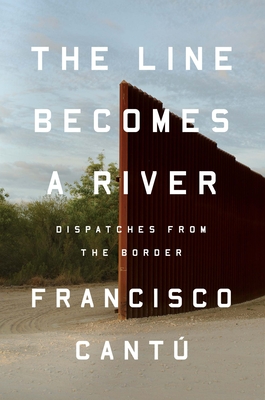 The Line Becomes a River
by Francisco Cantú:
Bookseller favorite coming through! We are so excited that not only is Francisco Cantú's book, The Line Becomes A River, finally out but we have an event with him next week on February 12! A memoir of what it's like to work on the border patrol, we're mesmerized by Cantú's lyrical writing and raw observations. Jason, a manager here at the store, calls this title "gut-wrenching … required reading for this day and age" while Uriel, one of our Master Booksellers, says it's an "honest plea for compassion and understanding." Kids Marketing Director, Eugenia, raves, "this book will be remembered," and calls it "quiet, elegant and beautiful." We're donating a portion of the sales of this book to Casa Marianella, a local non-profit that provides food, shelter, and aid to homeless immigrants. Join us and Francisco Cantú Feb.12 at 7PM!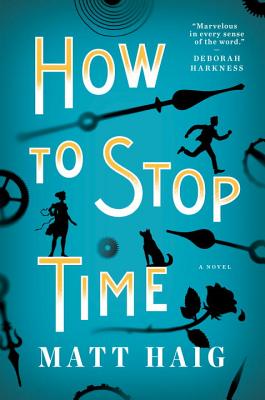 by Matt Haig:
What happens when you have a rare condition that allows you to age at a fraction of the time a normal human would, rendering you immune to disease and essentially immortal? The Albatross Society is secretive and supports and protects its members with only 1 rule — never fall in love. But after a lifetime that has spanned centuries, all Tom Hazard wants now is a normal life. Tom will have to decide once and for all whether to remain stuck in the past, or finally begin living in the present. Join us for the event with author Matt Haig THIS THURSDAY, February 6 at 7PM!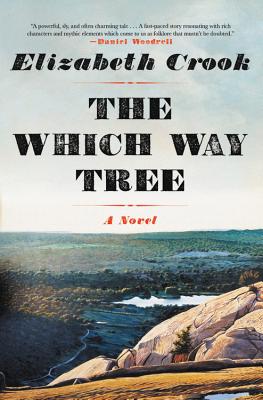 The Which Way Tree
by Elizabeth Crook:
Every month we team up with Austin American Statesman to pick one title that you absolutely should not miss — this month that title is The Which Way Tree, a novel by Elizabeth Crook. One early morning in the remote Texas Hills, a panther attacks a family of homesteaders — mauling the daughter and killing the mother. As recounted by her brother, the young girl — bent on avenging her mother's death — relentlessly pursues the beast with the aid of a Tejano outlaw and a haunted preacher with a faithful tracking dog. It comes bookseller recommended. Gregory says, "Crook's western adventure and revenge tale dives deep below the genre's surface. It is a tale of anger and obsession and of a country struggling to heal its wounds." Don't forget to check out the review in the Statesman, then join us TOMORROW, February 7 at 7PM for a fascinating author event with Elizabeth Crook!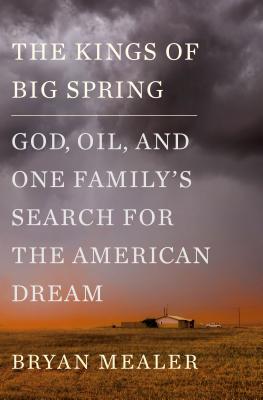 by Bryan Mealer:
This new nonfiction book from Bryan Mealer is 100% Texas. The Kings of  Big Spring is a saga of family, fortune, failure and Texas, where blood may be thicker than water, but oil is king. Bryan Mealer has written an indelible portrait of a family through three generations of boom and bust, and a legacy of fortune and ruin as big as Texas itself. We're so thrilled to be hosting an author event with Mealer at the new Austin Central Library, TOMORROW, Feb 7 at 7PM!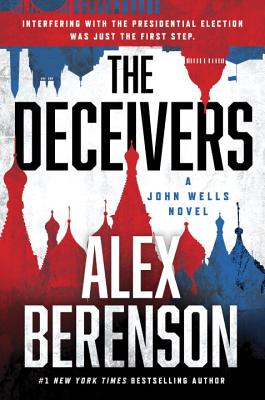 The Deceivers
by Alex Berenson:
In Alex Berenson's 12th John Wells novel, he goes beyond today's headlines to tomorrow's all-too-real threats. Former CIA agent John Wells confronts a plot of astonishing audacity featuring sleeper cells, sniper teams, false flag operations, double agents high in the U.S. government — and a Russian plot to take over the government itself. A terrorist sting in Dallas gone awry leads Wells into the deadliest mission of his life! Come to BookPeople THIS SATURDAY, February 10 at 2 PM, and join us for a thrilling author event with ex-reporter and NYT-bestselling author Alex Berenson, and debut author Don M. Patterson!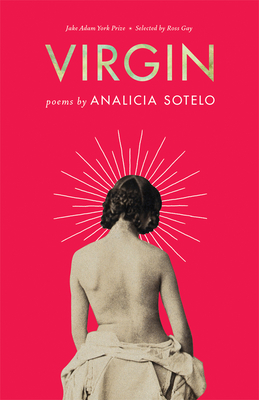 Virgin
by Analicia Sotelo:
In this lush debut collection of poetry, Sotelo walks the line between autobiography and mythmaking, offering up identities like dishes at a feast. The poems in Virgin devour and complicate tropes of femininity — of naivete, of careless abandon — before sharply exploring the intelligence and fortitude of women. We are beyond thrilled to have this young poet read and sign here at Bookpeople Feb.18 at 5PM!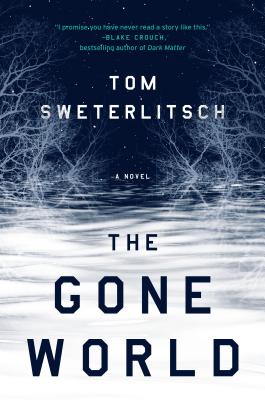 The Gone World
by Tom Sweterlitsch:
What if there were a naval program that explored time and space … and what if a sailor in this program committed murder? NCIS investigator Shannon Moss deals with the investigation of crimes related to this naval branch, something a little beyond the scope of conventional law enforcement. Investigating the murder of a Navy Seal's family takes her jumping into the future — and brings her face to face with a fate that will affect all of humanity. This one comes highly recommended by first floor manager Raul, who says, "Sweterlitsch blew me away with this compelling and mesmerizing story line about possible futures and the end of the world. I was a fan of his first book, and absolutely love The Gone World's ideas, plotting, depth, and character development!"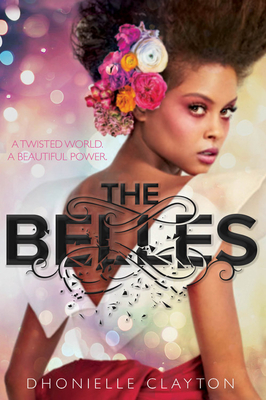 The Belles
by Dhonielle Clayton:
This month's YA Buzz Book is Dhonielle Clayton's The Belles — Teen Press Corps member Ivy reviewed the book and says, "If Leigh Bardugo and Suzanne Collins were in a battle for my heart, it is Dhonielle Clayton who picked up the pieces and poured them into this beautiful book. The Belles could stand on vivid language and stunning character development alone, but instead it punches back with a courageous plot that belongs in a genre of its own. It does remain a fantasy novel overall, as it is well-laced with magic and made-up words, but at the same time promotes a powerful message about beauty, servitude, and what it means to be unique. It also sneaks in sprinkles of romance, and really, who doesn't love sprinkles?"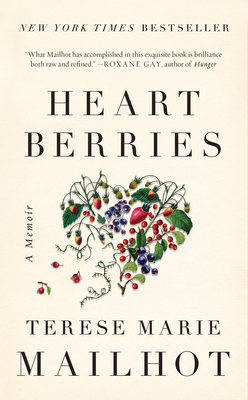 Heart Berries
by Tessa Marie Mailhot:
Inventory Manager Molly M. calls this "A beautiful book. Mailhot writes of Indian heritage, of poverty, of mental health, of dysfunctional love, of motherhood, of substance abuse without a trace of artifice or intellectual posturing. Instead, these are pieces of her life that she's witnessed, lived through, manifested and transformed into story and writing that rumbles and pierces. The writing is intense and incredibly rendered, but what's more is how it serves to illuminate what's concrete — many of the images of her life will stay with me."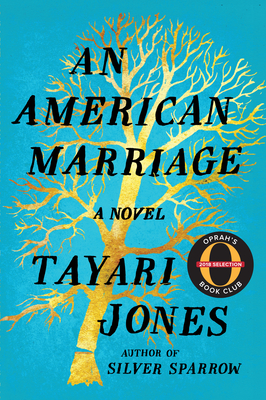 An American Marriage
by Tayari Jones:
Out today is Tayari Jones' book An American Marriage, bookseller favorite and Oprah's book club pick! The story of a new marriage torn apart by a wrongful incarceration — how do you keep a relationship going when one of you isn't even there? And how do you start something over again when it was once perfect? An American Marriage is a masterpiece of storytelling, an intimate look deep into the souls of people who must reckon with the past while moving forward — with hope and pain — into the future.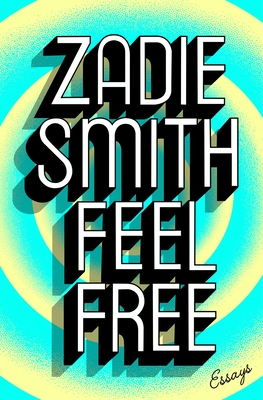 Feel Free
by Zadie Smith:
Zadie Smith is unquestionably a transformative force in fiction — however, as Feel Free illustrates, Smith is also a brilliant and singular essayist. For the first time, this book collects Smith's essays in one place, including previously unpublished work, as well as already classic essays, such as, "Joy," and, "Find Your Beach." By turns wry, heartfelt, indignant, and incisive, Feel Free is never anything less than perfect company.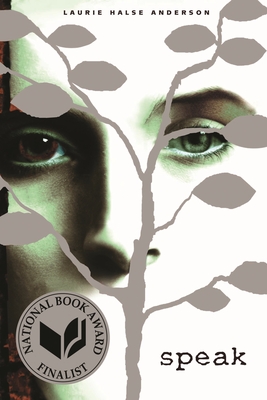 Speak
by Laurie Halse Anderson:
Originally published nearly 20 years ago, Speak is as relevant today as the day it first hit bookshelves. Now the powerful novel has been transformed, adapted by Laurie Halse Anderson herself and brought to life by Eisner Award winner (and bookseller favorite) Emily Carroll. This book is a must-read, not just for the message and tie-in discussions to the MeToo/TimesUp movements, but for Carroll's incredibly intimate and gut-punching illustrations that bring a new dimension to this important book.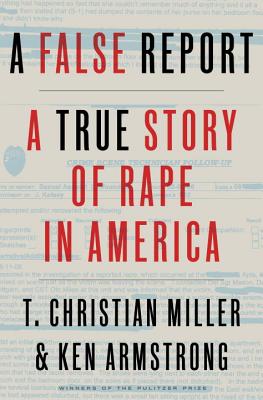 A False Report: A True Story of Rape in America
by T. Christian Miller:
In A False Report: A True Story of Rape in America, two Pulitzer Prize-winning journalists tell the riveting true story of a serial rapist in Colorado and the Pacific Northwest, that began with a teenage girl charged with false reporting after her story showed inconsistencies. Based on investigative files and extensive interviews with the principals, A False Report is a serpentine tale of doubt, lies, and a hunt for justice, unveiling the disturbing reality of how sexual assault is investigated today — and the long history of skepticism toward rape victims.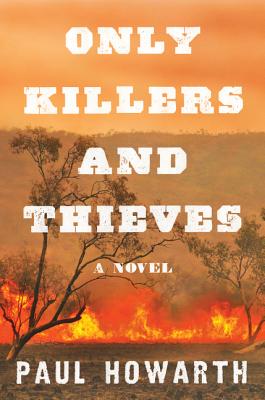 by Paul Howarth:
Two adolescent brothers are exposed to the harsh realities of life and the seductive cruelty of power after a tragedy shatters their family and an aboriginal man is brutally executed—a story of savagery and race, injustice and honor set in the untamed frontier of 1880s Australia.