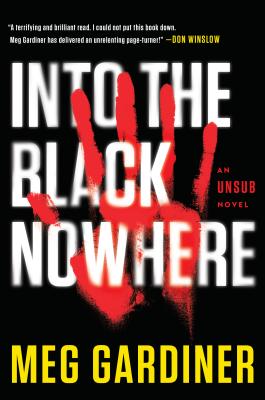 Into the Black Nowhere
by Meg Gardiner:
In southern Texas, on Saturday nights, women are disappearing. One vanishes from a movie theater. Another is ripped from her car at a stoplight. Another vanishes from her home while checking on her baby. Rookie FBI agent Caitlin Hendrix, newly assigned to the FBI's elite Behavioral Analysis Unit, fears that a serial killer is roaming the dark roads outside Austin. Hendrix and the FBI enter a desperate game of cat and mouse, racing to capture the cunning predator before he claims more victims. Don't miss your favorite mystery authors in conversation TONIGHT, January 30 at 7PM — Mark Pryor and Meg Gardiner will be here at BookPeople discussing and signing their novels Dominic and Into the Black Nowhere!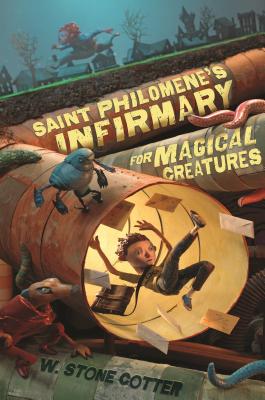 Saint Philomene's Infirmary for Magical Creatures
by W. Stone Cotter:
Deep below ground, there is a secret hospital for magical creatures. At Saint Philomene's Infirmary, all creatures are welcome — except humans. So when 12-year-old human boy Chance Jeopard unearths a plot to destroy the hospital and its millions of resident patients, he is launched into the role of unlikely — and unwelcome — hero, along with his infinitely pragmatic and skeptical sister, Pauline. We are absolutely thrilled to be hosting an event for Austin author (and ex-BookPeople employee!) W. Stone Cotter THIS SATURDAY, February 3 at 2PM! Join us for some madcap adventures of your own!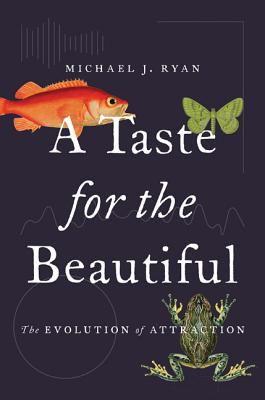 A Taste for the Beautiful
by Michael J. Ryan:
Darwin developed the theory of sexual selection to explain why the animal world abounds in stunning beauty, but he struggled to understand how. In A Taste for the Beautiful, Michael Ryan, one of the world's leading authorities on animal behavior, picks up where Darwin left off and transforms our understanding. He argues that the answers lie in the brains of females who, acting as biological puppeteers, spur the development of beautiful traits in males. This theory of how sexual beauty evolves explains its astonishing diversity and provides new insights about the degree to which our own perception of beauty resembles that of other animals. Intrigued? Join us February 24 at 2PM, when author Michael J. Ryan will be here discussing A Taste for the Beautiful.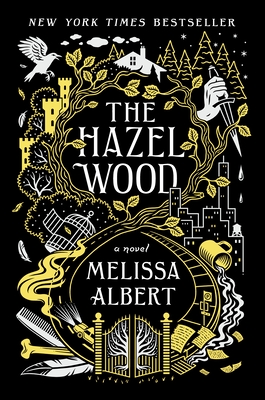 The Hazel Wood
by Melissa Albert:
Books about books are perhaps our most favorite. In this incredible YA fantasy from Melissa Albert, a young woman must venture into the world of her grandmother's cult-classic collection of dark and creepy fairy tales to save her mother. We loved this new book so much it's our Top Shelf selection for February! Kids bookseller Lola says "Thriller, gothic, fantasy, coming of age, and mystery — The Hazel Wood is all of these and so much more. I highly recommend this book to anyone who loves stories and beautiful writing." Read the rest of Lola's review in our print newsletter or check back later to read it right here on the blog!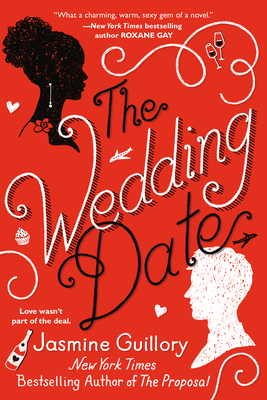 The Wedding Date
by Jasmine Guillory:
When a book comes recommended by Roxane Gay, you can't help but be curious at least! But while curiosity may have gotten our booksellers interested, authentic characters, perfect pacing, and fun, fresh writing kept them reading. Bookseller Sara says, "I finished this book in a matter of hours, and I had such a fun time doing it! The Wedding Date does such a good job describing a modern relationship, and successfully avoids the stereotypical "insta-love" that plagues many romances."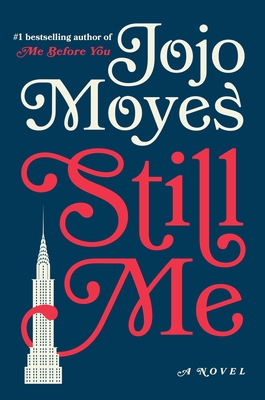 Still Me
by Jojo Moyes:
Louisa Clark arrives in New York ready to start a new life, confident that she can embrace this new adventure and step into the world of the superrich. But before long, Lou finds herself torn between Fifth Avenue where she works and where she actually feels at home. Still Me follows Lou as she navigates how to stay true to herself, while pushing to live boldly in her brave new world.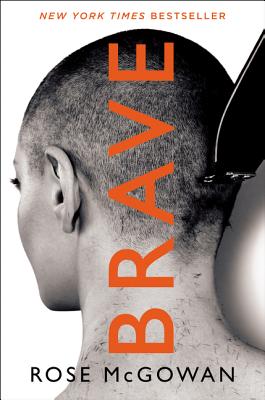 Brave
by Rose McGowan:
Born into one cult and coming of age in another, Rose McGowan has become a voice of dissent in the Hollywood fame game. Out today is Brave, her raw, honest, and poignant memoir/manifesto—a no-holds-barred, pull-no-punches account of the rise of a star, fearless activist, and unstoppable force for change who is determined to expose the truth about the entertainment industry, dismantle the concept of fame, shine a light on a multi-billion-dollar business built on systemic misogyny, and empower people everywhere to wake up and be BRAVE.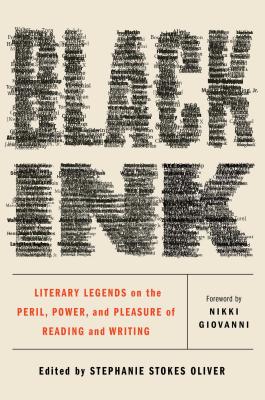 Black Ink
by Stephanie Stokes Oliver:
Spanning 250 years, this carefully-curated collection of 25 essays features the earliest black authors who wrote as means of resistance in a time when their literacy was illegal alongside the brilliant writers who have continued their legacy — utilizing the power of the written word to create change, insert a diversity of experience into the "mainstream," and make a profound impact on our communities and the world. Compiled as a highly comprehensive look into the work of great black writers throughout history, essays included explore themes such as the dangers of "reading while Black" at a time when literacy was illegal, writing as a relentless pursuit of equality and freedom for all, and writing through the hardships and celebrations of the post-Emancipation/Civil Rights/Black Power era.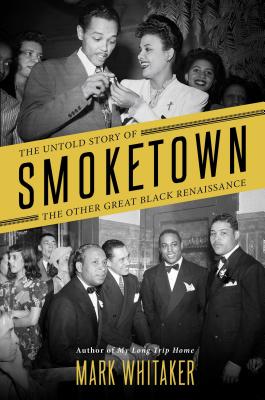 Smoketown
by Mark Whitaker:
The other great Renaissance of black culture, a small black community in Pittsburgh, PA in the 1920s through the 1950s was a dazzling display of politics, music, sports, and literature. Mark Whitaker's Smoketown is a captivating portrait of this unsung community and a vital addition to the story of black America. Featuring a glamorous cast, including Duke Ellington, Joe Louis, Jackie Robinson, Lena Horne, and many more, Smoketown is a rousing and revelatory celebration of African American culture and history!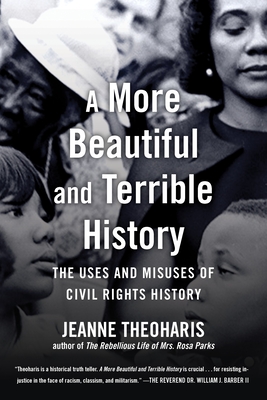 A More Beautiful and Terrible History
by Jeanne Theoharis:
The civil rights movement has become national legend, a fable featuring dreamy heroes and accidental heroines, shuttering the movement firmly in the past, whitewashing the forces that stood in its way, and diminishing its scope. And it is used perniciously in our own times to chastise present-day movements and obscure contemporary injustice. In A More Beautiful and Terrible History, award-winning historian Jeanne Theoharis dissects this national myth-making, teasing apart the accepted stories to show them in a strikingly different light. We see Rosa Parks not simply as a bus lady but a lifelong criminal justice activist and radical; Martin Luther King, Jr. as not only challenging Southern sheriffs but Northern liberals, too; and Coretta Scott King not only as a "helpmate" but a lifelong economic justice and peace activist who pushed her husband's activism in these directions. A powerful reminder of history, and why we need to remember it all, this book is essential for now!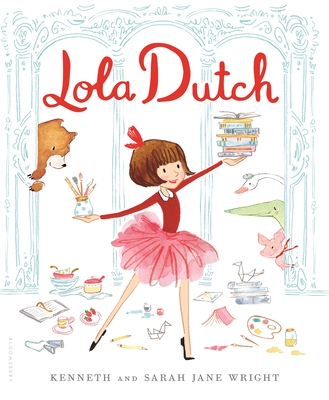 Lola Dutch
by Kenneth and Sarah Jane Wright:
Etsy sensation and children's textile designer Sarah Jane and her husband Kenneth Wright introduce the unstoppable Lola Dutch! It's already a staff favorite –Eugenia says, "Oh, Lola Dutch, she is simply too much! Sigh. I loved this picture book. Gorgeous, elegant illustrations and writing that beautifully reflects Lola's enthusiasm and passion for life! This is perfect for kids who have been told to sit back, calm down, you're simply Too Much Today. Sound familiar? Gulp. It does to me. Maybe that's why I fell for Lola Dutch."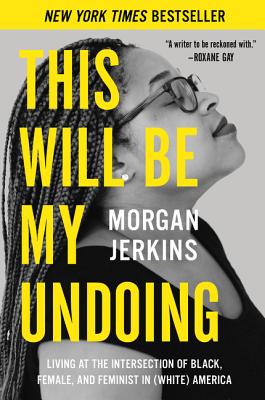 This Will Be My Undoing
by Morgan Jerkins:
Morgan Jerkins' collection of autobiographical essays is beloved by many of our booksellers already. Her incisive commentary on pop culture, feminism, black history, misogyny, and racism are interwoven with her own experiences to confront the very real challenges of being a black woman today. Eugenia, Molly, and Abby would all highly recommend this read — Eugenia for Jerkins' "strong, confident, and vulnerable voice that I'm constantly looking for in a writer," and Molly for writing with a "fierce, searching intelligence, an illuminating self-knowledge, and a strength of spirit that highlights her as one to watch." This is a writer you need to know!