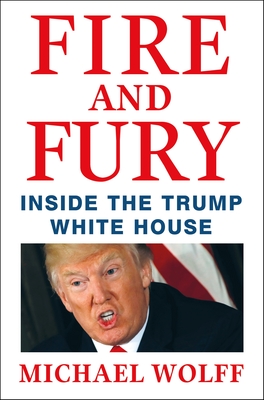 Fire and Fury
by Michael Wolff:
By now you've probably heard about the phenomenon that is Fire and Fury — the tell-all book from Michael Wolff, a journalist who took advantage of the chaos and confusion to set up residence in the White House last year, recording interviews and revealing key players of the Trump presidency. We're currently sold out, but call to reserve your copy! We recommend reading this excerpt from New York Magazine while you wait to get your hands on a copy!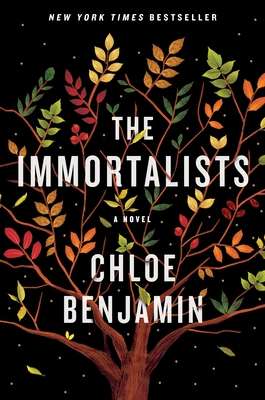 The Immortalists
by Chloe Benjamin:
This beautiful new book is our January Top Shelf pick! Check out that cover! Beloved by booksellers, this breakout novel from Chloe Benjamin is a particular favorite of First Floor Inventory Manager Molly M. She says, "This is a bold, emotionally-resonant story full of characters so real you could pass them on the street and maybe, just maybe, by reading about them and thinking about our own loved ones, we can grant them a bit of immortality."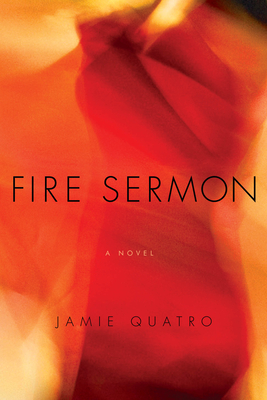 Fire Sermon
by Jamie Quatro:
Bookseller favorite coming through! This highly anticipated and provocative debut novel from Jamie Quatro is a beautiful and daring story of obsession, lust, and salvation — charting, with bold intimacy and immersive sensuality, the life of a married woman in the grip of a magnetic affair. First Floor Inventory Manager Molly M. says, "Part of what makes Quatro's novel such a compelling read (and I did rip through it in a single feverish sitting) is her unwillingness to sacrifice the intimate details of the affair and the specifics of the people involved for abstract philosophical pondering, or vice versa. Instead, culture, theology, poetry, music, and the like inform and expand the typical, sexy, concrete love stories."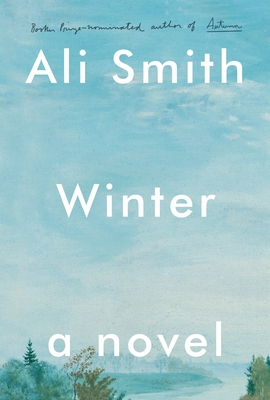 Winter
by Ali Smith:
In this second novel in Ali Smith's seasonal cycle that began with Autumn, Smith's shapeshifting Winter casts a warm, wise, merry and uncompromising eye over a post-truth era in a story rooted in history and memory, with a taproot deep in the evergreens, art and love.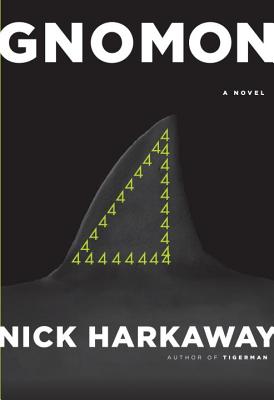 Gnomon
by Nick Harkaway:
In the world of Gnomon, citizens are constantly observed and democracy has reached a pinnacle of 'transparency.' Every action is seen, every word is recorded, and the System has access to its citizens' thoughts and memories —all in the name of providing the safest society in history. But when a suspected dissident dies in government custody, the investigation uncovers something that will reverberate throughout the world. First Floor Inventory Manager Raul loves Nick Harkaway's latest novel Gnomon, he says, "Harkaway novels are always a mind trip and this one plays on so many levels that it constantly defies genres. Imaginative and substantial with humorous asides that poke fun at society and raises bigger issues: in a totally transparent world without privacy, what is so important to hide that one would die to protect it? Amazing and thought provoking, certainly his best book yet!"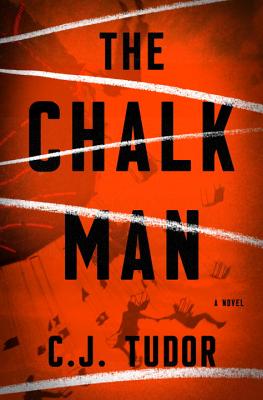 The Chalk Man
by C.J. Tudor:
This debut thriller is on everyone's lips — when a young group of kids are led to a dismembered body by one of their coded "chalk men," it's a mystery none of them are interested in solving. 20 years later, the chalk man shows up again when each of the friends receive one of the little stick man drawings in the mail … and one member of the group turns up dead. The key to everything is what really happened 20 years ago, but can they solve the mystery in time? With fleshed out characters and shocking twists with satisfying payoffs, Tudor's debut is everything you want to keep you up at night!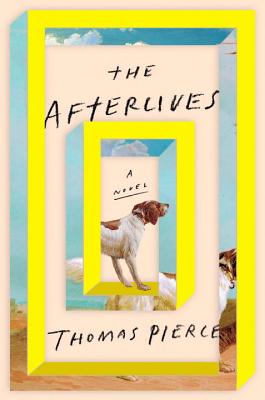 The Afterlives
by Thomas Pierce:
Our booksellers can't get enough of Thomas Pierce's debut novel The Afterlives. When a man dies and is revived, he has no memory of those moments in-between. But when a whole host of strange things begin turning up, he's forced to confront love, loss, history, and faith. Master Bookseller Uriel calls The Afterlives "a tender and uproariously funny inquiry into the meaning of life and what lies beyond it … many-layered, big-hearted and feels like godsend by the time the last page is turned!" Kids Events Coordinator Eugenia says, "Pierce's language is quiet and beautiful, and he handles the big question — what happens after we die? — with the humor, mystery and charm that make this such an enjoyable read."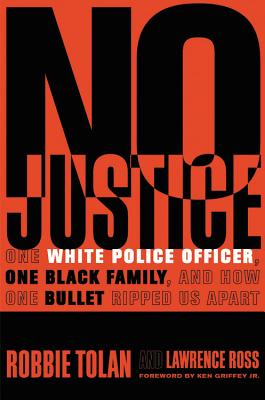 No Justice
by Robbie Tolan:
No Justice is the harrowing true story of Robbie Tolan, who early one New Year's Eve morning, found himself being rushed to the hospital. A white police officer had shot him in the chest after mistakenly accusing him of stealing his own car … while in his own driveway. In a journey that took nearly a decade, Tolan and his family saw his case go before the United States Supreme Court in a groundbreaking decision, while Tolan struggled with how to put his life back together. Holding him together through this journey was the strength of his parents, his faith in God, and an impenetrable belief that he deserved justice like any other American who'd been wronged. His story reminds us that police brutality is not a theoretical talking point in a larger nationwide argument.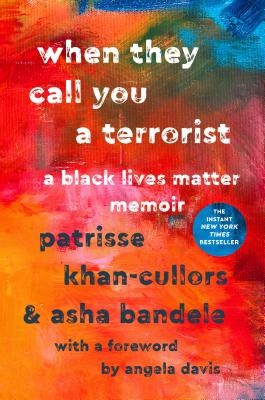 When They Call You a Terrorist
by Patrisse Khan-Cullors and Asha Bandele:
From one of the co-founders of the Black Lives Matter movement comes a poetic memoir and reflection on humanity. Necessary and timely, Patrisse Cullors' story asks us to remember that protest in the interest of the most vulnerable comes from love. Leaders of the Black Lives Matter movement have been called terrorists, a threat to America. But in truth, they are loving women whose life experiences have led them to seek justice for those victimized by the powerful. In this meaningful, empowering account of survival, strength, and resilience, Patrisse Cullors and Asha Bandele seek to change the culture that declares innocent black life expendable.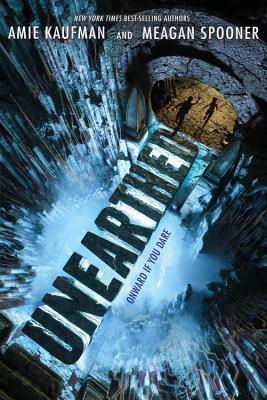 by Amie Kaufman and Meagan Spooner:
In Unearthed, aliens are real and their technology has the power to turn back all the devastation that humans have wrought on the Earth. But when a scavenger and a scholar smuggle themselves onto the alien home planet and navigate the alien temples in search of treasures and untold mysteries, they can't help but feel their place here is part of a grand design … Don't miss authors Amie Kaufman and Meagan Spooner here at BookPeople in conversation with Amy Tintera THIS THURSDAY, January 11 @ 7PM.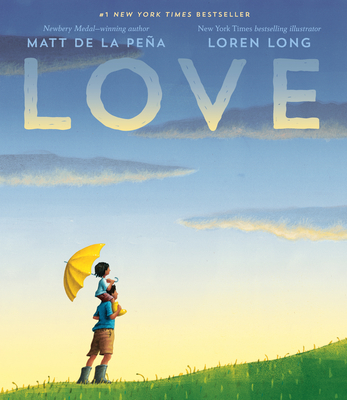 by Matt de la Peña and Loren Long:
This gorgeous new picture book is the product of two creative masters — Matt de la Peña and Loren Long! A heartfelt celebration of love, with beautiful illustrations and an inspiring story, this new book will be an instant classic … so of course we adore it! We're doing a Love Takeover on Instagram stories today, so keep your eyes peeled! Plus, we are so thrilled about the event we're having later this month — don't miss your chance to meet both the author and the illustrator here at BookPeople January 20 @ 11:30AM!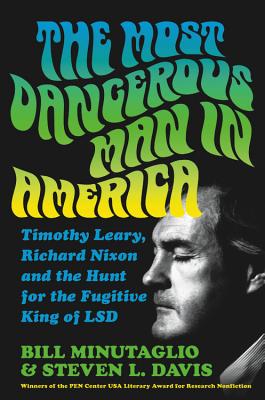 The Most Dangerous Man in America
by Bill Minutaglio and Steven L. Davis:
Each month, we team up with the Austin American-Statesman to highlight one book you absolutely should not miss. This month, that pick is The Most Dangerous Man In America by writing duo Bill Minutaglio and Steve Davis, all about President Nixon's careening, global manhunt for political activist and "high priest of LSD," Dr. Timothy Leary. Check out the review in the Statesman, then join us here at BookPeople TOMORROWM January 10 @ 7 PM  for an incredible, educational event with the authors.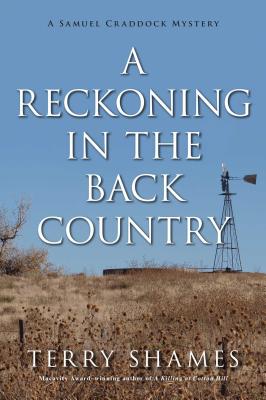 A Reckoning in the Back Country
by Terry Shames:
Terry Shames has a new book out today that we're pretty excited about: Chief Samuel Craddock is back, investigating the death of a visiting physician, whose body was found torn apart by dogs. A small town in East Texas is rife with danger and intrigue — don't miss A Reckoning In The Back Country!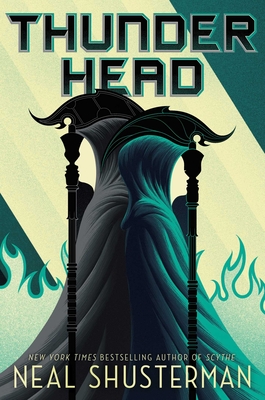 Thunderhead
by Neal Shusterman:
Neal Shusterman is one of our favorite authors — his Unwind Dystology chilled us to the bone. Challenger Deep opened a much-needed conversation about mental health, and Scythe, the start of his latest series about apprenticeships to the Reapers in a post-death society, has us completely enthralled. Thunder Head, sequel to Scythe is out today, and we can't wait until our event with Shusterman in March! Join us March 22 @ 7PM for a thrilling evening with Neal Shusterman, talking about Thunder Head!