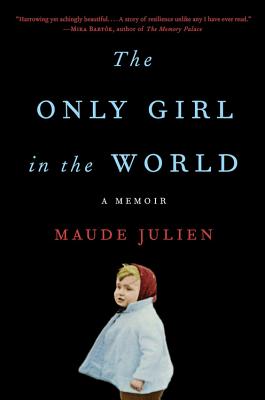 The Only Girl in the World
by Maude Julien:
One of our new and noteworthy picks for December, The Only Girl in the World is one woman's true story of escaping an unimaginable childhood. Raised in isolation, without heat, adequate food, or affectionate treatment of any kind, Maude Julien was born to fanatical, paranoid parents who tormented her daily as part of their "sacred duty" to raise the ultimate survivor. She found compassion and love in books, which she read in secret, until the day she was able to escape. This memoir will grip you from the spellbinding beginning and not let go until the triumphant end.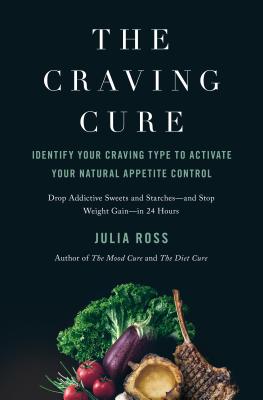 The Craving Cure
by Julia Ross:
Top food addiction expert and bestselling author of The Diet Cure and The Mood Cure, Julia Ross, exposes the real reason so many of us fail to stick to our diet plans: the new combinations of processed carbs are far more addictive than ever before. Using five key amino acid supplements to target food addiction where it starts — in the brain — Ross shows us how we can jump start our appetite-regulating neurotransmitters to conquer cravings in as little as twenty-four hours.
Charles Darwin: Victorian Mythmaker
by A.N. Wilson:
From the bestselling author of Victoria: A Life comes a complex exploration of the legendary Charles Darwin that challenges us to reconsider our understanding of both Darwin and modern science itself. In this fascinating biography, Wilson argues what many career scientists already know — that Darwin was not an original scientific thinker, but a ruthless and determined self-promoter who did not credit the many great sages whose ideas he advanced in his book. Darwin's own theory "survival of the fittest" was very much a product of place and time, reflecting society as opposed to biology — a Victorian fad that embraced the rising middle class and postulated that the wretched state of the poor was an outcome of nature, not the greed and neglect of the moneyed classes. Challenge yourself with Charles Darwin: Victorian Mythmaker.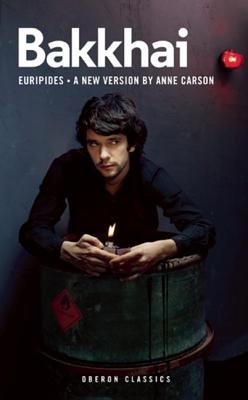 Bakkhai
by Anne Carson:
From the poet and classicist Anne Carson comes this stunning new translations of The Bakkahi by Euripides. His most subversive play, Bakkhai tells the story of a man who cannot admit he would rather live in the skin of a woman, and a god who seems to combine all sexualities into a single ruinous demand for adoration.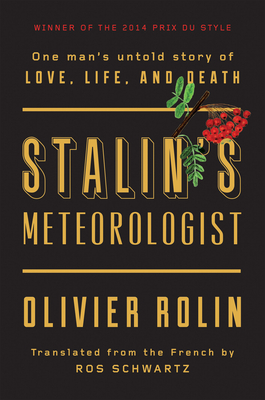 Stalin's Meteorologist
by Olivier Rolin:
In 1934, the highly respected head of the Soviet Union's meteorology department, Alexei Feodosievich Wangenheim, was suddenly arrested without cause and sentenced to a camp for political prisoners on Solovetsky Island, under vast northern skies and surrounded by water that was, for more than six months of the year, a sheet of motionless ice. Olivier Rolin masterfully weaves together Wangenheim's story and his eventual fate, drawing on an archive of letters and delicate drawings of the natural world that Wangenheim sent to his family from prison.