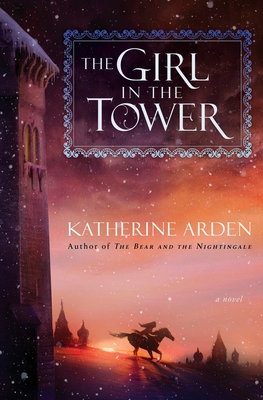 The Girl in the Tower
by Katherine Arden:
Katherine Arden's debut novel The Bear and the Nightingale won over several of our booksellers and was a Trustfall pick last December. Her second book, The Girl in the Tower, is out today and already racking up rave reviews. While Arden's first book was much loved for its stylistic references to Russian novels and atmospheric ability to conjure the sense of biting winter even here in sunny Austin, The Girl in the Tower is "full of fast-paced action as Vasya continues to break free of expectation and tradition," says BookPeople's Art Director, Tomoko. Will, one of our booksellers, adds: "[It] absolutely does not suffer from sequel-itis … flows beautifully and paints an amazing picture."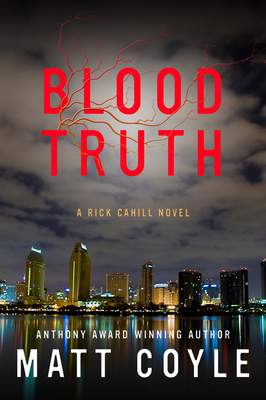 Blood Truth
by Matt Coyle:
The latest in Matt Coyle's Rick Cahill PI series is finally out! Cahill has long feared the truth of his blood — bound inexorably to his father and his father's drunken demise after he was kicked off the police force nearly thirty years ago. But when Cahill's ex approaches him to investigate her husband, and a long-lost safety box of his father's surfaces, Cahill is forced to confront his past before it catches up to his future. Don't miss our upcoming event with mystery authors Matt Coyle, David Eric Tomlinson (The Midnight Man), and Con Lehane (Murder in the Manuscript Room) this Thursday, Dec. 7 @ 7PM!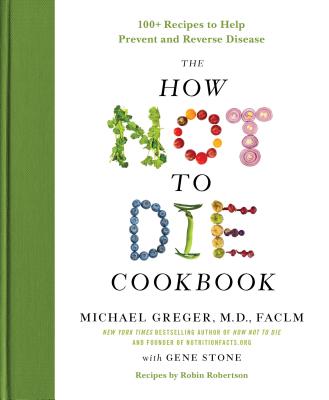 The How Not to Die Cookbook
by Michael Greger, M.D.:
From the author of the best-selling How Not To Die — a scientific exploration of a diet that could prevent and reverse many of the causes of premature death and disability — comes a cookbook meant to keep you alive and well as long as possible. Check out some of these delicious looking recipes, like Spaghetti Squash Puttanesca and Two-Berry Pie with Pecan-Sunflower crust! Chock full of delectable, easy to prepare, plant-based dishes, could there be a better incentive to eat your way to better health?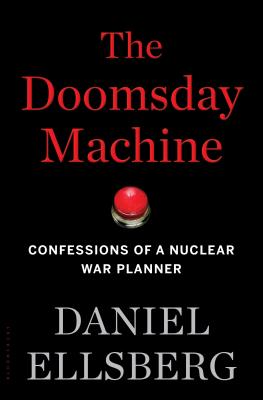 by Daniel Ellsberg:
From the legendary whistle-blower who revealed the Pentagon Papers comes a new book, The Doomsday Machine. A hair-raising account of the most dangerous arms buildup in the history of civilization — whose legacy and proposed renewal under the Trump administration threatens the very survival of humanity — The Doomsday Machine is informed by top secret documents of America's nuclear program in the 1960s.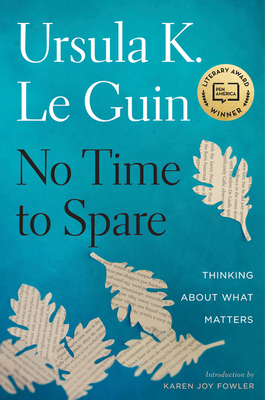 No Time to Spare
by Ursula K. Le Guin:
Ursula K Le Guin, one of the greatest literary stylists of our time, has tackled a new literary frontier: the blog. On her blog, her essays shine. They're sharp, witty, compassionate, and critical — crystallized dispatches on what matters to her now, at age 88. Sharp as ever, with hard-hitting prose and incredible imagination, the essays collected in No Time to Spare are not to be missed!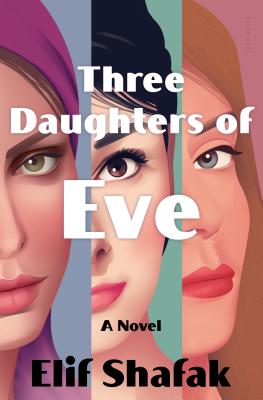 Three Daughters of Eve
by Elif Shafak:
A stunning new novel from the most widely-read female author in Turkey, Three Daughters of Eve comes highly recommended by several members of our staff. Over the course of a fancy dinner party, a wealthy and beautiful young woman recalls her past as terrorist attacks sweep the city. Peri recalls her close relationships with other women from college and their discussions of divinity and feminism, and the scandal that tore them apart. Molly, BookPeople's First Floor Inventory Manager, says, "We find ourselves in a highly polarized time, with people clinging to their groups and opinions as though they would vanish should they relinquish their established viewpoints — Peri is the character the world needs, and does not deserve. Shafak examines complex themes that are both timely and timeless, all through the eyes of an inquisitive, intelligent, ever-searching character. An amazing book!"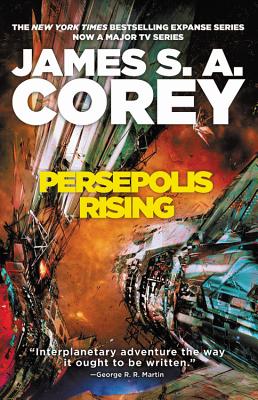 Persepolis Rising
by James S.A. Corey:
The latest from James S.A. Corey is the seventh in his best-selling Expanse series! In the thousand-sun network of humanity's expansion, newly colonized worlds struggle to find their way, living on a knife edge between wonder and collapse. New technology clashes with the old, and new enemies threaten to change the shape of humanity forever! With the breakneck pace of a summer blockbuster and the scope of a classic space opera, Persepolis Rising is a worthy installment in Corey's beloved series!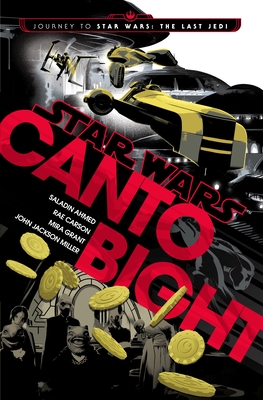 by Saladin Ahmed, Rae Carson, Mira Grant, and John Jackson Miller:
Described as "a Star Wars-Monte Carlo environment, a little James Bond-ish, and a little To Catch a Thief," Canto Bight is a collection of four inter-connected novellas from favorite authors Saladin Ahmed, Rae Carson, Mira Grant, and John Jackson Miller. Designed as a teaser for the upcoming Star Wars movie, these novellas contain the adventures of the aliens and creatures who frequent the captivating casino city of Canto Bight! Want to know more than the trailers let on? Pick up a copy of Canto Bight today!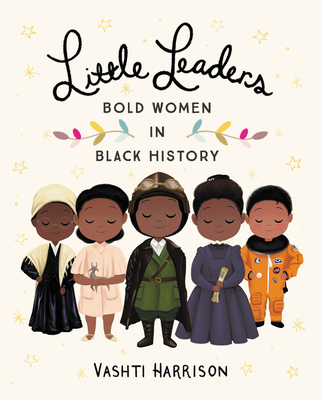 Little Leaders: Bold Woman in Black History
by Vashti Harrison:
Featuring forty trailblazing black women in American history, Little Leaders educates and inspires as it relates true stories of breaking boundaries and achieving beyond expectations. Illuminating text paired with irresistible illustrations bring to life both iconic and lesser-known female figures of black history such as abolitionist Sojourner Truth, pilot Bessie Coleman, chemist Alice Ball, politician Shirley Chisholm, mathematician Katherine Johnson, poet Maya Angelou, and filmmaker Julie Dash. This book is everything, y'all … and the illustrations are so wonderful and charming! We know it'll make the perfect gift that will be treasured for ages to come.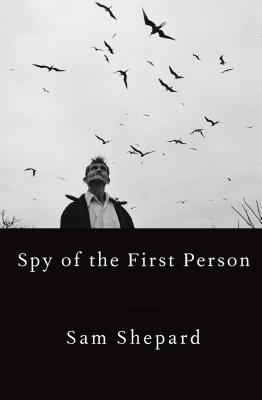 by Sam Shepard:
The final work from the Pulitzer Prize–winning writer, actor, and musician, drawn from his transformative last days. In a brilliant braid of voices, Spy of the First Person tells the story of an unnamed narrator who traces, before our rapt eyes, his memories of work, adventure, and travel as he undergoes medical tests and treatments for a condition that is rendering him more and more dependent on the loved ones who are caring for him. It is an unflinching expression of the vulnerabilities that make us human — and an unbound celebration of family and life.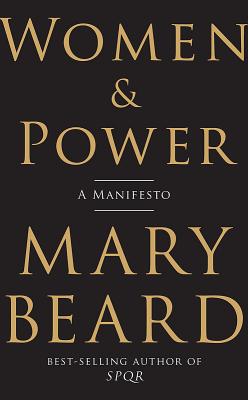 by Mary Beard:
The prescience of this book is incredible — it couldn't come at a more timely moment. In Women & Power, Mary Beard addresses the misogyny she faced after the publication of SPQR. But instead of simply focusing on her own life, Beard broadens the scope to include the abuse suffered by strong women from the present to the ancient past, addressing how we see "power" as inherently male, and why it needs to be redefined. Our Bookseller, Razieh, says, "This book is WONDERFUL. Beard talks about the silence imposed upon women, from the medieval ages to today … I really enjoyed reading this powerful and beautiful book that I recommend it to anyone out there. A MUST read!"