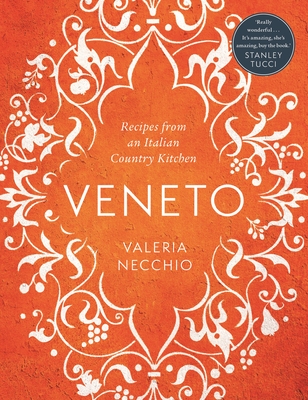 Veneto 
by Valeria Necchio:
Food-writer, cook, and photographer Valeria Necchio shares the food and flavors at the heart of the Veneto region in North Eastern Italy. Veneto includes lovingly written recipes that capture the spirit of this beautiful and often unexplored region, and Valeria's memories of the people and places that make the Veneto so special. With gorgeous photos of mouth-watering dishes, this cookbook is sure to inspire anyone poring over the pages with dreams of feastworthy food! Sure to impress and delight all the guests this holiday season!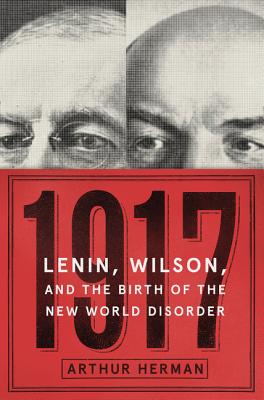 1917:Lenin Wilson and The Birth of the New World Disorder
by Arthur Herman:
1917: Lenin, Wilson, and the Birth of the New World Disorder, is the intertwined stories of two consequential leaders, two major world events, and one year that would shape the destiny of the world for a century and beyond. In 1917, Arthur Herman examines one crucial year and the two figures at its center who would set the course of modern world history: Woodrow Wilson and Vladimir Lenin. In this incisive, fast-paced history, Herman brilliantly explores the birth of a potent rivalry between two men who rewrote the rules of geopolitics—and the moment, one hundred years ago, when our contemporary world began.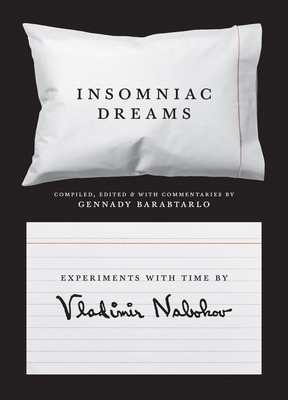 Insomniac Dreams
by Vladimir Nabokov:
On October 14, 1964, Vladimir Nabokov, a lifelong insomniac, began a curious experiment. Over the next eighty days, immediately upon waking, he wrote down his dreams, following the instructions he found in An Experiment With Time by the British philosopher John Dunne. The purpose was to test the theory that time may go in reverse, so that, paradoxically, a later event may generate an earlier dream. His results are published here for the first time!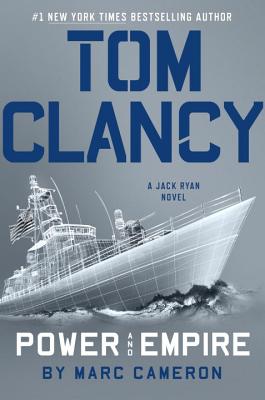 Power and Empire
by Marc Cameron:
The latest Tom Clancy thriller is finally here! In Power and Empire, Marc Cameron delivers Tom Clancy's Jack Ryan, taking on a newly belligerent Chinese government as pawns are carefully moved on a gobal chessboard and calculated attacks threaten the upcoming G20 negotiations. From rural Texas to the South China Sea, espionage is taken to new depths in a classic race against time.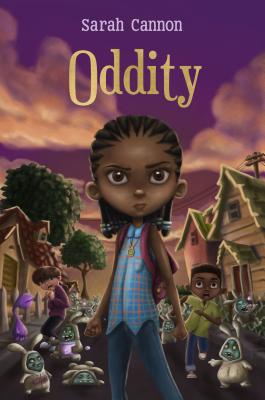 by Sarah Cannon:
In Oddity, New Mexico, what's odd is normal and normal is odd. 11-year-old Ada Roundtree is no stranger to dodging carnivorous dumpsters, distracting zombie rabbits with marshmallows, and instigating games of alien punkball. But after her twin sister Pearl disappeared, Ada is taking it upon herself, her best friend Raymond, and the new-kid-from-Chicago Cayden, to track down all of Oddity's secrets.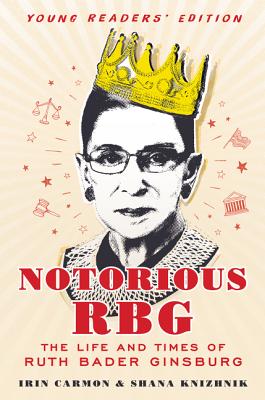 Notorious RBG: The Life and Times of Ruth Bader Ginsburg
by Irin Carmon and Shana Knizhnik:
The New York Times bestselling biography Notorious RBG is now available in a lively, full-color young readers' edition. Supreme Court Justice Ruth Bader Ginsburg has become an icon to millions across America. Her tireless fight for equality and women's rights has inspired not only great strides in the workforce but has impacted the law of the land. And now, perfect for a younger generation, comes an accessible biography of this fierce woman, detailing her searing dissents and powerful jurisprudence. This entertaining and insightful young readers' edition mixes pop culture, humor, and expert analysis to deliver a remarkable account of the indomitable Ruth Bader Ginsburg: Heroine. Trailblazer. Pioneer.