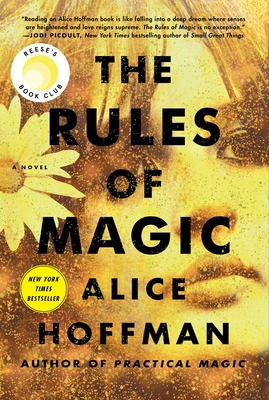 The Rules of Magic
Alice Hoffman
Practical Magic author Alice Hoffman is back in a big way with a brand new mystical prequel novel. Rules of Magic follows the young lives of siblings Franny, Jet, and Vincent and the secrets they uncover about themselves and their family. We couldn't be more thrilled to welcome Alice Hoffman to BookPeople THIS THURSDAY, Oct 12th at 7PM!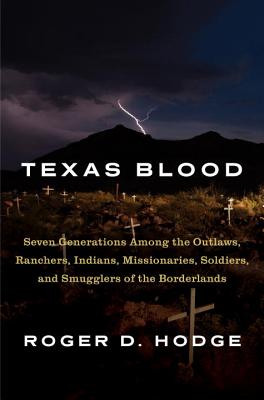 Texas Blood
Roger D. Hodge
This new books comes highly recommended by booksellers. Raul calls it "one of the best contemporary accounts of Texas and Texan character that I've ever read." while Jason says "Texas is big, dangerous and mysterious…Texas Blood is a modern day window to look through at the politics and the lore of the Texas border". For centuries, Texas has exerted a powerful allure for adventurers and scoundrels, dreamers and desperate souls. In Texas Blood, author Roger Hodge has crafted an unsentimental, keenly insightful look at all that makes Texas so magical, punishing, and polarizing, drawing on the decades his family has lived in this great old state. Join us TOMORROW night, Oct 11 at 7PM.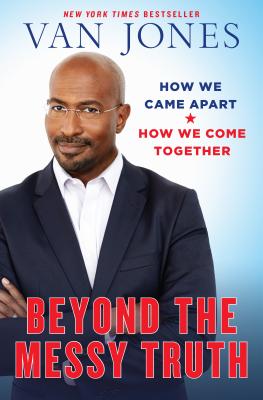 Beyond the Messy Truth
Van Jones
NYT bestselling author, CNN host of the The Messy Truth, and special advisor to President Obama, Van Jones has a new book out today! Calling us to a deeper patriotism and a rejection of the "politics of accusation," his guidance in Beyond the Messy Truth shows us how to get down to the vital business of solving, together, some of our toughest problems: rural and inner-city poverty, unemployment, addiction, unfair incarceration, and the devastating effects of our pollution-based economy on both coal country and our urban centers.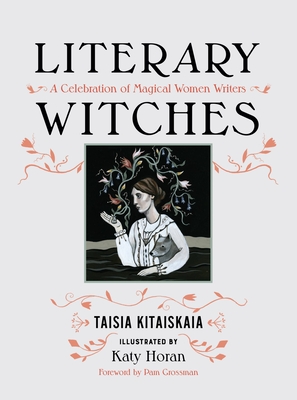 Literary Witches: A Celebration of Magical Women Writers
Taisia Kitaiskaia, Illustrated by Katy Horan
Local author Tasia Kitaiskaia and artist Katy Horan have teamed up to craft a spectacular new book. LITERARY WITCHES draws a connection between witches and visionary writers: both are figures of formidable creativity, empowerment, and general badassery. With poetic portraits of authors like Virginia Woolf, Mira Bai, Toni Morrison, Emily Dickinson, Octavia E. Butler, Sandra Cisneros, more LITERARY WITCHES invites you to rediscover the magic of literature. We're going to be celebrating these two incredible artists Sunday, October 29th, with a reading and signing as well as a costume contest and tarot readings! It's going to be a blast–join us at 5PM!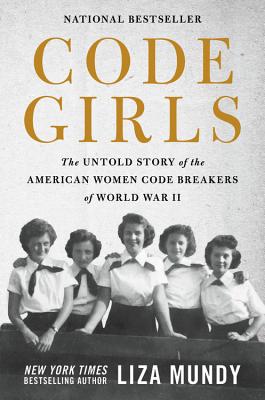 Code Girls
Liza Mundy
Our Top Shelf pick for October, CODE GIRLS by Liza Mundy tells the story of incredible women who were recruited by our military, sworn to secrecy, and became some of our greatest codebreakers during World War II. It's a bookseller favorite that combines the science of code-breaking with little-known history–bookseller Razieh says "CODE GIRLS is a riveting, behind-the-scenes account of WWII and the women who helped win the war. Mundy has written an inspiring and terrific read about an overlooked time in American history and the role of women in making a historical accomplishment." Don't miss Liza Mundy @texasbookfest this year, Nov. 4-5!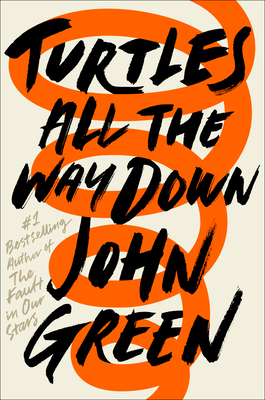 Turtles All The Way Down
John Green
It's been five years since THE FAULT IN OUR STARS came out and swept us all away with Hazel and Augustus' story. Now, John Green is finally back with TURTLES ALL THE WAY DOWN. The title pulls from an expression of infinite regression, similar to circular logic. TURTLES ALL THE WAY DOWN begins with a fugitive billionaire and the promise of a cash reward…and it's about lifelong friendship, the intimacy of an unexpected reunion, Star Wars fan fiction, and tuatara. But at its heart is Aza Holmes, a young woman navigating daily existence within the ever-tightening spiral of her own thoughts. In his long-awaited return, John Green shares Aza's story with shattering, unflinching clarity.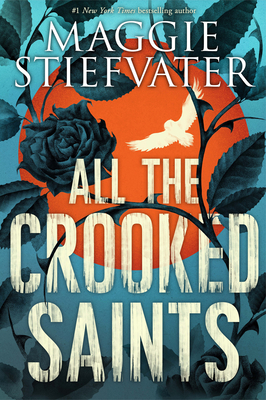 All the Crooked Saints
Maggie Stiefvater
From Maggie Stiefvater, author of the bookseller favorite YA series The Raven Cycle, comes a brand new story set in Bicho Raro, Colorado–a landscape of dark saints, forbidden love, scientific dreams, miracle-mad owls, estranged affections, one or two orphans, and a sky full of watchful desert stars. At the center of it all is a gifted family looking for a miracle of their own. Meet Beatriz, Daniel, and Joaquin…the miraculous Soria family and the saints of Bicho Raro.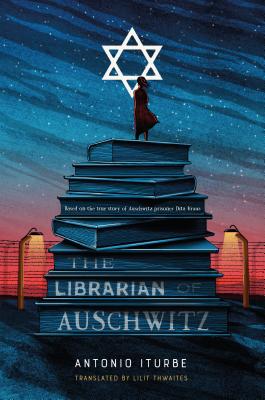 The Librarian of Auschwitz
Antonio Iturbe
Based on the experience of real-life Auschwitz prisoner Dita Kraus, this is the incredible story of a girl who risked her life to keep the magic of books alive during the Holocaust. When Jewish leader Freddy Hirsch asks Dita to take charge of the eight precious volumes the prisoners have managed to sneak past the guards, she agrees. And so Dita becomes the librarian of Auschwitz. Out of one of the darkest chapters of human history comes this extraordinary story of courage and hope.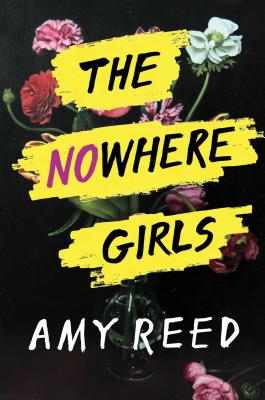 The Nowhere Girls
Amy Reed
We all know that small town–we may have grown up there–where cliques form in high school, sports teams rule the weekends, and boys will be boys. But when a girl is raped, the extent to which rape-culture is deeply embedded in this small town becomes painfully clear, inciting some of her classmates to action. Bookseller Hanna says "THE NOWHERE GIRLS is the exact type of book that I wish existed whenever I was in high school. From the talk of bodily autonomy & female sexuality, to the various issues people of different identities face (mexican, gay, fat, disabled, etc), and even the issue of toxic masculinity; this book is SO relevant and timely for young adults and could play an important part in YA literature today."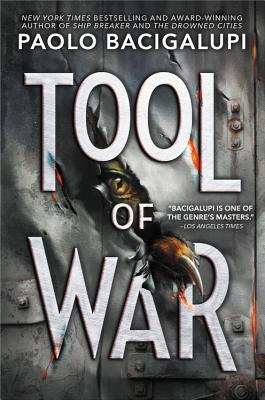 Tool of War
Paolo Bacigalupi
Award-winning author and master of science fiction, Paolo Bacigalupi has a new book out in his riveting dystopian Shipbreaker series about Tool, the half-man half-beast 'augment'. Tool was designed for combat, but he's capable of so much more.In TOOL OF WAR, he's gone rogue, taken command of a group of soldier boys, and is preparing to embark on an all-out war against those who have enslaved him. Don't miss Paulo Bacigalupi @texasbookfest this year, November 4-5!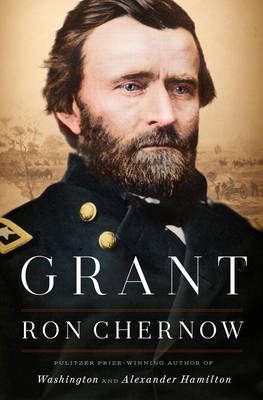 Grant
Ron Chernow
Bookseller Kelsey was a history minor in college and finds reading biographies fascinating–which is why she's been looking forward to this latest biography on the life and times of President Ulysses S Grant. Grant's life has typically been misunderstood, often he's been caricatured as inept, hapless, brutal, and a chronic loser. Taking a closer look, however, is Pulitzer-prize winner and master-biographer Ron Chernow. He has produced a portrait of Grant that is a masterpiece, and is the first to provide a complete understanding of the general and president whose fortunes rose and fell with dizzying speed and frequency. And who, in spite of everything, including his own lifelong struggle with alcoholism, never failed to seek freedom and justice for black Americans, worked to crush the Ku Klux Klan and earned the admiration of Frederick Douglass. Read Ron Chernow's latest today!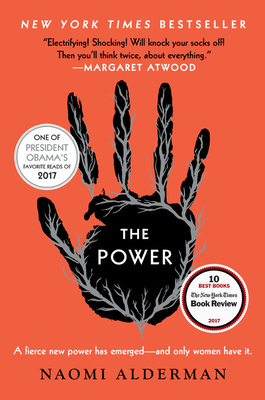 The Power
Naomi Alderman
Naomi Alderman's latest is stirring up so much bookseller buzz! The Power is the story of a world in which teenage girls are suddenly gifted with immense power–the ability to cause agonizing pain and even death with just a touch–and with this small change, the entire world is altered. Bookseller Sara says "The Power was my absolute favorite book of the summer. The premise is enough to knock me over, but Alderman delivered with powerful writing and compelling characters to boot. While the book is based on a supernatural power, every situation that follows after "The Day of the Girls" seems completely plausible. The wide range of characters included allows Alderman to flesh out an entire world, forcing you to think outside of your own comfort zone. I'll be thinking about The Power for a long time to come!" While cafe manager Starman calls it "a fun read that makes the audience think a little about gender, power, and people's movements", and Hanna says "First of all, wow. I can't express enough how much I thoroughly enjoyed this book…this book was absolutely enthralling, but adding the social commentary made it absolutely impossible to put down. The Power is chock full of layers and I absolutely loved it. By far one of the best books I have read in 2017."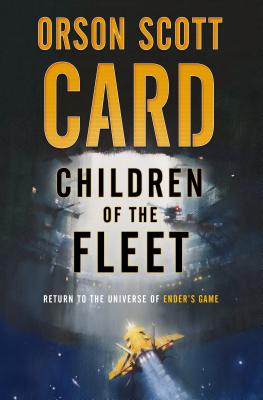 Children of the Fleet
Orson Scott Card
From Orson Scott Card comes a new standalone novel set in Ender's universe. After the Third Formic war was won by Ender Wiggin and the alien threat to Earth was over, the terraformed Formic worlds were open to colonization (led by Hirum Graff) and the Battle School station became Fleet School, recruiting very smart kids to train as leaders of colonies and colony ships. Dabeet Ochoa is a very smart kid–top of his class, always. But he has no connections to the Fleet and so has no chance at Fleet School..that he knows of…at least until Colonel Graff arrives at his school for an interview. A return to what we loved best about Ender's story–smart kids in space school–don't miss Children of the Fleet. Plus, we've got signed copies!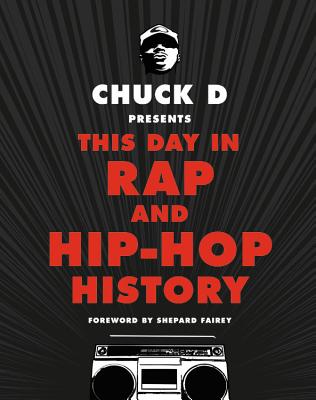 Chuck D Presents: This Day in Rap and Hip-Hop History
Chuck D
In the more than 40 years since the days of DJ Kool Herc and "Rapper's Delight," hip hop and rap have become a billion-dollar worldwide phenomenon. Yet there is no definitive history of the genre-until now. Now, in CHUCK D PRESENTS THIS DAY IN RAP AND HIP HOP HISTORY, there is a comprehensive, chronological survey of rap and hip hop from 1973 to the present by Chuck D, arguably the most influential rapper in the world. Don't forget to check out the 100+ portraits from the talented artists specializing in hip hop illustrating the interior!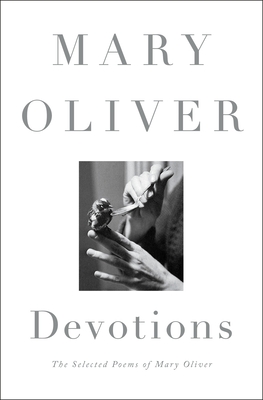 Mary Oliver
Beloved Pulitzer-prize winning poet Mary Oliver has a new collection out today that spans more than five decades of her esteemed literary career. This volume has been carefully curated and arranged by Oliver herself, and the 200+ poems includes work from very first book of poetry NO VOYAGE AND OTHER POEMS to her most recent collection FELICITY. DEVOTION is the definitive collection of Mary Oliver's incredible work. Events coordinator Lindsey is a big fan of the poet's work–citing her favorite as HOUSE OF LIGHT–and she can't wait to look through this new, elegantly designed volume.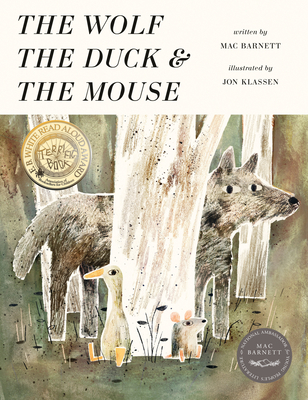 The Wolf, The Duck & The Mouse
Mac Barnett and Jon Klassen
From beloved picture book author Mac Barnett and acclaimed illustrator Jon Klassen comes a brand new story about a wolf who gobbles up first a duck and then a mouse. But, as the duck and mouse discover, while they might have been swallowed, there's no need to be /eaten/, and it's safe and comfortable in the wolf's belly–until a hunter comes along! Don't miss this gorgeous new picture book–sure to be an instant hit! Plus, we've got copies signed by both Barnett and Klassen!