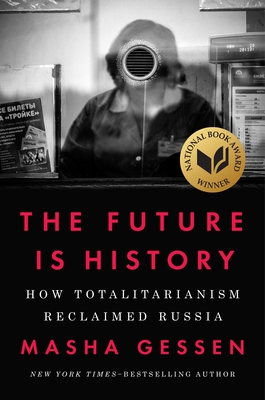 The Future Is History
Masha Gessen
Masha Gessen is an award-winning Russian-American journalist and staff favorite–and we are honored to have her at BookPeople to speak and sign her book The Future is History on October 24th. This history of the Russian regime chronicles the lives of four people caught up in the metamorphosis of the Soviet order into today's mafia state. Floor manager Jason says "Masha Gessen owns the reality of what is going on in Russian politics and life these days. This is written proof that " those who do not remember the past are condemned to repeat it"…" Join us Tuesday, October 24th at 7PM to hear this incredible author speak on this increasingly topical subject, and get a signed copy of her book.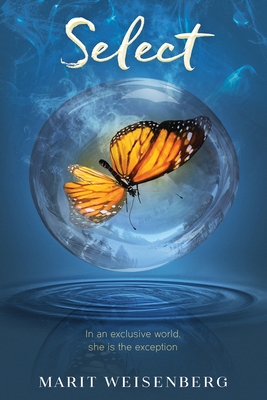 Select
Marit Weisenberg
Local author Marit Weisenberg has her debut YA novel coming out today! Set right here in Austin, Select tells the story of Julia, a teenage girl who seems to have it all– the perfect family, the perfect life– until she uncovers a dark family secret. Full of twists and turns, Select tells a unique story that will captivate you 'til the very end. Our Kids IM Staci loves this YA debut, she says "If you live in Austin and like young adult fiction, you MUST read Select! If you don't live in Austin but you like young adult fiction, then you MUST read Select! Marit Weisenberg's book captured me from the first chapter and I had a hard time putting it down. Julia is part of an elite group of superhumans but she has always felt different…even though she is more than human, her character is still completely relatable!" Marit Weisenberg will be here at BookPeople in conversation with author Amanda Eyre Ward. Help us celebrate a local YA author!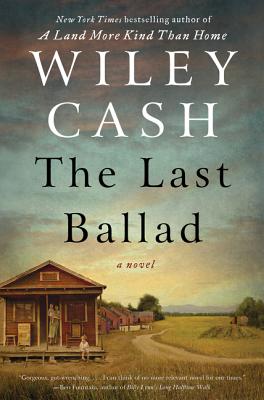 The Last Ballad
Wiley Cash
Wiley Cash, author of A Land More Kind Than Home and This Dark Road to Mercy has a brand new book out today. The Last Ballad is a novel inspired by the real men and women who risked their lives in the labor movement. Chronicling the story of an ordinary woman's struggle for dignity and her rights in a textile mill, THE LAST BALLAD is a moving tale of courage in the face of oppression and injustice. Ex-BookPeople book-slinger Demi is SO excited for this new arrival, she gave us a blurb to recommend it! She says "I have been waiting for THE LAST BALLAD for years—ever since I heard Wiley Cash read the first page at an event in 2014. Cash has always had an acute understanding of character, and this book is no exception. He casts an unflinching eye on union culture and the podunk town of Bessemer City, NC—and I couldn't put it down." Join us October 26th at 7PM to hear Wiley Cash speak about his latest novel!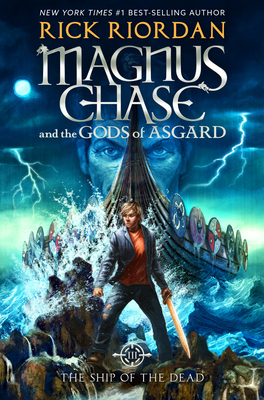 The Ship of the Dead
Rick Riordan
Our favorite Norse demigod is back in the third installment of Rick Riordan's Gods of Asgard series! In The Ship of the Dead, Magnus must face his most dangerous trial yet! Loki is free of his chains and it's up to Magnus and his friends to stop him, but Magnus must face his own inner demons first. Does he have what it takes to outwit the trickster god? We've got a ton of signed copies–don't miss this latest Magnus Chase adventure!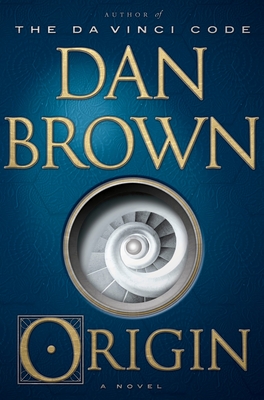 Dan Brown
The unveiling of a discovery that promises to change the face of science forever is taking place at the Guggenheim, luring the host's old instructor, Robert Langdon, Harvard professor of symbology and religious iconolog, to the event. But when the presentation erupts into chaos, must discover the secret and evade a powerful enemy who will stop at nothing to destroy the controversial answer about humanity's origin. Don't miss this thrilling new story from Dan Brown!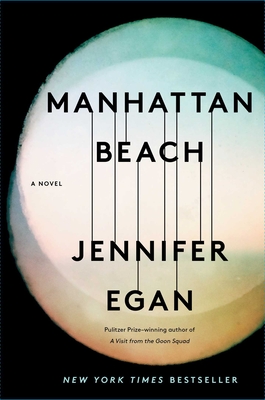 Jennifer Egan
Everything Jennifer Egan touches turns to gold, and her new novel Manhattan Beach is no exception. Set in pre-WWII Brooklyn, Manhattan Beach follows a woman who works at the Naval Yard through all the transformative moments in her life. Egan's first historical novel is so thoughtful, poetic and personal that one forgets they are reading about history and continues to encapsulate the deep tenderness and realism that so often occupies Egan's work. We've got plenty of signed copies, but you won't want to miss Jennifer Egan at this year's Texas Book Festival, November 4-5!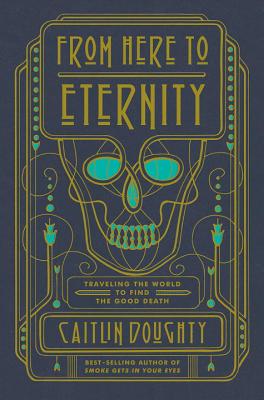 From Here to Eternity
Caitlin Doughty
Fascinated by our pervasive fear of dead bodies, mortician Caitlin Doughty set out to discover how other cultures care for the dead. From Here to Eternity is an immersive global journey that introduces compelling, powerful rituals almost entirely unknown in America. Doughty contends that the American funeral industry sells a particular and peculiar set of "respectful" rites and instead argues that our expensive, impersonal system fosters a corrosive fear of death that hinders our ability to cope and mourn. We're excited to announce that we have SIGNED COPIES available!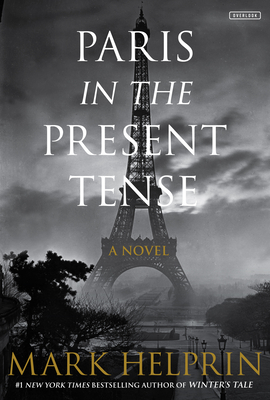 Paris in the Present Tense
Mark Helprin
Mark Helprin's powerful, rapturous new novel is set in a present-day Paris caught between violent unrest and its well-known, inescapable glories. Seventy-four-year-old Jules Lacour—a maître at Paris-Sorbonne, cellist, widower, veteran of the war in Algeria, and child of the Holocaust—must find a balance between his strong obligations to the past and the attractions and beauties of life and love in the present. Paris in the Present Tense is profound and emotional, a deep look at life through the purifying lenses of art and memory.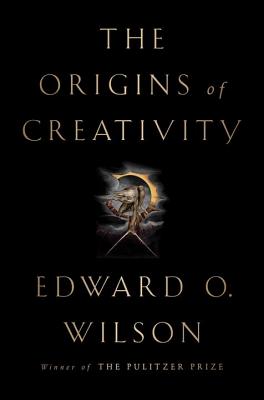 The Origins of Creativity
Edward O. Wilson
In The Origins of Creativity one of our most celebrated biologists offers a sweeping examination of the relationship between the humanities and the sciences: what they offer to each other, how they can be united, and where they still fall short. Both endeavors, Edward O. Wilson reveals, have their roots in human creativity—the defining trait of our species. With eloquence and humanity, Wilson calls for a transformational "Third Enlightenment," in which the blending of these endeavors will give us a deeper understanding of the human condition and our crucial relationship with the natural world.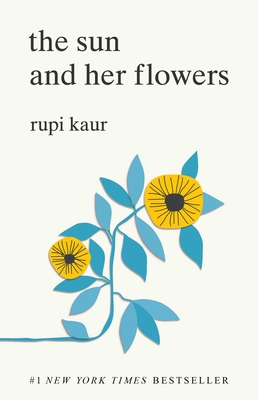 rupi kaur
The Sun and Her Flowers is the much anticipated second book of poetry from New York Times bestselling poet, Rupi Kaur. Kaur's first book, Milk and Honey, met great acclaim while selling well over a million copies and The Sun and Her Flowers is sure to follow in its footsteps. An inimitable, vibrant journey about growth and healing, it's about ancestry and honoring one's roots, expatriation and rising up to find a home within yourself.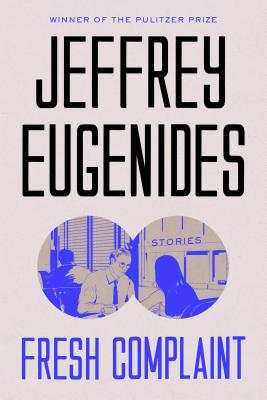 Fresh Complaint
Jeffrey Eugenides
The first collection of short fiction from the Pulitzer Prize-winning author Jeffrey Eugenides, Fresh Complaint explores rich and intriguing territory. Ranging from the bitingly reproductive antics of "Baster" to the dreamy, moving account of a young traveler's search for enlightenment in "Air Mail", this collection presents characters in the midst of personal and national emergencies. Narratively compelling, beautifully written, and packed with a density of ideas despite their fluid grace, these stories chart the development and maturation of a major American writer. We've got signed copies in stock, but don't miss Jeffrey Eugenides at this year's Texas Book Festival November 4-5th!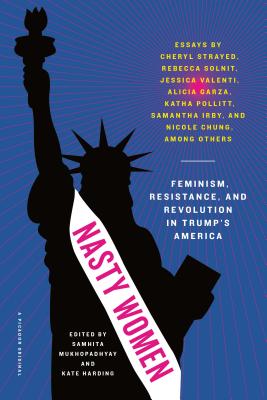 Nasty Women
edited by Samitha Mukhopadhyay and Kate Harding
The 2016 election of Donald Trump to the U.S. presidency was a devastating blow to marginalized people around the country—immigrants, Muslims, the LGBTQ community, and black Americans. Intersecting with every one of those groups were women, who despaired over the halt in progress of their rights as equal citizens. Adding insult to injury, women had to watch one of the most qualified candidates in history, Hillary Clinton, lose to an inexperienced reality TV star who bragged about sexually assaulting women. Has the country become more misogynist, or simply shown its true face? When 53 percent of white women voted for Trump and 94 percent of black women voted for Hillary, can we even speak about "women" as a cohesive group? In the face of these challenges, how can we work together to persist, resist, and enact lasting change? Nasty Women is a collection of essays from Cheryl Strayed, Rebecca Solnit, Samantha Irby, Nicole Chung and many more, exploring these questions and offering answers.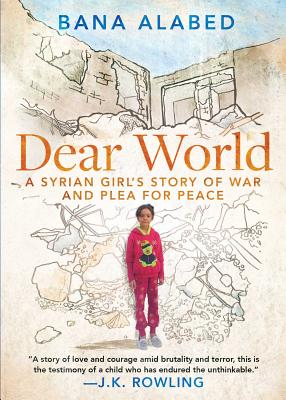 Dear World
Bana Alabed
When seven-year-old Bana Alabed took to Twitter to describe the horrors she and her family were experiencing in war-torn Syria, her heartrending messages touched the world and gave a voice to millions of innocent children. In Bana's own words, and featuring short, affecting chapters by her mother, Fatemah, Dear World is not just a gripping account of a family endangered by war; it offers a uniquely intimate, child's perspective on one of the biggest humanitarian crises in history. Dear World is a powerful reminder of the resilience of the human spirit, the unconquerable courage of a child, and the abiding power of hope. It is a story that will leave you changed.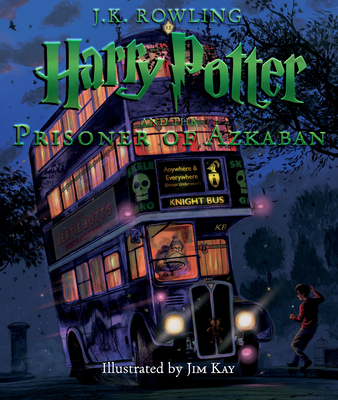 Harry Potter and the Prisoner of Azkaban: Illustrated Edition
By JK Rowling, Illustrated by Jim Kay
You might have guessed that a bunch of booksellers are huge fans of Harry Potter–but we (and especially floor manager Lojo) couldn't help poring over the newest Illustrated edition, finally out today! (Oh, and yes, Sirius and Lupin look awesome) Of the Prisoner of Azkaban: Illustrated Edition, Lojo says "IT'S FINALLY HERE! We've all been waiting impatiently for a year and staring at all the pictures we could find on the internet for months and now it's in our hands! The art is incredible and will be the perfect addition to your Harry Potter collection. The Dementors are haunting, Sirius Black is creepy, Remus Lupin is beautiful, and everything… just everything is breathtaking. "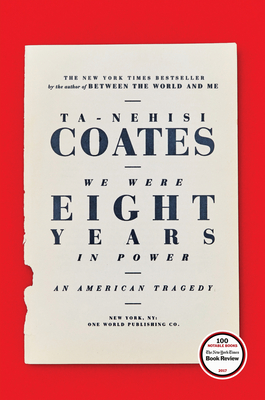 We Were Eight Years in Power
Ta-Nehisi Coates
Ta-Nehisi Coates has a new book out today that we've been long awaiting. His voice is powerful, and boldly faces truths some prefer to avoid–if you read his recent article in The Atlantic "The First White President", you know what we mean. Something a little more than just a collection of essays, We Were Eight Years in Power's daring, imaginative format—real-time journalism combined with retrospective essays that range from the personal to the historical to the analytical and create a cohesive narrative arc—is the key to its uncanny ability to offer the essential account of the Obama years, while also making a powerful, transformative argument about history, identity, and the American future. This is not one you want to miss!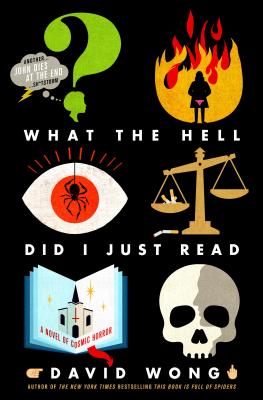 What the Hell Did I Just Read
David Wong
It's October, which means spooky stories are on the menu! David Wong's latest, What the Hell Did I Just Read, is a continuation of the John Dies At The End saga. While investigating a fairly straightforward case of a shapeshifting entity from another dimension snatching local children, the gang realize there might actually be something weird going on. It's a bookseller favorite–part-time bookseller Will says "I've been a fan of David Wong's crazy style of horror ever since I picked up John Dies At The End because I thought the title was clever. I'm glad I did because following John and David and Amy around as they navigate the terrible underworld that is the town of "Undisclosed" never ceases to be a pleasure. I don't want to give anything away, but this book continues the tradition of barreling headlong into Lovecraftian horror mixed with a large helping of Wong's humor. This book is smart and packs some good scares with some good laughs."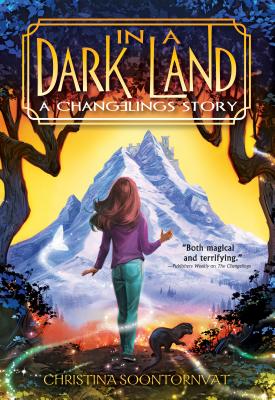 In A Dark Land
Christina Soontornvat
From the author of The Changelings comes the follow-up book to the duology. In the thrilling and enchanting conclusion—Can Izzy and the Changelings find the lost King's Key in time to save Earth? Christina Soontornvat delivers a wonderfully written epic that's guaranteed to draw in lovers of fantasy and faerie mythology. Don't miss the exciting kids lit panel we're having Sunday, October 8th at 2PM with Soontornvat, Tara Dairman, and Jeannie Mobley!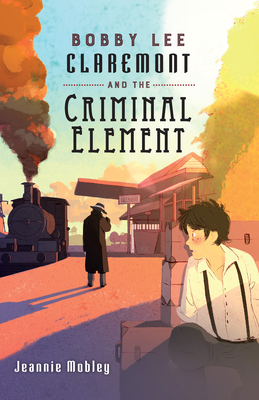 Bobby Lee Claremont and the Criminal Element
Jeannie Mobley
It's 1923, and thirteen-year-old Bobby Lee Claremont is leaving the Sisters of Charitable Mercy orphanage in New Orleans, certain a better life awaits in Chicago's glamorous-sounding mob scene. All aboard for a fast-paced, Jazz Age–era murder mystery set aboard a Chicago-bound train! Join us on Sunday, October 8th at 2PM for an exciting kids lit panel featuring the author of Bobby Lee Claremont and the Criminal Element, Jeannie Mobley, Christina Soontornvat, and local author Tara Dairman!