…or: if you can't stand the heat, get out of the kitchen.
brought to you by Mat and Jason
So Mat and Jason decided that BP's cooking section needed some love. Thus, they put together an end cap made up of their favorite food and food-related books currently available in the store.
Please be patient with us for this first post. As with most first posts, it will be a little on the long side as we provide a little bit of background, personal philosophy, a picture of David Lee Roth, and brief reviews of all the books currently on the display.
Let us get this out of the way first: Why David Lee Roth? Um….because…well…ok, we really do not have a good reason. When we first came up with the idea for the display, it was going to be called "Crazy from the Heat" and we were going to include  a photoshopped picture of David Lee Roth wearing a toque (that goofy ass looking traditional chef hat you rarely see anymore) as a back drop. Mr. Roth put out a really craptacular album of the same name back when he split from the rest of the Van Halen crew in the mid 80's.
So here is your picture of David Lee Roth:
…and here is a David Lee Roth inspired menu item from Guy Fieri's sonic head butt of a restaurant in Times Square (New York City just in case you were wondering)…
We somewhat came to our senses and because Mat already had a framed shot of Marco Pierre White brandishing a big ass knife, we used that on the display instead. Since there are two books related to Marco on the initial display, it seemed more fitting. Don't count out Mr. Roth just yet, he may rear his folically-challenged head in the near future.
All you really need to know about Chef White is that he was the youngest and first British chef to receive three Michelin stars for cookery. More importantly, he made Gordon Ramsay cry when they worked together at Marco's groundbreaking spot Harveys.
Here are the books we put on inaugural display, this time around:
Arbitrary Stupid Goal by Tamara Shopsin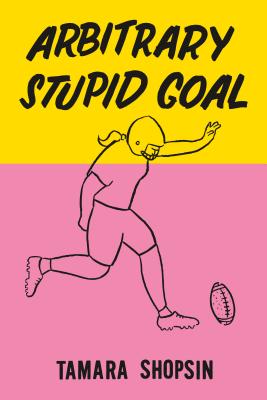 Tamara is the daughter of Kenny Shopsin, the culinary lunatic who heads up Shopsins in NYC. This book is as profound as an antique gumball machine. If that sentence makes sense to you; you need this book. If that sentence does not make sense; you need this book.
Eat Me by Kenny Shopsin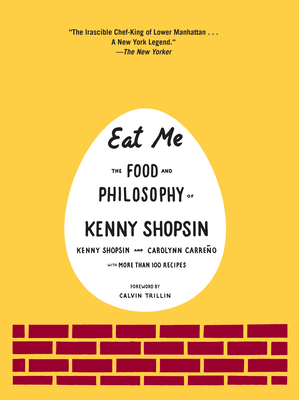 Kenny runs Shopsins with an iron fist wrapped in a velvet glove. He had 700 soups on the menu at one time. Genius level philosophy mixed with great recipes.
To get an idea of just how crazed Shopsins is on any given day; take a look at this clip from the documentary made about the restaurant called "I Like Killing Flies". Here; Kenny talks about treating people with respect:
The Devil in the Kitchen by Marco Pierre White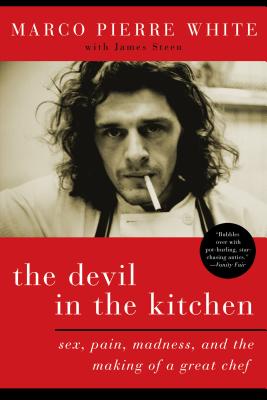 Riveting memoir by the world's first superstar chef. He is ruly iconoclastic and made Gordon Ramsey cry. He abused Mario Batali. He rules.
White Heat 25 by Marco Pierre White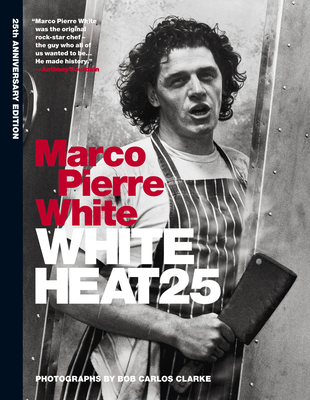 25th Anniversary edition of Marco Pierre White's food porn cookbook. This book is a must have for chefs and anyone who claims to know them, historically relevant and technically perfect.
Down & Out in Paris & London by George Orwell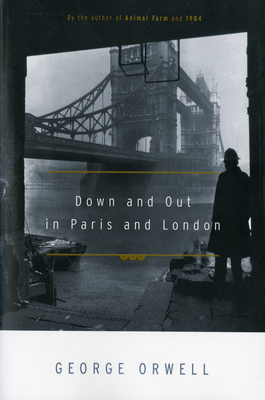 After quitting the police, this is what Orwell did; replete with poverty and destitutioin, Orwell shows us a new system of living among those with no other options:  SYSTEM D!!!!
Anthony Bourdain's Les Halle Cookbook by Anthony Bourdain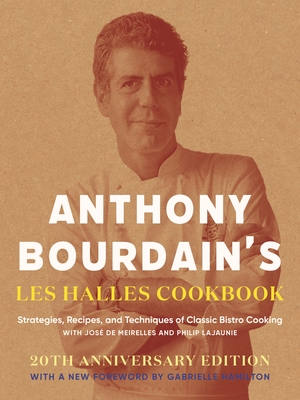 Learn simple, great ways to make simple French Bistro fare…don't forget to rest your meat!!!
Prune by Gabrielle Hamilton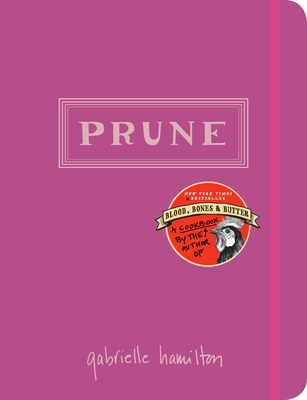 A deeper look into "Mind of a Chef" star with all of her idiosycracies.
Blood, Bones and Butter by Gabrielle Hamilton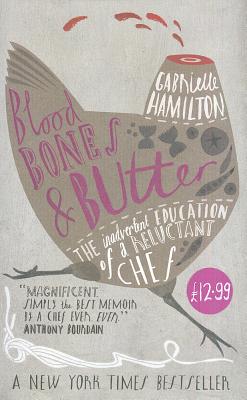 A rare look into the life of a noted recluse. The iconoclastic Hamilton, as serious of a hunter as she is a chef, this book is seriously delicious as the title leads one to believe…
Heat by Bill Buford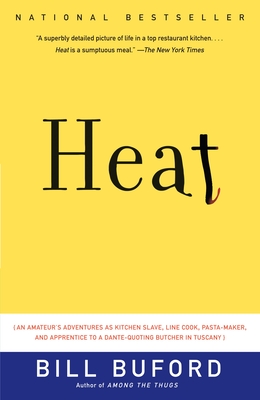 Ever wonder what would happen if a world class journalist embedded himself in a world class kitchen? Ever wonder why Batali walked out on Marco Pierre White? Ever wonder if a butcher could quote Dante? Read this and quit wondering…
A Really Big Lunch by Jim Harrison
A collection of essays by bon vivant gourmand Harrison that chronicle he search for the perfect meal…whether it be a bowl of menudo or a 37 course French meal…told with gusto and pride.
Give a Girl a Knife by Amy Thielen
…and she will write a cool book about learning to cook in formal and informal settings…a great memoir about the love of food an life…
So, just in case you were wondering; Mat and Jason both are booksellers at BookPeople.
Mat is a classically trained chef who is not far removed from running his own restaurants. He went to the New England Culinary Institute and then spent the next 20 years or so slinging high end hash, getting tattoos, obsessing about wolves, collecting dogs, living in South Austin pursuing death or glory and now writing and working in a bookstore.
Mat likes the french fries at Justines because they are cooked in duck fat. To be fair, Mat likes pretty much anything cooked in duck fat cuz stuff cooked in duck fat is damn tasty.
Jason also works at BookPeople with Mat. He also went to culinary school but a much more low rent place here in Austin many moons ago and did not make a career in the high end hash slinging business; realizing he was not cut out for it when he witnessed a Chef sling a Number 10 can of tomatoes at another cook at a mediocre Italian restaurant in Kansas City, Missouri. He also has been getting tattoos and collecting dogs, used to live in South Austin pursuing death or glory but now lives out in the country side, working on building a fence so he can get some goats for the dogs to herd.
Jason is also fond of the duck fat at Justines but really loves the ceasar salad at Vespaio.
Stay tuned to this blog for monthly updates on our favorite food related books on sale here at BookPeople. We will also talk about recipes, restaurants, tattoos and dogs.
Have a question about a cook book, cooking, tattoos or dogs? email us here at:
jason@bookpeople.com
… and we will attempt to answer it in as truthful a manner as we can muster…or at the very least, we will make something up and it will seem reasonable.
In our next post, we will wax philospohical about Christopher Kimball's new Milk Street Project which includes a revalatory cook book and a new magazine.